Mesa/Boogie Subway WD-800 Head and Subway 2X12 Vertical Cabinet Review
Gear Reviews
Published on
Review of the Mesa/Boogie Subway WD-800 Head and Subway 2X12 Vertical Cabinet
Mesa Engineering long ago earned its reputation as one of the industry leaders in the bass amp world, from their monster D180 and 400+ tube amps of the early to mid 80's, to some of their killer heads in the 90's and early 00's like the Mpulse 600, M-2000 and M6/M9 series.Their current class D killers, the D800 and D800+ have become instant classics in that crowded field of lightweight contenders.
Mesa fans have good reason to expect that when the company releases a new product, it will be smartly engineered, reliable, and will excel at doing what it was designed to do.
Well,hot on the heels of their successful D800 and D800+ amplifiers, Mesa has most recently released its new addition to the Subway line:the WD-800.
The 800 watt, 2 ohm stable WD-800 is no doubt reminiscent of one of Mesa's most iconic and timeless amps, the Walkabout.It has a similar 3 band semi-parametric EQ and knob layout, and although it's not exactly meant to be a "Walkabout with a class D power amp" the company says"the goal of the WD-800 was to incorporate the voice and feel aspects of the Walkabout while avoiding the limitations that the Walkabout platform bumped up against (lack of power, headroom, low end bloom, squishiness when driven hard, 2 ohm operation, and the noise level of the fan."The result is a great sounding, versatile bass head with lots of clarity and a stout class D power section.
Like all Mesa products, the WD-800 feels solid and substantial, without seeming overbuilt or bulky.
It's not the smallest class-D head on the market, but its numerous features more than makes up for its size. I was particularly impressed with the amp's EQ capabilities, boasting 3 bands of semi parametric EQ control in addition to a dedicated Bass, Passive Mid (which notably is cut-only), and Treble knob.Between all of these EQ controls, I was able to get the amp superbly dialed in, pretty much nailing any tone shaping requirement for great tone on stage and in the studio. It's probably a good time to say that I'm what's known as a "picky bastard"when it comes to EQ and tone in general.I usually roll with a dedicated parametric EQ pedal (my trusty Empress Para EQ) for precise EQ adjustments, as most amps EQ control feels limited.The WD-800 let me abandon my beloved EQ pedal, offering uppretty much everything I felt I needed.
I particularly LOVE the inclusion of a dedicated Variable High Pass Filter on the control layout. This is one of the smartest additions to the WD-800 and D-800+.
The electric bass can produce inaudibly low frequencies that A: our amps work really hard trying to reproduce at the expense of usable low end, B: get really muddy and murky on stage, and C: can exist well below a given cabinets usable low frequency threshold.What does this mean?Simply that you can tighten up the low end and clean up boomy stage mud if you're hearing it by rolling up the HPF just until you hear the boom subside.This leaves a fat, tight low end firmly in place and cuts the mud, while increasing your amps headroom capacity in the process.
Moving along, the other front panel feature I want to highlight is the "Damping Factor" control.
This unique and innovative tone shaping tool is really cool, albeit subtle.According to Mesa's manual, the Damping Control offers 3 settings to"loosen up the inherent tightness of the power amp which gives more bounce and makes the amp a little bit more interactive with the speakers. High damping means that there is very little impedance between the amplifier's output circuitry and the speaker, the feel will be tighter and more controlled. Low damping means that there is more impedance between the amplifier's output circuitry and the speaker, the feel will be looser and less controlled. Because a speaker is a complex impedance, this "lower damping" interaction can be responsible for a bit more "bloomy", organic feel."
I found the Damping control to be more noticeable the louder the amp was operating, which makes perfect sense, since it's manipulating the function of the power amplifier.I spent most of my time with it in the middle setting, but I liked the "high" setting for more precision and articulation, and the low setting for more bloom and note envelope, like for fretless bass or songs with lots of whole notes or long tones.
The Back panel of the WD800 is similarly flush with all the right details and features.
Dual Speakon outputs, and a bank of ¼" jacks for headphone outputs, an optional footswitch (for Tuner Mute and EQ Bypass), an Effects Loop, Aux input, and Tuner output are all present, as is a mini toggle for 4/8 or 2 ohm operation.A fully featured DI with switches for pre or post EQ , mic or line level, and a ground lift switch is always nice to see.A pet peeve of mine is an amp DI that is "post EQ" only, meaning that anything you change on your amp for your stage monitoring is going out to the front of house signal as well, often to the soundman's chagrin. Honorable mention/serious bonus points for a rear panel USB jack, for keeping devices powered up and charging on the gig.
Along with the WD-800, Mesa sent over its Subway 2×12 cabinet to check out, and it proved to be an admirable companion to the WD.
A 4-ohm cab rated at 800w, the 52 lb. vertically-oriented 2×12 is very portable, and its tone and high volume handling delivered the goods on a number of gigs. Mesa's build quality is always on point, and the Subway 2×12 was beefy but still manageable.I liked its tough "Rhino Hide" covering and high quality handles and feet.While some 2×12's can (in my opinion) sometimes sound boxy or honky and midrange heavy, the Mesa was well balanced and quick and had a rock solid tone, turning out very compelling lows and mids.Its adjustable tweeter provided a present and clear top end without sounding shrill.
I had a great time testing the Mesa Rig on some gigs, both with and without PA support.
Its intuitive layout and no nonsense aesthetic made it pretty easy to make quick adjustments on dark stages, and all of its controls felt user friendly and straightforward.Because of its extensive tone shaping capabilities, it was easy to dial up great bass tone in pretty much every situation, and I was darn impressed by the rig's overall volume output.A couple times while hammering away on an octave pedal (at what I consider quite high volume-enough to piss off my guitar player anyways), I was very pleased to turn around and not see any activity from the Clip indicator light.Turning the input gain up above noon, I was rewarded with some pretty awesome overdrive and grit from the little amp.I'm not the biggest user or aficionado of distortion, but I liked the musical sound and feel of pushing the WD-800 'into the red' when the situation called for it, and could easily see using that setting for certain gigs and sounds.I loved the fact that it operates safely at 2 ohm's, which offers a lot of versatility for multiple cab setups.
All in all, it's pretty hard not to love the WD-800.
It feels very roadworthy and sounds great, and has all the features a working bassist needs for pro performance.I was super impressed with the rig and could easily see adding it to my 'not nearly comprehensive enough' arsenal of gig-ready equipment.I asked Mesa's bass amp guru Andy Field what was next for the company, and he replied:"Ican't address future projects directly, but I can say that I am always working on R&D projects, including basic circuit development that may not be used directly in a new product but may lead to additional circuitry or approaches in future products. This basic R&D allows me to explore things that might lead to exciting new ways of doing things, something that appeals to both the scientist and artist sides of my passion."Well then, based on my experience with the WD800 and Subway 212, I offer a hearty "giddyup".
The Mesa WD-800 sells for $999 and includes a handsome and well-padded gig bag/case. The Subway 2×12 sells for $1199 (slipcover included).
For more info, visitwww.mesaboogie.com
Sours: https://bassmusicianmagazine.com/2019/09/mesa-boogie-subway-wd-800-head-and-subway-2x12-vertical-cabinet-review/
Regular readers already know that I am a long-time MESA/Boogie® user and fan. We featured a review of the M6 Carbine™ head and PowerHouse® 2×12 cab in our very first issue of Bass Gear Magazine. Later, back in BGM issue #5 (the "Boogie issue"), we talked about celebrating MESA/Boogie's 40th anniversary and interviewed both Randall Smith and Dan Van Reizen. It is hard to believe that in 2019, they celebrated their 50th anniversary in the "Home of Tone." During those 50 years, we have seen a lot of celebrated and iconic bass amps/cabs come out of Petaluma. The very first MESA/Boogie product was a bass amp, after all! Nevertheless, even with all that quality water under the bridge, I feel confident in saying that MESA/Boogie is now producing the most impressive bass amps and cabs in company history.
You likely will – and should! – treat this bold claim with a healthy dose of suspicion. We are talking about the brand that brought us the D-180, Bass 400/400+™, WalkAbout®, Titan™ V-12, M6 Carbine heads, as well as the venerable RoadReady™, Diesel, and PowerHouse series of cabs, to name a few of the greatest hits. To defend this statement, allow me to introduce Exhibits A and B: the Subway® WD-800™ bass head and Subway® Ultra-Lite 2×15 Vertical bass cab.
Truth be told, we've had this rig in for quite a while – hence the "Long Term Test Drive" badge – and it's been gigged in a wide variety of situations. Obviously, if it failed to perform well on the first couple of gigs, it wouldn't have made many repeat performances. I am glad to say that it is still doing a fantastic job, and my back is still feeling great!
Field Work
As a brand, I have always felt that MESA/Boogie has "a great ear." Even though different Boogie products definitely have their own "signature sound" (some more "colored" than others), their gear always sounds musical to my ears. I attribute this to the minds and ears of the long-time designers, Randall Smith, Dan Van Reizen, and Jim Aschow, as well as the input from Doug "Tone Boy" West, and a host of other passionate team members at MESA/Boogie. So, what has changed, and what inspires me to believe that the company is currently at the peak of its bass gear game? Andy Field, that's what. If you have spent any time at all on TalkBass.com, you likely already know and greatly appreciate Andy, but if you're not familiar with the name, he was previously the main designer for Genz-Benz. In addition, he brings a ton of experience running front of house at the highest levels. I was truly excited when I heard that Andy would be joining the design team at MESA/Boogie. As expected, his detail-oriented, bullet-proof design mentality is a perfect match for the tone and vision which MESA/Boogie is known for. Of particular note is Andy's extensive experience with regard to making very lightweight designs (for both amps and cabs) that hit as hard (or harder!) as the classic heavyweights.
Prior to undertaking this review, I had an opportunity to chat with Andy about his new role at MESA/Boogie, his background/history, his design goals, as well as the WD-800 and Subway Ultra-Lite cabs, in particular. You can listen to our conversation here.
Exhibit A
It is no secret that the inspiration behind the WD-800 is the now-classic WalkAbout head. The least powerful member of the M-Pulse line of heads (at @ 300w into 4 ohms), the WalkAbout had a unique tone and feel that was otherwise unmatched in the MESA/Boogie lineup (or elsewhere) – though I will say that the closest I came, prior to the WD-800, was with the Titan V-12, after some knob-tweaking. Players have been asking for a "more powerful WalkAbout" for years – in fact, I specifically asked Dan for this back in my interview from issue #5! This has proven to be a more difficult task than one might expect, as much of the "magic" to the WalkAbout tone/feel has been attributed to the interaction between the front end and the MOSFET output section. To be clear, the WD-800 is not intended to be a "more powerful WalkAbout," so much as it may be a lightweight, powerful head which is "inspired by" – and dare I say, an homage to – the WalkAbout.
Looking at the front panel of the WD-800, it is easy to see the WalkAbout DNA. The overall dimensions are quite similar, and the general tone stack is laid out the same. The tone stack shares the active Bass and Treble controls, passive Mid control, and three bands of semi-parametric EQ from the WalkAbout. New for the WD-800, the parametric EQ section can be bypassed by use of the footswitch (not included). The most conspicuous changes are the addition of the variable Highpass Filter (yes!) and the Power Amp Damping control. This last control has three settings – Low, Mid, and High – and the Cliff's Notes version of the story is that it is intended to allow a higher-powered head like the WD-800 to cop some of the "give" and feel of lower-powered heads like the WalkAbout. Another welcome addition is the Mute switch. The Active/Passive switch (and single ¼" input jack) were also featured on the latest iteration of the WalkAbout (though my first "redface" WalkAbout has separate inputs for the Active and Passive inputs). While the WA did feature a cool "jewel" light to let you know that it was turned on, the WD-800 conveys a lot more information via multiple LEDs on the front panel. All told, the WD provides visual confirmation for: Mute, preamp overdrive, Active mode, Power, 2-ohm operation, Protect mode (which means something is wrong – like a shorted speaker cable – and the amp is protecting your investment), and Limit (meaning you are pushing near max power and entering the "soft clip" mode, which fine if it's just happening occasionally – 25% of the time or less).
The back panel of the WD-800 is much more robust and feature-packed. From left to right, we have the Power switch (the WalkAbout had a front-mounted "baseball bat" switch), IEC power input, fan cover, two Speakon® speaker output jacks (the WalkAbout featured dual ¼" jacks). After this, it gets even more interesting. The Impedance switch allows for either 2-ohm or 4/8-ohm operation, for maximum flexibility in terms of picking your ideal stack of enclosures to pair up with the WD-800. In what might be a first – and perhaps a nod to the older heads which had an auxiliary 110v power outlet – the WD-800 has a USB device power jack (500mA max). This is not for data I/O, but it is very convenient if you have a phone or other device that needs some juice during your show (or practice). Below this, we find the kind of "no-nonsense," "all the options you need" features which I have come to expect from Andy Field. A bank of ¼" jacks allow for: FX Loop Send/Return (a feature shared with the WA); Aux Input and Head Phones output (a great tool for learning new tunes, without waking up the rest of the house!); Footswitch (for Mute and parametric EQ bypass functions, via a standard latching two-button footswitch); and Tuner output. The Direct Output section has all the key features: XLR balanced output (phantom power protected), Pre/Post EQ switch, Line/Mic level switch, and ground lift option.
WD-800 In Use
Taken on its own merits, the WD-800 offers a highly compelling set of features and capabilities. I just love the tone stack, but before we get to that, let's consider the supporting cast. The single ¼" jack feeds a J-FET input and accommodates active or passive basses. The Mute switch absolutely cuts the signal (I've had some amps in the past which just seemed to "mostly attenuate" the signal). The Input and Master gain controls, used in conjunction, can start you off with a more harmonically rich, slightly warmer tone (with Input set higher and Master set lower), or set you up with a more tight, quick, clean tone (with Input set lower and Master set higher). The Highpass Filter is an extremely important and useful control. I definitely appreciate the fact that it is variable, allowing the player to dial in the point at which the lowest frequencies are filtered out – though I am not sure if I would ever need/want to set it to its maximum setting of 125Hz. The Power Amp Damping control is new for the WD-800, with the goal – at least in part – to help the WD-800 to deliver some of the feel and character that people loved about the WalkAbout. The excellent manual does a great job of describing what damping is, and what this control does. In short, set to Low Damping, the amp will "feel a little looser … a little bloomy, and a little more organic." Set to High Damping, the amp will feel a little "tighter and more controlled" and "more immediate." I did spend a lot of time trying to suss out the tonal/feel differences between the three damping settings, and I learned that the differences between the settings varied based upon what bass I used, what cab(s) I used, how loud I was playing, and what specific material/styles I was playing. This is to be expected, as the interactions between amplifier and speaker are relatively complex, and vary with frequency; the tuning of the enclosure is also quite impactful. That all being said, I ultimately found myself preferring the Low setting for most situations. The notes seem to have a bit more "juice," a bit more heft, and sound slightly more full and musical. This is subtle, but present across the whole fingerboard. I had thought that I would prefer the High setting for slap/pop (which, admittedly, I do infrequently), but even slap/pop seemed to have more life with the Damping set to Low.
Getting back to that beautiful tone stack, it really fits the way I like to dial in my desired tones. Starting out with the active, shelving Bass (+/- 14dB @ 40Hz) and Treble (+11dB/-14dB @ 4kHz) controls allow for quick, global tone adjustments. The "Passive Mid" control is a cut-only control (up to -15dB at 250Hz), but it does incorporate make-up gain to help it function as a "tone control," and not a "volume control." This may cause it to sound like there is a bit of boost if you crank the control clockwise past 2 o'clock. I use 10 to 11 o'clock as my starting point for a more open, less "boxy," midrange, but this control is my first stop when making adjustments based upon the voice of a particular instrument, and sometimes for "room control." Much like the WalkAbout, these three tone controls typically give me all the tweaking I need to get my bass and rig sounding the way I want them to. However, if I do need to more fine-tuning, or if I need to make adjustments based upon the acoustics of the room/stage (or upon the volume/tone of other instruments on stage), I love to have multiple bands of parametric EQ on hand. The WD-800 offers three such tone controls, offering +12dB/-14dB over a range of frequencies (80Hz to 1kHz, 150Hz to 2.5kHz, and 300Hz to 5kHz). I have gigged out with amps offering more bands of parametric EQ, but I've never needed more than three. Another potential use for the Parametric Equalizer section is to use it as a second tone/voice preset, via use of the footswitch function (which lets you bypass the PEQ).
Exhibit B
Over twenty years ago, I finally had enough cash on hand to seek out my first "real" bass cab. I had a few of the popular contenders in mind, but the two cabs which really stood out from the rest of the pack were both from MESA/Boogie: the Diesel 2x15EV, and the Diesel 410 (deep). Both of these cabs were far more articulate and "full-range" than anything else I could find. The 2×15 won me over, tone-wise, but did not fit into the vehicle I had at the time, so the (also excellent) Diesel 410 went home with me. But that amazing 2×15 haunted me for years, until I finally found someone selling one used (and within a reasonable drive). Prior to hearing that cab, I had always (incorrectly) presumed that cabs with big drivers like 15's would really only put out the lows, and maybe some mids. The Diesel 2x15EV proved to me in no uncertain terms that a well-designed 2×15 could have depth, fullness, and clarity – and without the need for a tweeter!
Fast-forward over twenty years, and MESA/Boogie has already introduced the Subway Ultra-Lite line of cabs. I had early experience with the Subway 1×12 prototypes, and then acquired a SW210 and SW115 – which makes for an amazing stack. This new line of cabs was proving to be quite impressive, with a great blend of warmth/clarity, and nicely balanced response from top to bottom. Oh, and did I mention that they are lightweight? When I heard that MESA/Boogie would be coming out with a 2×15 Subway enclosure, I couldn't wait to get my hands – and ears! – on one.
Per the name, the (4-ohm) Subway Ultra-Lite 2×15 Vertical (the "SW215") does arrange its two 15" drivers vertically, as opposed to the diagonal driver configuration of the SW210. The tweeter is mounted in the middle of the cab, between the two drivers, and off to the right side of the MESA Engineering logo. The front-ported enclosure is just over 34" tall and nearly identical in width (19.25") and depth (19.5"), and weighs in at a svelte 60 lbs. In addition to trimming off the weight, MESA also equips the SW215 with some great hardware to make it even more manageable. There are two sturdy dish-style handles on the side, which allow for a fairly easy "lift and carry." If you'd rather roll, the cab has a third handle mounted in the middle of the top/rear edge of the cab, two wheels on the back/rear edge, and two glide rails mounted on the rear panel. The rear panel has all the "functional bits" you might want, including two dual Speakon-1/4" input/output jacks and an attenuator for the tweeter.
Amp Comparisons
"Okay, enough fancy talk. How does the WD-800 sound compared to a 'real' WalkAbout?" This was my burning question when I first learned that the WD-800 would be going into production. To answer this question, I put the WD-800 ("WD") up against the last iteration of the WalkAbout ("WA"), both utilizing their stock tubes. I set the Power Amp Damping control on the WD to Low, set the Gain (WA) and Input (WD) to similar positions, and adjusted the Master volumes to audibly similar output levels. I set the tone controls on the WA to my usual starting position – Bass and Treble to "noon," the Mid control to 11 o'clock, and all parametric controls to 0 – and mimicked these settings on the WD. I also set the Highpass Filter on the WD to its lowest setting (25Hz). With these settings, the WA is decidedly more full/warm/round/fat/smooth. Conversely, the WD has more clarity, overall, and more pristine/pure highs. Boosting @ 150Hz a bit on the WD does bring it closer to the tone of the WA, but the WA is still a bit more warm, full, and harmonic. I will note that these differences between the two increase a bit if you turn the Damping control to Mid or High.
One of the fun features of the WalkAbout was the ability to change the tone/character/response of the amp by varying the Gain and Master controls. The WD-800 shares this ability, though I did notice that cranking the Gain on the WA to max gets you a lot more tube overdrive than when you crank the Input to max on the WD. In addition, the tube drive on the WA is a bit more "squishy" and smooth, so it depends what you are after, tonally. Some folks love that "squish," and others do not. I can tell you from personal experience on numerous gigs that the magical tone of the WalkAbout being pushed hard – but still keeping up, volume-wise – can quickly transition to the frustrating tone of the WalkAbout being pushed too hard – and not keeping up, volume-wise. These types of experiences are what lead many of us to beg for a "more powerful WalkAbout." As I have mentioned, the WD-800 is not exactly meant to be a more powerful WalkAbout, but I can definitely tell you that there are no concerns with regard to the WD-800 ever running out of steam or getting uncontrollably squishy on any (remotely sane-volume) gig.
Considering that the WD-800 also shares some DNA with the other Subway series amps, I also spent some time putting it up against another favorite of mine, the D-800+™. For this comparison, I set both Highpass Filters to their lowest setting, set the Damping to High, left the WD-800's EQ in my "preferred" setting (Passive Mid to 11 o'clock, 150Hz boosted slightly, the rest of the controls at noon), and set the D-800+ "flat" (Deep and Bright off, Voicing set to "Flat," other controls at noon), which is my preferred setting on the D-800+. Set up thusly, the WD-800 is more lively and harmonically exciting, a bit more clear/wide. By contrast, the D-800+ is more warm and focused. Turning on the Deep and Bright switches really changes the character of the D-800+, bringing it closer in overall tone/feel to the WD-800. It's like a different amp, really, and I would put the overall tone/character of the WD-800 between the D-800+ with Deep & Bright off and the D-800+ with Deep & Bright on. The Voicing control can really fine-tune the tone of the D-800+, but I normally leave mine set to "Flat" and did not mess with it much during this comparison. You can also get some tube drive out of the D-800+ by cranking the Input, but not quite as much as you get with the WD-800.
MESA/Boogie has recently introduced the latest Subway series head, the TT-800, which presents a two-channel approach – one of which is inspired by the venerable Bass 400/400+. I can't wait to compare the TT-800 to the WD-800, but that will have to wait for another day…
Cab Comparisons
As previously mentioned, I was eager to compare the new Subway Ultra-Lite 2×15 to my old Diesel 2×15 EV. Stacked next to each other, the Diesel is taller and wider, whereas the SW215 is deeper. For the comparison, I removed the heavy duty slide-out casters from the Diesel – a common feature on older, heavier MESA/Boogie cabs. Played back to back, the SW215 is more round/warm/smooth, and the Diesel exhibits more upper-midrange aggression, with some unique "burp" and "bounce" to the lower notes. The SW215 has more extended highs (with the tweeter attenuator set to "Normal"), courtesy of said tweeter. I did notice that the SW215 exhibits some of that fun low-end "burp" when you really dig in. Both cabs are very articulate, though the Subway is the more balanced and "pristine" of the two. I tried to use a relatively "neutral" EQ setting to compare these two cabs, but I will note that they each respond to EQ in very different ways. I also noticed that the more I cranked them up, the more obvious their differences became. At higher volumes, that midrange presence from the Diesel really takes center stage.
With so many great cabs and cab combinations in the Subway line, I wanted to see how the SW215 compared to some of my other Subway faves. First up, I compared the SW215 to the SW115/SW210 stack (with the SW210 on top). As expected, there are some familiar similarities, but the SW115/SW210 stack is a bit more clean and sounds a bit bigger and wider. Conversely, the SW215 is a bit warmer and a bit more focused. The overall frequency range covered by each stack seemed relatively similar, though the voicings are somewhat different. I also threw a double SW112 stack into the comparison. Somewhat to my surprise, the 2xSW112 stack sounded even more focused than the SW215, and was overall more similar to the SW215 than to the SW115/SW210 stack. The other two stacks did seem to occupy a wider range of useable frequencies than the 2xSW112 stack. In order of "most focused" to "most open-sounding," I would rank them 2xSW112, SW215, then SW115/SW210.
Gig Experience
I had already had very positive gig experiences with other products from the MESA/Boogie Subway lineup, but I had not tried a single-cab solution and wanted to see how well the WD-800/SW215 rig would perform. While it definitely seemed pretty easy to set up the SW210/SW115 stack at my prior gigs, I have to say, the ease of rolling up the SW215, plopping the amp on top, and calling it "done" was pretty darned nice. One of the advantages of the Long Term Test Drive style review is that I have been able to try this rig in a variety of venues, including both inside and outside gigs. For the outside gigs, it was pretty much just plug in, and let 'er rip! For the inside gigs, I did resort to the parametric EQ on the WD-800, which made it especially easy to find (and then cut) the frequencies which tended to reinforce/bloom a bit too much. Of course, it also helps that the SW215 was pretty balanced right out of the gate, and didn't misbehave of its own accord.
I also have a good bit of gig experience with the SW115/SW210 stack mentioned above. I am a big fan of this combo, and when I am playing/practicing solo, it is probably my favorite MESA/Boogie rig. However, sometimes a rig that occupies a bit more space in the middle slots into the mix a bit better, and this is where the SW215 is just so gosh-darned gig-friendly. It is not quite as "pretty" as the SW115/SW210 stack, but it fills the mix without overpowering – and without needing much EQ. I might roll with the SW115/SW210 – or maybe a pair of SW210's – if I were playing a predominantly slap/pop gig, but for fingerstyle and pick playing, the SW215 kills. I threw rock, pop, blues, and reggae at the WD-800/SW215 rig, and it did a great job with all of it. Even my Kay upright sounded great through this rig!
Sours: https://www.bassgearmag.com/mesa-boogie-subway-wd-800-bass-head-and-subway-ultra-lite-2x15-vertical-bass-cab/
Mesa Boogie Subway Ultra-Lite 1x12" Bass Cabinet
If you're looking for an ultra-lite bass cabinet with incredible tone and superior construction, look no further than the Mesa Boogie Subway bass cab! Designed and handcrafted in Petaluma, California, you can expect nothing less than the legendary build quality Mesa has to offer on all of their amps and cabinets. The Custom Subway Neodymium Speaker is lightweight and delivers a drive and low-end response you'll love! Made with lightweight Italian Poplar with black Bronco vinyl, black metal grille, lexan corners and recessed flip-out metal handles. Slip cover included!
Designed & Handcrafted in Petaluma, California
Tuned Front Ported Tri-Port Porting™ with Aviation style bracing (superior strength/reduced weight)
Lightweight Italian Poplar Cabinets – Legendary Mesa Quality Construction
Custom Subway® Neodymium Speakers & High Frequency Horn with Premium Attenuator
Combination Speakon & 1⁄4" Input and Parallel Output
Recessed, Flip-Out Metal Handles
Black Bronco Vinyl with Black Metal Grille
Lexan Corners
Slip Cover
| | |
| --- | --- |
| Product Name | Mesa Boogie Subway Ultra-Lite 1x12" Bass Cabinet |
| Brand | Mesa Boogie |
| Condition | New |
| MPN | 0.s112.amb |
| UPC | 809404001015 |
| Shipping Option | Free Shipping to the Continental U.S. |
See also: Store, Guitars, Bass Guitars, Bass Amplifiers, Bass Cabinets, By Brand, Mesa Boogie, By Category, Financing Offers, 6 Months Deferred Interest, 12 Months Deferred Interest, 18 Months Deferred Interest
Warning: This product can expose you to chemicals that are known to the State of California to cause cancer or birth defects or other reproductive harm. For more information, go to www.P65Warnings.ca.gov
Sours: https://www.altomusic.com/mesa-boogie-subway-ultra-lite-1x12-bass-cabinet-0-s112-amb-c01
MESA/Boogie Subway Ultra-Lite 2x10 vs 1x15 Comparison
Mesa 2x12 PowerHouse Bass Cabinet
Save Liquid error (product-badge line 32): Computation results to '-Infinity'%
Mesa packed an array of innovative features into their exceptional range of premium-built PowerHouse® Bass Cabinet Designs. This diverse series of cabinets offers an unsurpassed level of musical versatility and player convenience through the following features:

Aviation Style Bracing
A radical bracing concept borrowed from the aircraft industry. All structural reinforcement is dado-joined and sculpted to form an extremely strong skeleton that reduces weight, increases rigidity and improves structural integrity.

Tri-Port™ Design
An innovative, front-facing, multi-vent porting system that uses individually tuned triangular ports to enhance each part of the bass spectrum. Each port is part of the structure and reinforcement of the cab AND speaker baffle in addition to its porting function. This goes way beyond the old standard "shelf" designs or plastic port holes that blow all your tone out of one large port hole!

Player Control™ Network
A proprietary new rear panel interface that provides unprecedented stylistic versatility and gig-friendly convenience includes: three-position switch for selecting your preferred crossover frequency, adjustable L-Pad for blending the right amount of high-frequency driver, resettable horn protection, and standard ¼-inch and high-current SPEAKON locking connectors.

Crossover Style Control & L-Pad Attenuator
The Crossover switch provides three distinct tonal variations: their time-proven, detail-enhancing sweet 5K (Normal) setting; the harmonic-friendly, accent-expanding snap of 4K (Sheen) and the modern, articulate cut of 3K (Bright). This feature, combined with the fine tuning adjustment potential of our premium L-Pad horn attenuator provides players with unrivaled stylistic high-frequency tweeter versatility and performance.

Instant Reset Horn Protection
A simple, one-touch reset switch provides convenient horn protection. No fuses, tools or digging inside the cabinet if your tweeter gets spiked. Just reset and play!

SPEAKON & ¼-Inch Connectors
Convenient Inputs and Paralleled Outputs are provided for via "combination" connectors that feature both standard ¼-inch AND locking SPEAKON high-current connections contained within the same connector.

Like all Mesa® PowerHouse Series Bass Cabinets, the Standard PowerHouse cabinets represent the world's best-built, best-sounding, easiest-to-move bass enclosures ever made! Make the comparison yourself. Then you'll understand why it's all about Mesa for Bass!
Shipping & Pickup
Your order will ship after your payment has cleared. We will email you the tracking information when your package ships. Some large or special items may require additional shipping or packaging fees. We ship worldwide using several different carriers. Some manufacturers prohibit us from shipping certain brands outside of the United States. Please contact us for more information regarding these specific brands.
All shipments within New York State are subject to sales tax. We are responsible to collect the sales tax on behalf of The State of New York for shipments within New York State. Sales tax that may be due to other municipalities is solely the responsibility of the customer. International shipments are generally subject to additional Custom and Duty fees.
Sours: https://rudysmusic.com/collections/amplifiers/products/mesa-2x12-powerhouse-bass-cabinet
Cabinets mesa bass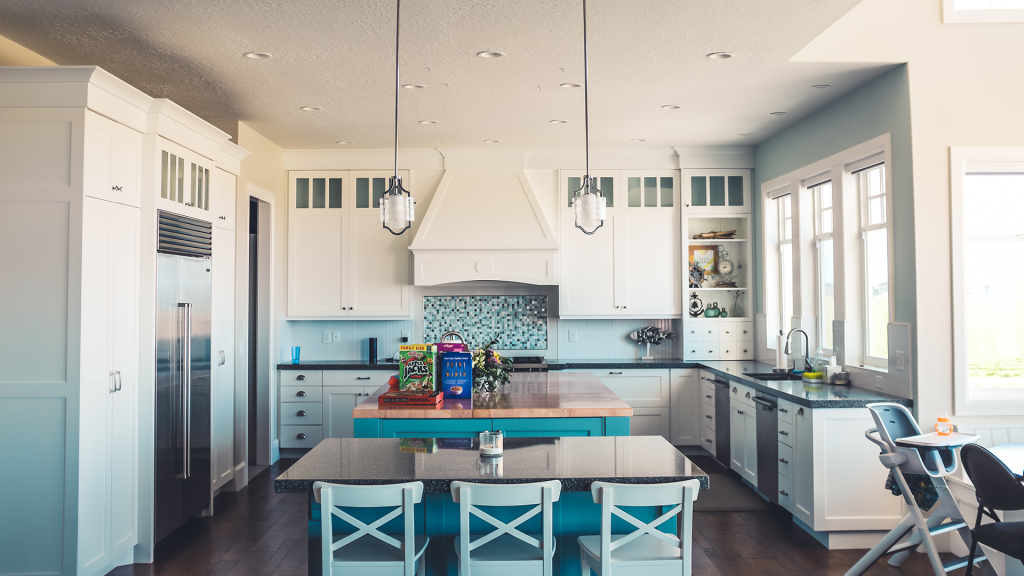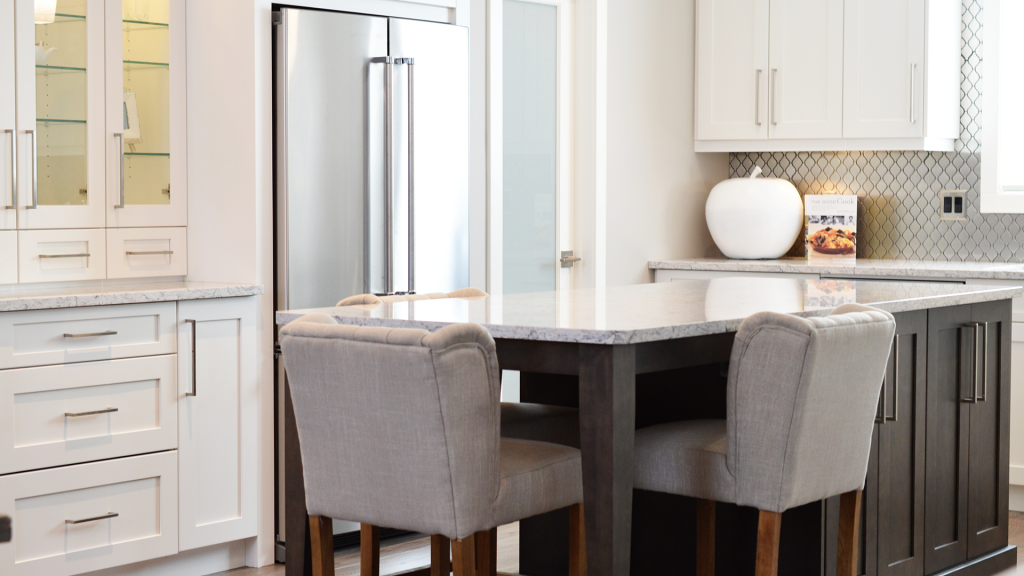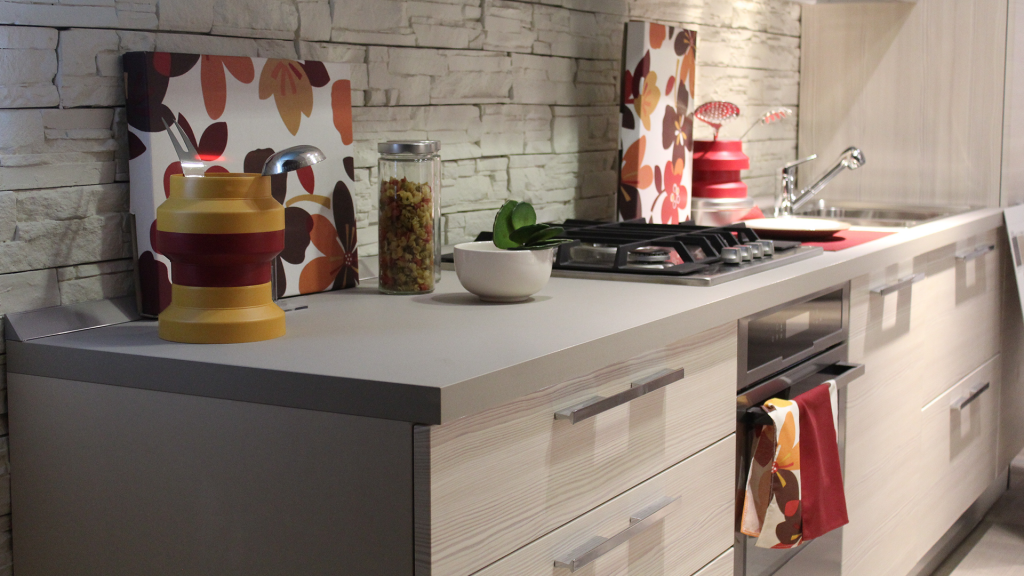 Your End-to-End Solution for Custom & Semi-Custom Cabinetry
At Bass Cabinet, our goal is to be your end-to-end solution for custom & semi-custom cabinetry.
We lead the industry in high-quality products, on-time installation, & turn-key service.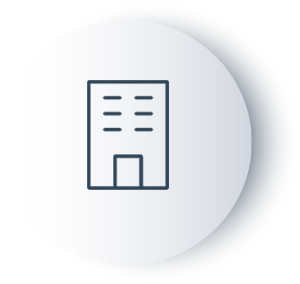 Commercial
We offer complete cabinetry solutions for commercial developments, including custom and semi-custom cabinets.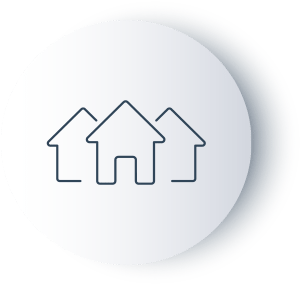 Multi-Family
We are cabinetry experts specializing in new construction and remodeling for large apartment communities.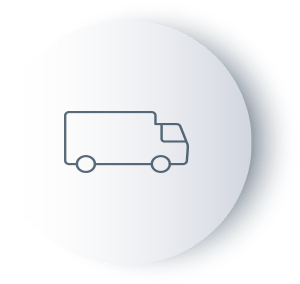 Distribution
Our exclusive "Flat-Pack" distribution allows for cost-effective, high-volume shipments for your development projects.
Explore Our Collections
Bass Cabinet offers two cabinetry series — our traditional, Guntersville™ Collection & our contemporary, Toledo™ Collection
Guntersville™
Collection
The Guntersville™ Collection by Bass is our
traditional series of Rigid Thermofoil cabinetry.
Available in over 65 door style/finish combinations.
Toledo™
Collection
The Toledo™ Collection by Bass is our contemporary
series of Thermo Fused Melamine cabinetry.
Available in over 15 door style/finish combinations.
At Bass Cabinet, our goal is simple: complete client satisfaction
Our decades of excellence are rooted in our ability to deliver superior craftsmanship, service, and execution on every job.
We strive to be the best multi-unit cabinetry solution — from start to finish.
Quality Products
Quality cabinets begin with superior engineering & production. With our US-based state-of-the-art manufacturing facility, Bass Cabinet has been able to set the global standard for well-crafted RTA cabinetry — and produce the quality, durability, and craftsmanship you look for in cabinetwork.
On-Time Installation
We understand that your reputation, project costs, and customer satisfaction are all on the line, so we pride ourselves on our ability to give you delay-free solutions. For over 40 years, Bass has led the cabinetry industry in on-time deliveries & installation.
Turn-Key Services
Our turn-key cabinetry solutions offer the convenience, cost savings, and quick turnaround you're looking for — not to mention peace-of-mind. Our ready-to-use cabinetry solutions are available for immediate, full-service installation.
I have used [Bass Cabinet] for many years. Their workmanship, quality, and knowledge is among the best. They honor their warranties and go out of their way to satisfy the customer. I highly recommend [them].
R. Colwell | JPI Construction

What makes Bass different
Our commitment reaches far beyond quality cabinets and on-time installation. Our Core Values are made up of 4 important pillars:
Customers
You have been the lifeline of our business for more than 40 years, which is why your satisfaction is our main objective — and our benchmark for success.
Employees
Success begins from the inside out, so we strive to ensure that each member of the Bass family has success and happiness at work and at home.
Environment
We aim to continuously reduce our carbon footprint, as well as ensure that our products are safe for the environment, you, & your loved ones.
Community
We're all in this together, so we want to do our part by playing a positive role in our community, modeling excellence, and giving back wherever we can.
What drives us
Our Mission
To earn repeat and referral business by building relationships with all of our stakeholders, maintaining our commitments to them, empowering and fostering their success, and providing solutions they can all be proud to be a part of.
— Bass Cabinets
With the future in mind
Our Vision
Our vision is to become the leading end-to-end cabinetry manufacturing and installation solution in the US by providing the best products, services, and deliverables available, and by creating unparalleled value, health, and opportunity for our customers, employees, environment, and community.
Industry-Leading Engineering & Technology
Our state-of-the-art manufacturing process has set the global standard for RTA Cabinetry
Innovation
State-of-the-Art Manufacturing
We don't just follow the standard for ready-to-assemble (RTA) cabinetry — we developed the standard for RTA cabinetry.

Our state-of-the-art engineering and manufacturing give you the quality, durability, and craftsmanship you're looking for in custom and semi-custom cabinetry.
Read More
Request Samples
Find the right cabinet and hardware for your needs
Request Samples
Request a Bid
We're happy to serve you with a no-obligation bid
Click to Call
Project Gallery
Recent projects based on our principles of excellence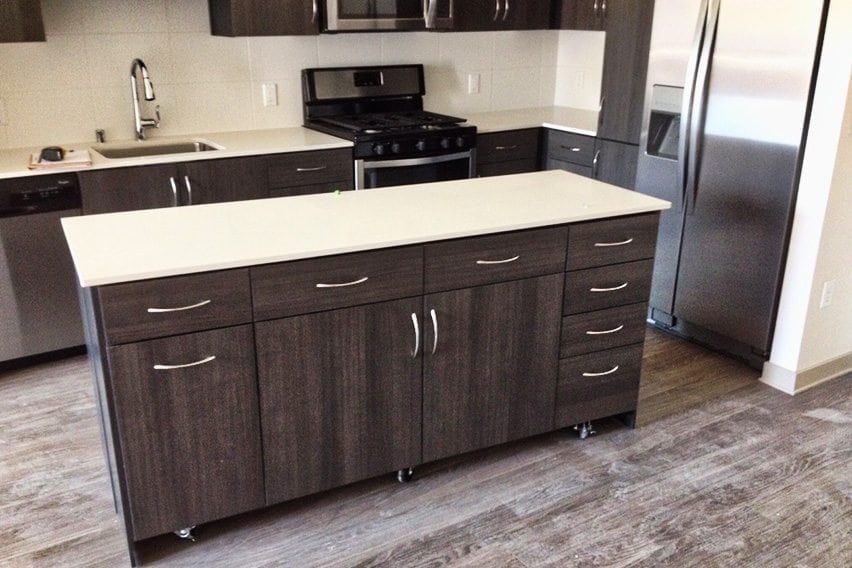 Rigid Thermofoil Kitchen
Kitchen, Kitchen Island, Rigid Thermofoil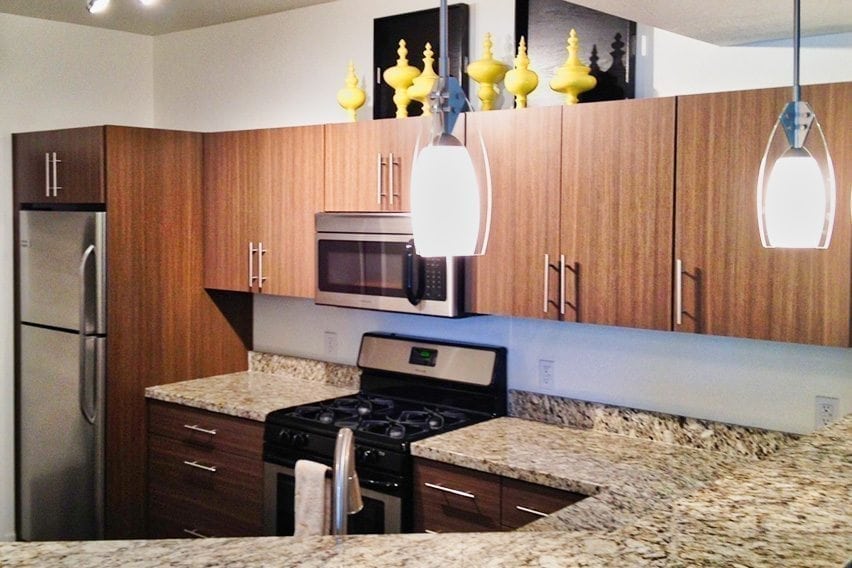 Thermo Fused Melamine Kitchen
Kitchen, Thermo Fused Melamine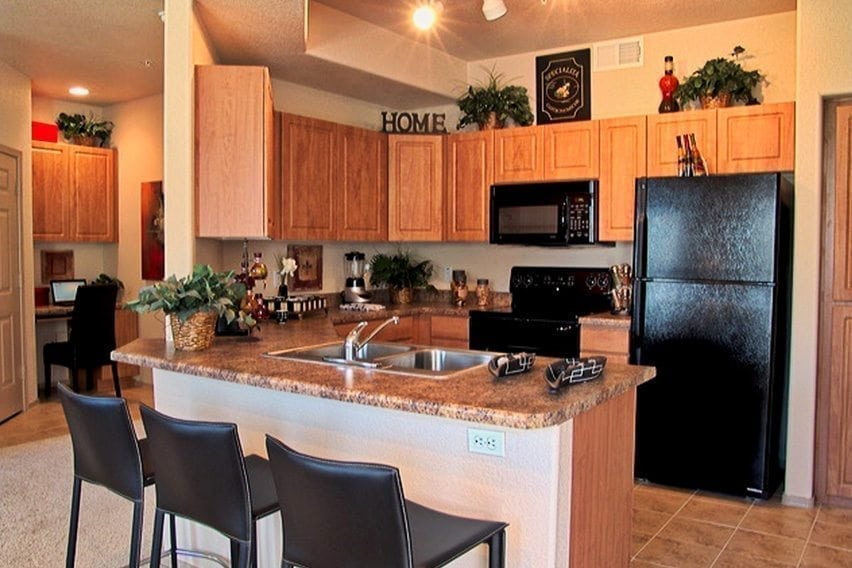 Stained Hardwood Kitchen
Kitchen, Stained Hardwood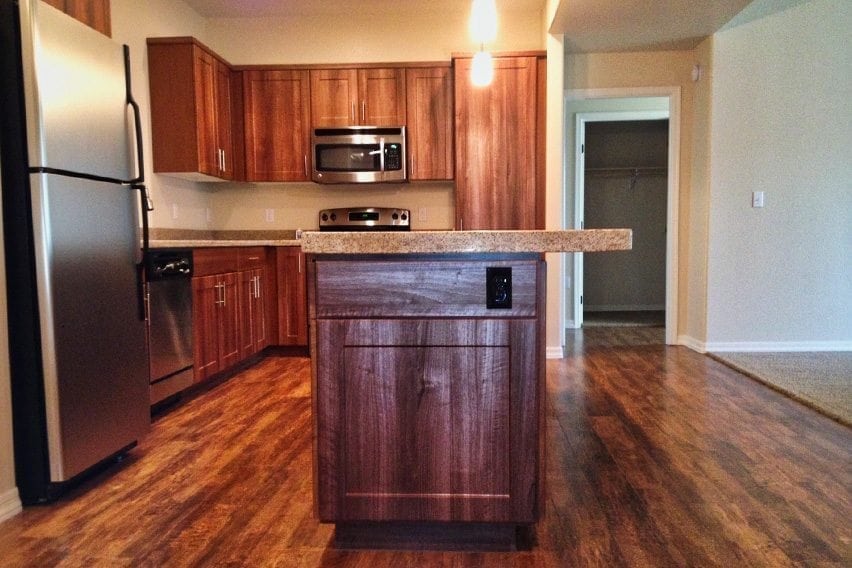 Stained Hardwood Kitchen
Kitchen, Stained Hardwood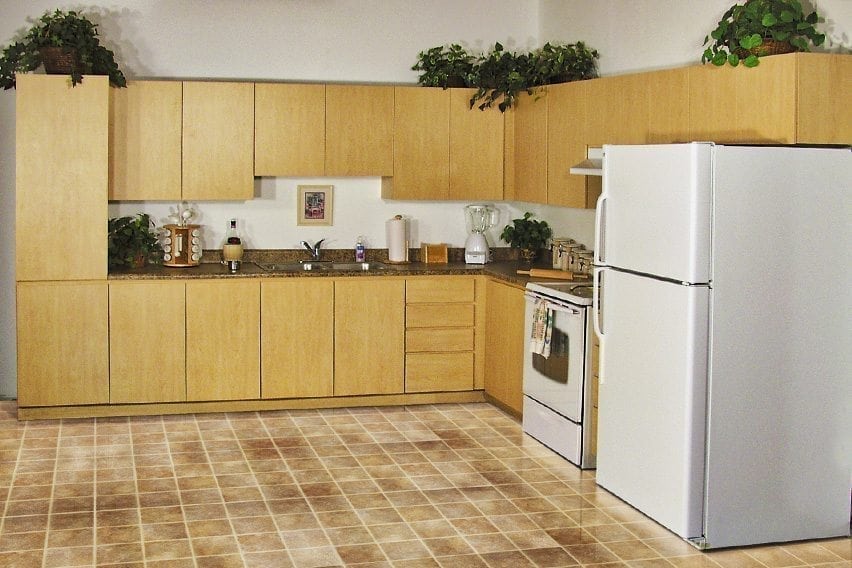 Thermo Fused Melamine Kitchen
Kitchen, Thermo Fused Melamine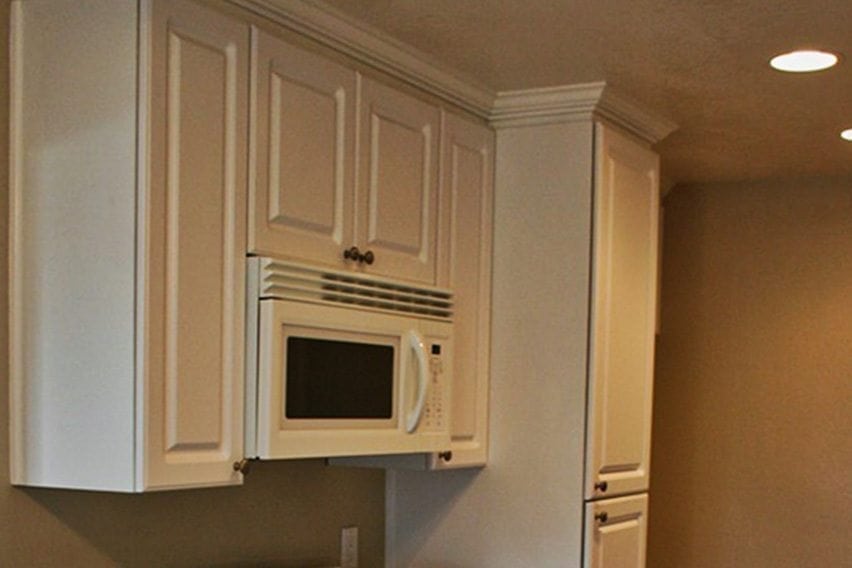 Rigid Thermofoil Kitchen
Kitchen, Rigid Thermofoil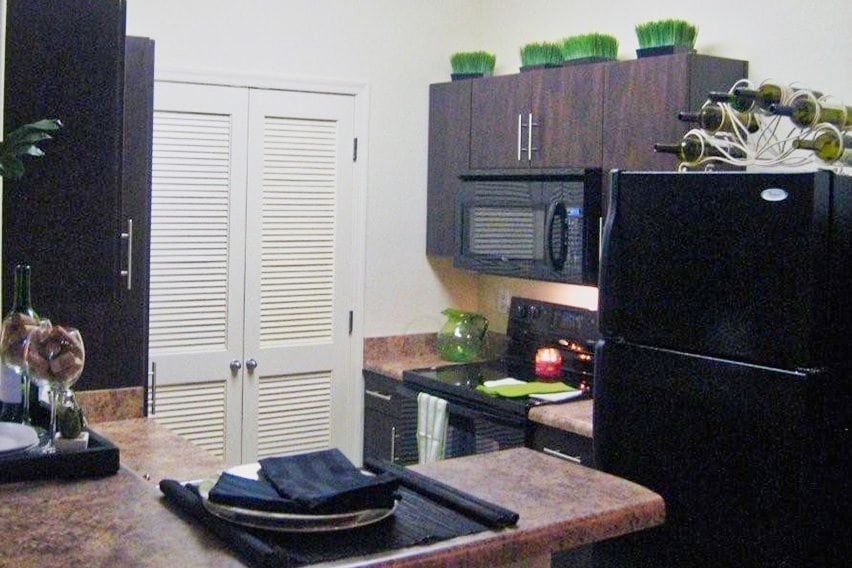 Thermo Fused Melamine Kitchen
Kitchen, Thermo Fused Melamine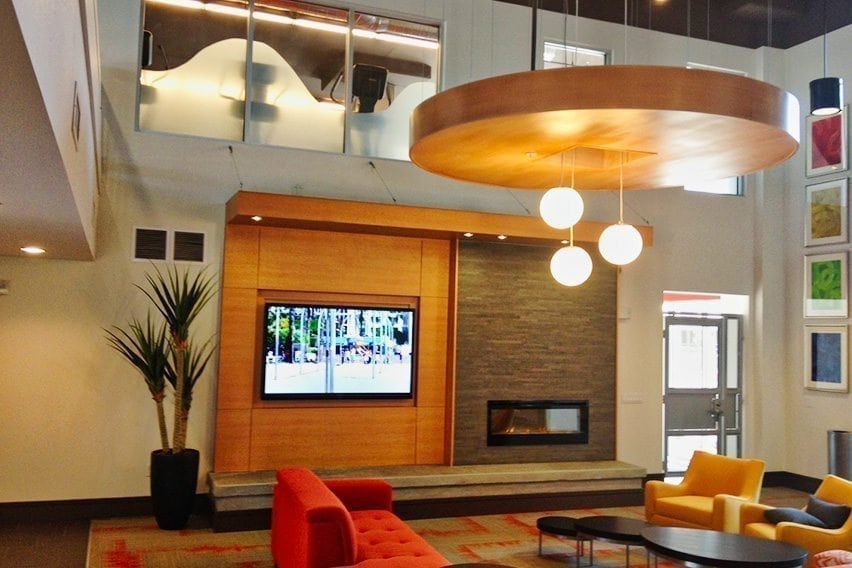 Rigid Thermofoil Kitchen
Commercial, Rigid Thermofoil

Browse Cabinet Collections
Browse our fine cabinetry collections with multiple species, finishes, styles, and colors to choose from — everything you need to build your perfect cabinetry solution.
Sours: https://basscabinet.com/
Mesa Engineering Powerhouse Bass Cabs Demo - Part 3
MESA/Boogie All Bass Cabinets Pack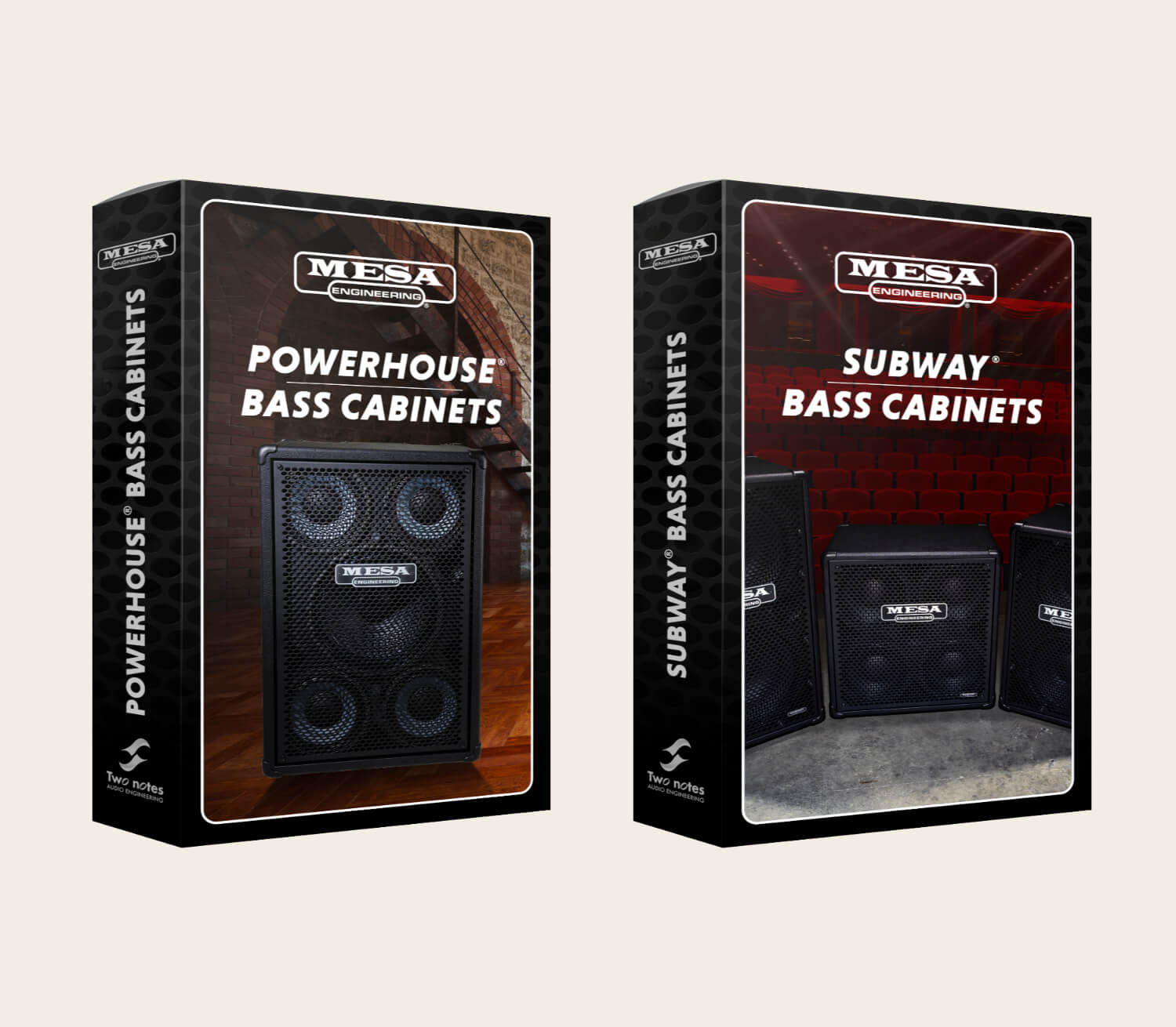 ABOUT THIS PACK
13 cabinets that combine ALL of MESA/Boogie's experience in cab building and bass response genius – all presented in the PowerHouse® and Subway® Packs.
Buy all these incredible cabinets with the Essential Bass Cabinets Pack and save more than 40% on the whole collection.
Two notes Virtual Cabinets are only compatible with Two notes hardware and software.
This product contains DynIR cabinets. DynIR cabinets are only compatible with Two notes Torpedo hardware and software. Learn more about Torpedo Series | DynIR Technology
CABINETS IN THIS PACK
Featured in the following packs
DYNIR CABINET PACKS
---
Most popular
Back to all packs

[tn_display_reviews]


[tn_add_review]

Sours: https://www.two-notes.com/en/product/mesa-boogie-all-bass-cabinets-pack/
You will also be interested:
Mesa Boogie Bass Amps
Andertons Loyalty Points Scheme
Earn loyalty points whenever you shop at Andertons
Redeem points for discounts on your next purchase
Online, in store or over the phone, earn and use points however you choose to shop
No need to sign up - points are added automatically when you make a purchase!
Earn one point for every £1 you spend, plus bonus points on selected products
The more you shop, the more you save, so start earning points now!
---
How Loyalty Points Work
What are points worth?
Points are worth a 1p discount for every point you redeem. For example, if you have 1000 points, you can redeem them for a £10 discount on any purchase.
How many points will I earn when I shop?
We display the number of points available for a product on the product's page on our website. Normally we'll give you one point for every pound you spend, but watch out for double and triple points deals for even more savings!
Sours: https://www.andertons.co.uk/brands/mesa-boogie/mesa-boogie-bass-amps
989
990
991
992
993