Dusty Springfield biography recounts tales of booze, drugs, and lesbian flings
Dusty Springfield's life is examined in the re-release of her biography
Dusty Springfield's biography has been revised and re-released two decades after the famous British singer's death.
Read More: On this day: Dusty Springfield, real name Mary O'Brien, born to Irish parents in London
Simply titled "Dusty," the 1989 biography by Lucy O'Brien chronicles the rise of musician Dusty Springfield, who was born as Mary O'Brien to Irish parents in London in April 1939.
My new edition of Dusty: The Classic Biography is OUT NOW!

Celebrating the UK's finest female pop icon

Order your copy here: https://t.co/gCRwANMqnw#bookreviews#[email protected]@[email protected]/N3YkAhszz2

— Lucy O'Brien (@LucyOBrienTweet) August 23, 2019
The re-release of the biography comes as it was revealed that her album "Dusty in Memphis" will also be re-released on September 20. Separately, it was announced last year that the singer's life is set to be turned into a movie starring Gemma Arterton.
Of the biography, Lucy O'Brien's website says: "This classic biography features interviews with friends, musicians and collaborators, and a full discography. It charts every step of Dusty's remarkable career, including her 'difficult' reputation, her sexual ambivalence and the excesses of drink and drugs, and explores why she become an enduring pop icon."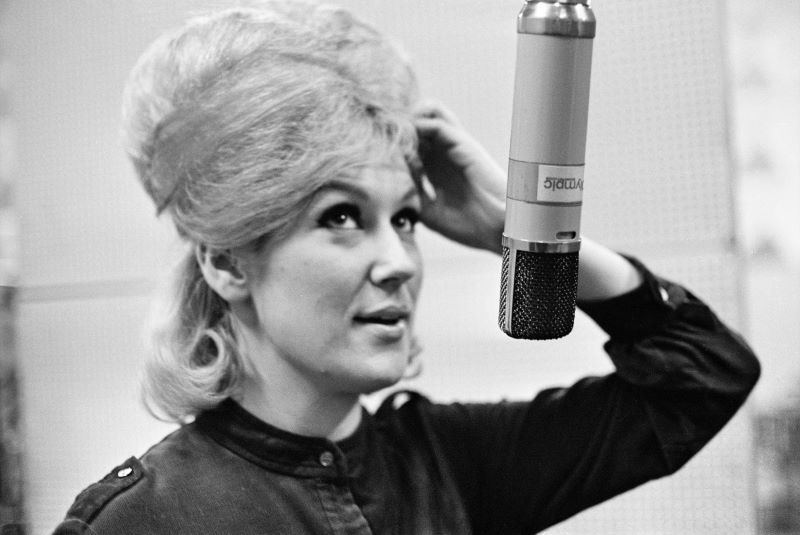 2
Dusty Springfield recording 'I Only Want to Be With You' in 1963 (Getty Images)
Read More: When a Rolling Stones 1965 Dublin concert turned into a riot
Dusty Springfield, born as Mary O'Brien, endured a difficult childhood which was marked by the near-constant arguing of her Irish parents, which resulted in Springfield engaging in self-harm.
Writing for The Daily Mail, biographer Lucy O'Brien writes: "Aged 16 in 1955, North London convent schoolgirl Mary O'Brien believed she was dull-witted, boring and destined to be an old maid working in a library."
Destiny, of course, had other plans for the London schoolgirl. Says O'Brien: "Within the next ten years, she would metamorphose into a glorious parody of femininity, with a blonde beehive wig and heavy layers of mascara. She burst into a pop world that had never seen such a reinvention — long before Ziggy Stardust or Annie Lennox's androgynous figure in a suit, Dusty transformed herself."
As a teenager, Springfield discovered for herself American folk music. She formed a band that performed at her school's talent show, but "when the girls performed the raunchy St Louis Blues, six of the staff walked out in disgust."
Springfield, however, was hooked. She concocted her Dusty Springfield persona, partially inspired by drag queens and complete with a blonde beehive wig and layers of mascara, a far cry from the mousy redhead with glasses that she was previously.
In 1963, after cutting her teeth in London night clubs and following stints with both The Lana Sisters and The Springfields, Springfield pivoted away from 'folksy' music and released her first solo single 'I Only Want to Be With You.'
The song was a hit; Springfield became a star.
While churning out hits including 'Wishin' And Hopin',' 'I Just Don't Know What To Do With Myself,' and 'You Don't Have To Say You Love Me,'  Springfield built herself a "unique" fanbase that skewed older than the typical "teeny-pop fan."
Read More: Happy Birthday, Van Morrison! Facts about the Belfast-born singer
As her stardom grew, so did her reputation. Springfield is remembered now as being difficult to work with, though some excuse the behavior simply as a woman trying to make her way in a man's world.
Springfield was 25 years old before she had her first sip of alcohol. It was an 88-proof sup of vodka, offered to her by a member of The Temptations during a 12-night series in New York when Springfield was complaining of a sore throat.
Reflecting on it, Springfield said: "I drank it down, gagged a few times, and five minutes later I went — Yes! This is the answer to life."
As a star, Springfield's love life was constantly made into press fodder. For a long time, she shared a Kensington apartment with her longtime lover Norma Tanega. Rumors flew, but Springfield remained vague, and one time told reporters: "I think marriage, if it happens, is the most desirable state to be in. But there are, to be honest, no men I know that I could live with for ever."
When her relationship with Tanega fell apart, Springfield headed to California, lured in by the area's relaxed approach to sexuality. 
In a 1970 newspaper interview with Ray Connolly, Springfield said: "A lot of people say I'm bent, and I've heard it so many times that I've almost learned to accept it. I know I'm as perfectly capable of being swayed by a girl as by a boy. More and more people feel that way and I don't see why I shouldn't."
Read More: Paul McCartney's Irish roots
Upon her move to Los Angeles, Springfield's diva-like behavior intensified as well as her drinking and drug use.
"I wanted more of life, whatever it brought," Springfield said of the period. However, she soon realized the impact her lifestyle was having: "It finished me off. It just scrambled my life. I felt I was obsolete, with a feeling of uselessness."
Still plagued with insecurities from her past, Springfield re-engaged in self-harm. She eventually surrounded herself with people who helped her stay clean, but she said: "It's very easy to stop drinking, to stop doing drugs, but it's not easy to stay stopped."
In the 1980s, people began to regard the singer as an "eccentric has been." But in 1994, she enjoyed a reignition of her fame when 'Son of a Preacher Man' was featured in Quentin Tarantino's 'Pulp Fiction.'
Sadly, Springfield's health took a decline in the 1990s. In 1999, just weeks before her 60th birthday, Springfield died of breast cancer. 
Read More: All your favorite Irish songs in one excellent playlist
In a recent piece for The Quietus, biographer Lucy O'Brien takes a look at some Springfield's lesser-known recordings, including 'My Lagan Love.'
Of it, O'Brien says: "Dusty (aka Mary O'Brien) was half-Irish, and though R&B and pop ballads were her forte, she had an instinctive gift for folk music too."
"This ballad, sung by Dusty on one of her 60s BBC TV specials, rivals Sandy Denny for its poise and power. Accompanying herself on guitar, she introduces the song by saying that most people's idea of Irish songs are schmaltzy standards like 'Irish Eyes Are Smiling.'
"'But this one, the most beautiful one I ever heard, was played by a really old gentleman with a flute, somewhere in Donegal,' she said. "It really impressed me."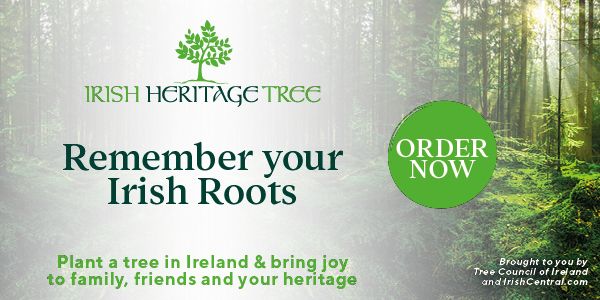 Sours: https://www.irishcentral.com/culture/entertainment/dusty-springfield-biography
Dusty: An Intimate Portrait
Karen Bartlett
The Robson Press, pp. 340, £
Call me a crazy old physiognomist, but my theory is that you can always spot a lesbian by her big thrusting chin. Celebrity Eskimo Sandi Toksvig, Ellen DeGeneres, Jodie Foster, Clare Balding, Vita Sackville-West, God love them: there's a touch of Desperate Dan in the jaw-bone area, no doubt the better to go bobbing for apples.
It is thus a tragedy that Dusty Springfield's whole existence was blighted by her orientation, which explains 'the silence and secrecy she extended over much of her life, and her self-loathing'. One glance at her chin should have revealed all — but the Sixties was not a fraction as liberated and swinging as people now assume. 'Being gay was either a pitiable affliction or an actual mental illness,' Karen Bartlett reminds us in this sympathetic biography. Victims were treated with aversion therapy and electric shocks.
Male homosexuality is frequently discussed (John Sparrow believed that 'all the fun went out of it' when it became legal), but generally we hear a lot less about the plight of lesbians, who 'faced utter rejection by a society that emphasised femininity at all costs. Women must marry, and marry young, to avoid a life on the shelf.'
The agony created by such social stipulations was widespread and intense. I myself can recall heaps of furious married dragon-women in Wales, who wore wrinkle-resistant Crimplene trousers and sublimated their feelings working with horses or running Girl Guide camps. The chapel coerced behaviour — as did Catholicism. Dusty Springfield was born as Mary Isobel Catherine Bernadette O'Brien in 1939, the 'dumpy red-headed' daughter of Irish immigrants in Ealing. Even as late as 1973 she was telling her (female) partner, 'If I walk into that church the ceiling is going to fall on me. I'm going to be dead because I'm such a sinner.'
Mary/Dusty was educated at a convent school. Her father was 'overweight, bespectacled and balding,' a tax adviser who refused to sit the accountancy exams because 'he really wanted to be a concert pianist'. He also never did any gardening, as 'there could be snakes hiding in the undergrowth'. Meantime, Dusty's mother was continuously drunk and sat all day in cinemas.
It was a domestic atmosphere of 'terrible tension and fuming rows'. occasionally enlivened with food fights at the dinner table. Dusty's father called her 'stupid and ugly', so she scalded herself and self-harmed to prove she was alive and not thoroughly numb. 'The feelings of inadequacy followed me through my life,' she later admitted— and her solace was to listen to (and emulate) Carmen Miranda, Doris Day and Billie Holiday, who turned pain and a tortured personal history into art.
The nuns wanted Mary O'Brien to be a librarian — i.e. they'd perceived she was more likely to be a mousey spinster than a fecund mother. But the future Dusty was determined to rebel. She bleached her hair and turned herself into someone else. 'I just suddenly decided, in one afternoon, to be this other person who was going to make it.'
Were this a musical on the West End or Broadway stage, this would mark the climax of Act One. Dusty immersed herself in jazz and the blues and made her debut in Clacton-on-Sea, teaming up with another musician who'd 'once taught Elizabeth Taylor's children to water-ski'. Calling herself 'a calculating bastard', Dusty merged rock-and-roll with 'a folksy formula', and wearing ornate dresses with stiff petticoats, belted out ballads in a style reminiscent of Cilla, Lulu, Sandie Shaw, Kiki Dee and Petula Clark combined.
Dusty toured Butlin's holiday camps in a VW camper, staying in digs with three-bar electric fires and a shared lavatory. She was a hostess in nightclubs frequented by the Krays and Christine Keeler. She appeared in cabarets with magicians, second-rate Spanish dancers 'and a female fire-eater'. Her first television show was with Benny Hill. Bartlett doesn't quite explain how it happened, but by 1963 Dusty was earning today's equivalent of £25,000 a week.
The following year, the singer undertook a 29-date UK tour, followed by Australia and New Zealand. She was deported from South Africa, however, for 'flatly refusing' to perform before segregated audiences. Brutish apartheid reminded her of the prejudice and ignorance shown to homosexuals. To their eternal shame, Max Bygraves and Derek Nimmo publicly criticised Dusty for her stand, complaining that she'd now 'made it difficult' for British entertainers to go to the Cape and make big money. But racism was by no means confined to South Africa. At home and in America, Little Richard and Ray Charles never had their faces prominently shown on album covers.
Though Dusty spent much time in the States, 'shooting in the woods' in the South and encountering the bass-player who'd 'taught Elvis how to do karate,' she started to unravel at the very moment she won her greatest success. By 1966, 'she had achieved more hit records than any other artist'. She had a nose job at the London Clinic. She was 'constantly striving for perfection', and was always late because it took three hours to apply her make-up. Dusty 'often stretched the music business of the Sixties to their limits' — but she also stretched the limits of sanity in her personal misbehaviour.
Dusty would send out for boxes of crockery, which she would then systematically smash against a wall. 'That's when I realised how weird it all was,' says her lover, Sue Cameron. She tipped bags of flour over the band, punch bowls over her own head. Her pranks were not funny — they were mad. She festooned a house with lavatory paper, flung food in restaurants, and threw all her furniture into the swimming pool. She had a fight with Buddy Rich and knocked off his wig. ('You fucking broad, who do you think you fucking are, bitch ?'). Dusty ended up in a secure ward at Bellevue Psychiatric Hospital, New York, suffering from a 'catatonic nervous breakdown'.
The pills and vodka didn't help. Dusty began drinking to give herself courage to have 'sexual experiences' with a woman, and as a 'bachelor girl', the very phrase used by interviewers, making her own way, she had no one to fall back on. No partner or family. Pitifully, 'she wanted to feel safe — and never did.' Sacked from The Talk of the Town, she was replaced by Bruce Forsyth. Asked to record a theme-song for a Bond movie, she couldn't 'get it together' and Carly Simon was hired instead. By 1985, Dusty was reduced to earning $500 a night miming to her old hits in West Hollywood gay bars. 'Battered and bruised', and with her front teeth knocked out in a lesbian skirmish, she was admitted to hospital yet again.
Act Two, therefore, charts a pitiful and lonely decline. Dusty 'wanted to be straight and she wanted to be a good Catholic and she wanted to be black', sums up Norma Tanega, one of her partners. But Dusty operated at a time when 'being gay was career poison', so instead she went to pieces. The industry was so 'homophobic and sexist, being a lesbian was considered awful and shocking'. Nor did newspapers want to know. 'In those days girls in her situation didn't come out and talk about being gay or bisexual.' If actresses, they played tweedy old maids or sour housekeepers, like Agnes Moorehead. Or perhaps they became dog breeders or managed a garden centre. Maybe they became nuns. If you were Noele Gordon, you ran the gamut.
So: 'she would scream a lot. She would also threaten to harm herself.' When Dusty ran along the street, smashing car windows, Billie Jean King 'arrived to calm things down'. Instead of suicide, Dusty got breast cancer. She moved to Taplow in Buckinghamshire, where she would eat only cauliflower and ice cream. Her household rubbish had to be cut up into pieces of identical size. She'd spend all day watching Bonanza in German on satellite television. She died in 1999. An operatic tale indeed — but did Dusty really have an affair in Mustique with Princess Margaret? If I am sceptical it is only because Hanoverians have small chins.
'Dusty wanted to be straight, she wanted to be a good Catholic and she wanted to be black'
Available from the Spectator Bookshop, £16, Tel: 08430 600033. Roger Lewis has written books on Anthony Burgess, Laurence Olivier, Peter Sellers and Christopher Hawtrey.
Sours: https://www.spectator.co.uk/article/the-mad-bad-and-sad-life-of-dusty-springfield
Dusty Springfield obituary
Of all the many distinctive voices to emerge from the British pop scene in the fertile 1960s, none was more naturally soulful than that of Dusty Springfield, who has died from the effects of cancer, aged 59.
Despite a somewhat erratic career, she was respected by successive generations of singers and musicians - and by anyone capable of responding to the carefully shaded emotions she brought to the music of her prime, in hits such as I Don't Know What To Do With Myself, Son Of A Preacher Man, I Only Want To Be With You, The Look Of Love, Some Of Your Lovin' and You Don't Have To Say You Love Me.
With her lavishly backcombed blonde hair and generous applications of mascara, she became an instantly recognisable figure. More important, she was the only white woman singer worthy of being mentioned in the same breath as the great divas of 1960s soul music: Aretha Franklin, Gladys Knight, Dionne Warwick and Mary Wells.
Unlike the vast majority of her would-be rivals, who merely reproduced the much-caricatured rawness of the archetypal soul singer and ended up producing nothing more than a modern version of blackface minstrelsy, she understood that the artistry of a Franklin or a Knight had its essence in grace and nuance, the products of genuine musicality. Like them, she had the gift of adding new layers of meaning to a lyric which, in other hands, might have expressed something quite straightforward.
Originality was important, too. These women were not the products of an industrial process such as the music business later became. Each one put her distinctive signature on a song, and a special smoky intimacy made Dusty's voice stand out among them.
For women singers of that era, such a talent usually carried the penalty of an automatic dependency on the contributions of male record producers, arrangers and songwriters. Women were not expected to know what was best for them. Springfield certainly did, and her opinion played a powerful role in her recordings, which were distinguished by a thoughtful choice of material and by impeccably soulful arrangements.
Born Mary O'Brien in Hampstead, she had already been a member of an all-female trio called the Lana Sisters when, aged 21, she joined her brother Dion and a friend, Tim Field (later replaced by Mike Hurst), in a folk and country-based group called the Springfields. She and Dion renamed themselves Dusty and Tom Springfield, and in 1961 the trio signed a contract with Philips Records. Their first single, Dear John, made little impact, but Breakaway and Bambino were small hits, earning them enough votes to be named Best UK Vocal Group in the New Musical Express readers' poll at the end of the year.
Solo artists ruled the charts in the immediate pre-Beatles era, and competition among groups was hardly intense. Nevertheless, the Springfields created a niche for themselves with their pop-oriented versions of folk and country songs. In 1962 they enjoyed a surprise US Top 20 hit with a rousing version of Silver Threads and Golden Needles, Dusty's voice emerging from the exuberant three-part harmony to deliver a poignant middle-eight which emerged as the record's commercial hook - the bit of the song you wanted to hear over and over again. Repeating the same device on Tom Springfield's Island of Dreams the following year, they enjoyed their biggest British hit, reaching the top five.
It was already obvious that the haunting quality of Dusty's voice, exposed in those brief solo passages, was the group's main attraction. Her gingham-and-mascara image, too, virtually obliterated the bland presence of the group's two male members, and it was no surprise when, at the end of 1963, she embarked on a solo career.
The song chosen for her debut, I Only Want To Be With You, reflected a move away from the group's successful hybrid and towards the music that she loved - the contemporary girl-group sounds of the Ronettes, the Crystals and the Chiffons, blending simple teenage sentiments with powerful orchestrations. Supervised, as were many of her best records, by Johnny Franz, a Philips staff producer, I Only Want To Be With You became the first record to be featured on the inaugural edition of Top Of The Pops on New Year's Day, 1964, and made its way into the top five.
That summer, another dramatic arrangement contributed to the success of I Just Don't Know What To Do With Myself, written by Burt Bacharach and Hal David. Simultaneously, her more delicate version of another Bacharach-David song, Wishin' And Hopin', was giving her a top 10 hit in the United States. Both songs were taken from her first solo LP, A Girl Called Dusty.
The hectic mid-60s represented her prime. In 1965 alone she had hits with In the Middle Of Nowhere and Some Of Your Lovin', appeared in the Royal Variety Performance and the NME Poll Winners' Concert at Wembley (sharing the bill with the Beatles and the Rolling Stones), and hosted an ITV special devoted to performers from Berry Gordy's Tamla and Motown labels: Martha and the Vandellas, the Miracles, the Temptations, the Supremes and Stevie Wonder. These were artists whose work she loved best, and whom she had enthusiastically brought to the attention of the British audience. She was also perhaps the only non-American singer who could perform alongside them without fear of humiliation.
Little By Little, You Don't Have To Say You Love Me, Goin' Back, I Close My Eyes And Count To Ten and The Look Of Love (a ballad written by Bacharach and David as the theme to the James Bond spoof Casino Royale) were the hits that carried her from 1966 to 1968, the year in which she signed a contract with Atlantic Records in the US.
As a result of that new relationship she travelled to Tennessee, where producer Jerry Wexler, arranger Arif Mardin and engineer Tom Dowd (Atlantic's key music men) supervised the sessions for Dusty in Memphis. Generally viewed as the best of her career, the album was a carefully chosen and beautifully performed collection. Its big hit, The Son Of A Preacher Man, had originally been written for Aretha Franklin, whose father was a famous minister, but it became the defining performance of Springfield's career, the ultimate proof that she could take the material of black music and refashion it into something true both to its own essence and to hers. It was a hit on both sides of the Atlantic.
Sessions in Philadelphia with the producers Kenny Gamble and Leon Huff, then on the brink of success with the O'Jays, Billy Paul and others, resulted in another fine album, including a memorable version of A Brand New Me. These were the days when one of her aides de camp would hire an extra seat on a transatlantic flight to transport the rhinestone gowns for an American tour.
In 1972 she went to live in Los Angeles, a move which coincided with a swift and steep decline in her popularity. When the US-recorded albums See All Her Faces and Cameo made little impact, she began to settle into semi-obscurity which lasted until the late 1980s, despite several half-hearted comeback attempts (including one sponsored by the Hippodrome label, run by Peter Stringfellow, the nightclub impresario).
An approach in 1987 from Neil Tennant and Chris Lowe of the Pet Shop Boys restored her fortunes. Tennant and Lowe understood the mysterious glamour of her voice well enough to incorporate it into one of their own hit singles with great success, and Springfield even re-emerged to perform the song, What Have I Done To Deserve This, at the Albert Hall during the British music industry's annual awards ceremony. The partnership continued in 1988 when she sang Nothing Has Been Proved, the theme from Scandal, the feature film dealing with the affair between Christine Keeler and John Profumo. Another Tennant/ Lowe song, In Private, reached the top 20 the following year, although an album, called Reputation, only crept into the Top 40.
Thanks to Tennant and Lowe, the public had been reminded of her existence as something more than a ghost from the 1960s. Not long after this satisfying renaissance, however, she began to suffer from the effects of what was to become a fatal condition, and one of the most consistently affecting voices in pop music was finally silenced.
Richard Williams Penny Valentine writes: I once went to dinner with Dusty Springfield in a little house she was renting high in the Hollywoood Hills. She was not, said mutual friends, in 'good shape', and we all agreed that Hollywood was not the right place for her in the late 1970s when she was less successful.
So it was a surprise when I was met by an exuberant woman who threw open the door with a triumphant 'Taarraa!' and showed me into a front room where a garden table was decked out with Cinzano umbrella, plastic knives and forks, plates, cups and extravagant purple plastic flowers. I can't remember what we ate in this extraordinarily kitsch setting but I do remember we laughed a lot and that at least 12 rather mangy cats roamed the room throughout the meal - all rescued by the singer from the surrounding neighbourhood.
That was the thing about 'Madam' - as her loyal friend and unofficial manager Vicki Wickham and I called her - her unpredictability and a sense of humour that vied with a much more complex personality. It was a combination which inevitably threw people off balance and which meant that hardly anyone could say with any real honesty that they really knew her.
What do you remember about Dusty? A brilliant soul diva? A very blonde woman with too much hair and panda eyes who should never have worn short skirts on Ready Steady Go? Or do you remember the hand that would suddenly reach up mid-song and pluck the air to draw down the notes or turn sideways as though to ward off the grief of the lyrics?
Dusty was a singer who had a natural affinity with Scott Walker even though they emerged from very different musical traditions (his a European sensiblity, hers rooted in the black church: neither their natural heritage). They were, though, both signed to the same label and constantly fighting for their musical independence - something that, being a woman in the 1960s, Dusty never quite managed to pull off in the way Walker did (while he was a 'genius' she was classified as 'difficult' or 'temperamental' when she challenged anyone in the studio).
She also shared some personality traits with Elton John: they both put on 'Goons' voices to hide their shyness with people, they had the same kind of strangely asexual stage presence. I remember a night in California when Elton desperately tried to encourage her back into the recording studio and it was the first time I felt he really deeply cared what happened to anyone.
Dusty was a strong woman and a confused woman. She would be honest and forthright to a fault yet she never had the confidence to be seen without her make-up, even if that meant, as it inevitably did, that she would be two hours late for promotional appointments. Yet once she was in a studio with musicians she admired - as she was on the Dusty in Memphis sessions - she was always on time and ready to go.
For in the end it was always the music that counted. We had first met in the 1960s when she had just left the Springfields to go solo. I am certain the main reason we got on was because we were Tamla Motown fans and could sing all the words to Dancing In The Street - although, let me tell you, it wasn't exactly a competition. Because of course, rising above all the frustration about not being able to do things her way, about being bracketed as a British 'girl singer' (not something she ever complained about but something which I think stopped her being given the status she deserved early on) was that extraordinary and wonderful voice that had no right to be so easy with what was an 'adopted' musical form.
A symbol of her times, it would not be difficult to portray Dusty as a tragic figure mis-directed, self-destructive, struggling with Catholic guilt, lonely probably too. Yet she was also the woman who nerve-rackingly roller skated on to the stage at the Theatre Royal, Drury Lane; who giggled like a teenager; whose parties in the 1960s were notorious for the amount of custard pies that landed in people's faces.
Dusty commanded enormous loyalty from people who had been in her life over 30 years or more and yet she seemed to feel emotionally safest with animals. Last week she determinedly left the Royal Marsden hospital, soon after being awarded an OBE, so that she could go home to Henley and spend a final few days with her cat Norman .
An icon to gay, lesbian and straight audiences all over the world (her record Breakfast in Bed practically became a lesbian anthem) Dusty Springfield may have just been born too early.
Naive, trusting, distrustful, intelligent, she had grown up in the shadow of Marilyn Monroe. Two decades later the post-punk and feminist era might have served her better, perhaps psychologically securing her in a world where women had more chance of controlling their own music and defining their own sexuality.
Sours: https://www.theguardian.com/news/1999/mar/04/guardianobituaries
Just Dusty Documentary.
Dusty Springfield: Fist fights with her lesbian lover and multiple suicide attempts
Fist fights with her lesbian lover and multiple suicide attempts: The dark side of Dusty Springfield

By Karen Bartlett
Published: | Updated:
She was one of the greatest female singers Britain has ever produced, the voice of her generation – and a woman always ahead of her time, but raging paranoia about her looks and voice plagued the Sixties icon until her death
'There is a sadness there in my voice. I was born with it. Sort of melancholy. Comes with being Irish-Scottish. Melancholy and mad at the same time,' said Dusty Springfield
'If you want to kill yourself,' Dusty Springfield said, 'this is the way you do it.'

She emerged from the kitchen with a broken cup, slashed her wrist and then came after her lover Teda Bracci, cutting Teda's leg. Bracci responded by hitting her repeatedly around the head with a boot.
Dusty's relationship with Teda was volatile, based on mutual attraction and outbursts of temper, though they had recently 'married' – in November 1983 on a friend's California ranch.

Dusty had been drinking wine and taking valium when Teda returned to their apartment and the inevitable row ensued.

'She was a perfectionist. To see someone like that was quite an education,' said Kiki Dee
She had spent 11 years in Hollywood, struggling for much of that time with alcoholism and mental illness as her fortune and career ebbed away.

Her moods often swung wildly between harming herself and harming others.

That day, Dusty fled from the apartment clutching her mouth and was admitted to Cedars-Sinai hospital with her face swollen and blackened and her front teeth missing – a sight that reduced those who visited her to tears.
Her fight with Bracci that day had serious consequences. Borrowing some money, she hired a cheap plastic surgeon to repair her mouth. The result was that her face looked partially frozen, and she lost the characteristic, animated smile that had always seemed to light her up.
She finally sobered up, but her mental health problems persisted.

Just two years later she was admitted to a locked psychiatric ward at New York's Bellevue Hospital after one more in a long line of suicide attempts.
The image of Dusty, shuffling and confused, seemed a terrible epitaph to a fabulous, trailblazing career that lit up the Sixties.
Dusty Springfield was one of the greatest female singers Britain has ever produced, the voice of her generation – and a woman always ahead of her time.

Her precocious, strangely adult, slightly eerie voice was already in evidence on her first amateur recordings in the mid-Fifties, recorded when she was still petite, plain, auburn-haired Mary O'Brien, raised in an unhappy home in High Wycombe in the Forties  and Fifties and nicknamed 'Pudge' by her family.
'There is a sadness there in my voice,' Dusty once said.
'I was born with it. Sort of melancholy. Comes with being Irish-Scottish. Melancholy and mad at the same time.'
She quickly found fame, first with her brother Tom in folk-pop group The Springfields, who were one of the top groups in Britain in the early Sixties, before splitting as U.S.-influenced rock 'n' roll groups like The Beatles and the Rolling Stones flooded the charts. Immediately, Dusty launched herself as a platinum blonde solo star.

Dusty with her brother, Tom, and mother, Kay, at Bognor beach
Her classic debut single, I Only Want To Be With You, submerged Dusty's voice under the American-influenced, Phil Spector-style 'wall of sound' distortion she was eager to achieve.
For a few brief years in the mid-Sixties it seemed that music was at the centre of the universe, and that Dusty Springfield was at the centre of music.

With a genius for choosing the right material, she was relentlessly focused in the studio, recording one line at a time to ensure every last detail was exactly right.

She would push and push the session musicians to get the sound she wanted, and when one called her 'a bitch', Dusty shot back, with some bitterness, that there were a lot of men who had called her names behind her back, but were happy to live off the money they earned from her.
In 1966 – the year of You Don't Have To Say You Love Me and Goin' Back – Dusty had four hits in the UK, more than any other artist.

She revelled in wealth and glamour, holidaying in Hawaii and the Caribbean, often paying for her friends to go with her.
'She was one of the first female artists, at a very chauvinistic time, who knew what she wanted and went for it,' says her friend and fellow singer Kiki Dee.
'She was a perfectionist. To see someone like that was quite an education.'
At her peak, Dusty fronted four seasons of her own Dusty TV show, from 1968 to 1969, and guest-presented Ready Steady Go!, introducing Motown artists such as Stevie Wonder and The Supremes to a British audience.
Interviewing The Beatles, she asked John Lennon if the marks on his face were from being shot at when he was scrumping apples as a kid.

'No, they're scabs,' he replied.

Their clash of cheeky, seemingly working-class upstart versus polite middle-class established singer symbolised the spirit of the Sixties.
But Dusty also suffered dreadful insecurities. Her hairdresser John Adams remembers she would rip her wig off in the dressing room and cry, 'I look like Burt Lancaster,' her face twisted in anguish.

If her jokes about her appearance could sometimes sound amusing, her sense of self-disgust was real. She had her first nose job when still in her mid-20s.
Dusty quickly found fame, first with her brother Tom in folk-pop group The Springfields, who were one of the top groups in Britain in the early Sixties, before splitting and launching herself as a solo star
In addition, Dusty had long known she was attracted to girls. She'd experienced her first crush on one of the nuns at her convent school.
Later, she told her lover Sue Cameron she would watch, transfixed, while the girl across the road from her childhood home undressed in front of the window.

Like many other aspects of her true self, her sexuality had to be concealed at all costs.

'She was a very private person,' says Jean Westwood, one of Dusty's first backing singers.

'She was terrified if it came out it would ruin her career and her fans would leave, so she refused to talk about it.'
Dusty began her first serious relationship when she fell in love with American singer Norma Tanega, who soon moved into her west London house.

Dusty liked being dominated by the women she was with, Adams believes, and she was addicted to emotional upheaval.

'I can't tell you how many times I got that phone call at three in the morning. "Get over here, Cat's trying to kill me!" [Cat was Norma's pet name for Dusty]. Or "John, come quick, Norma's trying to kill me!"'
In public, a series of incidents at the height of her career suggested Dusty was becoming increasingly unpredictable. Driving her sports car late at night, Dusty knocked down 63-year-old Ida Metzger in Berkeley Square.

'I have no doubt that she was driving too fast,' the judge remarked after fining her £1,900.
'And I don't suppose her ability to keep a proper look-out was enhanced by wearing dark glasses.'

Dusty with Elton John, Lulu and Madeline Bell. She had agreed to record Don't Go Breaking My Heart with Elton, but somehow the offer was withdrawn and he went on to duet with Kiki Dee
An unrepentant Dusty said everyone talked about the damage she'd inflicted upon Ida, but no one mentioned the damage the tins from Ida's shopping had done to her car.
Less serious was the occasion in the revolving restaurant on top of London's Post Office Tower, when Dusty was receiving a Melody Maker award for top British singer and saw assistant manager Stanley Drake being rude to one of his waiters. Always on the side of the underdog, Dusty launched a cheese tart across the room.

She missed, but squashed another tart firmly in his palm when leaving.

Questioned later, Drake diplomatically replied, 'Miss Springfield's a charming lady,' but the press had a field day with another example of her eccentric habits.
Her sexuality stayed out of the papers, but Dusty was prone to flings behind the back of lover Norma.

In 1983 at her wedding to Teda Bracci on a friend's California ranch
Adams remembers smuggling a drenched Dusty through a hotel reception in Australia after a girl she 'had a thing with' had argued with her and thrown her into a fountain.

In Tennessee recording her masterpiece, 1968's Dusty In Memphis, Dusty had a torrid fling with a woman named Sandy, partying and drinking so hard she lost her voice.
One night Adams, who accompanied Dusty to Memphis to manage her blonde beehive, got a call from the hotel manager at 4am, complaining he had a TV in his swimming pool.
'One of them had picked up the television and thrown it at the other, then it had gone out [of the window], and down 14 floors into the pool,' he recalls.
Critics loved Dusty In Memphis; it demonstrated, in the words of producer Jerry Wexler, that Dusty was the 'incarnation of white soul', but in spite of its UK hit single, Son Of A Preacher Man, the album didn't sell.
With her career failing, Dusty moved to America in 1972, buying a house in LA's bohemian Laurel Canyon. But she soon became depressed, wrestling with her sexuality and increasingly dependent on drink and drugs.
In the summer of 1973, two friends flew over for a party thrown by Dusty's friend Elton John and, over two weeks, the household degenerated into drunken squalor.
One friend threw chicken bones from a takeaway into the swimming pool, and soon all manner of items and furniture got thrown in, too.

At the height of the debauchery, Dusty held a surreal poolside meeting with an agent who could hardly believe his eyes as he stared at the mass of debris.
Dusty and Elton had agreed to record a song he had written for her, but somehow the offer was withdrawn. Don't Go Breaking My Heart would be a UK and U.S. number one for weeks when it was released in June 1976 as a duet between Elton and Kiki Dee.
It wasn't Dusty's only own goal.

'She was offered Killing Me Softly before Roberta Flack,' says her LA girlfriend Sue Cameron.
'She'd threaten to harm herself. She said when she cut herself she knew she was alive, because she could feel it,' said Dusty's former lover Sue Cameron
Even worse, she turned down Nobody Does It Better, the theme to Bond film The Spy Who Loved Me.
After her mother died in 1974, Dusty slumped into a serious depression and made the first in a series of  suicide attempts.
Meanwhile, her royalty cheques were shrinking, and she sold her house and moved into a rented one in the Hollywood Hills.

'She would scream a lot,' says Cameron.
'She'd also threaten to harm herself. She said when she cut herself she knew she was alive, because she could feel it.'
Throughout those years, Dusty would suffer regular 'attacks', rocking back and forth with her arms wrapped around her knees, tears streaming down her face.

'She'd say, "Demons! Demons! They're coming to get me!" over and over again,' remembers Cameron.
Dusty's duet with the Pet Shop Boys became her second biggest hit ever
She admitted to friends that pill-taking and drinking had wiped most of her memories of recent years.
A succession of psychiatrists had also finally confirmed that she was struggling not only with alcoholism but also mental illness. 

Her relationship with Cameron ended when Dusty chased her with a knife.
'I will never know whether she intended to hurt me or not,' says Cameron.

'She was laughing at my terror as she came toward me, teasing me by thrusting the knife closer and closer as I backed up.
'In my heart I think she was playing a sick game that was almost out of her control. I ran out of there to save myself.'
After years in LA, her career, too, was in ruins.

Not long after the bloody end of her relationship with Bracci, a £100,000 record deal with nightclub owner Peter Stringfellow quickly descended into rows. Stringfellow accused Dusty of not working hard enough. Dusty said that she'd like to 'punch him on the nose'.
But Dusty was too great to languish in obscurity forever. In 1987, What Have I Done To Deserve This?, her duet with the Pet Shop Boys, became her second biggest hit ever.
Returning to England in 1989, she gradually rebuilt her career. But, as ever, triumph was tinged with tragedy.

In 1994 she found an indentation in her breast and was diagnosed with the cancer that would kill her five years later, at the age of 59.
In her final days, the nurses who came to look after her were young Australians – Dusty was disappointed that they didn't know who she was.

So her old friend Simon Bell brought a video of her Sixties BBC appearances into her sickroom, pushed it in to the VCR, and then simply observed as the nurses watched in amazement.
Dusty sat up in bed watching the nurses – and watching herself on the screen. So fabulous, so perfect, so young. And Bell saw that his friend was beaming with delight.

'Dusty: An Intimate Portrait of a Musical Legend' by Karen Bartlett is published by Robson Press, priced £20.
To order your copy at the special price of £16.99 with free p&p, please call the Mail/Event Book Shop on 0844 472 4157 or go to mailbookshop.co.uk
Share or comment on this article:
The comments below have not been moderated.
The views expressed in the contents above are those of our users and do not necessarily reflect the views of MailOnline.
We are no longer accepting comments on this article.
Sours: https://www.dailymail.co.uk/home/event/article-2662529/Dusty-Springfield-Fist-fights-lesbian-lover-multiple-suicide-attempts.html
Springfield wife dusty
In the 1960s, Britain was a world of psychedelia, mods, rockers, thigh-grazing miniskirts, street protest, and sexual liberation. London, in particular, had thrown off the gloom of post-Second World War austerity, and was ready to embrace a new beginning filled with color, optimism, and culture. And if anyone was ready to unravel societal norms, it was British musical legend and emergent queer icon Dusty Springfield. But, for a long time, Springfield had to wait for the world to catch up to her.
Born Mary Isabel Catherine Bernadette O'Brien to Irish immigrants in 1939, Springfield was a plain, albeit tomboyish child who earned the name 'Dusty' playing football with the boys on the street outside the family home in Ealing. Growing up, family life was fraught: her mother was an alcoholic with a tendency to throw food, while her abusive father repeatedly told young Springfield that she was stupid and ugly. Meanwhile, at her Catholic all-girls school, the nuns predicted that the shy girl was destined to become a librarian.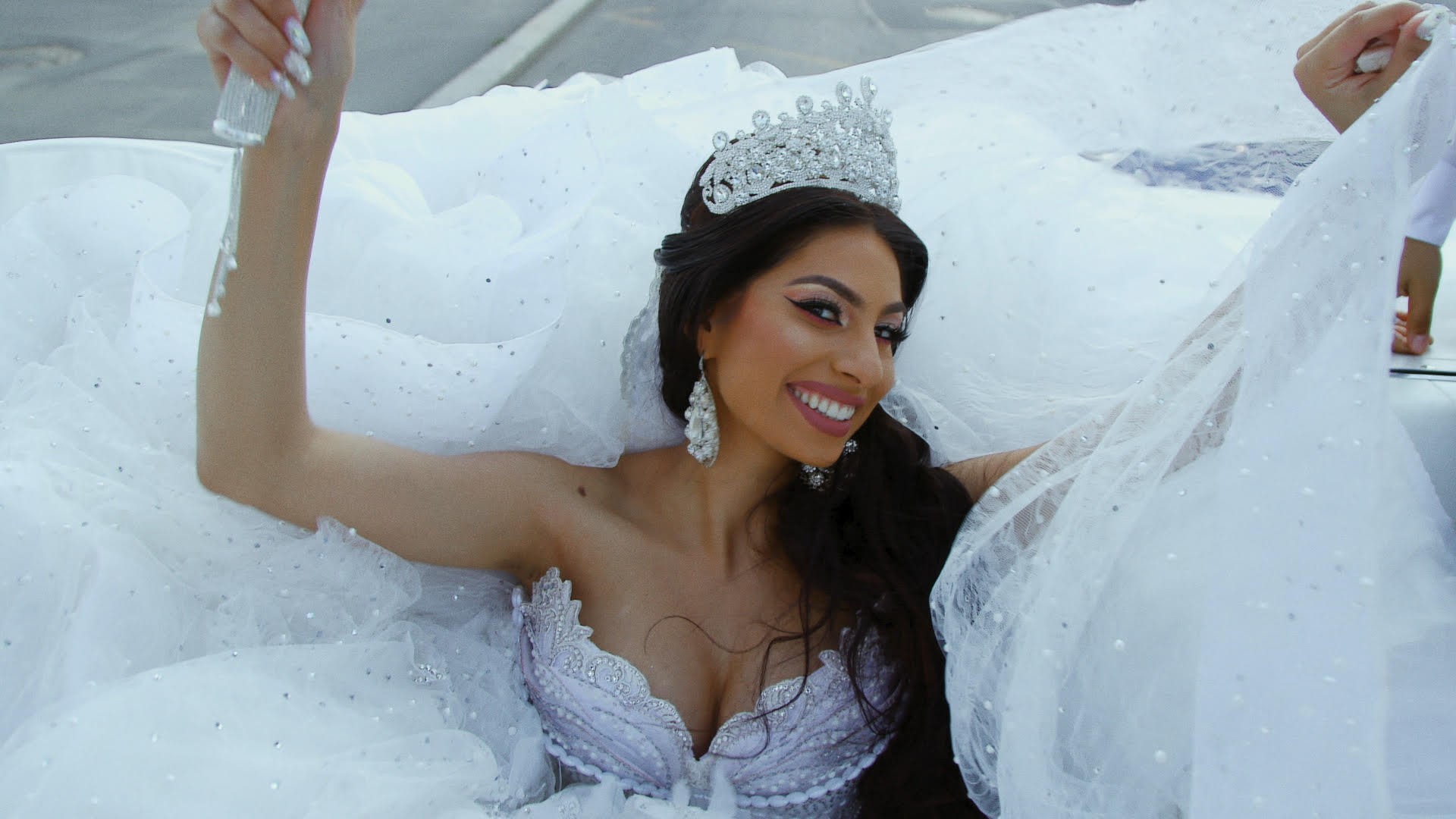 Though Springfield's childhood had been soundtracked by fuming rows, there was also a deep appreciation of music: classical, jazz, and, Springfield's favorite, American rhythm and blues. At a young age, Mary and her elder brother Dion began singing and making tape recordings in their parents' garage. By 16, though, Mary was determined to establish a new direction, swapping her glasses and auburn hair for high heels, vampish makeup, and startling peroxide blonde. She started performing at local clubs with her brother, and in 1958, after answering an advert in The Stage, she joined the all-girl singing trio the Lana Sisters.
Dusty Springfield in 1966. Via Wikimedia Commons.
Then, on a spring day in 1960, Mary, Dion, and a family friend named Tim field, teamed up to embark on a new musical venture. The Springfields, as they called themselves, produced a fresh, upbeat sound, and the siblings gave themselves new stage names to suit. With heavily blackened eyes, colorful frocks, and a platinum blonde beehive, Mary shed her suburban roots and adopted a glamorous new public persona: Dusty Springfield.
In 1962, The Springfields toured the United States. There, Springfield heard the Exciters' big hit "Tell Him" emanating from a music store, and was changed; she resolved to try her hand at pop. Other girl groups like the Ronettes, the Crystals, and the Chiffons provided inspiration in the way of their boundless vitality, simple sentiments, and finger-snapping melodies. "I was deeply influenced by Black singers from the early 1960s," said Springfield. "I liked everybody at Motown and most of the Stax artists. I really wanted to be Mavis Staples. What they shared in common was a kind of strength I didn't hear on English radio."
Dusty Springfield and The Echoes NME concert 1965, August 1965. Via Wikimedia Commons.
The next year, this new Springfield embarked on a solo career and soon released her debut album, A Girl Called Dusty, which, like her future work, was deeply indebted to Black American soul. From the start, she electrified the British pop scene. And by the mid-1960s, she was heralded as one of the best voices ever in British pop, while overseas, where Southern soul music was stirring America, she became a leading player alongside the Black female superstars of the era. One obituary of her, published by the Guardian, claimed she was "the only white woman singer worthy of being mentioned in the same breath as the great divas of 1960s soul music: Aretha Franklin, Gladys Knight, Dionne Warwick and Mary Wells."
Yet despite Springfield's cultural impact, there has been little exploration into the layers of her popular appeal. Even after her death in 1999, the legend of Dusty Springfield has remained perpetually fixated with her aesthetic, rather than the ways in which she, and the music she created, transcended traditional categorization.
The common denominator in most tributes written after Springfield's untimely passing is the mention of her "subversiveness." Many attribute it to her appearance; with her false lashes, flamboyant hand gestures, and oversized wigs, she came to symbolize the joyful, defiant energy of the Swinging Sixties. And as Juliana Smith writes in The Queer Sixties, "she pushed accepted notions of femininity to absurd extremes and thus, even if unwittingly, subverted the iconography of what it means to look like—and be—a "girl."
Dusty Springfield in 1968. Via Wikimedia Commons.
Though her sexuality was an open secret to the gay community, the fact that Springfield was a lesbian is not common knowledge today, thanks in part to the legacy of homophobia that left prominent queer figures in constant fear of being outed. Modern biographies seem only to bring her sexuality to the forefront when detailing the tragic self-destruction that defined her lost years in Los Angeles, where she moved to escape public scrutiny. There, she formed many long-term relationships with women, most notably American actress Teda Bracci, who she unofficially wed in 1983. "In England, she had the whole lesbian thing thrown at her in the papers," remembers Neil Tennant of The Pet Shop Boys. "She wasn't married. Did she or did she not have a boyfriend? Those days were tough."
For More Stories Like This, Sign Up for Our Newsletter
Yet, at a time when any suggestion of non-normative sexuality was considered career suicide, Springfield committed an act of bravery during a 1970 interview with Ray Connolly of the LondonEvening Standard. "A lot of people say that I'm bent, and I've heard it so many times that I've almost learned to accept it," she told him. "I know I'm perfectly capable of being swayed by a girl as by a boy. More and more, people feel that way and I don't see why I shouldn't."
Springfield's honesty came at a cost: throughout the Seventies, her popularity waned, and she didn't have another hit single for over fifteen years. By the 70s, Springfield's stardom was largely over, and over the course of the next decade and a half, she faded into obscurity in LA. When she returned to London in the early 1990s after the success of a collaboration with The Pet Shop Boys on "What Have I Done To Deserve This?," Springfield was prepared for a renaissance; but a recurrence of breast cancer in 1998 stopped her in her tracks. To the end, though, Springfield remained unapologetic in the way she underlined her identity, refusing to conform to the music industry's expectations of how a great diva should behave. "It's a long time since being a star was the most important thing to me" she said at the time. "I don't need to be adored, to hear that applause. If I never heard it again, I would still be fine."
Tagged:CultureMusicFeminismer&bDusty Springfieldthe springfieldsAmerican bluesBroadly Culture
ORIGINAL REPORTING ON EVERYTHING THAT MATTERS IN YOUR INBOX.
By signing up to the VICE newsletter you agree to receive electronic communications from VICE that may sometimes include advertisements or sponsored content.
Sours: https://www.vice.com/en/article/j577kp/dusty-springfield-lgbtq-lesbian-biography
The Life and Sad Ending of Dusty Springfield
Hailed as Britain's "best ever pop singer" by Rolling Stone, the English-born Dusty Springfield charted several 1960s hits, including "Son of a Preacher Man."
Who Was Dusty Springfield?
Dusty Springfield made her way into the heart of 1960s swinging London with the British trio The Springfields. Her solo hits include "You Don't Have to Say You Love Me" (1966) and "Son of a Preacher Man" (1969). After a bout with drugs and alcohol, she saw her career resurrected with the 1987 Pet Shop Boys song "What Have I Done to Deserve This?" and the soundtrack to the 1988 film Scandal.
Early Years
A British singer whose style and husky voice emulated the Motown sounds she adored, Dusty Springfield was born Mary Isabel Catherine Bernadette O'Brien on April 16, 1939, in London, England.
Her love of music came early. At a young age, she teamed up with her older brother Dion, singing with him in their parents' garage. They liked to record their collaboration and by the late 1950s had started performing together in front of live audiences.
In the early 1960s, after briefly joining a cabaret act called the Lana Sisters, Mary reunited with her brother to form a new group, The Springfields. Dion had started working with another vocalist, Tim Field, and inspired by his last name, the trio took on the name, The Springfields. In addition, the siblings adopted stage names for themselves. Mary came to be known as Dusty Springfield, and her brother as Tom Springfield.
The group's style, folksy with the kind of poppy sound that would later drive Beatlemania, hit at just the right time. The Springfields recorded several Top Five British hits, such as "Island of Dreams" (1962) and "Say I Won't Be There" (1963). They even enjoyed some American notice—something rare for British groups at that point—with the 1962 release of "Silver Threads and Golden Needles," which reached No. 20 on the U.S. charts.
Solo Career
In late 1963, The Springfields disbanded, allowing Springfield to launch a successful solo career. Over the next half-decade, Springfield was a fixture on the pop charts. The run of success began just months after The Springfields ended, with the January 1964 hit "I Only Want to Be With You," which reached No. 4 in the U.K. and No. 12 in the U.S.
Between 1965 and 1968 Springfield churned out a number of hits, including "Some of Your Lovin'," "Little by Little," and the highly successful "You Don't Have To Say You Love Me."
The pinnacle of her success came in 1968 with her album Dusty in Memphis, on which the singer, who'd long adored singers like Mavis Staples and Aretha Franklin, worked with legendary music producer Jerry Wexler, the man behind albums by Franklin and Ray Charles.
"I was deeply influenced by Black singers from the early 1960s," she once said. "I liked everybody at Motown and most of the Stax artists. I really wanted to be Mavis Staples. What they shared in common was a kind of strength I didn't hear on English radio."
Dusty in Memphis was a tremendous success. Anchored by one of Springfield's biggest hits, "Son of a Preacher Man," it climbed to No. 10 on the U.S. charts. In 1994 that song received a second round of popularity when it became one of the featured songs in the Quentin Tarantino film Pulp Fiction.
Troubled Years
Springfield's career following Dusty in Memphis proved inconsistent. Long fascinated by the United States and a bit of a Civil War geek, she moved to America in 1970. But her life only took on more struggles in her new home. Beset by drug issues and other personal problems, Springfield failed to capture the run of stardom she'd once enjoyed.
She did continue to record, and there were some isolated moments of success. In 1987 a whole new generation of music fans got to know her when she teamed up with the Pet Shop Boys for the single "What Have I Done to Deserve This?" Two years later, she again earned some radio airplay with the song "Nothing Has Been Prove" for the movie Scandal.
Final Years and Death
Springfield, who returned to England in the early 1990s, released her final studio album, A Very Fine Love, in 1995. That same year, she was diagnosed with cancer. From there on out, health problems were a constant in her life.
Still, her final years introduced a renewed interest in her work and career. In 1997, Mercury Records issued a 3-CD set, The Dusty Springfield Anthology Collection. Two years later, Rhino Records released a special edition of Dusty in Memphis.
In 1999 Springfield was inducted into the Rock and Roll Hall of Fame. She passed away the following year from cancer, on March 2, 1999.
Sours: https://www.biography.com
Now discussing:
Dusty Springfield
English singer and record producer
Musical artist
Mary Isobel Catherine Bernadette O'BrienOBE[1] (16 April 1939 – 2 March 1999), known professionally as Dusty Springfield, was an English singer and record producer whose career spanned over five decades. With her distinctive mezzo-soprano sound, she was a significant singer of blue-eyed soul, pop and dramatic ballads, with French chanson, country and jazz also in her repertoire. During her 1960s peak she ranked among the most successful British female performers on both sides of the Atlantic and her image – marked by a peroxide blondebouffant/beehive hairstyle, heavy makeup (thick black eyeliner and eye shadow) and evening gowns, as well as stylised, gestural performances – made her an icon of the Swinging Sixties.[2] A fixture of British television, she presented many episodes of the hip 1963–66 British TV music series Ready Steady Go! and, between 1966 and 69, hosted her own series on both the BBC and ITV. In 1966 Springfield topped a number of popularity polls, including Melody Maker's Best International Vocalist,[3] and was the first UK singer to top the New Musical Express readers' poll for Female Singer. She is a member of both the Rock & Roll Hall of Fame and the UK Music Hall of Fame. International polls have cited Springfield as one of the finest female popular singers of all time.
Born in West Hampstead in London into a family that enjoyed music, Springfield learned to sing at home. In 1958 she joined her first professional group, The Lana Sisters, and two years later, with her brother Tom Springfield and Tim Feild, formed the folk-pop vocal trio The Springfields. Two of their five 1961–63 Top 40 UK hits – "Island of Dreams" and "Say I Won't Be There" – reached no. 5 in the charts, both in the spring of 1963. Their cover of "Silver Threads and Golden Needles" peaked at no. 20 in the US in September 1962.
Springfield's solo career began in late 1963 with the upbeat pop record "I Only Want to Be with You" — a huge UK no. 4 hit, and the first of her six transatlantic Top 40 hits in the 1960s, along with "Stay Awhile" (1964), "All I See Is You" (1966), "I'll Try Anything" (1967) and the two releases now considered her signature songs: "You Don't Have to Say You Love Me" (1966 UK no. 1/US no. 4) and "Son of a Preacher Man" (1968/69 UK no. 9/US no. 10). The latter features on the 1968 pop and soul album Dusty in Memphis, one of Springfield's defining works. In March 2020 the US Library of Congress added it to the National Recording Registry, which preserves audio recordings considered to be "culturally, historically or aesthetically significant".
She hit big in her native Britain with several career-defining singles which in America either failed to chart or were not released: "I Just Don't Know What to Do with Myself" (1964), "In the Middle of Nowhere" and "Some of Your Lovin'" (both 1965), "Little by Little" and "Goin' Back" (both 1966), and "I Close My Eyes and Count to Ten" (1968). Plus the 1964 Top Ten "Losing You" (US no. 91), co-written by her brother Tom, and the 1965 Top 40 hit "You're Hurtin' Kinda Love".
Conversely, she charted in the US (but not in the UK) with "Wishin' and Hopin' " (1964) and "The Look of Love" (1967) – two of her several acclaimed covers of songs by Burt Bacharach and Hal David — and the two 1969 hits "The Windmills of Your Mind" and "A Brand New Me". Plus "All Cried Out" (1964) and "What's It Gonna Be?" (1967), both of which peaked just outside the Top 40.
Notable interpretations of songs associated primarily with other artists (but which have appeared on Springfield EPs and compilations) include "Twenty Four Hours from Tulsa", "You Don't Own Me", "La Bamba", "If You Go Away", "Piece of My Heart" (released as "Take Another Little Piece of My Heart"), "I Think It's Gonna Rain Today", "Spooky", "How Can I Be Sure" (1970 UK no. 36) and "Yesterday When I Was Young".
Between 1971 and 1986 – a period marked by just five album releases – Springfield failed to register with a hit (aside from a minor 1979 UK chart appearance), but her 1987 collaboration with UK synthpop duo the Pet Shop Boys, "What Have I Done to Deserve This?", took her back to the top of the charts, reaching no. 2 on both the UK singles chart and Billboard's Hot 100. The collaboration also yielded two 1989 UK Top 20 hits: "Nothing Has Been Proved" and "In Private". In 1990 Springfield charted with "Reputation" – the last of 25 Top 40 UK hits in which she features.
Early life[edit]
Springfield was born Mary Isabel Catherine Bernadette O'Brien on 16 April 1939 in West Hampstead,[4] the second child of Gerard Anthony "OB" O'Brien (1904–1979) and Catherine Anne "Kay" O'Brien (née Ryle; 1900–1974), both of Irish descent.[5] Springfield's elder brother, Dionysius P. A. O'Brien (born 2 July 1934), was later known as Tom Springfield.[6] Her father, who had been raised in British India, worked as a tax accountant and consultant.[7] Her mother came from an Irish family originally from Tralee, County Kerry, that included a number of journalists.[8]
Springfield was brought up in High Wycombe, Buckinghamshire until the early 1950s, and later lived in Ealing in west London.[7] She attended St Anne's Convent School, Northfields, a traditional all-girl school. The comfortable middle-class upbringing was disturbed by dysfunctional tendencies in the family; her father's perfectionism and her mother's frustrations sometimes resulted in food-throwing incidents.[9] Springfield and her brother were both prone to food-throwing as adults.[7] She was given the nickname "Dusty" for playing football with boys in the street and was described as a tomboy.[10]
Springfield was raised in a music-loving family. Her father tapped out rhythms on the back of her hand and encouraged her to guess the musical piece.[11] She listened to a wide range of music, including George Gershwin, Rodgers and Hart, Rodgers and Hammerstein, Cole Porter, Count Basie, Duke Ellington, and Glenn Miller.[11][12][13] A fan of American jazz and the vocalists Peggy Lee and Jo Stafford, she wished to sound like them. At age 12, she recorded herself performing the Irving Berlin song "When the Midnight Choo-Choo Leaves for Alabam'" at a record shop in Ealing.[11][12][13]
Career[edit]
1958–1963: Career beginnings[edit]
Main articles: The Lana Sisters and The Springfields
After leaving school, Springfield sang with Tom in local folk clubs.[14] In 1957 the pair worked together at holiday camps.[14] The next year Springfield responded to an advertisement in The Stage to join The Lana Sisters, an "established sister act", with Iris 'Riss' Long (aka Riss Lana, Riss Chantelle) and Lynne Abrams (not actually sisters).[15] She changed her name to Shan and "cut her hair, lost the glasses, experimented with makeup, fashion" to become one of the 'sisters'.[16] As a member of the pop vocal trio, Springfield developed skills in harmonising and microphone technique and recorded, performed on TV, and played at live shows in the United Kingdom and at United States Air Force bases in continental Europe.[13][15]
In 1960 Springfield left the Lana Sisters and formed a folk-pop trio, The Springfields, with Tom and Reshad Feild (both ex-The Kensington Squares), the latter of whom Mike Hurst replaced in 1962. The trio chose their name while rehearsing in a field in Somerset in the springtime and took the stage names Dusty, Tom, and Tim Springfield.[17] Intending to make an authentic US album, the group travelled to Nashville, Tennessee, to record Folk Songs from the Hills. The music Springfield heard during this visit – but particularly the Exciters' "Tell Him", while in New York City – influenced her shift from folk and country towards pop rooted in rhythm and blues.[17] The band was voted Top British Vocal Group in the New Musical Express poll in 1961 and 1962,[18] though their two biggest hits came in 1963: "Island of Dreams" and "Say I Won't Be There" , both peaking at five, and within five weeks of each other. The group appeared on the hip ITV music series Ready Steady Go!, which Springfield often presented in the earlier days of its run.[19]
Springfield left the band after their final concert in October 1963.[17] Following the break-up of the Springfields, Tom continued songwriting and producing for other artists, notably Australian folk-pop group The Seekers, producing, writing and/or co-writing their four defining mid-1960s hits "I'll Never Find Another You", A World of Our Own", "The Carnival is Over" and "Georgy Girl". He also wrote additional songs for Springfield – most famously her 1964 UK hit "Losing You", with Clive Westlake – and released his own solo material.[20]
1963–1966: Early solo career[edit]
Dusty released her first solo single, "I Only Want to Be with You", co-written and arranged by Ivor Raymonde, in November 1963.[21][22] The record was produced by Johnny Franz in a manner similar to Phil Spector's "Wall of Sound",[23] and included rhythm-and-blues features such as horn sections, backing singers and double-tracked vocals, along with strings, recalling Springfield's influences such as the Exciters and the Shirelles.[24] In January 1964 the single peaked at no. 4 in the UK charts during a then-lengthy 18-week run.[25] In December 1963 New York disc jockey "Dandy" Dan Daniel of WMCA nominated the single as a "Sure Shot" pick of records not yet charted, preceding Beatlemania. The single debuted on Billboard's Hot 100 in the chart dated 25 January 1964, a week after the debut of the Beatles' first hit "I Want to Hold Your Hand" and in the same week as the debut of "She Loves You", positioning Springfield at the forefront of the British Invasion. "I Only Want to Be with You" peaked at no. 12 during its ten-week chart run,[26][27] and ranked 48 in the year-end Top 100 of New York radio station WABC.[28] The BBC's 1964–2006 weekly chart-based music programme Top of the Pops debuted on 1 January 1964, with "I Only Want to Be with You" as the show's kick-off record.[29] The single was certified gold in the UK,[30] and its B-side, "Once Upon a Time", was written by Springfield.[31][29]
Springfield's debut solo album A Girl Called Dusty – featuring mostly covers of her favourite songs – was released on 17 April 1964 in the UK (but not in America).[32] Tracks included "Mama Said", "When the Lovelight Starts Shining Through His Eyes", "You Don't Own Me" and "Twenty Four Hours from Tulsa".[29] In May 1964 the album reached no. 6 in the UK – one of only two of her Top Ten non-hits albums.[25] Following "I Only Want to Be with You", Springfield charted with five more singles in 1964, with just "Stay Awhile" registering as a transatlantic success (UK no. 13/US no. 38). Its B-side, "Somethin' Special", was written by Springfield, later described as "a first-rate Springfield original" by AllMusic's Richie Unterberger.[33][34] Springfield was quoted as saying "I don't really see myself as a songwriter. I don't really like writing ... I just don't get any good ideas and the ones I do get are pinched from other records. The only reason I write is for the money – oh mercenary creature!"[35] The highest-charting of Springfield's 1964 releases were both Burt Bacharach-Hal David songs: "Wishin' and Hopin'" – a US no. 6 hit which featured on A Girl Called Dusty – and "I Just Don't Know What to Do with Myself",[29] which in July peaked at no. 3 on the UK singles chart (behind the Beatles' "A Hard Day's Night and the Rolling Stones' "It's All Over Now").[25] The dramatic and emotive "I Just Don't Know What to Do with Myself" set the standard for much of her later material.[29] In the autumn of 1964 Springfield peaked at no. 41 in the States with "All Cried Out", but in her native Britain she hit big with "Losing You", which reached no. 9 in December – the same month in which the singer's tour of South Africa, with her group The Echoes, was terminated following a controversial performance before an integrated audience at a theatre near Cape Town, in defiance of the government's segregation policy. Springfield was deported.[29][36] Her contract specifically excluded segregated performances, making her one of the first British artists to do so.[37] In the same year she was voted the year's top British Female Singer in the New Musical Express readers' poll, ahead of Lulu, Sandie Shaw, and Cilla Black.[32] Springfield received the award again for the next three years.[29]
In 1965 Springfield reached the UK Top 40 with three hit singles: "Your Hurtin' Kinda Love" (no. 37), "In the Middle of Nowhere" (no. 8) and the Gerry Goffin/Carole King-penned "Some of Your Lovin' " (no. 8),[25] though none was included on her next UK album recorded with The Echoes, Ev'rything's Coming Up Dusty. Released in October 1965, the LP featured songs by Leslie Bricusse, Anthony Newley, Rod Argent and Randy Newman, and a cover of the traditional Mexican song "La Bamba".[38] In November 1965 the album peaked at no. 6 on the UK chart.[25] Springfield's one appearance on Billboard's Hot 100 in 1965 was "Losing You", which stalled at 91.
From 28 to 30 January 1965 Springfield took part in the Italian Song Festival in San Remo, reaching a semi-final with "Tu che ne sai?" (English: "What Do You Know?") while failing to qualify for the final.[39] During the competition she heard the song "Io Che Non Vivo (Senza Te)", performed by one of its composers, Pino Donaggio, and separately by US country music singer Jody Miller.[40] An English-language version, "You Don't Have to Say You Love Me", would feature lyrics newly written by Springfield's friend (and future manager) Vicki Wickham and another future manager, Simon Napier-Bell.[40][41] Springfield's dramatic recording of the ballad was released in March 1966 and reached number one in the UK in its fifth week on the singles chart.[25][41] Success followed in the US,[26] where in July it reached no. 4 on Billboard's Hot 100, ranking 21 for the year.[42] Springfield called it "good old schmaltz",[41] and it became her signature song. In 1967 Springfield was nominated for the Best Contemporary (R&R) Solo Vocal Performance – Male or Female award at the 9th Annual Grammy Awards, losing to Paul McCartney for "Eleanor Rigby". In 1999 "You Don't Have to Say You Love Me" featured in an all-time Top 100 of songs as voted for by listeners of BBC Radio 2.
There, standing on the staircase at Philips studio, singing into the stairwell, Dusty gave her greatest ever performance – perfection from first breath to last, as great as anything by Aretha Franklin or Sinatra or Pavarotti. Great singers can take mundane lyrics and fill them with their own meaning. This can help a listener's own ill-defined feelings come clearly into focus. Vicki [Wickham] and I had thought our lyric was about avoiding emotional commitment. Dusty stood it on its head and made it a passionate lament of loneliness and love.

— Simon Napier-Bell, "Flashback: Dusty Springfield", The Observer (19 October 2003).[43]
In 1966 Springfield scored with three other UK hits, all varying in style: the snappy "Little By Little" (no. 17), a cover of Gerry Goffin and Carole King's poignant and reflective "Goin' Back" (no. 10), and the sweeping dramatic ballad "All I See Is You" (no. 9), co-written by Ben Weisman and Clive Westlake. The latter peaked at no. 20 in the States.[25] In August and September 1966 she hosted Dusty, a six-part BBC TV music/talk show series.[44] A compilation of her singles, Golden Hits, released in November 1966, peaked at no. 2 in the UK (behind the soundtrack to The Sound of Music).[25] From the mid-1960s onward Springfield used the pseudonym "Gladys Thong" when recording backing vocals for other artists including Madeline Bell, Kiki Dee, Anne Murray and Elton John.[35][45] Bell was a regular backing singer on early Springfield albums, and the pair, together with Lesley Duncan, co-wrote "I'm Gonna Leave You" ,[46] the B-side of "Goin' Back".
During this period Dusty Springfield was also known for her love of Motown. She introduced the Motown sound to a wider UK audience, both with her covers of Motown songs and by facilitating the first UK TV appearance for the Temptations, the Supremes, the Miracles and Stevie Wonder in a special edition of the 1963–66 British TV music series Ready Steady Go!, produced by Vicki Wickham.[47]The Sound of Motown was broadcast by Associated-Rediffusion/ITV on 28 April 1965, with Springfield opening each half accompanied by Martha and the Vandellas and Motown's in-house band, the Funk Brothers.[47][48] The associated touring Tamla-Motown Revue – featuring the Supremes, the Miracles and Stevie Wonder – had started in London in March and was, according to the Supremes' Mary Wilson, a flop: "It's always ... disheartening when you go out there and you see the house is half-full ... but once you're on stage ... You perform as well for five as you do for 500."[49] Wickham, a fan of the Motown artists, booked them for the Ready Steady Go! special and enlisted Springfield to host it.[49]
1967–68: Late 1960s[edit]
Plaque, 38–40 Aubrey Walk, London
As with Springfield's chart success in the previous three years, there was minimal agreement in 1967 and 1968 between UK and US releases. The closest Springfield got to a transatlantic hit during this period was the spirited "I'll Try Anything", which charted in the spring of 1967 (UK no. 13/US no. 40). The follow-up single, "Give Me Time" – the singer's last traditional-sounding sweeping ballad – peaked outside the UK Top 20 (no. 24) and stalled at 76 in the States. However, the single's B-side – the smokey-sultry Bacharach-David song "The Look of Love", recorded for the James Bond parody film Casino Royale – emerged as one of Springfield's five defining US 1960s hits.[50][52] For "one of the slowest-tempo hits" of the sixties, Bacharach created the "sultry" feel by the use of "minor-seventh and major-seventh chord changes", while Hal David's lyrics "epitomized longing and, yes, lust."[50] The song was recorded in two versions at the Philips Studios in London. The soundtrack version was released on 29 January 1967. The single version charted briefly in July, then re-entered Billboard's Hot 100 in early September, peaking at no. 22. However, it reached the Top Ten in several markets across the US, reaching number one in San Francisco (KFRC and KYA) and San Jose (KLIV) and no. 2 in Boston (WBZ), among other cities.[53] "The Look of Love" received an Academy Award nomination for Best Song.[51]
In August and September 1967 Springfield headlined the second season of her BBC TV series Dusty (aka The Dusty Springfield Show), in which she welcomed guests and performed songs, among them a rendition of "Get Ready" and her then-recent hit "I'll Try Anything".[25][44] The series attracted a healthy audience but was seen as not keeping up with changes in pop music.[32] Springfield's next LP Where Am I Going? (October 1967) – her first album of new material since 1965 – experimented with various styles including a "jazzy", orchestrated version of "Sunny" and an acclaimed cover of Jacques Brel's "Ne me quitte pas" ("If You Go Away").[54] Though critically appreciated, the album peaked at 40 in the UK and failed to chart in the US.[32][54] In November 1968, a similar fate befell Dusty... Definitely,[32][55] which was not issued in the US, though it reached no. 30 in the UK during a six-week chart run.[25] Material ranged from the rolling "Ain't No Sun Since You've Been Gone" to the achingly emotive cover of Randy Newman's "I Think It's Gonna Rain Today".[32][55] Also in 1968, Springfield scored with one of her biggest UK hits of the decade: the dramatic "I Close My Eyes and Count to Ten",[25] written by Clive Westlake.[56] The single peaked at no. 4 in August 1968. Its flip side, "No Stranger Am I", was co-written by American singer-songwriter Norma Tanega – known for her transatlantic 1966 Top 30 folk-pop hit "Walkin' My Cat Named Dog"[57] – and Norma Kutzer.[29][58] By late 1966 Springfield was in a domestic "relationship" with Tanega.[59] Springfield's 1968 TV series It Must Be Dusty was broadcast on ITV in May and June; episode six featured a duet performance of "Mockingbird" with singer-guitarist Jimi Hendrix, fronting his band the Experience.[44]
1968–69: Dusty in Memphis[edit]
Main article: Dusty in Memphis
By the late 1960s Carole King – who with Gerry Goffin co-wrote "Some of Your Lovin'", "Goin' Back" and four songs on the Dusty in Memphis album – had embarked on a solo singing career. At the same time, Springfield's relationship with the high-charting Bacharach-David partnership was floundering. Her status in the music industry was further complicated by a "progressive" music revolution which dictated an uncomfortable dichotomy: underground/"fashionable" vs. pop/"unfashionable".[32] Her performing career was limited to the UK touring circuit of working men's clubs, hotels and cabarets.[32] Hoping to reinvigorate her career and boost her credibility, she signed with Atlantic Records,[32] the label of her idol Aretha Franklin. (She signed with the label only in the United States; in her native United Kingdom she remained under contract with Philips.)
The Memphis sessions at the American Sound Studio were produced by Jerry Wexler, Tom Dowd and Arif Mardin;[60] with the back-up vocal band Sweet Inspirations; and the instrumental band Memphis Boys,[61] led by guitarist Reggie Young and bass guitarist Tommy Cogbill.[60] The producers recognised that Springfield's natural soul voice should be placed at the forefront, rather than competing with full string arrangements. At first she felt anxious when compared with the soul greats who had recorded in the same studios.[62] She had never worked with just a rhythm track, and it was her first time with outside producers; many of her previous recordings had been self-produced, while not being credited.[63] Wexler felt Springfield had a "gigantic inferiority complex", and due to her pursuit of perfection, her vocals were re-recorded later, in New York.[29][64]
In November 1968, during the Memphis sessions, Springfield suggested to Wexler (one of the heads of Atlantic Records) that he should sign the newly formed UK band Led Zeppelin. She knew their bass guitarist, John Paul Jones, from his session work on her earlier albums.[65] Without ever having seen them and partly on her advice,[65] Wexler signed Led Zeppelin to a $200,000 deal with Atlantic – the biggest such contract for a new band until then.[65][66]
The album Dusty in Memphis received excellent reviews on its initial releases both in the UK and US.[67]Greil Marcus of Rolling Stone magazine wrote: "most of the songs ... have a great deal of depth while presenting extremely direct and simple statements about love ... Dusty sings around her material, creating music that's evocative rather than overwhelming ... Dusty is not searching – she just shows up, and she, and we, are better for it".[68]
Commercial and chart success did not follow.[67] The album failed to chart in the UK, and in April 1969 it stalled at no. 99 on Billboard's Top LP's chart,[25][26] with sales of 100,000 copies.[17][69] However, by 2001 the album had received the Grammy Hall of Fame award and was listed among the greatest albums of all time by US music magazine Rolling Stone[64] and in polls conducted by VH1, New Musical Express and UK TV network Channel 4.[70]
In November 1968 the album's lead single, "Son of a Preacher Man", was issued. It was written by John Hurley and Ronnie Wilkins.[71] Credited as "Son-of-a Preacher Man" on UK, US and other releases, it became an international hit, reaching no. 9 in the UK singles chart and no. 10 on Billboard's Hot 100 in January 1969. In continental Europe the single reached the Top Ten in the Austrian, Dutch and Swiss charts.[72] In 1970 Springfield was nominated for the Best Contemporary Vocal Performance, Female award at the 24th Annual Grammy Awards, losing to "Is That All There Is?" by Peggy Lee, whom Springfield often cited as an influence.[73][74] In 1987 Rolling Stone magazine placed the single at no. 77 in its critics' list The 100 Best Singles of the Last 25 Years. In 2002 the record ranked 43 in the 100 Greatest Singles of All Time, as voted for by New Musical Express critics. In 2004 Rolling Stone ranked it 240 in its list of The 500 Greatest Songs of All Time.[75] "Son of a Preacher Man" found a new audience when it was included on the soundtrack of Quentin Tarantino's 1994 film Pulp Fiction. The soundtrack reached no. 21 on Billboard's Billboard 200 album chart and at the time went platinum (100,000 units) in Canada alone.[76] It is thought that "Son of a Preacher Man" contributed to the sales of the soundtrack album, which sold more than 2 million copies in the US.[77][78]
During September and October 1969, Springfield hosted her third and final BBC musical variety series (her fourth variety series overall), Decidedly Dusty (co-hosted by Valentine Dyall).[44] All eight episodes were later wiped from the BBC archives, and to date the only surviving footage consists of domestic audio recordings.
Until her 1987 comeback with the Pet Shop Boys, 1969 marked the last year in which Springfield achieved any notable singles chart presence. In Britain, following "Son of a Preacher Man", she charted with only "Am I the Same Girl" (no. 43), while on the US Hot 100 she charted with the double A-side "Don't Forget About Me" (no. 64)/"Breakfast in Bed" (no. 91), a cover of "The Windmills of Your Mind" (no. 31), "Willie & Laura Mae Jones" (no. 78) and A Brand New Me (no. 69).
1970–1995: Later years[edit]
By the start of the 1970s Dusty Springfield was a major star, though her record sales were declining. Her partner, Norma Tanega, had returned to the US after their relationship had become stressful,[79] and Springfield was spending more time in the US herself.[80] In January 1970 her second and final album on Atlantic Records, A Brand New Me (re-titled as From Dusty... With Love in the UK), was released; it featured tracks written and produced by Gamble and Huff.[81] The album and related singles only sold moderately,[82] and Springfield was unhappy with both her management and record company.[83] She sang backing vocals with her friend Madeline Bell on two tracks on Elton John's 1971 hit album Tumbleweed Connection. She recorded some songs with producer Jeff Barry in early 1971, which were intended for an album to be released by Atlantic Records.[84] However, her new manager Alan Bernard negotiated her out of the Atlantic contract; some of the tracks were used on the UK-only album See All Her Faces (November 1972) and the 1999 release Dusty in Memphis-Deluxe Edition.[83] Springfield signed a contract with ABC Dunhill Records in 1972, and Cameo was issued in February 1973 to respectable reviews, though poor sales.[85] In 1973, Springfield recorded the theme song for the TV series The Six Million Dollar Man, which was used for two of its film-length episodes: "Wine, Women & War" and "The Solid Gold Kidnapping".[86] Her second ABC Dunhill album was given the working title Elements and was then scheduled for release in late 1974 as Longing. However, the recording sessions were abandoned, although part of the material, including tentative and incomplete vocals, was issued on the 2001 posthumous compilation Beautiful Soul. By 1974 Springfield had put her solo musical career on hold to live as a recluse in the US and avoid scrutiny by UK tabloids. In the 1960s and early 1970s gay or bisexual performers "knew that being 'out' would lead to prurient media attention, loss of record contracts ... the tabloids became obsessively interested in the contents of celebrity closets".[29][87] In the mid-1970s she sang background vocals on Elton John's album Caribou (June 1974), including his single "The Bitch Is Back"; and on Anne Murray's album Together (November 1975).[88]
In the late 1970s Springfield released two albums on United Artists Records. The first was 1978's It Begins Again, produced by Roy Thomas Baker. The album peaked in the UK top 50 and was well received by critics.[25] Her 1979 album, Living Without Your Love, did not reach the top 50.[25][88] In early 1979, Springfield played club dates in New York City.[25][88] In London, she recorded two singles with David Mackay for her UK label, Mercury Records (formerly Philips Records). The first was the disco-influenced "Baby Blue", co-written by Trevor Horn and Geoff Downes, which reached no. 61 in the UK.[25] The second, "Your Love Still Brings Me to My Knees", released in January 1980, was Springfield's final single for Mercury Records; she had been with them for nearly 20 years. On 3 December 1979, she performed a charity concert for a full house at the Royal Albert Hall, in the presence of Princess Margaret. In 1980 Springfield sang "Bits and Pieces", the theme song from the movie The Stunt Man. She signed a US deal with 20th Century Records, which resulted in the single "It Goes Like It Goes", a cover of the Oscar-winning song from the film Norma Rae. Springfield was uncharacteristically proud of her 1982 album White Heat, which was influenced by new wave music.[29] She tried to revive her career in 1985 by returning to the UK and signing to Peter Stringfellow's Hippodrome Records label. This resulted in the single "Sometimes Like Butterflies" and an appearance on Terry Wogan's TV chat show Wogan. None of Springfield's recordings from 1971 to 1986 charted on the UK Top 40 or Billboard Hot 100.[25][26]
In 1987, she accepted an invitation from Pet Shop Boys to duet with their lead singer, Neil Tennant, on the single "What Have I Done to Deserve This?".[89][90] Tennant cites Dusty in Memphis as one of his favourite albums, and he leapt at the suggestion of using Springfield's vocals for "What Have I Done To Deserve This?".[91] She also appeared on the promotional video. The single rose to no. 2 on both the US and UK charts.[25][92] It appeared on the Pet Shop Boys album Actually,[90] and on both artists' greatest hits collections. Springfield sang lead vocals on the Richard Carpenter song "Something in Your Eyes". "Something in Your Eyes" was featured on Carpenter's first solo album Time (October 1987); released as a single, it became a US no. 12 adult contemporary hit.[93] Springfield recorded a duet with B. J. Thomas, "As Long as We Got Each Other", which was used as the opening theme for the US sitcom Growing Pains in season 4 (1988–89). (Thomas had collaborated with Jennifer Warnes on the original version, which was neither re-recorded with Warnes nor released as a single.) It was issued as a single and reached no. 7 on the Adult Contemporary Singles Chart.
In 1988 a new compilation, The Silver Collection, was issued. Springfield returned to the studio with Pet Shop Boys, who produced her recording of their song "Nothing Has Been Proved", commissioned for the soundtrack of the 1989 drama film Scandal. Released as a single in February 1989, it gave Springfield her fifteenth UK Top 20 hit.[25] In November its follow-up, the upbeat "In Private", also written and produced by Pet Shop Boys, peaked at no. 14.[25] She capitalised on this by recording the 1990 album Reputation, her third UK Top 20 studio album.[25] The writing and production credits for half the album, which included the two recent hit singles, went to Pet Shop Boys, while the album's other producers included Dan Hartman. By 1988 Springfield had left California and, other than when recording tracks for Reputation, she returned to the UK to live. In 1993, she recorded a duet with her former 1960s professional rival and friend, Cilla Black. In October, "Heart and Soul" was released as a single and, in September it had appeared on Black's album, Through the Years.[94] Springfield's next album, provisionally titled Dusty in Nashville, was started in 1993 with producer, Tom Shapiro, but was issued as A Very Fine Love in June 1995. Though originally intended by Shapiro as a country music album, the track selection by Springfield pushed the album into pop music with an occasional country feel.[95]
The last studio track Springfield recorded was George and Ira Gershwin's song "Someone to Watch Over Me" – in London in 1995 for an insurance company TV ad. It was included on Simply Dusty (2000), an anthology that she had helped plan. Her final live performance was on The Christmas with Michael Ball special in December 1995.[96]
Death[edit]
In January 1994, while recording her penultimate album, A Very Fine Love, in Nashville, Tennessee, Springfield began feeling ill. When she returned to England a few months later, her physicians diagnosed her with breast cancer.[97] She received months of chemotherapy and radiation treatment, and the cancer was found to be in remission.[98] In 1995, in apparent good health, Springfield set about promoting the album, which was released that year.[99] By mid-1996, the cancer had returned, and despite vigorous treatments, she died in Henley-on-Thames, Oxfordshire,[100] on 2 March 1999, several weeks before her 60th birthday.[101]
Her induction into the Rock and Roll Hall of Fame occurred two weeks after her death. Her friend Elton John helped induct her into the Hall of Fame, declaring: "I'm biased, but I just think she was the greatest white singer there ever has been ... every song she sang, she claimed as her own."[102][103]
Springfield's funeral service was attended by hundreds of fans and people from the music business, including Elvis Costello, Lulu and the Pet Shop Boys. It was a Catholic funeral, which took place at the church of St Mary the Virgin in Henley-on-Thames, where Springfield had lived during her last years. A marker dedicated to her memory was placed in the church graveyard.[104] In accordance with Springfield's wishes, she was cremated and some of her ashes were buried at Henley, while the rest were scattered by her brother, Tom Springfield, at the Cliffs of Moher in Ireland.
Musical style[edit]
Influenced by US pop music,[88] Dusty Springfield created a distinctive blue-eyed soul sound.[43][68]BBC News noted "[h]er soulful voice, at once strident and vulnerable, set her apart from her contemporaries ... She was equally at home singing Broadway standards, blues, country or even techno-pop".[105] Allmusic's Jason Ankeny described her as:
[T]he finest white soul singer of her era, a performer of remarkable emotional resonance whose body of work spans the decades and their attendant musical transformations with a consistency and purity unmatched by any of her contemporaries; though a camp icon of glamorous excess in her towering beehive hairdo and panda-eye black mascara, the sultry intimacy and heartbreaking urgency of [her] voice transcended image and fashion, embracing everything from lushly orchestrated pop to gritty R&B to disco with unparalleled sophistication and depth.[98]
Most responses to her voice emphasise her breathy sensuality.[106][107] Another powerful feature was the sense of longing, in songs such as "I Just Don't Know What to Do with Myself" and "Goin' Back".[107][108] The uniqueness of Springfield's voice[108] was described by Bacharach: "You could hear just three notes and you knew it was Dusty".[97] Wexler declared, "[h]er particular hallmark was a haunting sexual vulnerability in her voice, and she may have had the most impeccable intonation of any singer I ever heard".[109] Greil Marcus of Rolling Stone captured Springfield's technique as "a soft, sensual box (voice) that allowed her to combine syllables until they turned into pure cream."[68] She had a finely tuned musical ear and extraordinary control of tone.[108] She sang in a variety of styles, mostly pop, soul, folk, Latin, and rock'n'roll.[29] Being able to wrap her voice around difficult material,[108] her repertoire included songs that their writers ordinarily would have offered to black vocalists.[68] In the 1960s, on several occasions, she performed as the only white singer on all-black bills.[29] Her soul orientation was so convincing that early in her solo career, US listeners who had only heard her music on radio or records sometimes assumed that she was black.[47][107] Later, a considerable number of critics observed that she sounded black or made a point of saying she did not.[110]
Springfield consistently used her voice to upend commonly held beliefs on the expression of social identity through music. She did this by referencing a number of styles and singers, including Martha Reeves, Carole King, Aretha Franklin, Peggy Lee, Astrud Gilberto, and Mina.[111] Springfield instructed UK backup musicians to capture the spirit of US musicians and copy their instrumental playing styles.[29][47] However, the fact that she could neither read nor write music made it hard to communicate with session musicians.[112][113] In the studio, she was a perfectionist.[114] Despite producing many tracks, she did not take credit for doing so.[63] During extensive vocal sessions, she repeatedly recorded short phrases and single words.[47] When recording songs, headphones were typically set as high in volume as possible – at a decibel level "on the threshold of pain".[115]
The Philips Record company's studio was slated as "an extremely dead studio", where it felt as though it had turned the treble down: "There was no ambience and it was like singing in a padded cell. I had to get out of there".[66][115] Springfield would end up recording in the ladies' toilets for the superior acoustics.[115] Another example of refusal to use the studio is "I Close My Eyes and Count to Ten" – recorded at the end of a corridor.[115]
Legacy[edit]
Springfield was one of the best-selling UK singers of the 1960s.[88] She was voted the Top Female Singer (UK) by the readers of the New Musical Express in 1964 to 1966 and Top Female Singer in 1965 to 1967 and 1969.[18] Of the female singers of the British Invasion, Springfield made one of the biggest impressions on the US market,[116] scoring 18 singles in the Billboard Hot 100 from 1964 to 1970 including six in the top 20.[26] The music press considers her an iconic figure of the Swinging Sixties.[111]Quentin Tarantino caused a revival of interest in her music in 1994 by including "Son of a Preacher Man" on the Pulp Fiction soundtrack, which sold over three million copies.[117][118] In that same year, in the documentary, Dusty Springfield: Full Circle, guests of her 1965 Sound of Motown show credited Springfield's efforts with popularising US soul music in the UK.[119][120]
In 2008, country/blues singer-songwriter Shelby Lynne recorded a tribute album featuring ten of Springfield's songs as well as one original. The album, titled Just a Little Lovin', featured two tracks selected from Springfield's debut, four from Dusty in Memphis, and four from throughout her back catalogue. Lynne's album received critical acclaim, charted at number 41 on the US Billboard Charts and was nominated for a Grammy Award for Best Engineered Album (Non-Classical).
The beginning of 2017 brought another revival of interest in Springfield's music by the inclusion of the song "The Windmills of Your Mind" in Andy Wilman's The Grand Tour, featuring Jeremy Clarkson, James May, and Richard Hammond. The cut version can be heard in the fifth episode of the show.
Springfield was popular in Europe and performed at the Sanremo Music Festival. Recordings were released in French, German, and Italian: her French works include a 1964 four-track extended play with "Demain tu peux changer" (aka "Will You Still Love Me Tomorrow"), "Je ne peux pas t'en vouloir" ("Losing You"), "L'été est fini" ("Summer is Over") and "Reste encore un instant" ("Stay Awhile");[121] German recordings include the July 1964 single, "Warten und hoffen" ("Wishin' and Hopin' ") backed with "Auf dich nur wart' ich immerzu" ("I Only Want to Be with You");[122] Italian recordings include "Tanto so che poi mi passa" ("Every Day I Have to Cry") issued as a single.[39] Her entries at the Sanremo festival were "Tu che ne sai" and "Di fronte all'amore" ("I Will Always Want You").[39]
Dusty Springfield is a cultural icon of the Swinging Sixties where she "was an instantly recognisable celebrity".[14][105] In public and on stage Springfield developed a joyful image supported by her peroxide blonde bouffant hairstyle, evening gowns, and heavy make-up that included her much-copied "panda eye" mascara. Springfield borrowed elements of her look from blonde glamour queens such as Brigitte Bardot and Catherine Deneuve and pasted them together according to her own taste.[123][124] By the 1990s she had also become a camp icon,[106] with her ultra-glamorous look and this, combined with her emotive vocal performances, won her a powerful and enduring following in the gay community.[108][125] Besides the prototypical female for drag queens, she was presented in the roles of the 'Great White Lady' of pop and soul and the 'Queen of Mods'.[110][126]
Springfield is known to have brought many little-known soul singers to the attention of a wider UK record-buying audience. In April 1965 she hosted a special Motown edition of the hugely popular British TV music series Ready Steady Go!, featuring the first national TV performances of many top-selling Motown artists.[2] Although her music was not directly associated with the British music/dance movement northern soul, her efforts were seen as a contributing factor in the formation of the genre.[127]
Awards and tributes[edit]
Dusty Springfield is an inductee of both the US Rock and Roll Hall of Fame (1999) and the UK Music Hall of Fame (2006). She has been placed among the top 25 female artists of all time by readers of Mojo magazine (May 1999),[128] editors of Q magazine (January 2002),[129] and a panel of artists on VH1 TV channel (August 2007).[130] In 2008, Dusty appeared at No. 35 on the Rolling Stone's "100 Greatest Singers of All Time". In the 1960s she topped a number of popularity polls, including Melody Maker's Best International Vocalist for 1966; in 1965 she was the first British singer to top the New Musical Express readers' polls for Female Singer, and topped that poll again in 1966, 1967, and 1969 as well as gaining the most votes in the British Singer category from 1964 to 1966.[127][18] Her album Dusty in Memphis has been listed among the greatest albums of all time by Rolling Stone and in polls by VH1 artists, New Musical Express readers, and the Channel 4 viewers,[70] and in 2001, received the Grammy Hall of Fame award.[131] In March 1999 Springfield was scheduled to go to Buckingham Palace to receive her award as an Officer of the Order of the British Empire, given for "services to popular music".[1] Due to the recurrence of the singer's breast cancer, officials of Queen Elizabeth II gave permission for the medal to be collected earlier, in January, by Wickham and it was presented to Springfield in hospital with a small group of friends and relatives attending. She died on the day that she would otherwise have collected her award from the Palace.[132]
Various films and stage musicals have been created or proposed to commemorate her life. On 12 January 2006 an Australian stage musical, Dusty – The Original Pop Diva, received its world premiere at the State Theatre of the Victorian Arts Centre, Melbourne. In May 2008, actress Nicole Kidman was announced as star and producer of a biographical film,[133] but, as of July 2012[update], it was yet to surface. Another reported candidate for a role as Springfield was Madonna in a TV film project.[133]Universal Pictures scheduled another biopic with The West Wing's Kristin Chenoweth in the starring role,[133][134] however, according to Chenoweth, in January 2012, "[w]e had a script that needed a lot of work" and she did not know where the project was up to.[135] In 1970 US jazz singer-pianist, Blossom Dearie, recorded a tribute song, "Dusty Springfield", on her album, That's Just the Way I Want to Be – it was co-written by Dearie, Tanega (Springfield's then-partner) and Jim Council.[136] UK singer-songwriter David Westlake on his 2002 release, Play Dusty for Me, "fêted [Springfield] in both the album title and opening title track".[137] US singer-songwriter Shelby Lynne's tenth studio album Just a Little Lovin' (2008) was issued as a tribute.[138] In 2012, a biographical jukebox musical titled Forever Dusty opened Off-Broadway in New York City at New World Stages. The production starred Kirsten Holly Smith as Springfield. Smith also co-wrote the book of the musical.[139]
In 2015, Springfield was named by Equality Forum as one of their 31 Icons of the 2015 LGBT History Month.[140]
Personal life[edit]
Springfield's parents, Catherine and Gerard, lived in Hove, East Sussex from 1962. Catherine died in a nursing home there in 1974 of lung cancer.[141] In 1979, Gerard died of a heart attack in Rottingdean, East Sussex.[141]
Some of Springfield's biographers and journalists have speculated that she had two personalities: shy, quiet, Mary O'Brien, and the public face she had created as Dusty Springfield. An editorial review at Publishers Weekly of Valentine and Wickham's 2001 biography, Dancing with Demons, finds that "the confidence [Springfield] exuded on vinyl was a facade masking severe insecurities, addictions to drink and drugs, bouts of self-harm and fear of losing her career if exposed as a lesbian".[142]Simon Bell, one of Springfield's session singers, disputed the twin personality description: "It's very easy to decide there are two people, Mary and Dusty, but they were the one person. Dusty was most definitely Dusty right to the end."[143]
In her early career, much of her odd behaviour was seen as more or less in fun, described as a "wicked" sense of humour, including her food fights and hurling crockery down stairs. Springfield had a great love for animals, particularly cats, and became an advocate for animal protection groups. She enjoyed reading maps and would intentionally get lost to navigate her way out.[11] In the 1970s and early 1980s, Springfield's alcoholism and drug addiction affected her musical career.[105] She was hospitalised several times for self-harm by cutting herself, and was diagnosed with bipolar disorder.[17][144]
Springfield was never reported to be in a heterosexual relationship, and this meant that the issue of her sexual orientation was raised frequently during her life.[145] From mid-1966 to the early 1970s Springfield lived in a domestic partnership with fellow singer Norma Tanega. In September 1970, Springfield told Ray Connolly of the Evening Standard:
Many other people say I'm bent, and I've heard it so many times that I've almost learned to accept it ... I know I'm perfectly as capable of being swayed by a girl as by a boy. More and more people feel that way and I don't see why I shouldn't.[145][146]
By the standards of 1970, that was a bold statement.[145] Three years later, she explained to Chris Van Ness of the Los Angeles Free Press:
I mean, people say that I'm gay, gay, gay, gay, gay, gay, gay, gay. I'm not anything. I'm just ... People are people ... I basically want to be straight ... I go from men to women; I don't give a shit. The catchphrase is: I can't love a man. Now, that's my hang-up. To love, to go to bed, fantastic; but to love a man is my prime ambition ... They frighten me.[11]
In the 1970s and 1980s, Springfield became involved in several romantic relationships with women in Canada and the United States that were not kept secret from the gay and lesbian community. From 1972 to 1978, she had an "off and on" domestic relationship with Faye Harris, an American photojournalist.[147] In 1981 she had a six-month relationship with singer-musician Carole Pope of the rock band Rough Trade.[17]
During periods of psychological and professional instability, Springfield's involvement in some intimate relationships, influenced by addiction, resulted in episodes of personal injury. She met an American actress, Teda Bracci, at an Alcoholics Anonymous meeting in 1982; they moved in together in April 1983 and seven months later exchanged vows at a wedding ceremony, which was not recognised under California law.[148] The pair had a "tempestuous" relationship that led to an altercation with both hospitalised; Bracci had hit Springfield in the mouth with a saucepan and knocked out her teeth, necessitating plastic surgery.[89] The pair separated within two years.[148]
Discography[edit]
Main article: Dusty Springfield discography
Filmography[edit]
Dusty Springfield was the presenter or host of several TV musical series:
UK TV Series[edit]
Dusty – Series 1 (1966)[edit]
Produced by Stanley Dorfman. Broadcast Thursdays on BBC1 at 9:00 pm (Except Episode 4 at 9:05 pm)
Dusty – Series 2 (1967)[edit]
Produced by Stanley Dorfman. Broadcast Tuesdays on BBC1 at 9:05 pm
It Must Be Dusty – Series 1 (1968)[edit]
Produced by ATV. Broadcast on ITV. Producer Colin Clews.
Series Guests: The Breakaways, Kiki Dee, Donovan, Georgie Fame, Julie Felix, The Jimi Hendrix Experience, Manfred Mann, The Mike Sammes Singers, Abi Ofarim, Malcolm Roberts, Des Ryan, David Snell, The Spinners, Tom Springfield, The Tremeloes, Trio Athénée, Scott Walker, Roger Webb.[164]
Show of the Week: Dusty at The Talk of the Town[edit]
Decidedly Dusty – Series 1 (1969)[edit]
Produced by Mel Cornish. Broadcast Tuesdays on BBC1 at 7:30 pm
TV Specials[edit]
References[edit]
Notes[edit]
Specific[edit]
^ ab"No. 55354". The London Gazette (1st supplement). 31 December 1998. p. 12.
^ abcRandall, (2009), p. 51.
^"Dusty Springfield obituary". The Guardian. 4 March 1999. Retrieved 10 May 2020.
^O'Brien, p. 3.
^Valentine and Wickham, p. 20.
^Gammond, Peter (1991). Tom Springfield. The Oxford Companion to Popular Music. New York: Oxford University Press. p. 542. ISBN . Retrieved 2 September 2010.
^ abcGulla, p. 357.
^Valentine and Wickham, p. 21.
^Valentine and Wickham, p. 23.
^Leeson, p. 14.
^ abcdeKort, Michele (1999). "The Secret Life of Dusty Springfield". The Advocate. Liberation Publications (Thomson Corporation Company). Retrieved 2 July 2012.
^ abZanes, Warren (2007). "Dusty in Memphis". In David Barker (ed.). 33 1/3 Greatest Hits. 1. The Continuum International Publishing Group. pp. 1–16. ISBN .
^ abcGulla, p. 358.
^ abcdWelch, Chris (4 March 1999). "Obituary: Dusty Springfield". The Independent. Retrieved 27 June 2012.
^ ab"Lana Sisters". AllMusic. Rovi Corporation. Retrieved 27 June 2012.
^Gulla, p. 359.
^ abcdefValentine and Wickham, p.
^ abc"NME Pop Poll Results 1952–1996". Rock List Music (Julian White). Retrieved 2 September 2010.
^Gulla, p. 360.
^"Tom Springfield – Credits". Allmusic. Rovi Corporation. Retrieved 1 July 2012.
^Reynolds, Anthony (10 September 2009). The Impossible Dream: The Story of Scott Walker and the Walker Brothers. Jawbone Publishing Corp. p. 81. ISBN . Retrieved 10 August 2010.
^"'I Only Want to Be with You' at APRA search engine". Australasian Performing Right Association (APRA). Retrieved 28 June 2012.
^Chin, Brian (1999). The Best of Dusty Springfield (The Millennium Collection) (Inset). Dusty Springfield. USA: Mercury Records. 314 538 851-2.
^Gulla, pp. 363–364.
^ abcdefghijklmnopqrstu"Artist: Dusty Springfield". Official Charts Company. Retrieved 28 June 2012. Note: Click on tab to access Albums charting.
^ abcde"Dusty Springfield – Awards". Allmusic. Rovi Corporation. Retrieved 3 July 2012.
^Price, Randy; Kanze, Peter; Lance, Greg (11 December 1963). "WMCA Top Twenty-Five for December 11, 1963". WMCA Good Guys (Allan Sniffen). Retrieved 2 July 2012.
^"The Musicradio WABC Top 100 of 1964". WMCA Good Guys (Allan Sniffen). Retrieved 2 July 2012.
^ abcdefghijklmn"Dusty Springfield Biography". Read steady girls!.
^Murrells, Joseph (1978). The Book of Golden Discs (2nd ed.). London: Barrie and Jenkins Ltd. p. 166. ISBN .
^"'Once Upon a Time' at APRA search engine". Australasian Performing Right Association (APRA). Retrieved 28 June 2012.
^ abcdefghiLarkin, Colin (1998). "Springfield, Dusty". Encyclopedia of Popular Music. 7 (3rd ed.). Muze UK. pp. 5090–5092. ISBN 
Sours: https://en.wikipedia.org/wiki/Dusty_Springfield
91
92
93
94
95