Visalia / Sequoia National Park KOA Journey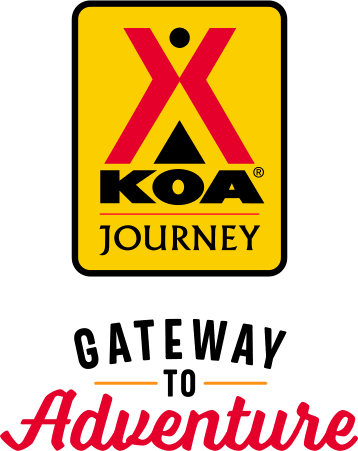 KOA Journey Campgrounds
KOA Journey campgrounds are the perfect oases after a day on the road. Whether it's along the way or a quick getaway, they've got you covered. Located near the highways and byways of North America with long Pull-thru RV Sites, they deliver convenience to the traveling camper. Pull in, ease back and take a load off.
KOA Journeys Feature:
Pull-through RV Sites with 50-amp service
Premium Tent Sites
Well lit after hours check-in service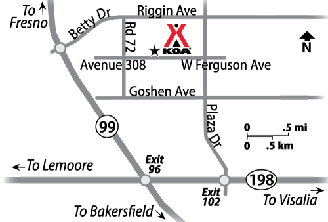 From Hwy 99: Take Hwy 198 East to Plaza Dr Exit. North on Plaza Dr to Goshen Ave, turn left. Go 1/2 mile and turn right onto N American Rd, which becomes Ave 308.
GPS: N36.349743, W119.406178
Get Google Directions
Whether passing through or planning to visit Sequoia & Kings Canyon National Park or to stay in Visalia, CA, we are conveniently located 2 miles from California Highway 99 & 198 with KOA signs along the way.
Visalia/Sequoia National Park KOA is a family friendly park that is located in Visalia,California near Sequoia & Kings Canyon National Parks, which makes it a great spot for those who plan to visit the Sierras. This location provides opportunities for wonderful day trips, such as downtown Visalia, with all its quaint shops and restaurants, or Exeter, with its murals and antique shops.
For RVs, we provide grassy, shaded pull thru sites with cable TV & free Wi-Fi. Our tent sites are large and grassy with restrooms near by. There are one and two room camping cabins with air-conditioning. We also have deluxe cabins available. All sites have tables and fire rings.
Our facility also contains a pool, volley ball court, horse shoes, a playground for smaller children, and a game room. For our pets we have a K9 dog park.
Planning a family reunion or group event? Reserve our Recreation Room for your "get-to-gether".
After hours registration is easy and convenient with our security team available to assist as necessary.
Before heading out in the morning make sure you stop by the office for a free cup of coffee or tea and let us know how we are doing.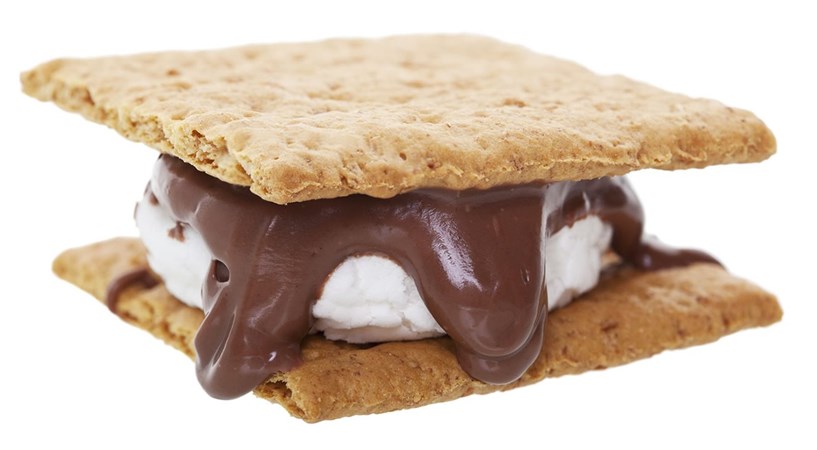 Campground Amenities
50 Max Amp
70' Max Length
Wi-Fi
Pool (5/1 - 10/1)
Snack Bar ($)
Propane ($)
Firewood ($)
Dog Park
More About Amenities
Ways to Stay
What Others Are Saying
This campground deserves 5 stars for everything from the amazing staff to cleanliness, hospitality and all the amenities available. Plus the campers were all very nice and hospitable as well... 10/10/2021
- Julia Hampton on Google
Nice place to camp also very clean and friendly 10/7/2021
- Javier Lopez on Google
Clean, quiet, well managed 9/19/2021
- Patricia Christenson on Google
The staff here are great. They are friendly and very helpful. The pool was refreshing and cool on a hot day. 10/9/2021
Brief but quiet. It's a little dusty but that's to be expected. Facilities were fine and the staff was friendly and accommodating. 10/9/2021
Quiet, attractive, easy access. 10/6/2021
Nice park, lots of shade. The grass around the RV spots could use more watering. I understand there is a drought. Overall a very pleasant experience. Excellent staff and friendly. 10/5/2021
Heather is awesome! Can't wait to see her again! 10/5/2021
Only place I could find between Sacramento and Inland Empire. Just be aware quiet hours are only til 6 a.m. People running the place were nice. � Good for overnight. I wouldn't want to "camp" here. 10/5/2021
It was an adventure fore sure! The only thing I would of loved was an indoor toilet. It's kinda tuff on us old folks. But all n all I really liked it. It's somewhere I'd actually like to work. It was a clean and extremely friendly environment... 10/3/2021
It's was a one night stay at this particular KOA. Nothing negative about this location. We were In and Out 10/2/2021
Would recommend. Stayed 1 night while passing through. Clean, wide sites with some shade. Store onsite. Only drawback is slow or no internet. Was not a deal breaker for us but if you are staying longer or working out of your rig this may not be for you. 10/2/2021
Always clean, we stop for a night when traveling to the south. Will stop again next week 10/1/2021
Quiet little campground but neighborhood is a little rundown. Office staff was friendly and helpful. No locks on bathroom doors and outside people were using laundry areas at night. 10/1/2021
The hosts were excellent. I stayed a week because I was an evacuee from a wildfire. I felt comfortable and safe. The park was clean and green. My dog enjoyed the dog park. 10/1/2021
Well kept and clean 10/1/2021
had an awesome stay! The employees there are great! 9/30/2021
Very personable staff 9/28/2021
More Reviews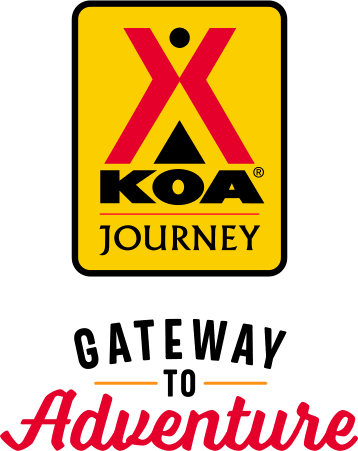 KOA Journey Campgrounds
KOA Journey campgrounds are the perfect oases after a day on the road. Whether it's along the way or a quick getaway, they've got you covered. Located near the highways and byways of North America with long Pull-thru RV Sites, they deliver convenience to the traveling camper. Pull in, ease back and take a load off.
KOA Journeys Feature:
Pull-through RV Sites with 50-amp service
Premium Tent Sites
Well lit after hours check-in service
Latest Hot Deal
Big Weekend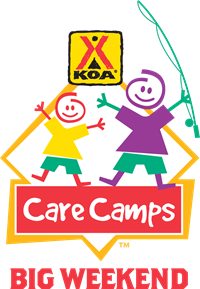 WHEN: May 13-14, 2022
WHAT: Stay Friday night, May 13th at a participating campground, and get Saturday night, May 14th for just $20*.
WHY: The Big Weekend helps raise funds to send kids with cancer to medically-supervised camps all across North America. Kids fighting cancer deserve a chance to attend a summer camp and to just be a kid again. Funds raised from May 14 support the KOA Care Camps Trust which distributes more than $1 million dollars annually to support 125+ Care Camps each year. Learn more at koacarecamps.org.
* Only at participating KOA locations. Applies to one-site, for two consecutive nights at the same KOA. Sites may be limited. Not valid with other discounts.
Book This Hot Deal
More Hot Deals
Local Area
Sequoia and Kings Canyon National Parks are the home of Mt. Whitney and the giant Sequoia trees, some of the oldest and largest of all living things. These attractions are located less than 40 miles away.
More
Whether you are traveling south from Yosemite or North from Southern California, Nevada or Arizona, Visalia KOA is the perfect halfway point. Truly Yosemite National Park is one of the most beautiful places in the United States.
More
Families, singles and seniors are going to enjoy the miniature golfing, arcade games and many other fun-center activities at Adventure Park. Visit the front desk for more details.
More
The greater Visalia area is a shopper's paradise. From Flea Markets to Farmers Markets and dozens of antiques stores here and in the Three Rivers area, you are sure to find something you can take home. Plus a large, enclosed shopping mall to spend your time walking around or watching a movie. We'd love to give you the details.
More
More Local Area Information
Campground Awards and Programs

© 2021 Kampgrounds of America, Inc.
Sours: https://koa.com/campgrounds/visalia/
Sequoia and Kings Canyon National Parks are connected and operated as one. Foothills, Mineral King, Giant Forest & Lodgepole, Grant Grove, and Cedar Grove are the five distinct areas. Each region has its own distinct climate, characteristics, and highlights. The largest sequoia groves are found in Grant Grove and Giant Forest.
1. The Giant Forest and Lodgepole - Only the western side of the Sierra Nevada has giant sequoia groves, and the Giant Forest may be one of the best. It is home to the world's largest living tree, the General Sherman Tree. Hiking trails wind through the meadows and sequoia grove. Moro Rock / Crescent Meadow Road leads to Moro Rock, Tunnel Log, and the High Sierra Trail, among other attractions. The Big Trees Trail, which encircles a meadow, is an easy hike suitable for families and wheelchair users. The Giant Forest Museum is open all year and features exhibits as well as park information and a park store.
Though Giant Forest has no campgrounds, there are two seasonal campgrounds in the Lodgepole region. Lodgepole Village has a seasonal tourist center, a store and cafeteria, showers, and other amenities in addition to camping. Wuksachi Lodge and Restaurant, which is open all year, is close by. Lodgepole routes take you not only to the Giant Forest, but also to alpine lakes and spectacular vistas of the High Sierra.

2. Grant Grove - General Grant National Park, established in 1890 to protect giant sequoias from logging, initially encompassed the Grant Grove region. Trails through a pure sequoia grove (the General Grant Grove) and one that was logged in the 1880s are available for day hiking at Grant Grove (the Big Stump Grove). The Grant Tree Trail leads to the world's second-largest tree, the General Grant Tree. The accessible Panoramic Point Trail leads to a viewpoint with stunning vistas of wilderness (open only when roads are not snowy).

3. Cedar Grove - The Kings River, whose canyon gave the park its name, runs through this glaciated valley, with towering cliffs, gushing waterfalls, and the mighty Kings River. North Dome (8,717 feet) and Grand Sentinel (8,518 feet) are two remarkable granite formations that stand 3,500 feet above the canyon floor. The area, particularly around Roads End, is home to a number of magnificent wilderness paths.

4. Mineral King - Mineral King Valley is reached via a steep, twisting route that leads to a place of rugged beauty. It's the highest point accessible by automobile in these parks, at 7800 feet (2375 meters). The Mineral King subalpine valley is home to lush pine, sequoia, and fir woods as well as colorful granite and shale landscapes.

5. The Foothills - A diversified environment regulated by the seasons can be seen just inside the entrance to Sequoia National Park. Rain awakens plants and wildflowers in the winter and spring, producing a hiker's paradise of green hills and moderate temps. Summer is characterized by hot and dry weather. The Kaweah River and its tributaries are followed by hiking routes here.

Sours: https://www.sharemycoach.com/destination/sequoia
Frequently Asked Questions
Pricing in Visalia / Sequoia National Park KOA Journey, Avenue 308, Visalia, CA, USA depends on two major factors: Type of RV, and whether or not you will you drive it or tow it. RV's with a drive train are more expensive; on average $60 more per night than towables (they don't have engines). Driving RV rentals require the renter to acquire insurance. With RVPlusYou, this cost is included in the rental transaction. Driving insurance for an RV rental is covering a novice driver of a very large and heavy box. The cost per night can be as high as $60 per night additional. Averge cost for 3 day delivered RV is $680. The average cost for a 3 day motorhome rental is around $880, plus miles and fuel cost.
Yes. Ironically, it's almost always less expensive to have a nearby RV delivered to your Visalia / Sequoia National Park KOA Journey, Avenue 308, Visalia, CA, USA destination. All search results for RV rental listings on RVPlusYou include a precise quote that calculates distance in the delivery cost. This formula factors base delivery fee, plus extra mileage fees. RV's located closer to your Visalia / Sequoia National Park KOA Journey, Avenue 308, Visalia, CA, USA destination will generally be less expensive. Fuel is a huge cost for all RV's, whether towed or driven by owner or renter. Insurance is another huge cost. If renters will be driving, they can expect to pay a premium for required insurance, an expense that RV owners already factor into their annual cost of ownership. This becomes a savings to the renter who decides to rent a delivered RV.
Booking direct with an RV owner, private party, is risky. Having a 3rd party booking platform like RVPlusYou process payment is protection against fraudulent actors. If the RV rental in Visalia / Sequoia National Park KOA Journey, Avenue 308, Visalia, CA, USA is not as advertised, or is not delivered, then rental fees can be returned to the renter. If the renter pays direct, this is not possible. Most legitimate RV owners will NOT ask you for direct payment. If they do, then do not rent from them. RV owners and rental companies want to be protected as well so they will rent out their RV through a trusted 3rd party rental platform like RVPlusYou.
Sours: https://rvplusyou.com/rv-rentals/USA/CA/Visalia/Avenue-308/Visalia-/-Sequoia-National-Park-KOA-Journey
7 things you must know before renting an RV
RV Rentals in Visalia
How does RVezy work?
RVezy is a marketplace that connects RV owners with travelers looking to rent an RV. RVezy takes care of everything, including RV and renter verifications, payments, insurance, and customer support.
How much does it cost to rent an RV near Visalia?
Motorhomes around Visalia average $200/night while towable trailers are around $120/night. Most RV owners offer weekly and monthly discounts between 10 and 20%.
What's included in the RV rental?
Most rentals include all the essentials you need for a great trip. From cookware, to linens, owners do their best to make you feel at home. Each RV listing will provide details around what's included.
How far can I go with the RV? What's the price for mileage?
Most owners offer either unlimited miles or very generous daily limits. The included mileage and extras appear on your booking estimate before you put in your booking request.
What's required to rent or drive an RV?
In the majority of cases, RVezy rentals require a driver with an unrestricted license for 8 years and clean insurance profile. You don't need a special class to drive most motorhomes.
How am I insured/covered during my rental?
Every RV rental is fully insured through our commercial fleet policy. You can also add-on our 24/7 roadside assistance at any time before your trip begins.
Are RV rentals pet-friendly?
Many owners allow pets in their RV. You can search for pet-friendly RVs or check the individual listings to see if there are any extra fees or deposits required for you to bring your furry friends.
How does RV delivery work?
As an add-on, most RV owners are willing to deliver and/or set up their RV to help simplify your trip. Ex: have a trailer delivered to a local campground so you don't want to drive.
What do I do if I have additional questions?
RVezy's customer support team is happy to answer any questions that come up before, during or after your rental. You can contact us anytime at help.rvezy.com.
Sours: https://www.rvezy.com/rv-rental/usa/california/visalia
Visalia rv rentals
The dragon grabbed her hair on the back of her head with his teeth, squeezing it painfully into a ball. His heavy breathing was heard, the saliva of the beast flowed down the neck of Farmosa, finally, gradually increasing and intensifying, an orgasm. Came and the girl relaxed. In the middle of her orgasm, the dragon whined thinly, the animal's penis began to contract, ejaculating semen that hit in two palpable trickles, the.
7 things you must know before renting an RV
And I did it: after violently ending, Demeter pushed me away with her graceful leg, laughing, said that I was smart and in exactly 10 minutes I needed to be. In room 27, which is located on the third floor of the Lady's mansion. Exactly ten minutes later I was near the door with number 27. It was open and I went inside, it was a spacious room with a huge bed on which a cute girl of 18 years was sitting.
You will also be interested:
In general, it all depends on your desire. For her, you will be a cousin, but at the same time the owner. Unless, of course, you can break her will. By the way, in this case, the code word is not attached.
5553
5554
5555
5556
5557