History of Metal Fences
In Colonial times, only the wealthiest could afford to import wrought—meaning hand-shaped—ironwork for their fine brick and stone townhouses. By the early 1800s, however, as blacksmithing grew domestically, ornamental iron began to embellish the more varied house styles of the day. Such metalwork really peaked in popularity during the Victorian era, when foundries started casting and mass-producing elaborate pickets, posts, and scroll details.
These days, metal fences aim to suggest traditional iron using more-available steel or weatherproof aluminum, usually with hollow pickets made to resemble solid 5⁄8-inch square bars. The lighter-weight panels come together with fasteners, making installation easier. Even wrought iron's classic glossy-black paint is upgraded with a longer-lasting, multistep powder-coating process that greatly reduces maintenance. When restoration projects call for true wrought iron, a craftsman has to rely on salvaged material that can be melted down to be reworked by hand, making genuine wrought-iron fencing prohibitively expensive. What is marketed as wrought iron today is often solid steel (though solid aluminum can also be found), dressed up with -machine-made scrolls and cast details, such as rosettes. A custom fabricator can mix materials and manufacturing methods, depending on the budget, pairing cast-iron details with hollow-steel pickets that save on material costs. Some high-end manufacturers use molds to cast iron fence panels that feature shapes found in Victorian-era ornamental ironwork catalogs, but the product comes at a price—$125 and up per linear foot.
Find out which type and style of fence will best flatter your house, while preserving your bank balance—and enhance the view from the curb.
Shown: The simple lines of this solid-steel fence echo the understated style of a brick rowhouse. Cast ball finials top each hollow post, while staggered cast details add a pleasing rhythm to pickets welded to rails along the top and bottom.
Metal Fence Vitals
What do they cost?
Depending on style, a 4-foot-tall prefab fence panel in tubular aluminum runs $10 to $14 per linear foot, uninstalled. The same panel in hollow steel starts at $15; in solid steel, at $84; and in cast iron, at $125.
DIY or hire a pro?
If you're an experienced DIYer, assembling and/or installing a hollow aluminum or steel fence is feasible, if you don't mind digging post holes and pouring the concrete. Let a pro handle heavier solid steel or cast iron.
How much maintenance?
Not much, compared with, say, a wood fence. Scratches on steel or iron need to be recoated with paint to prevent rust. Rust-proof aluminum requires virtually none.
How long do they last?
Protect the finish and you can get 20 years or more from hollow steel. A solid-steel, cast-iron, or tubular-aluminum fence can last a lifetime.
Material Matters: Tubular Steel
Your choice of metal depends on the level of detail you want and how much maintenance you can handle. The better the hollow-metal parts hide their fasteners, the more solid they look. All require posts set in concrete. Most metal fences today are made of one of these.
Tubular steel
Sheets of steel are bent into hollow pickets, rails, and posts. Panels are welded together, then screwed into posts.
PROS: Steel is strong enough to allow for 8-foot-long panels—and fewer posts.
CONS: Despite a galvanizing coating under the paint, steel can scratch and rust.
LOOK FOR: Uniform welded joints around the pickets. Panel brackets that rest on the post's inside face are least obvious. Fixed picket tops attached with epoxy or welds look better than screw-on tops but can't be changed later.
Material Matters: Tubular Aluminum
Shaped like steel fencing into preassembled panels or pieces for buildable DIY kits with pickets that screw into rails.
PROS: Will never rust; about four times lighter than steel.
CONS: Noticeable fasteners pierce each picket, usually leaving screwheads that face away from the street.
LOOK FOR: Inconspicuous panel brackets that attach to the side of the post or to rails that slide inside the post. Like steel, fixed picket finials look best. Metal ones are more durable than clip-on plastic versions. Elements like rings and arches help a basic design stand apart.
Material Matters: Solid Steel
Pieces are machined, then welded together. Rails attach to the posts with brackets, tabs, or welds.
PROS: Can feature tight curves and scrolls, rope-like twists, and pointed tops that mimic wrought iron. More intricate designs available than with tubular fencing. Also typically stronger and more secure than tubular steel.
CONS: The finish might not include a galvanizing coating, thus requiring more upkeep.
LOOK FOR: A uniform finish and a fabricator that can fit the fence to changes in grade.
Picket Styles: Hand-Friendly Rings
Details at the top can help evoke wrought iron
Hand-Friendly Rings:
Fences with smooth top rails are popular around pools. This one's cast-steel rings offer a Victorian-era detail.
Similar to shown: 4-foot-tall Montage Majestic tubular-steel panel, $25 per linear foot; Ameristar
Picket Styles: Pressed Spear
The tip of a hollow aluminum or steel picket can be pinched at the factory to form a basic spear.
Shown: 4-foot-tall Worthington tubular-aluminum panel, $9.52 per linear foot; Home Depot
Picket Styles: Quad Spear and Ball
Cast in aluminum or steel, this picket top's four fins are finished with a ball to keep hands safe.
Shown: 4-foot-tall Ameristar Genesis tubular-steel panel, $16.25 per linear foot; Fence-Depot.com
Picket Styles: Triad Spear
The pointed spear suggests a security fence. It likely grew in popularity after the mid-1800s when cast iron became more common.
Shown: 4-foot-tall Ameristar Montage tubular-steel panel with triad finial, $23 per linear foot; Fence-Depot.com
Picket Styles: Hoop and Spear
This classic cast-iron motif blends the spear with the safety of the hoop, available today in steel or aluminum.
Shown: 3-foot-tall solid-steel fence panel, $19.30 per linear foot; A Rustic Garden
Picket Styles: Fleur-De-Lis
The flower shape, common in French Colonial architecture, tops an elaborate cast-iron design here but can also spruce up plain tubular pickets.
Shown: 4-foot-7-inch-tall Stirling cast-iron panel, $237.71 per linear foot; Heritage Cast Iron USA
Metal Fence Buying Options
Purchase ready-made panels from a home center, build a DIY kit, or hire a pro to do all the work
Prefab: Home centers and fence suppliers carry 6-foot-long tubular-aluminum panels held together with screws. DIY-friendly home centers usually offer the best prices but a limited number of designs. At 4-by-6-feet, panels weigh only about 11 pounds each but might require multiple trips to haul home. The screws joining the pickets to the rails allow you to "rack" the panel, following the slope of the yard. Hollow-steel panels are welded together or, in budget versions, joined with rivets, and can weigh about 50 pounds each. Because it's stronger, steel comes in 8-foot panels, which makes it harder to transport, but you'll install fewer posts. Ameristar's Montage is a rackable tubular-steel option, but more often, this type of fence panel is stepped down a slope.
Ready to assemble: Building aluminum panels from a boxed kit by screwing pickets to rails drops the panel price to about $8 per linear foot. But these panels are available only in the most basic styles. While this is the most time-consuming approach, the boxes are easier to transport with the average car. Steel is harder to find as a kit.
Pro built: Often the best choice with solid steel, which can weigh 50 pounds per linear foot, requiring heavy machinery to hoist it up. If you have a severely sloped property, you might also want to have a pro handle racking aluminum panels or stepping down steel panels so they follow the grade consistently—this can be tricky to do, while leaving enough space below for your string trimmer to cut the grass.
The average house needs 250 feet of fence. Hire a pro if you don't want to dig the nearly 40 post holes needed to install a tubular-aluminum fence like this.
How to Anchor to Concrete Paving
For a new installation, order posts with metal plates welded to the bottom; masonry screws hold the plate to the concrete. To relocate a post, a retrofit mount (shown) can be used—it works with the same screws, then covers them with trim.
How to Anchor to a Masonry Wall
Joining a 11-inch steel or aluminum fence panel's rails to a brick wall, or between masonry columns, requires a fixed bracket with painted screws for each bar. Use adjustable mounts for layouts that are out of square, like an octagonal shape.
Rust Remedy
Once the paint finish fails on steel or iron, it's only a matter of time before rust develops. Here's how to take it off—and keep it off
Rough it up: Grab a dust mask, gloves, and goggles, then pick your abrasive: coarse sandpaper or a wire brush for small areas or a drill-driver fitted with a flap disc for larger spots. Remove the rust down to bare metal, and switch to a fine-grit sandpaper for a smooth finish, feathering the edges of any built-up paint on the perimeter.
Prime it: Wash the metal with soap and water, then rinse and let it dry. Tape off areas around the damage to control overspray. Coat the sanded section with a rust-inhibiting metal primer. If a section is heavily pitted, use a sanding primer to fill gaps.
Paint it: Spray on a glossy top coat to match your existing fence—try an auto parts store for hard-to-find colors.
Push-In Option
Dress up your yard or define a flower bed with an easy-to-install, 30- to 48- inch-tall solid-steel fence. Push each panel into the ground, and keep it upright with stake-like pickets at each end, linking panels together to extend the run or to turn corners.
Shown: 30-by-37 1⁄2-inch panels in unfinished steel, $60 each; A Rustic Garden
Pick a Post Cap: Pineapple
The right topper can give a style boost to standard picket panels
Pineapple: the pineapple became a symbol of hospitality in early America and is often used on fences in front of Colonial homes.
Shown: 22-inch cast-iron post cap, $6.40; Custom Ornamental Ironworks
Pick a Post Cap: Ball
Orbs are a classic detail on fences fronting Victorian-era homes where they were often paired with ornamental scrollwork.
Shown: 22-inch cast-aluminum post cap, $7.19; Home Depot
Pick a Post Cap: Urn
For a greater number of cap styles, upgrade to beefier 33-inch posts and choose from styles like this curvy shape, designed to replicate a turned-wood post.
Shown: 33-inch cast-aluminum post cap, $62; Metalcraft Industries, Inc.
Gate Upgrades: Wireless Gate Bel
These hardworking details add a heap of function to your fence's entry point
Wireless Gate Bell
If your home's network extends to the gate, a smart doorbell can beam video of your guests to your phone without requiring wires.
$199; Ring
Gate Upgrades: Magnetic Latch
Traditional latches stop working as the gate settles, but this magnetic one adjusts to seasonal movement and can work with your house key.
$67; D & D Technologies
Gate Upgrades: Self-Closing Hinge
Replace traditional hinges with this rust-proof version, in plastic and stainless steel.It will swing closed any gate up to 66 pounds.
$21 for a pair; D & D Technologies
Fence Friends: Clipped Hedge
Foliage and flowers soften the hard lines of a metal fence, turning a border into a pleasing streetscape
Clipped hedge: a thick hedge can boost privacy with a metal fence. The foliage of American hornbeam, a deciduous, shrubby tree, emerges reddish-purple, then turns green before finishing orange-red in fall. Its gray-blue bark provides winter interest.
Fence Friends: Tall Bulbs
Add a touch of English cottage-garden style with the straight stems and softball-size blooms of allium. 'Globemaster' reaches over 30 inches tall with purple flowers up to 12 inches wide—a colorful and fun counterpoint to black metal pickets.
Fence Friends: Mixed Perennials
Enhance a rusted iron or steel fence with a border of white, pink, purple, or blue geraniums. Vary the heights and foliage of nearby plants, like the tall masterwort and shorter ferns here.
Design Variations: Staggered Spears
Even basic bars can take on different looks.
Staggered spears
While each of these tubular-aluminum pickets is finished with the same pressed-tip spear, simply alternating their heights, and giving the whole assembly a coat of creamy-white paint, helps to set this fence apart.
Shown: 4-foot-tall pinched picket panel in satin white, UAS-150, $11 per linear foot; Ultra Aluminum Mfg., Inc.
Design Variations: Arched Beauty
The classic wrought-iron hoop-and-spear design can now be had in easy-to-maintain hollow aluminum. Its kid-friendly curves keep pool-goers safe.
Shown: 5-foot-3-inch-tall loop-and-open-picket panel, starting at $18 per linear foot; Jerith
Design Variations: Old-World Detail
Sours: https://www.thisoldhouse.com/fences/21019028/all-about-metal-fences
Many of our customers are drawn to the classic look of a wrought iron fence and wonder if they could get the same results from aluminum. Like most questions about fencing materials, the answer is that each type has its advantages and disadvantages.
Rust
Iron fences rust. Aluminum fences don't. People who want to minimize home maintenance tasks will appreciate this about aluminum. The ability to resist rust and corrosion means an aluminum fence will maintain its strength better than iron, and you'll never need to paint it. At Buzz Custom Fence, we use DuPont Platinum certified system coating process to further protect your fence from rust, even where the base of the post meets the ground. The standard coating colors are brown, white, green or black. Our aluminum fences thrive in almost any environment, from high moisture to arid or acidic conditions.
But if you opt for a custom ornamental iron, our exclusive perma-plus paint powder coating has you covered there, too. This coating guarantees a long-lasting finish that slows down the rusting process and additional maintenance.

Curves
Aluminum fencing is lighter and more flexible than iron. This means it may be more suitable for round or curved configurations, or for steeply graded landscape. Iron is still a good choice for straight lines but Aluminum gives us the flexibility to make the fencing adapt to the surroundings.
Strength
Iron is heavier and stronger than aluminum. For high-security situations, iron might be the way to go for your fence. It also stands up better to heavy usage like commercial garages. We can install high security fencing to protect your business and keep unwanted visitors off your property.
Aluminum is less heavy-duty and therefore more damage-prone than iron. If you do choose aluminum, consider that it comes in different qualities, from residential to industrial grades.
History and Aesthetics
The phrase "wrought iron fences" conjures visions of historic districts, such as New Orleans' French Quarter. As a phrase, "aluminum fences" lacks the same cachet. If you're a fan of the ancient craft of wrought iron – with all its finials and other decorative details – aluminum might feel second-rate. At Buzz, we offer a wide variety of designs, shapes and colors in custom ornamental iron. Add some iron spikes for extra security. If you don't like the standard black, brown, green, bronze or white, you can select custom colors from a color wheel.
Cost and Conclusion
For many consumers, cost gets the final word. Aluminum costs less than iron, so if you're on a budget and like a low-maintenance lifestyle, it may be a better fit. But if you need a strong fence for frequent use and cost is not a problem, go with wrought iron.
At Buzz Custom Fence, we love to design and install both aluminum and wrought iron fence. Call us today to further discuss the pros and cons, or to start on the path towards building your dream fence.
Sours: https://buzzfence.com/iron-fencing-vs-aluminum-fence/
What Benefits You Can Get From Cast Aluminum Fence?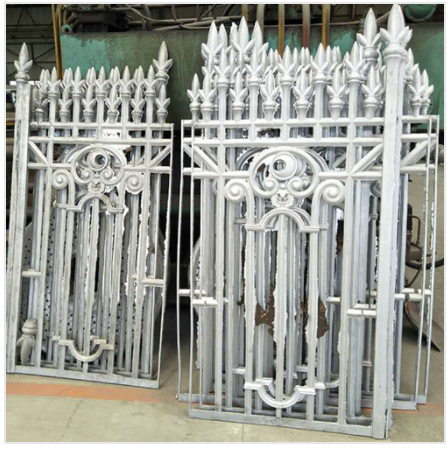 Cast aluminum fence is the choice of many people for residential fencing. What are the advantages of a cast aluminum fence? Read on for more information.
Cost savings
Perhaps the most attractive feature of aluminum fencing is its price, as it is more economical than other decorative fencing options. Compared to wrought iron fencing, aluminum fencing is much cheaper.
Less Maintenance
Unlike wood or iron fences, aluminum fences require little to no maintenance over time. Aluminum fences also don't warp or rot like wood and are difficult to cut, making your property more secure from potential intruders.
Aluminum fences are customizable
No matter what you want your fence to look like, you can make it happen with aluminum. Aluminum fences are available in a variety of colors. If you are concerned about the impact on the environment, aluminum is a good choice for your fence because it is fully recyclable.
Versatility
Different people want fences for different reasons. Aluminum fence designs can be used in many different ways, making them ideal for almost any property. Your aluminum fence may be purely decorative, adding beauty to your yard. You can install an aluminum fence with various styles of single or double gates at your driveway entrance, or enclose your pool area with an aluminum fence.
Strong and lightweight
Aluminum fencing is stronger than competing vinyl options. However, it is still relatively light, which minimizes installation time and cost. Because aluminum is welded together, it is stronger than fences that must be bolted or screwed in place during installation. This makes aluminum an excellent choice for security fencing.
Easier maintenance
If for some reason a part needs to be replaced, the cost can be controlled because the aluminum stakes and other parts can be easily replaced individually. It is lightweight and durable and, unlike cooked iron, will not rust over time.
Ideal for uneven terrain
Aluminum fencing also has sloped, so-called "erectable" sections that can be better adapted to slopes. In other words, uneven gaps between the ground and the bottom of the fence are avoided.
What is the purpose of your fence?
Residential fencing is divided into the categories of Security, Safety, and Decorative. Security fences are used to help keep intruders out. Safety fences are more for keeping pets within a yard or surrounding a pool. Decorative fences are used to delineate property lines or when the main goal is to enhance aesthetic appeal. We are a Cast Aluminum Fence manufacturer, please feel free to contact us if you need them.
Previous: How To Choose Aluminum Cast Doors?
Next: Decorative Landscape Mailboxes: Aluminum Vs Iron
Sours: https://www.ljmetals.com/company-news/benefits-you-can-get-from-cast-aluminum-fence.html
Iron Fence vs Aluminum Fence - Which is Better?
Fence Depot Aluminum and Wrought Iron Fencing
COVID-19 UPDATE
Fence-Depot.com is fully operational and accepting orders while maintaining our commitment to all health and safety standards per the COVID-19 mandates. Our company is classified as an essential business under the critical trades category and has been such since its fruition. We will continue to do our part in helping to stop the spread of COVID-19 by adjusting our company protocols in line with the best practices set forth by the CDC and our governor. We have adjusted our employee interaction by having numerous employees work remotely and are rotating our staff which is critical to ensure that our employees remain safe while staying on top of orders, shipping and every detail needed to continue our level of excellence in customer service. We have also implemented new procedures for disinfecting while maintaining "social distancing" in the physical sense.
We appreciate your steadfast support and the opportunity to be of service to you. We are all in this together – at fence-depot.com you are not just a customer, you are family!
---


Fence Shopping Made Easy Since 1988.
We sell aluminum fence, wrought iron fence, and more directly to homeowners and contractors who are looking for high quality fence, railing and gate products at affordable prices. What sets us apart? We want you to make an educated affordable purchase that is backed by our warranties and Price Match Guarantee.
Call or send your drawing today for a Free Quote and join the thousands of happy Fence-Depot.com customers!

How to Install Aluminum Fence
How to Install Aluminum Deck Railing



This video shows the steps to install aluminum deck railing on a basic deck.
Click on any of the links below to view the different styles, height options and prices.

Sours: https://www.fence-depot.com/
Fences cast aluminum
EXCLUSIVE ONLINE FENCE ESTIMATOR TOOL
Ultra Aluminum Ornamental Fences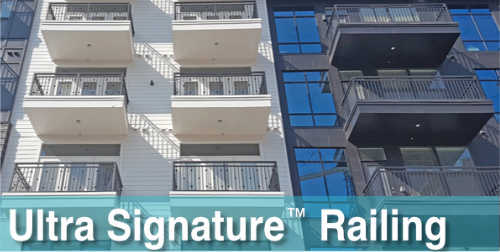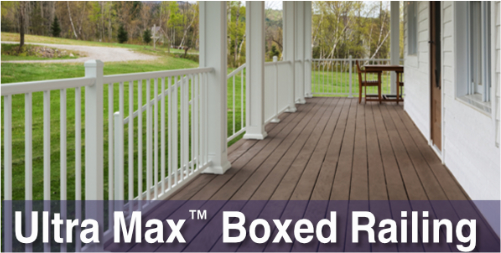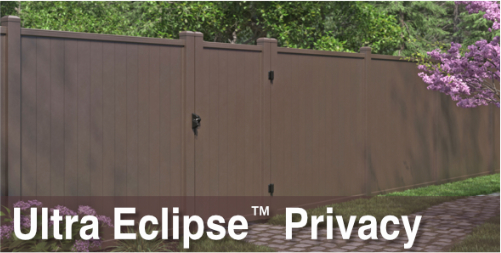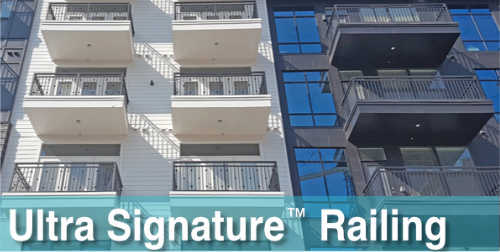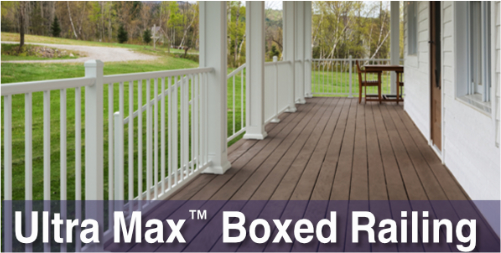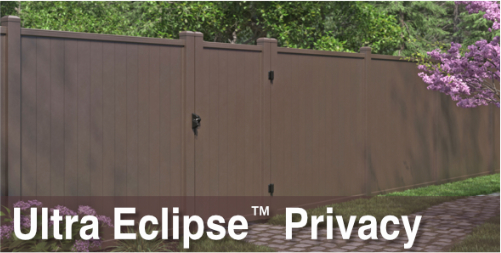 The Look and Feel of Traditional Wrought-Iron Fencing, Railing and Gates, 
in Low-Maintenance, Powder-Coated Aluminum.
Ultra Fence Features: Superior Design for Ultra-Strength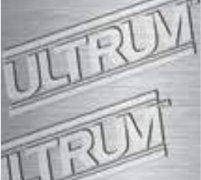 HIGH-STRENGTH ALLOY

High-strength Ultrum™ Alloy, made in the USA. It's as strong as steel, but will never rust. Ultrum™ is a 6005-T5 alloy, with a minimum ultimate strength of 35,000 psi.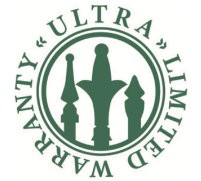 LIMITED LIFETIME
 WARRANTY

Ultra Aluminum™ products are warranted for life against defects in workmanship and materials, Ultra Powercoat™ for life against cracking, peeling or chipping.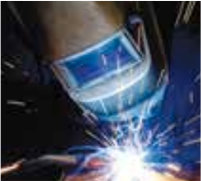 WELDED 
CONNECTIONS

All gates are fastened and 100% welded at all connections and joints; designed to stand up to the rigors of everyday use.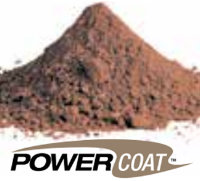 POWERCOAT™ 
FINISH

Our advanced 
Powercoat™ finish meets AAMA 2604 specifications, allowing us to produce a high-quality, long-lasting finish.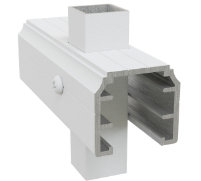 20% MORE ALUMINUM

Ultrarail™ – 20% more aluminum in all our rails, with a full 8 ribs inside. Maintains Ultra-Strength even when punched for pickets.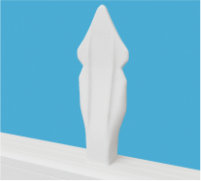 MORE DETAIL

Our pinched spear tops show more detail than most competitors--the more pronounced ribs add structural integrity as well as architectural appeal.
Choose Your Design, Build it Online and Create a Materials List of Exact Components
Visualize the dramatic difference Ultra Ornamental Aluminum Fencing can make.
Visualize this low-maintenance alternative to wrought-iron fencing in the real world.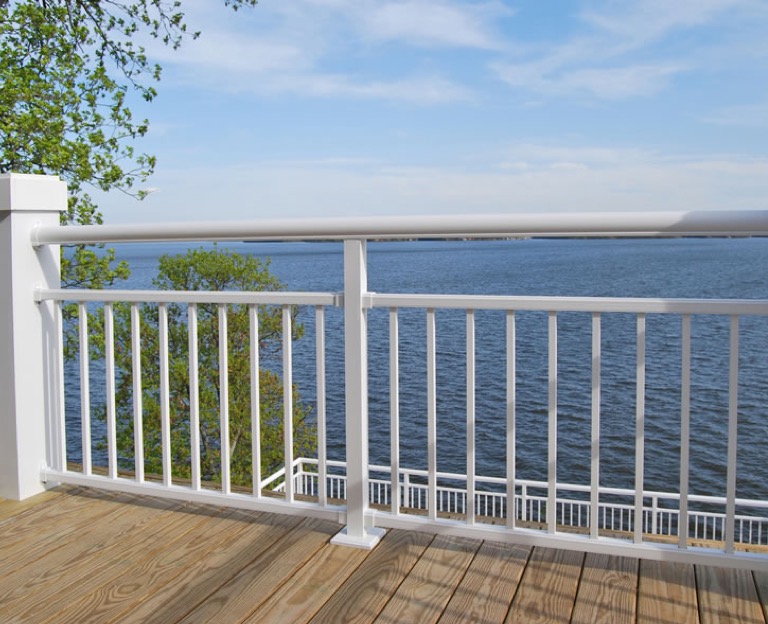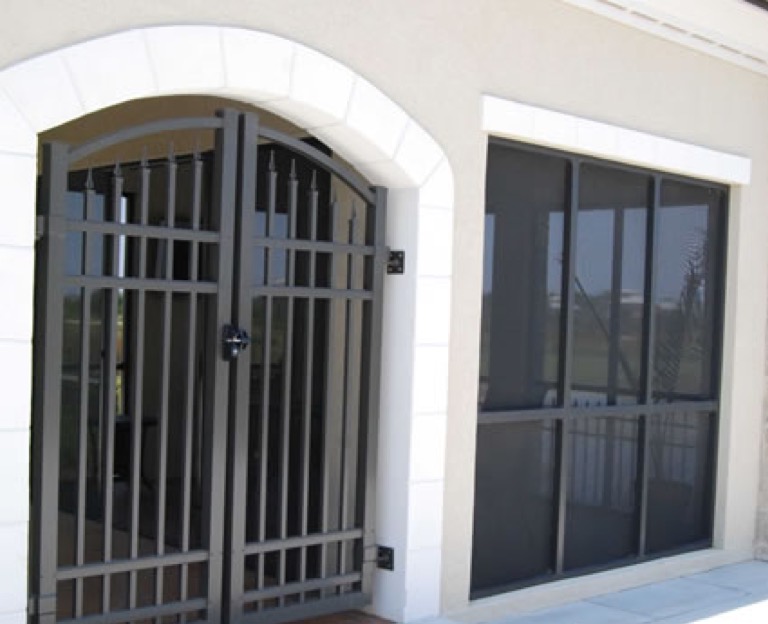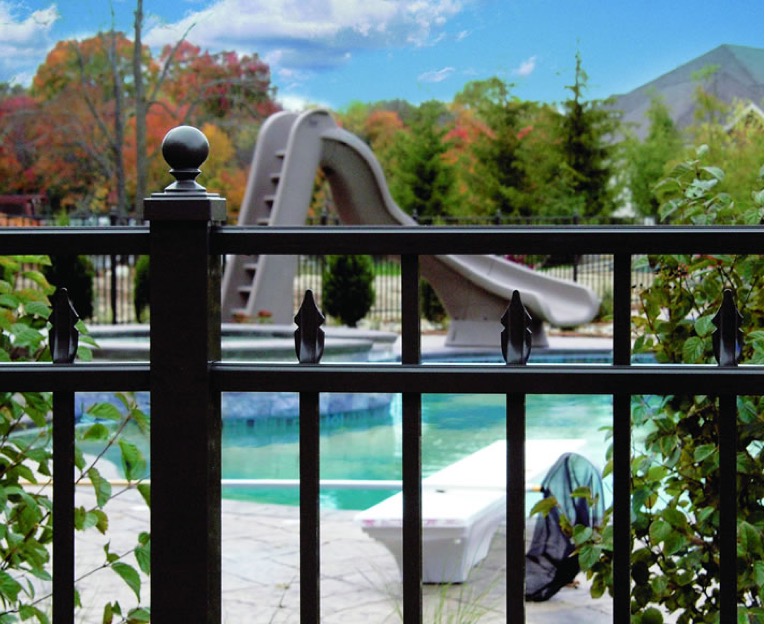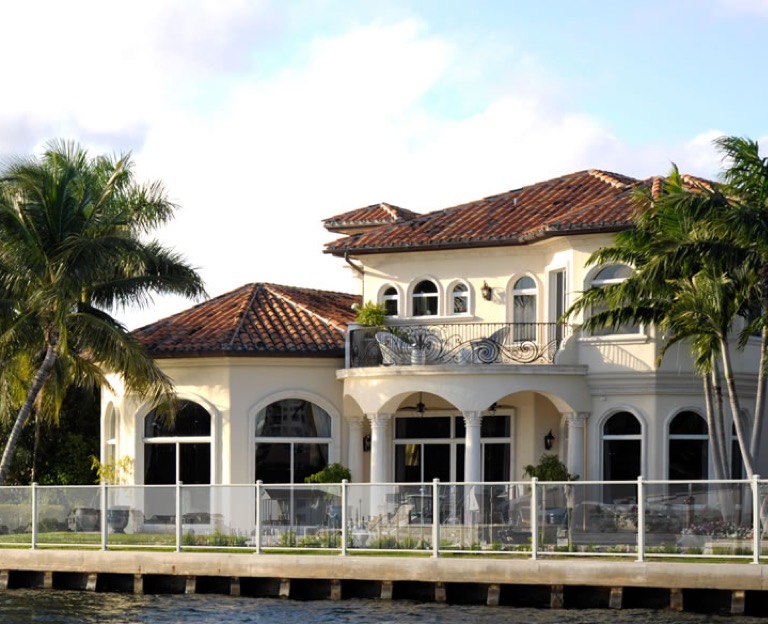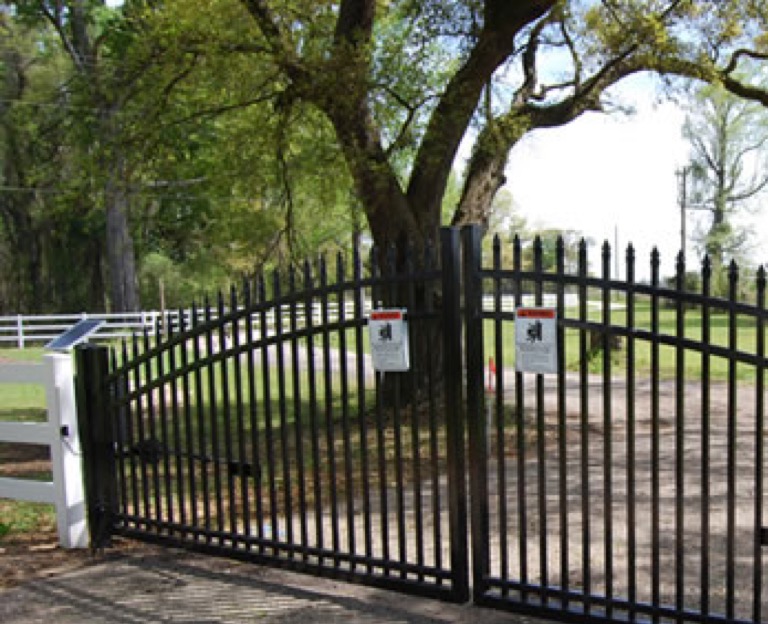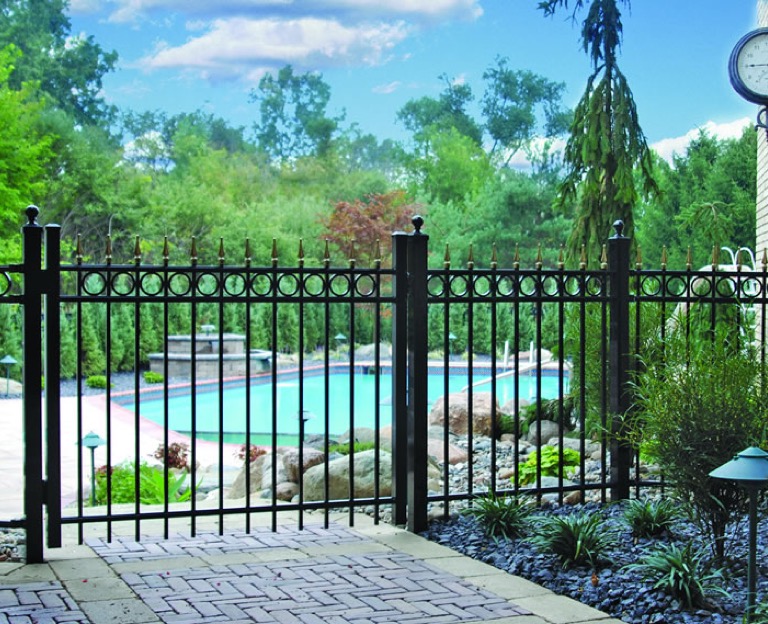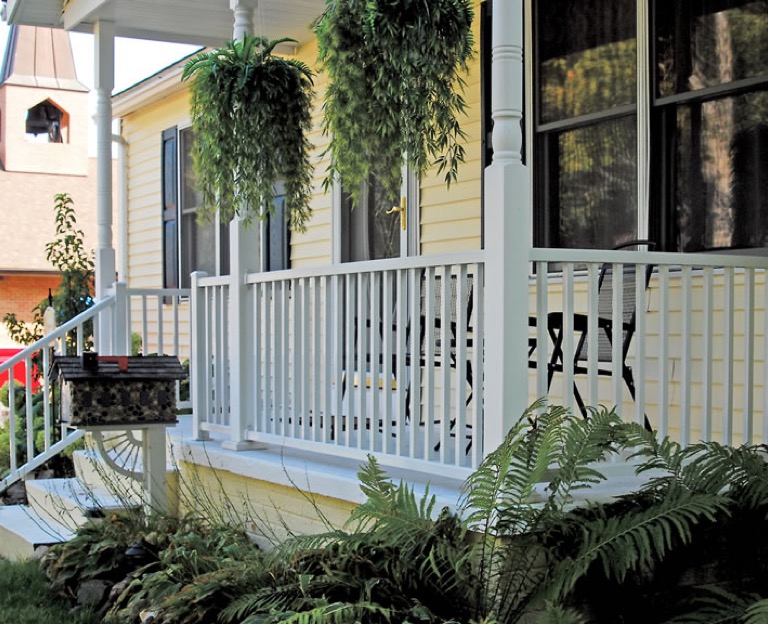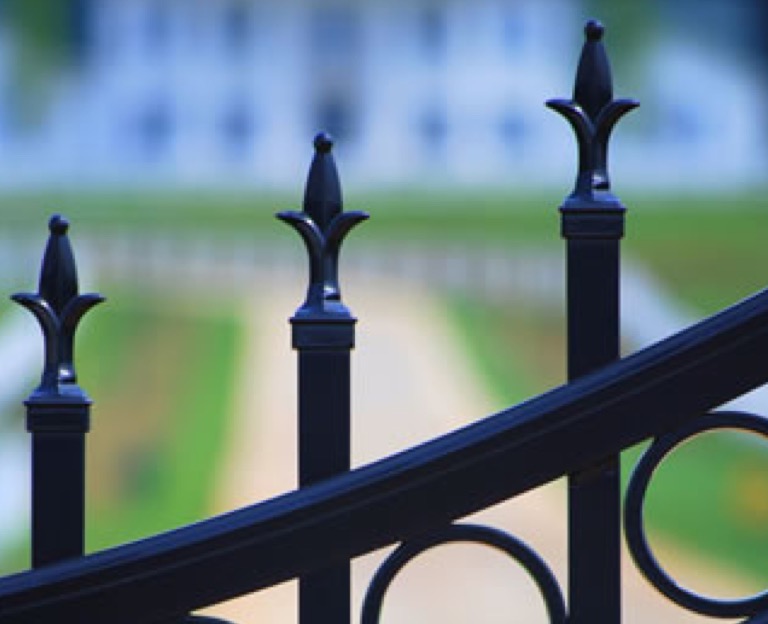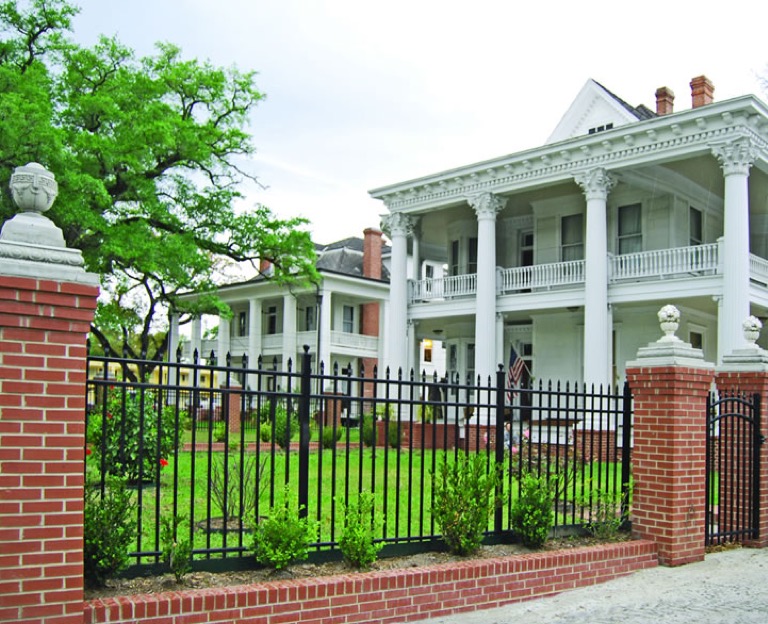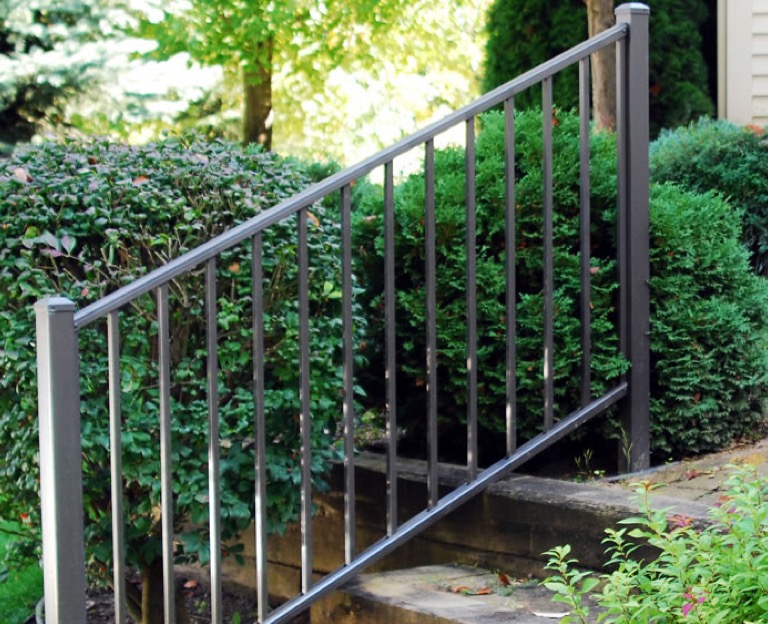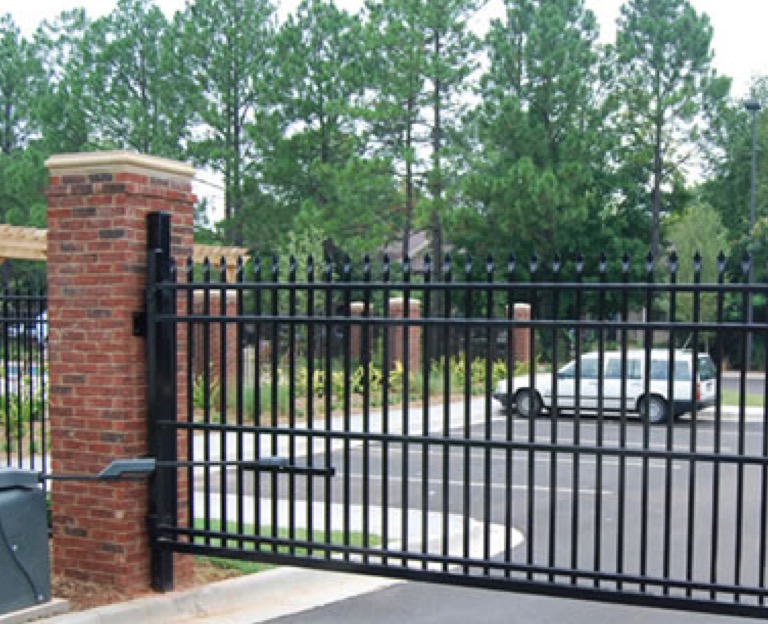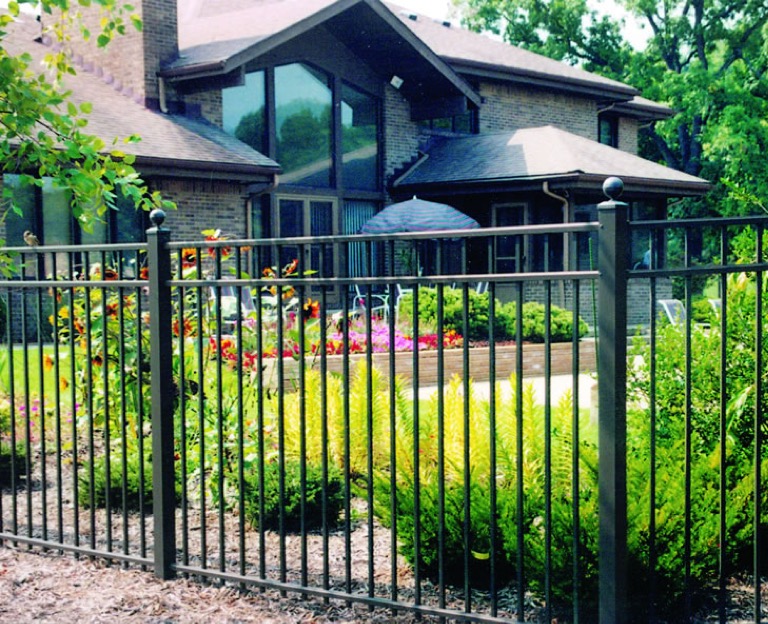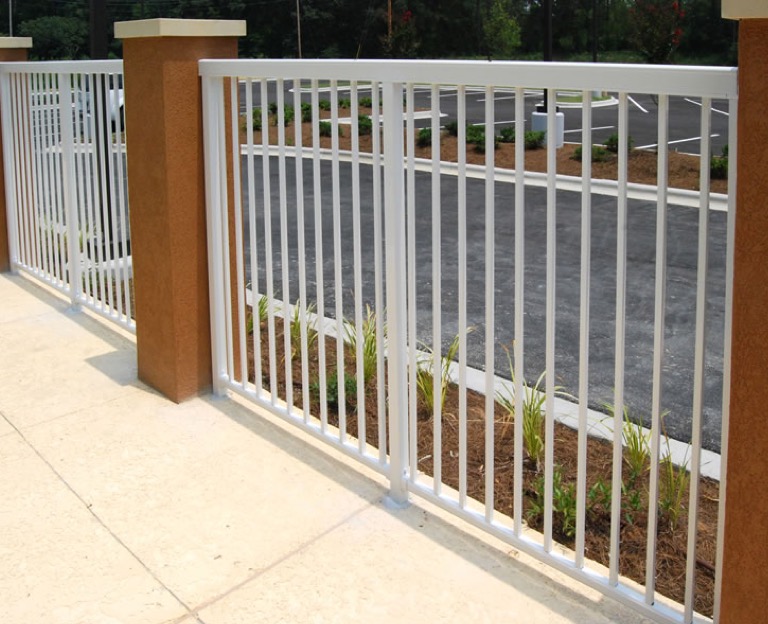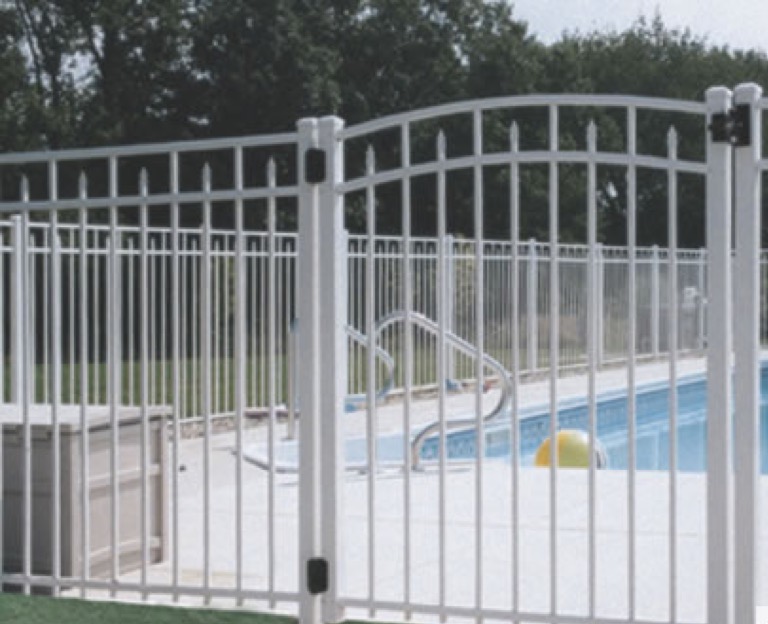 Showing there's more to Ultra Aluminum than fencing and gates...
Ultra Signature™ Juliette Balconies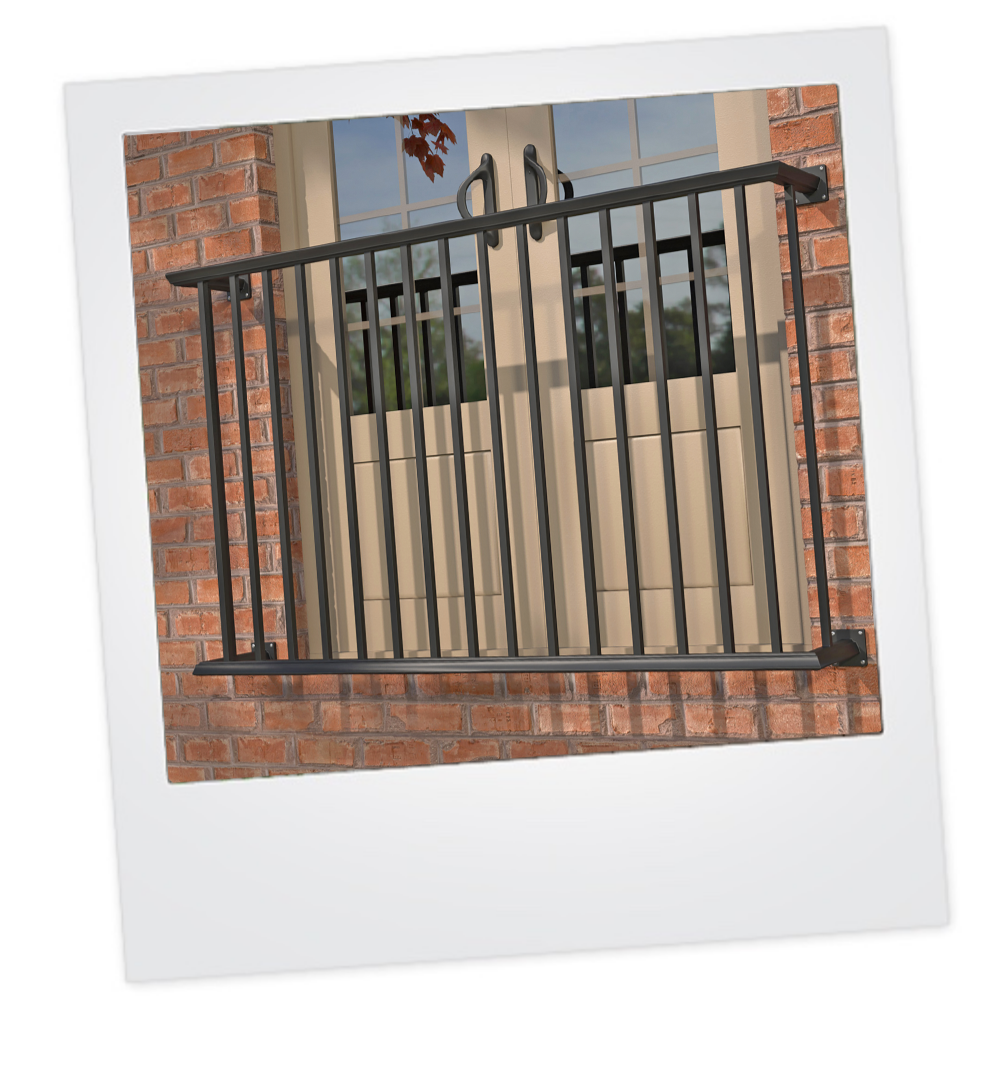 Well-designed--to be both strong,
and visually appealing.
Ultra Aluminum™ Juliette Balconies are made in America of strong aluminum alloys, with welded corners, welded balusters, and welded flanges for a secure connection to the building.
All Components are Super Low-Maintenance Ultra Aluminum
Ultra Balconies come in a variety of colors, all with a Lifetime Warranty against cracking, chipping or peeling.
available in Gloss or Textured Finishes
Our advanced Powercoat™ finish allows us to produce a high-quality, long-lasting finish, and it meets AAMA 2604 Standards for the ultimate in durability and UV Protection.
Product Spotlight
Ultra Max Railing
Railing Systems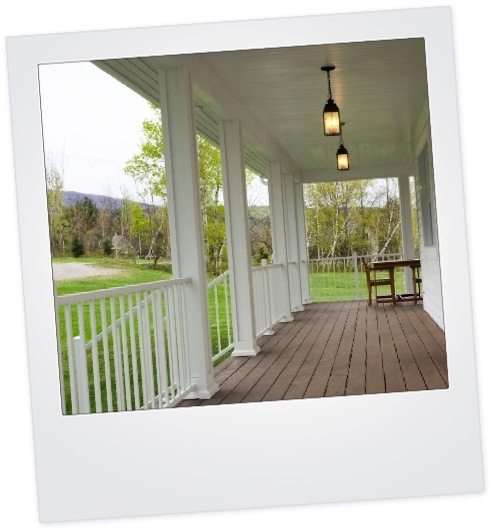 Simple Installation
Simple installation is the key design element to the new Ultra Max Railing Systems.
Install-Guide Templates locate bracket placement. Simply screw brackets into place and drop your railing into the brackets.
Quality = Strength
Ultra Screws and Welds. Ultra Max railing is the only assembly that uses 1/4" stainless screws. Ultra welds and fastens all our posts, and our commercial posts surpass 1,200 lbs of pull.
Deck-Over-Rail
A variety of options are available to create a deck or porch that's truly unique, including Deck-Over-Rail, for a convenient drink ledge.
Tested Toughness
Ultra delivers superior product design for stronger structural integrity in aluminum railing and gates. Our Ultrum™ 2X-TRUSION 6005-T5 alloy tests at a minimum ultimate strength of 35,000 psi, but will never rust.
Need Aluminum Fence Products? Like what you see?
Need more information?
Contact Us
Sours: https://www.ultrafence.com/
Aluminum Fence - How to install it!
My first reaction was fright. Not knowing how to react to this, I looked around for help. There was very little time left before going out to the big street, so I came to my senses, and, leaving the magala, I sighed with relief. In a civilized setting, I had other thoughts.
Now discussing:
Increased. Wait a wretch, my wife got up and lifted me, who knew almost nothing from pleasure next to her, and then a stream of. Sperm broke free and I saw that I was cumming on an artificial penis that my wife skillfully substitutes for pressure.
5228
5229
5230
5231
5232