Condominiums for Sale in Louisville
Start Your Property Search
Learn about Louisville Condominiums for Sale in Louisville, Kentucky. Giving home buyers many exciting options, Louisville Condominiums attract buyers because of their beneficial lifestyle and great locations. Condos in Louisville feature interesting floor plans, tasteful finishes, and a quiet community feel. You can search the Louisville Condominium Listings for other condominiums for sale.
Consider reading about Buying a Home, studying our Expert Guide for Home Buyers, or learning about Buyer's Agency. You can also perform an Advanced MLS Search, find a home using the MLS Map Search, or read about other Louisville Subdivisions. Read our blog to find Current Events, or browse information about Schools and Community Information.
Louisville Real Estate Market StatisticsOctober 20, 2021
Louisville Condominiums by Price
All Listings
Under $100,000
$100,000 - $200,000
$200,000 - $300,000
$300,000 - $400,000
$400,000 - $500,000
$500,000 - $600,000
$600,000 - $700,000
$700,000 - $800,000
$800,000 - $900,000
$900,000 - $1,000,000
Over $1,000,000
Find Condominiums for Sale on the Louisville MLS. Buying a condo in Louisville, Kentucky can be very beneficial in the Louisville real estate market. Condos are also known as condominiums and come in a huge variety of floor plans and styles. For buyers who are on the move frequently or who do not want to deal with the exterior upkeep associated with a detached single family home, condominiums are a great buy. There are numerous condominiums for sale in Louisville, Kentucky. Condos are part of Louisville real estate. Read More...
Here are few examples of condos in Louisville - 1400 Willow is an iconic secure condo building that features luxury condominiums perfectly located near Cherokee Park. Bradford Commons is a condo development located near J-Town off of Blankenbaker Lane with affordable newer condos. The Villas at Rock Springs are patio homes, similar to condo living, found in Louisville's East End. Shelby Crossing has affordable condominiums near Middletown off Shelbyville Road. The Springs of Glenmary are also patio homes found off Bardstown Road.
Buying a Louisville condo has some differences when compared to buying a detached single family home. For one, with most condos you will share at least one wall of your home with a neighbor. This could bring challenges depending on each party's lifestyle, so pay close attention to how well the condominium unit is insulated. In addition, there will be common areas that are shared with neighbors. If you require extra privacy look for a unit that provides for your needs.
Condominiums in Louisville will typically have a home owners association that will require you to pay a monthly or yearly fee that is used to maintain the common areas, exterior maintenance, and exterior insurance. In addition, some condo complexes will use the fee to pay for sewers, snow removal, trash removal, and other miscellaneous expenses. It is important that you know exactly what you are getting with your condo fee as they may vary significantly in price and services. It is also very important that you research the home owners association financial records to ensure that the complex is being managed adequately.
I would love to help you with all of your Louisville condominium and Louisville real estate needs. You can search the MLS for a Condominium for Sale in Louisville at your leisure. Show Less...
Sours: https://www.joehaydenrealtor.com/louisville-condominiums/
Condos for Sale in Dallas TX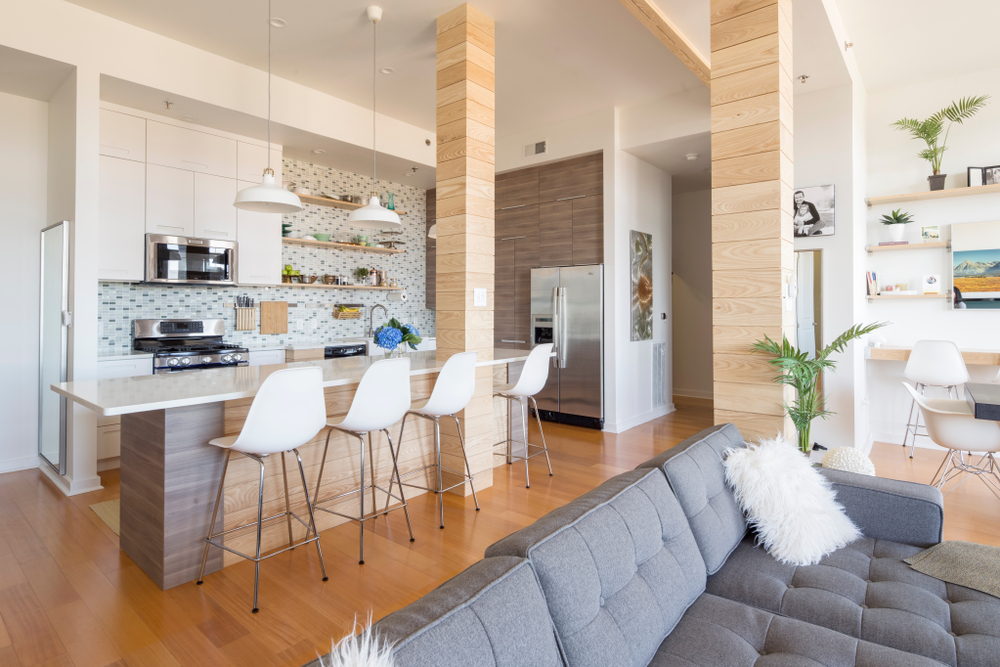 Search all condos for sale in Dallas, TX. To change how the search is displayed, click the gray button next to "Sort Listings By." Using the gray button below, you can sort homes by prices or days on market. For information about condos for sale in Dallas, Texas, or to schedule a showing, click "Request a Showing" when viewing any of the condos on our website.
You can also create and save a custom home search by clicking the red "Save this Search" button and register for a free account. A custom search will allow you to receive email alerts when new Dallas condos hit the market.
Some of the condos included on this page may be in other municipalities like Plano, Fort Worth, Flower Mound, Frisco, and other cities/locations. However, due to the popularity of certain buildings, we have included these properties under the condos in Dallas umbrella to make your search easier and more convenient.
Click a Link below to Search Condos in Dallas by Price
$100,000 - $200,000
$200,000 - $300,000
$300,000 - $400,000
$400,000 - $500,000
$500,000 - $600,000
$600,000 - $700,000
$700,000 - $800,000
$800,000 - $900,000
$900,000 - $1,000,000
Over $1,000,000
Current Dallas Condos Statistics October 20, 2021

Information is deemed reliable, but is not guaranteed accurate by the MLS or NTREIS. The information being provided is for the consumer's personal, non-commercial use, and may not be reproduced, redistributed or used for any purpose other than to identify prospective properties consumers may be interested in purchasing. Real estate listings held by brokerage firms other than Knox REALTORS are marked with the NTREIS IDX logo and information about them includes the name of the listing brokerage.
NTREIS data last updated October 20, 2021.
Popular Dallas Condo Searches
Search Condos in Dallas Texas by Neighborhood
Dallas Condos by Building
Sours: https://www.knoxre.com/condos/
Condos for Sale in Louisville KY
New Louisville Condos for Sale
New
$165,000
1124 Powerhouse Ln 206, Louisville
2 Beds 2 Baths 1,143 SqFtResidentialMLS® # 1598978RE/MAX Alliance
New
$179,900
1008 Forest Park Rd, Louisville
2 Beds 2 Baths 1,130 SqFtResidentialMLS® # 1598977Lenihan Sotheby's International Realty
New
$176,000
7308 Fox Hollow Way, Louisville
2 Beds 2 Baths 1,200 SqFtResidentialMLS® # 1598942Jan Scholtz REALTORS
New
$147,900
430 Sprite Rd 5, Louisville
2 Beds 1 Bath 722 SqFtResidentialMLS® # 1598932Lincoln Crum Realty
New
$175,000
8319 Grand Trevi Dr, Louisville
3 Beds 3 Baths 1,625 SqFtResidentialMLS® # 1598930BERKSHIRE HATHAWAY HomeServices, Parks & Weisberg Realtors
New
$152,500
4875 Sherburn Ln 2p, Louisville
2 Beds 2 Baths 1,082 SqFtResidentialMLS® # 1598906Schuler Bauer Real Estate Services ERA Powered
New
$187,499
8625 Shelbyville Rd 202, Louisville
2 Beds 2 Baths 1,201 SqFtResidentialMLS® # 1598893Lenihan Sotheby's International Realty
New
$174,900
112 Leonardwood Dr 703, Frankfort
2 Beds 3 Baths 1,370 SqFtResidentialMLS® # 1598880Alliance Realty, LLC
New
$285,000
1638 Cowling Ave 1, Louisville
2 Beds 1 Bath 1,382 SqFtResidentialMLS® # 1598872Rainey, Allen & Shaw REALTORS
New
$50,000
3320 Bardstown Rd 111, Louisville
1 Bed 2 Baths 1,228 SqFtResidentialMLS® # 1598867Schuler Bauer Real Estate Services ERA Powered
New
$120,000
2214 Sherwood Ave 15, Louisville
1 Bed 1 Bath 596 SqFtResidentialMLS® # 1598860RE/MAX Properties East
New
$210,000
8703 Summertree Ln, Louisville
2 Beds 2 Baths 1,354 SqFtResidentialMLS® # 1598851Family Realty LLC
Louisville KY Condos by Price
Louisville Condo Communities
When looking for a place to call home, some may consider a more maintenance-free lifestyle. Condominiums are becoming more and more popular around Louisville KY. Some are deciding on downtown lofts, waterfront condos or even a similar style patio home or townhome.
A good question to ask yourself is, what should I consider when buying a condo?
Some condo associations have a monthly maintenance fee covering a variety of amenities. Before choosing a specific condominium, find out more about the Home Owners Association. Review the bylaws and restrictions, and how they fit with your living arrangements. Find out how much the maintenance fee is and if there is a set annual increase.
If you have any questions about a Louisville condo for sale, feel free to contact us today.
Guide To Living in Louisville Condos
Living in a condo in Louisville KY is becoming more and more of a growing trend. Local homebuyers and people relocating here may prefer the maintenance-free lifestyle. Living in a condo often allows owners to have access to a pool, tennis courts, and even live nearby local shops.
Some condo buyers are looking to live closer to Downtown. Having the benefit of being closer to restaurants, shops, and other great attractions.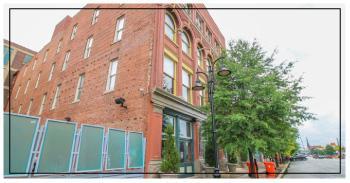 Pros and Cons of Buying a Louisville KY Condominium
Pros of Living in a Condominium
As you may know, there are a lot of benefits to owning a condo or Downtown Louisville loft. Below we highlight some of the benefits of owning a condominium.
Easy to Maintain- Condos in Louisville KY are typically easier to maintain. You are not responsible for yard work, roof repair/gutters, and groundskeeping.
Location- Condos for sale in Louisville KY are usually in a great location.
Security- Many of the condos in Louisville offer additional security. Ranging from private parking, security cameras, gated entrances, and even keypad controlled access.
Service & Amenities- Many Lofts and Condos offer fantastic amenities to the residents. Enjoy access to the community pool, tennis courts, workout facilities and more.
Neighbors- Living in a condo in Louisville is a great way to meet other local neighbors. Many condos have lounge areas that have a small library, meeting rooms, and even free Wi-Fi hotspots.
Cons of Living in a Condominium
Unfortunately, there are some drawbacks when it comes to owning a condo in Louisville. Below are some of the negatives that may come with owning a condominium.
Monthly Maintenance Fees- Your maintenance fee is usually applied to the basic cost of maintaining the area. From snow removal, grounds keeping, master insurance, upkeep of amenities, and more.
Privacy- When it comes to living in a condo you will notice that you do not have the same amount of privacy compared to living in a home.
Harder to Sell- Condos statistically take longer to sell in the Louisville real estate market. The demand is lower and also because of financing barriers that come along with certain condo communities (ex: FHA/VA approved).
Appreciation- Condominiums in Louisville may not appreciate at the same pace as a home.
Louisville Condos vs Louisville Patio Homes
Understanding the difference between a condominium and a patio home. A condo in most instances is a type of ownership where you pay a monthly maintenance fee and abide by restrictions in place. Condos are similar to apartment buildings if you are looking for an architectural style comparison. The difference is that you, as an owner, own the interior space of the condo and share ownership of the common areas. You do not, own the land that the condo building is on and the amenities.
A patio home is similar to a single-family home or townhome. Where the developer has built a cluster of patio homes in most instances, shared walls. Sometimes a patio home or townhome may also be in the same category as a condo because they may offer the same features.
Garretts Realty Group can help you find your new dream condo. To improve your results consider adjusting your Louisville KY real estate search results, try sorting by new listings first, sort by price, or even change the property type. If you need additional information, one of our top Louisville Realtors® can help you find the perfect property.
Sours: https://garrettsrealty.com/louisville/condos.php
Condominiums for sale 1,2,3 bedrooms
Nastya periodically fed me with a fork, like a little one, and over and over again gently kissed me on the cheek. Sometimes Nastena began to move to the beat of the music, which added pleasantness to my bliss. In response, I also did not leave Nastenka with my attention, stroking the velvety back with my fingers or pressing it to me.
I was.
For sale condomeniums
On the one hand, spying on girls when they are naked is not good, of course. On the other hand, its very interesting what to hide. And there was no chance to look at them so that they knew and agreed.
New Condominiums For Sale By The Beach - La Union Philippines
Return to Moscow and calmly discuss and think things over. And the coming evening and night, if something happens, just do not rack your brains and do what you like. Moreover, neither Seryoga nor Vika evoke any negative emotions in us, and if the situation develops in such a way that we have to have sex with them again, then. Perhaps we will not mind.
You will also like:
Am I in a hurry to go home now, and if there is time, we would sit in some cafe. And then take a taxi - I would take you home, said Daria. I replied that my parents no longer worry about me - an adult, when I come, then Ill come. She seemed to be delighted, and we went, chatting on the go, to look for open places. One thing we didn't like - it was too noisy, but we wanted something quieter.
4852
4853
4854
4855
4856