Download NASA's New Batch of Stunning Images of Mars for Free
It has been 15 years since NASA launched their Mars Reconnaissance Orbiter (MRO), and it continues to provide us with spectacular images of the Red Planet. To celebrate this anniversary, NASA has released a new batch of images from the MRO, including some of the most detailed shots we've seen so far. Here's what we can not only see, but download for free.
How were these taken?
According to NASA, the MRO's primary mission is to study the temperatures in Mars' atmosphere, look underground using radar and detect minerals on the planet's surface. Even though photography isn't part of that, the spacecraft is probably best known for the incredible images it captures, which have largely shaped our current knowledge of what Mars looks like.
If you're curious about the type of cameras you need to take images like this, here's what's onboard the MRO, per NASA:
The Mars Color Imager (MARCI) has a fisheye lens that produces a daily global view. The Context Camera (CTX) provides 19-mile-wide (30-kilometer-wide) black-and-white terrain shots. Those images, in turn, offer context for the tightly focused images provided by MRO's third camera, the High-Resolution Imaging Science Experiment (HiRISE), which produces the most striking views.
Even though all the cameras are important, the HiRISE has kind of been the MVP of the MRO, capturing everything from tumbling avalanches and skyscraping dust devils, to other NASA spacecraft on Mars, like the Curiosity and Opportunity rovers. As of early August 2020, HiRISE alone had taken 6,882,204 images.
Why are some of the images blue?
First, a word about the colors in the images; specifically, why some are predominantly blue, instead of the signature reddish hue of the planet. In these images, "false color" was added to highlight features like the tops of dunes and ripples to show how different aspects of the Mars landscape change over time (similar to what happens Earth, but without the impact of human residents).
"The more we look, the more we discover," Leslie Tamppari, MRO's deputy project scientist at the Jet Propulsion Laboratory said in a statement. "Before MRO, it wasn't clear what on Mars really changed, if anything. We thought the atmosphere was so thin that there was almost no sand motion and most dune movement happened in the ancient past."
How to see and download the images
The new batch of images can be found by clicking on this page of NASA's website. That'll bring up what looks like a blog post with images and then descriptions of them. To see any of the images up-close, or to download them, click on the image itself. You'll then have the option of downloading it as a JPG or TIF, or as wallpaper.
Sours: https://lifehacker.com/download-nasas-new-batch-of-stunning-images-of-mars-for-1844736860
Just minutes after NASA's Perseverance rover stuck its landing on Mars, it sent back two historic images — our first-ever views of the red planet from the elusive Jezero Crater.
Percy, as the rover is nicknamed, got through the "seven minutes of terror" on Thursday — a series of make-or-break events to land. A successful landing was announced just before 4 p.m. ET from NASA's Jet Propulsion Laboratory (JPL) in California.
"Touchdown confirmed! Perseverance is safely on the surface of Mars, ready to begin seeking the signs of past life!" Swati Mohan, a guidance, navigation and control officer monitoring telemetry at JPL, called out as the rover landed. Socially-distanced flight engineers burst into cheers and applause as they breathed a collective sigh of relief.
Just moments later, scientists received the rover's first two pictures, showing a rocky view of the rover's new home.
One of the rover's Hazard Avoidance Cameras, which primarily help with driving, snapped the black-and-white shots. The camera is partially obscured by a clear protective cover. Later images from the rover will be higher-resolution.
Percy itself can also be seen in the first image — its large shadow announcing its arrival.
The photos mark one of the rover's first successes, and show the team on Earth that it made it to Mars safely.
"Hello, world. My first look at my forever home," the rover tweeted upon arrival.
President Joe Biden watched the rover landing live from the White House.
"Congratulations to NASA and everyone whose hard work made Perseverance's historic landing possible," he tweeted. "Today proved once again that with the power of science and American ingenuity, nothing is beyond the realm of possibility."
Scientists said they hope to view "pretty spectacular" video and audio footage, as well as additional photos, within the next few days.
The rover, NASA's most sophisticated to date, will soon begin its hunt for signs of ancient life. Billions of years ago, the Jezero Crater was home to a large lake, and Percy will collect samples that will be the first to make the trek back to Earth for scientists to examine.
During the first month, they also plan to test a small 4.5-pound, $80 million helicopter named Ingenuity. It will attempt the first powered flight in the thin Martian air, a "Wright brothers' moment" on another world.
Perseverance Mars Rover
More More
Sophie Lewis
Sophie Lewis is a social media producer and trending writer for CBS News, focusing on space and climate change.
Sours: https://www.cbsnews.com/news/mars-rover-first-photos-nasa/
Mars PNG Transparent Planet Pictures, Free Download
Mars Png
You can download 33 free
mars png images
.
When designing a new logo you can be inspired by the visual logos found here. All images and logos are crafted with great workmanship. There is no psd format for Mars PNG transparent planet pictures, free download in our system. In addition, all trademarks and usage rights belong to the related institution. We can more easily find the images and logos you are looking for Into an archive.
Please, Do not forget to link to Mars PNG transparent planet pictures, free download page for attribution!
Thanks for choosing us!
mars transparent png stickpng

Res: 269x269, Size: 44 KB

mars, interactive solar system

Res: 600x600, Size: 515.7 KB

mars, discover solar system part kila blog

Res: 256x256, Size: 95.37 KB

mars fertile ground villanova magazine

Res: 1080x1080, Size: 1.14 MB

mars the bringer war planets and stars planet

Res: 350x350, Size: 167.28 KB

mars, does anybody care about venus anymore andrew henke medium

Res: 960x996, Size: 1.36 MB

mars hameed deviantart

Res: 1600x1600, Size: 2.32 MB

planet mars grahamtg deviantart

Res: 894x894, Size: 648.08 KB

mars transparent png stickpng

Res: 400x400, Size: 33.51 KB

why colonize venus instead mars erik engheim medium

Res: 551x551, Size: 428.29 KB

mars, saw another mighty angel came down from heaven

Res: 512x512, Size: 312.64 KB

mars, terrestrial planets

Res: 1024x1024, Size: 639.83 KB

mars, millionthvector new planet sprites

Res: 708x708, Size: 452.65 KB

mars, spacepedia solar system scope

Res: 512x512, Size: 438.72 KB

file mars wikimedia commons

Res: 628x629, Size: 371.47 KB

mars, the astrobiologist guide life the solar system and

Res: 505x503, Size: 351.92 KB

mars futurama worlds tomorrow wiki

Res: 1200x1200, Size: 417.89 KB

mars, solar system

Res: 500x500, Size: 234.13 KB

vector graphic mars solar system planet

Res: 720x720, Size: 428.38 KB

mars icon bumpy planets iconset thomas veyrat

Res: 256x256, Size: 94.32 KB

file mars transparent wikimedia commons

Res: 500x500, Size: 261.2 KB

mars remnantsofearth wiki fandom powered wikia

Res: 336x341, Size: 34.47 KB

mars, transparent planet pictures space facts

Res: 800x800, Size: 351.23 KB

file mars transparent background

Res: 480x480, Size: 267.99 KB

mars icon solar system iconset dan wiersema

Res: 512x512, Size: 196.67 KB

mars, slice the solar system sizes

Res: 580x580, Size: 179.63 KB

image mars destiny wiki fandom powered wikia

Res: 381x383, Size: 109.85 KB

robot explorers return mars

Res: 700x701, Size: 617.35 KB

mars transparent background background check all

Res: 1023x1023, Size: 669.55 KB

file mars bacterial takeover

Res: 1024x1024, Size: 858.53 KB

image mars warhammer fandom powered wikia

Res: 324x324, Size: 51.95 KB

planet mars transparent background

Res: 525x515, Size: 262.61 KB

mars icon planets iconset teijo

Res: 256x256, Size: 107.19 KB
Sours: https://www.freepnglogos.com/
New: Mars In 4K
Mars Images and Stock Photos
building eiffel tower under gray cloudy sky architecture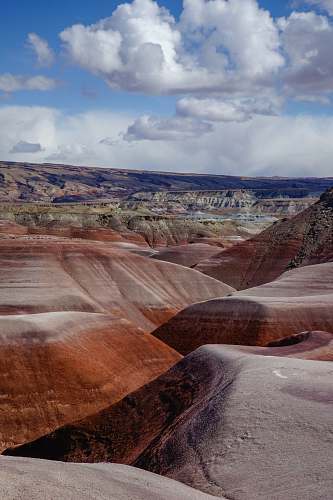 outdoors landscape photography of canyon desert
Black and White View of Church in Milan image - Free
sunset gray rock formation under white and blue sky during daytime photography sunrise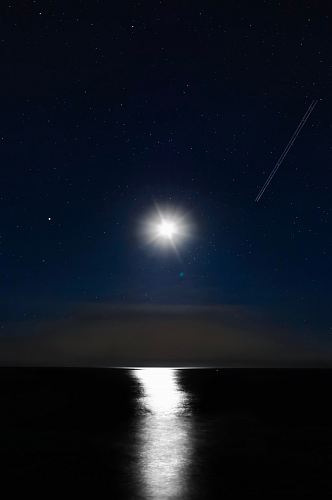 moon phot
israel brown rocks on brown sand under blue sky during daytime masada
rock man walking on gray rocks under yellow sky during daytime sunrise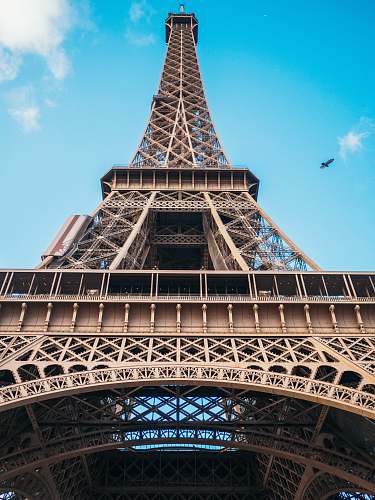 building low-angle photography of Eiffel Tower, Paris, France tower
black-and-white grayscale photo of brick wall brick
cosmos evening color space darkness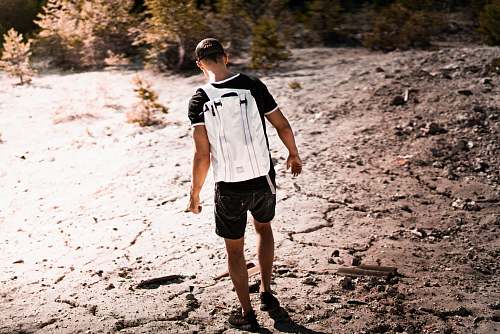 human man walk on dry soil during daytime person
cloud black and white architecture sky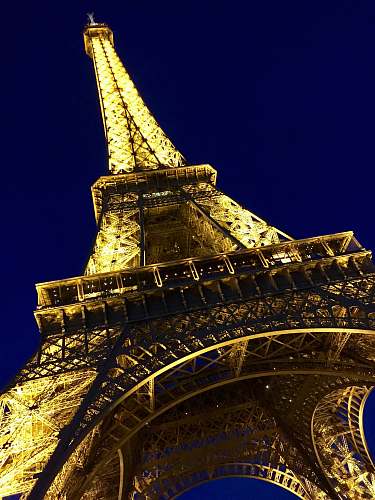 architecture Eiffel Tower, Paris spire
desktop wallpapers top view land under clouds desktop backgrounds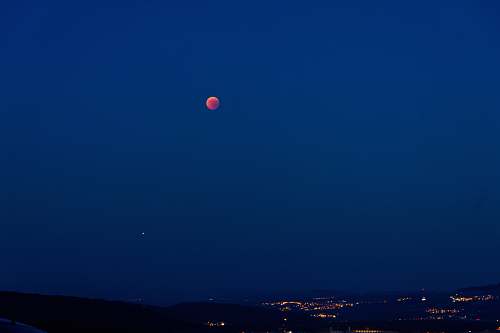 moon moon view during night time night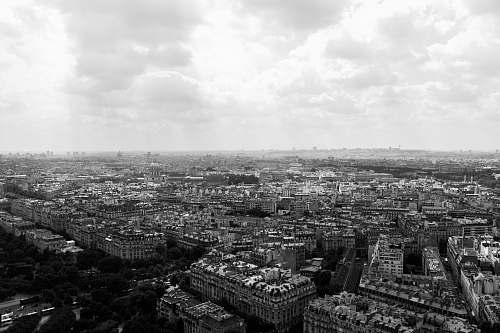 city grayscale photo of building building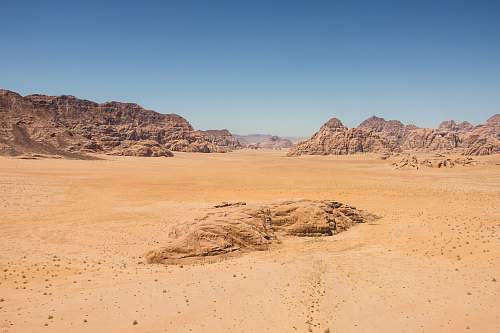 desert landscape of photography of desert landscape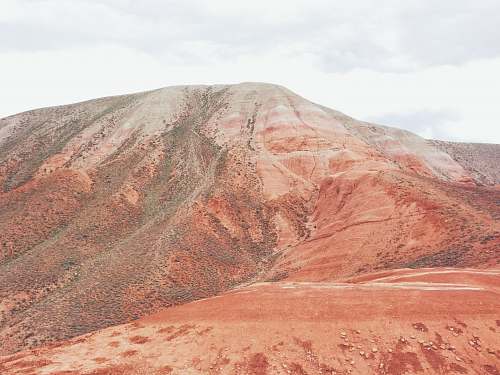 ridge close-up photography of brown mountain range during daytime mountain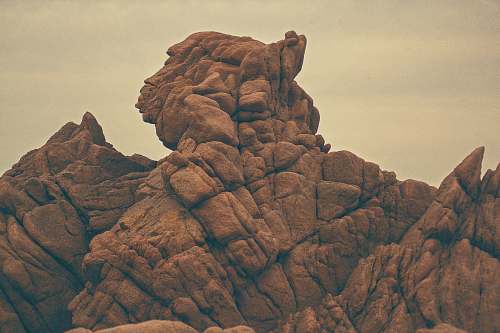 nature brown rocky mountain under cloudy sky cliff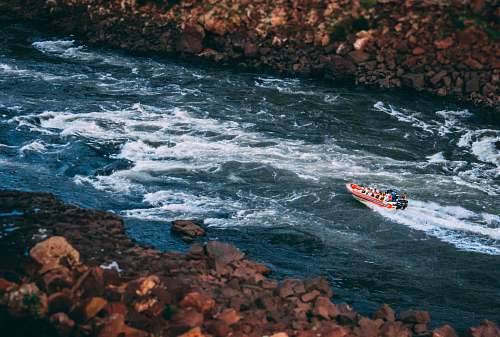 transportation people riding boat on lake during daytime vehicle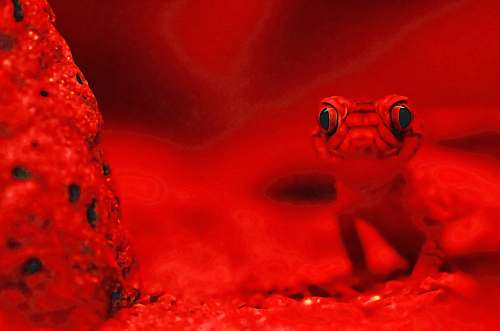 kuranda red lizard selective photography australia
tower black and white tower under blue sky architecture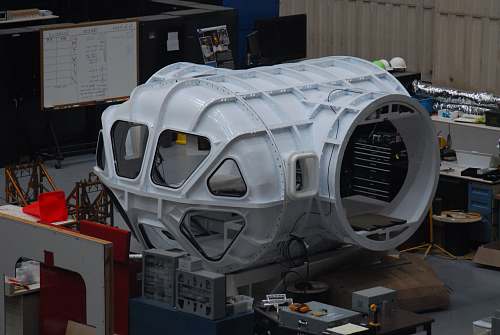 grey grey plastic capsule factory
brown brown and white abstract painting iceland
board sun dish food produce space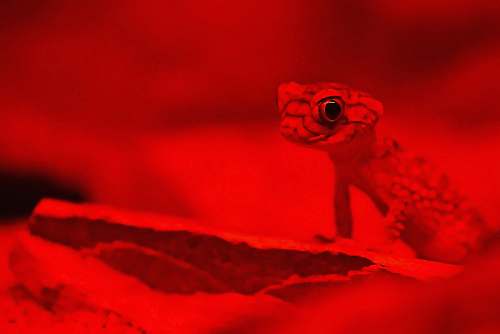 australia gecko on red background lizard
Pure Blue Sky image - Freephoto - Public Domain
Sours: https://photostockeditor.com/public/
Mars images free
Where to find the latest Mars photos from NASA's Perseverance rover
NASA's most powerful rover yet is regularly sending back images from the Red Planet, and you can stay updated on the latest snapshots from the Perseverance rover.
Just like with NASA's other missions, the photo hub for all Perseverance postcards is the rover's "raw images" gallery. These images are the unprocessed, raw pictures that are sent from the Martian surface, before they are color-corrected or otherwise altered for public release.
NASA also periodically collects raw images into panoramas or colorizes them, which provides more context. The full gallery of these altered pictures is here. These are also the pictures you tend to see at news conferences and in Space.com stories, since they have been made a little prettier for public consumption.
Related: Watch the Perseverance rover land on Mars in this epic video
Join our Mars talk!
Join our forums here to discuss the Perseverance rover on Mars. What do you hope finds?
NASA's Mars Reconnaissance Orbiter took several pictures of Perseverance landing; its High Resolution Imaging Experiment (HIRISE) camera regularly uploads images to this website. The orbiter may be able to capture more pictures of Perseverance moving around on the surface in the coming weeks, so stay tuned.
Of course, you can also keep track of what's going on with the mission on social media. Mentioning every Twitter, Instagram or Flickr feed that plays with rover images would be an epic task, so we'll just concentrate on a couple of examples that focus (again) on NASA or NASA's Jet Propulsion Laboratory, which houses rover operations.
The Perseverance Image Bot on Twitter regularly posts new raw images, offering great reminders to revisit the NASA gallery. Another great resource comes from Kevin Gill, who officially works as a software engineer at NASA's Jet Propulsion Laboratory; in his free time, Gill processes images from Perseverance and other missions, posting the incredible results to a Flickr page and to Twitter.
Also make sure to follow the NASA Perseverance mission's social media feeds, which provide constant updates on all of the rover's activities — including the prettied-up images for public consumption. You can follow the mission on Twitter or on Facebook; NASA also has numerous social media feeds where you may see a few Percy images mixed in with other things.
Knowing when to look for images could be a full-time job in itself, but luckily, planetary scientist Emily Lakdawalla (formerly of the Planetary Society) posted an informative Twitter thread about how to stay on top of the rover's work.
Simply put, most rover activity tends to happen between 10 a.m. and 5 p.m. local time on Mars, which is the warmest time of the day. To relay imagery, the rover also has to be within sight of MRO, the usual orbiter to send images to Earth, although that varies too. Since "Mars time" runs on a 24-hour, 37-minute "Earth day" must be taken into account, the upload timing varies — but Lakdawalla's thread points you to the best time to take a look.
Follow Elizabeth Howell on Twitter @howellspace. Follow uson Twitter @Spacedotcomand on Facebook.
Join our Space Forums to keep talking space on the latest missions, night sky and more! And if you have a news tip, correction or comment, let us know at: [email protected]
Elizabeth Howell is a contributing writer for Space.com who is one of the few Canadian journalists to report regularly on space exploration. She is the author or co-author of several books on space exploration. Elizabeth holds a Ph.D. from the University of North Dakota in Space Studies, and an M.Sc. from the same department. She also holds a bachelor of journalism degree from Carleton University in Canada, where she began her space-writing career in 2004. Besides writing, Elizabeth teaches communications at the university and community college level, and for government training schools. To see her latest projects, follow Elizabeth on Twitter at @howellspace.
Sours: https://www.space.com/perseverance-rover-latest-mars-photos
Bighorn Sheep Found on Mars by NASA's Curiosity Rover - Life on Mars: Latest Images from Mars 2021

Mars is seen in this handout picture taken after UAE's Hope Probe entered orbit in the first Arab Mars mission, Feb. 10, 2021.
(UAE Space Agency via Reuters)

A location on Mars associated with the best-selling novel and Hollywood movie, "The Martian" is seen in an image from the High-Resolution Imaging Science Experiment (HiRISE) camera on NASA's Mars Reconnaissance Orbiter taken May 17, 2015.
This area is in the Acidalia Planitia region and in the novel and the movie, it is the landing site of a crewed mission named Ares 3.
(NASA via Reuters)

Nili Patera, one of the most active dune fields on the planet Mars is shown in this handout photo taken by NASA's Mars Reconnaissance Orbiter on March 1, 2014, and provided by NASA on May 2, 2014.
By monitoring the sand dune changes, NASA can determine how winds vary seasonally and year-to-year.
(NASA via Reuters)

Dunes on Mars are almost free of their seasonal ice cover during early Martian summer, with pockets of ice still visible in areas protected by shade, as seen in this Mars Reconnaissance Orbiter image obtained Sept. 26, 2018.
(NASA via Reuters)

This image from the right Mast Camera (Mastcam) of NASA's Curiosity Mars rover shows rough spherical features on the surface of the planet in an area called 'Yellowknife Bay' in this NASA handout released Jan. 15, 2013.
These features are interpreted as concretions, implying they formed in water that percolated through pores in the sediment. Spherical concretions have previously been discovered in other rocks on Mars.
(NASA via Reuters)

A field of barchan sand dunes appears turquoise blue on the surface of Mars in this enhanced image taken by the Mars Reconnaissance Orbiter, Jan. 24, 2018.
(NASA via Reuters)

This image, cropped from a larger panoramic image mosaic taken by the Mars Exploration Rover Spirit panoramic camera, released by NASA on March 18, 2004, shows the rover's destination toward the hills nicknamed the "Columbia Hills." The rover is currently positioned outside the view of this image, on the right. This image was taken on sols 68 and 69 of Spirit's mission (March 12 and 13, 2004) from the location the rover first reached on the western rim of the crater. The image is in approximate true color, based on a scaling of data from the red, green and blue.
(NASA via Reuters)

In this image released on Jan. 19, 2005, NASA's Mars Exploration Rover "Opportunity" has found an iron meteorite on Mars, the first meteorite of any type ever identified on another planet. The pitted, basketball-size object is mostly made of iron and nickel. This composite combines images taken through the panoramic camera's 600-nanometer (red), 530-nanometer (green), and 480-nanometer (blue) filters.
(NASA via Reuters)

A view of Ophir Chasma on the northern portion of the vast Mars canyon system, Valles Marineris, taken by NASA's Mars Reconnaissance Orbiter on Aug. 10, 2015, is shown in this NASA handout photo provided Nov. 9, 2015.
(NASA via Reuters)

Mars' northern-most sand dunes are seen as they begin to emerge from their winter cover of seasonal carbon dioxide (dry) ice in this image acquired by the HiRISE camera aboard NASA's Mars Reconnaissance Orbiter on Jan. 16, 2014. The steep lee sides of the dunes are also ice-free along the crest, allowing sand to slide down the dune. Dark splotches are places where ice cracked earlier in spring, releasing sand, according to a NASA news release.
(NASA via Reuters)

A view of the Noctis Labyrinthus region of Mars, perched high on the Tharsis rise in the upper reaches of the Valles Marineris canyon system is seen in this NASA handout picture acquired on Aug. 31, 2013, by the HiRISE (High-Resolution Imaging Science Experiment) instrument aboard NASA's Mars Reconnaissance Orbiter (MRO) and released by NASA on Sept. 24, 2013. Targeting the bright rimmed bedrock knobs, the image also captures the interaction of two distinct types of windblown sediments. Surrounding the bedrock knobs is a network of pale reddish ridges with a complex interlinked morphology.
(NASA via Reuters)

The surface of the planet Mars inside Gale's Crater is shown as NASA's Mars rover Curiosity drives toward a flat rock with pale veins that may hold clues to a wet history on the planet in this NASA handout photo released Jan. 15, 2013. If the rock meets rover engineers' approval when Curiosity rolls up to it in the coming days, it will become the first to be drilled for a sample during the Mars Science Laboratory mission.
(NASA via Reuters)

This color image taken on Aug. 8, 2012 from NASA's Curiosity rover, and released Aug. 13, shows part of the wall of Gale Crater, the location on Mars where the rover landed on Aug. 5, 2012. This is part of a larger, high-resolution color mosaic made from images obtained by Curiosity's Mast Camera. This image of the crater wall is north of the landing site, or behind the rover. Here, a network of valleys believed to have formed by water erosion enters Gale Crater from the outside. This is the first view scientists have had of a fluvial system – one relating to a river or stream from the surface of Mars.
(NASA via Reuters)

An impact crater on Mars is seen in an image taken by the HiRISE camera on NASA's Mars Reconnaissance Orbiter on Nov. 19, 2013 and released Feb. 5, 2014. The crater spans approximately 30 meters (100 feet) in diameter and is surrounded by a large, rayed blast zone. Because the terrain where the crater formed is dusty, the fresh crater appears blue in the enhanced color of the image, due to the removal of the reddish dust in that area.
(NASA via Reuters)

NASA's Mars Science Laboratory rover Curiosity appears as a bluish dot near the lower right corner of this enhanced-color view from the HiRISE camera on NASA's Mars Reconnaissance Orbiter taken on June 27, 2013 and released on July 24, 2013. The rover's tracks are visible extending from the landing site, "Bradbury Landing," in the left half of the scene. Two bright, relatively blue spots surrounded by darker patches are where the Mars Science Laboratory spacecraft's landing jets cleared away reddish surface dust at the landing site.
(NASA via Reuters)

NASA's Phoenix Mars Lander's Surface Stereo Imager shows two trenches dug by Phoenix's Robotic Arm in this image taken June 8, 2008, the 14th Martian day after landing. Soil from the right trench, informally called "Baby Bear," was delivered to Phoenix's Thermal and Evolved-Gas Analyzer, or TEGA, on June 6, 2008.
(NASA via Reuters)

A rock outcrop called Link pops out from a Martian surface in this NASA handout image taken by the 100-millimeter Mast Camera on NASA's Curiosity Mars rover Sept. 2, 2012 and released Sept. 27, 2012. Rounded gravel fragments, or clasts, up to a few centimeters in size are in a matrix of white material. The outcrop characteristics are consistent with a sedimentary conglomerate, or a rock that was formed by the deposition of water and is composed of many smaller rounded rocks cemented together. Scientists enhanced the color in this version to show the Martian scene as it would appear under the lighting conditions we have on Earth, which helps in analyzing the terrain.
(NASA via Reuters)

Mars' Victoria Crater at Meridiani Planum is seen in this image taken by NASA's HiRISE camera in this picture released Oct. 6, 2006. The crater has been a long-term destination for the Mars Rover mission for the past 21 months and is now being explored by Mars Rover Opportunity.
(NASA via Reuters)

Portions of the Martian surface are pictured, shot by the HiRISE camera on NASA's Mars Reconnaissance Orbiter showing many channels from 1 meter to 10 meters wide on a scarp in the Hellas impact basin on Mars in this photograph taken Jan. 14, 2011 and released by NASA March 9, 2011.
This website uses cookies
OK
Please click to read our informative text prepared pursuant to the Law on the Protection of Personal Data No. 6698 and to get information about the cookies used on our website in accordance with the relevant legislation.
---
6698 sayılı Kişisel Verilerin Korunması Kanunu uyarınca hazırlanmış aydınlatma metnimizi okumak ve sitemizde ilgili mevzuata uygun olarak kullanılan çerezlerle ilgili bilgi almak için lütfen tıklayınız.
Sours: https://www.dailysabah.com/gallery/in-photos-the-surface-of-mars/images
Similar news:
The best photos of Mars
The Ingenuity helicopter captured this color image of Mars from 16 feet above the planet's surface in April 2021. It's the first color imageever taken during flight by a rotorcraft on Mars.
JPL-Caltech/NASA
This perspective of Mars' Valles Marineris hemisphere, from July 9, 2013, is actually a mosaic comprising 102 Viking Orbiter images. At the center is the Valles Marineris canyon system, over 2,000 kilometers long and up to 8 kilometers deep.
JPL-Caltech/NASA
This 2016 self-portrait of the Curiosity Mars rover shows the vehicle at the Quela drilling location in the Murray Buttes area on lower Mount Sharp.
JPL-Caltech/MSSS/NASA
This photo of a preserved river channel on Mars was taken by an orbiting satellite, with color overlaid to show different elevations. Blue is low and yellow is high.
NASA
The European Space Agency's Mars Express mission captured this 2018 image of the Korolev crater, more than 50 miles across and filled with water ice, near the north pole.
ESA/DLR/FU Berlin
The Mars Reconnaissance Orbiter used its HiRISE camera to obtain this view of an area with unusual texture on the southern floor of Gale Crater.
NASA/JPL-Caltech/Univ. of Arizona
Cooled lava helped preserve a footprint of where dunes once moved across a southeastern region on Mars. But it also looks like the "Star Trek" symbol.
NASA
Although Mars isn't geologically active like Earth, surface features have been heavily shaped by wind. Wind-carved features such as these, called yardangs, are common on the red planet. On the sand, the wind forms ripples and small dunes. In Mars' thin atmosphere, light is not scattered much, so the shadows cast by the yardangs are sharp and dark.
JPL-Caltech/University of Arizona/NASA
These small, hematite-rich concretions are near Fram Crater, visited by NASA's Opportunity rover in April 2004. The area shown is 1.2 inches across. The view comes from the microscopic imager on Opportunity's robotic arm, with color information added from the rover's panoramic camera. These minerals suggest that Mars had a watery past.
JPL-Caltech/Cornell/USGS/NASA
This image shows seasonal flows in Valles Marineris on Mars, which are called recurring slope lineae, or RSL. These Martian landslides appear on slopes during the spring and summer.
NASA/JPL-Caltech/Univ. of Arizona
Mars is known to have planet-encircling dust storms. These 2001 images from NASA's Mars Global Surveyor orbiter show a dramatic change in the planet's appearance when haze raised by duststorm activity in the south became globally distributed.
JPL-Caltech/MSSS/NASA
This composite image, looking toward the higher regions of Mount Sharp, was taken in September 2015 by NASA's Curiosity rover. In the foreground is a long ridge teeming with hematite. Just beyond is an undulating plain rich in clay minerals. And just beyond that are a multitude of rounded buttes, all high in sulfate minerals. The changing mineralogy in these layers suggests a changing environment in early Mars, though all involve exposure to water billions of years ago.
JPL-Caltech/MSSS/NASA
InSight's seismometer recorded a "marsquake" for the first time in April 2019.
NASA/JPL-Caltech
From its perch high on a ridge, Opportunity recorded this 2016 image of a Martian dust devil twisting through the valley below. The view looks back at the rover's tracks leading up the north-facing slope of Knudsen Ridge, which forms part of the southern edge of Marathon Valley.
JPL-Caltech/NASA
HiRISE captured layered deposits and a bright ice cap at the Martian north pole.
JPL-Caltech/Univ. of Arizona/NASA
Nili Patera is a region on Mars in which dunes and ripples are moving rapidly. HiRISE, onboard the Mars Reconnaissance Orbiter, continues to monitor this area every couple of months to see changes over seasonal and annual time scales.
JPL-Caltech/Univ. of Arizona/NASA
NASA's Curiosity rover captured its highest-resolution panorama of the Martian surface in late 2019. This includes more than 1,000 images and 1.8 billion pixels.
NASA/JPL-Caltech/MSSS
This image, combining data from two instruments aboard NASA's Mars Global Surveyor, depicts an orbital view of the north polar region of Mars. The ice-rich polar cap is 621 miles across, and the dark bands in are deep troughs. To the right of center, a large canyon, Chasma Boreale, almost bisects the ice cap. Chasma Boreale is about the length of the United States' famous Grand Canyon and up to 1.2 miles deep.
JPL-Caltech/MSSS/NASA
A dramatic, fresh impact crater dominates this image taken by the HiRISE camera in November 2013. The crater spans approximately 100 feet and is surrounded by a large, rayed blast zone. Because the terrain where the crater formed is dusty, the fresh crater appears blue in the enhanced color of the image, due to removal of the reddish dust in that area.
JPL-Caltech/Univ. of Arizona/NASA
This dark mound, called Ireson Hill, is on the Murray formation on lower Mount Sharp, near a location where NASA's Curiosity rover examined a linear sand dune in February 2017.
NASA/JPL-Caltech/MSSS
Is that cookies and cream on Mars? No, it's just polar dunes dusted with ice and sand.
CaSSIS/ESA/Roscosmos
The cloud in the center of this image is actually a dust tower that occurred in 2010 and was captured by the Mars Reconnaissance Orbiter. The blue and white clouds are water vapor.
MSSS/JPL-Caltech/NASA
HiRISE took this image of a kilometer-size crater in the southern hemisphere of Mars in June 2014. The crater shows frost on all its south-facing slopes in late winter as Mars is heading into spring.
JPL-Caltech/University of Arizona/NASA
The two largest quakes detected by NASA's InSight appear to have originated in a region of Mars called Cerberus Fossae. Scientists previously spotted signs of tectonic activity here, including landslides. This image was taken by the HiRISE camera on NASA's Mars Reconnaisance Orbiter.
JPL-Caltech/University of Arizona/NASA
This image is the first photograph ever taken from the surface of Mars. It was taken on July 20, 1976, by the Viking 1 lander shortly after it touched down on the planet.
NASA
Sours: https://www.cnn.com/2021/02/12/us/gallery/mars-best-photos/index.html
4823
4824
4825
4826
4827