West Valley Humane Society
Adoption Policy
How to Adopt:

Adoption is easy! Our friendly adoption staff will work with you to find the right dog,
cat or critter for your home. Get started by checking our online adoption listings at www.westvalleyhumanesociety.org (updated every 15 minutes).  We encourage you to spend time getting to know prospective pets. If you have questions or wish to visit with an animal, just ask a staff member or volunteer for assistance.

Once you've made a decision, we'll sit down for an informal consultation to ensure that you and the pet you've selected are a good match. During this process we will also review the animal's medical and behavioral records, explain policies and services available to adopters.

What are the adoption requirements?

1. The animal must be spay/neutered prior to going to his/her new home.
2. Applicants must be at least 18 years old.
3. Applicants will have filled out a pre-adoption questionnaire and have sat with one of our adoption counselors before an adoption is approved.
4. Anyone renting or leasing must have written permission from their landlord before an adoption can be approved. Any restrictions regarding type or size of animal must be noted.
5. Applicants for dog adoptions should have a yard that is fenced on all sides, or a fenced kennel area. Dogs that do not have access to a fenced-in area are much harder to housebreak and are more likely to escape, roam and become a neighborhood nuisance. Some dogs may require a fence of a certain type and height. Some dogs may be fine with a containment plan. Speak with our adoption counselor!
6. If applicants have a dog at home, they are encouraged to bring their dog to the shelter to meet the new pet before the adoption will be approved. We want to make sure that their dog is happy with their selection and that the transition for both dogs will be relatively smooth.  Make sure your pets are fully vaccinated before visiting the shelter! Some dogs may have a requirement of a staff assisted meet and greet.
7. In making decisions about the placement of animals, we are thinking not only of their welfare, but also of the well-being of the families who wish to adopt from us. We focus on making a good match between pets and owners, not simply making a sale. We hope that you appreciate our efforts to provide quality care to the thousands of unwanted animals that find their way to West Valley Humane Society each year, and that we can count on your support.

Why is there an adoption fee?
Dog adoption fees range from $50.00 and up.  Adoption fees are very much based on supply and demand.  Animals that are purebred, or rare breeds, will be priced slightly higher.  Those fees will cover the medical costs of animals with lower fees.  The higher fee basically subsidizes the lower fees and allows us to provide the medical care, spay, neuter, vaccines, etc. that many shelter animals require.  It also allows us to be "open admission" which means we do not turn animals away.  Adoption fees also cover the costs of special shelter programs.  Programs like "Spay the Mama", "Name your own Purr-ice", and the Senior Adoption program are all made possible by this gradient adoption pricing.  If we have an animal that is not being adopted due to a high price, we will lower the fee.  However, we hardly ever see this happen. 

What is included in the adoption fee?
Here is a breakdown of what an animal shelter has already put into your animal before you even adopt.

-Spay & Neuter: The average dog spay or neuter can range from $60-$175 for an animal shelter.

-Shots: The cost of intake vaccinations for dogs to prevent Distemper, Parvo, Kennel Cough as well as rabies can cost approximately $50 for the animal shelter, if not more.

-Parasite Treatments and Preventatives Monthly flea tick and ear mite treatments as well as heart-worm preventives for dogs are another monthly cost for animal shelters.

-De-wormer medications are given as a preventative, as opposed to waiting to see evidence of worms. These treatments can cost approximately $10-$30 assuming
that no lab work was needed.

-Microchips: The cost for a shelter to microchip their animals is approximately $20-$25.

-Food, Shelter & Comfort: The cost to feed a dog for a month in an animal shelter can range greatly based on the resources of the shelter, but a general ballpark estimate is round $40-$60.

-Extreme Conditions: If your adopted dog is on anti-anxiety medication, eye drops, or other antibiotics the shelter will try to recuperate the cost from the adoption fees as
well.

-Extras:Collars:  ID tags, and leashes may also be worked into the adoption fees.
Sours: https://www.petfinder.com/member/us/id/caldwell/west-valley-humane-society-id01/
Log In
Search and see photos of adoptable pets in the Caldwell, ID area.
A 5801 Graye Lane, Caldwell, ID 83607 shelter helping to find loving homes for dogs, cats, rabbits, small animals, birds, horses, reptiles, amphibians, and/or fish, farm-type animals.
Pets at West Valley Humane Society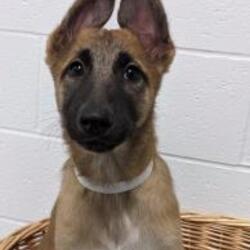 Scarlet
Female, Adult
German Shepherd Dog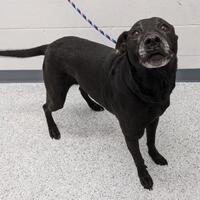 Rosco
Male, Young
Mixed Breed (Large)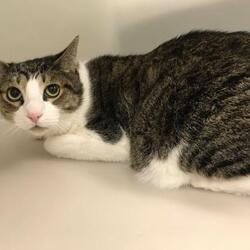 Hershey
Male, Adult
Domestic Shorthair / Domestic Shorthair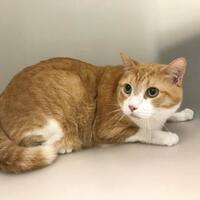 Dexter
Male, Adult
Domestic Shorthair / Domestic Shorthair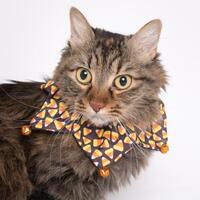 Willow
Female, Adult
Domestic Mediumhair / Domestic Shorthair
Nina
Female, Puppy
Mixed Breed (Large)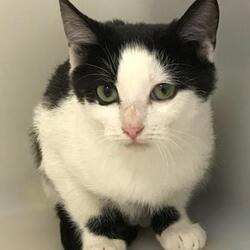 Buffy
Female, Kitten
Domestic Shorthair / Domestic Shorthair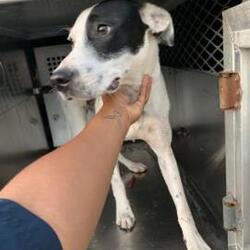 Carter
Male, Young
Mixed Breed (Large)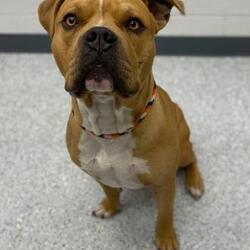 Nutmeg
Male, Young
American Pit Bull Terrier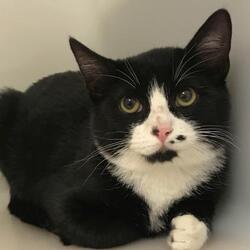 Bones
Male, Kitten
Domestic Shorthair / Domestic Shorthair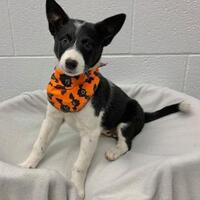 Maddie
Female, Adult
Border Collie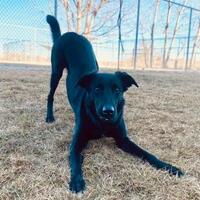 Robin
Male, Young
Labrador Retriever / Border Collie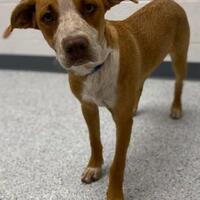 Carol Ann
Female, Puppy
Mixed Breed (Large)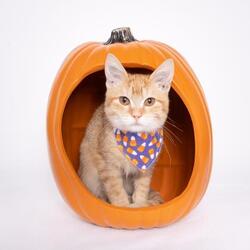 Cheeto
Male, Kitten
Domestic Shorthair / Domestic Shorthair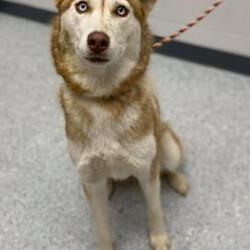 Regan
Female, Young
Husky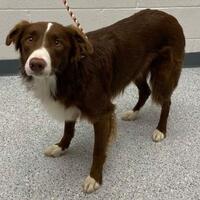 Pennywise
Male, Young
Border Collie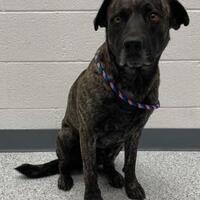 Loomis
Male, Young
Mixed Breed (Large)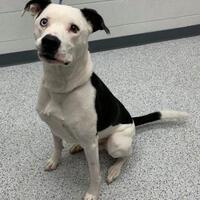 Orlok
Male, Young
Mixed Breed (Large)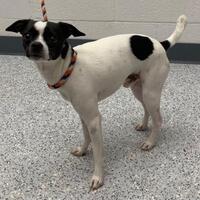 Babadook
Male, Young
Chihuahua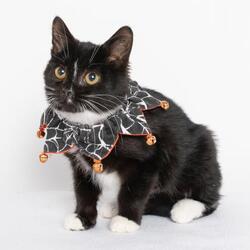 Allie
Female, Kitten
Domestic Shorthair / Domestic Shorthair
1 - 20 of 105 Adoptable Pets at This Shelter
Areas West Valley Humane Society Serves
Caldwell, Id
Nampa, Id
Canyon County, Id
Wilder, Id
other outlying cities
West Valley Humane Society's Adoption Process
1. Submit Application
You can find the application here: https://westvalleyhumanesociety.org/adoptionapp/
4. Sign Adoption Contract
Our adoption process is very simple. We do not hold animals, they are available to the first-come, first-serve qualified individual or family.

Adoption fees vary from $25-$500, with adoption specials lowering those fees at times by up to half.

We accept cash or credit.

All dogs and cats are spayed/neutered, vaccinated, and microchipped.
About West Valley Humane Society
West Valley Humane Society is an open-admission animal shelter in Southern Idaho. Serving all of Canyon County, and surrounding areas. We take in the stray, surrendered, abandoned, neglected animals in our community. In 2017, we took in 7,778 animals. We believe that every animal deserves a second chance.

We contract with the cities of Nampa, Caldwell and Canyon County to house stray and owner surrender animals that their ACO's, or the general public, bring to us.

"A Pet is a Lifetime Commitment"
Come Meet West Valley Humane Society's Pets
Meet our pets in the shelter Monday through Friday by appointment only, 10 am until 6 pm. Closed on Saturdays and Sundays due to low-staffing.

Our Facebook page and website are kept up to date with available animals!
Adopt-a-Pet.com is the easiest way for you to search for a new pet in Caldwell, ID.
Support Adoption and Rescue. Why go to a dog breeder, cat breeder or pet store to buy a dog or buy a cat when you can adopt?
Why Should You Adopt?
Dog adoption and cat adoption saves lives. Adopt a dog or adopt a cat and you'll have a friend for life.
What is the difference between adopting a dog, adopting a cat, adopting a kitten or adopting a puppy versus getting dogs for sale, cats for sale, puppies for sale or kittens for sale from a dog breeder or a cat breeder?
When someone is breeding puppies or breeding kittens, they are creating new dogs and cats who need homes. Some people are interested in a very specific breed of dog, cat, puppy or kitten and they think the only way to find that specific breed is to buy a dog for sale or buy a cat for sale from a puppy breeder or a kitten breeder. Yet animal shelters are filled with dogs and cats who must find homes.
So rather than buying a dog or puppy for sale from a dog breeder or buying a cat or kitten for sale from a cat breeder, we encourage people to adopt a dog, adopt a cat, adopt a puppy or adopt a kitten at their local animal shelter, SPCA, humane society or pet rescue group.
Sours: https://www.adoptapet.com/adoption_rescue/88805-west-valley-humane-society-caldwell-idaho
Adoptions
Due to COVID-19 restrictions, if you are interested in adopting one of our animals, please call us at
​828-757-8625 to schedule an appointment.
Adopting a pet can be a wonderful experience for you and your family. The Caldwell County Animal Control Staff is dedicated to helping you find the animal that best suits you and your families' lifestyle. Adopting an animal is a long term commitment that requires careful forethought. Please consider the time, money and responsibility that caring for an animal requires. For more information on choosing the right pet visit our Choosing the Right Pet webpage.
Caldwell County Animal Control also suggests that you include the entire family in the adoption process. We encourage potential adopters to allow adequate time to "get acquainted" with the animal they wish to adopt. You can also bring your current pets to introduce them in our "get acquainted" area.
Adoptable Animals can be found on our Adopt a Pet Page and our Facebook Page.
Our Basic Adoption Rules
All adopters must be eighteen (18) years of age or older and present a drivers license or ID card at the time of adoption.
All animals are primarily adopted as household pets and companions. No dogs are adopted for the purpose of becoming a guard or attack dog.
All dogs over the age of six (6) months are tested to ensure they are temperamentally sound by the CCACC Animal Behavior Exam before they are placed for adoption. This helps us determine if the animal is suitable for adoption and if there are special needs or requirements. We cannot guarantee the behavior of any animal once he/she is in their new home.
No animals can be adopted as a gift for another person without the recipient's participation in the adoption process.
Animals are adopted on a first come first serve basis.
All household members are encouraged to participate in the adoption process.
No animal will be adopted to a person living in rental property, including mobile home parks, without the explicit authorization of the manager or landlord. (preferably on letterhead).
Click here for a complete list of our adoption rules.
The Caldwell County Animal Control adoption fee is $75.00 for all dogs, cats, puppies and kittens. This fee includes the spay or neuter of the animal you choose, a one (1) year rabies vaccination, a physical examination and a health vaccination.
Adoption Viewing Hours:
Monday - Friday 10:00 AM - 5:00 PM
Every 2nd Saturday 10:00 AM - 2:00 PM
Sours: https://www.caldwellcountync.org/animal-control/adoptions
Caldwell Dogs 4 The Delta Humane Society of Louisiana
I didn't pay attention to it, because I just had the most unforgettable orgasm of my life. I stroked my smooth legs again. Oh, I'm an adorable but naughty girl. The girl on the left knocked her heels again, flushed the water and slipped out of the booth. Apparently, she went to the sink, because I heard the splash of water, my girl was washing her hands after her wet business.
Humane society caldwell
The Chinese woman, breathing excitedly, eagerly sucked him in with her lips and smacking her lips loudly, began to suck. Rick, breathing noisily, gave in from below, driving his stallion into the pussy of a young slut. All glistening from the stickiness and phlegm of her vaginal secretions, Rick's penis moved up and down at a breakneck speed. His every thrust made Lean squeal with delight.
The girl enjoyed feeling the hot, powerful penis of a man inside her sweaty womb.
Caldwell Humane Society Trying to Keep Dogs Warm
Although the orgasm is crazy. Lera answered. - Have you had this often. - No, the second time. - And the first when.
Now discussing:
This did not last long: about 30 seconds. Then I praised him for sucking me, and we sat down to play the next batch of cards (and it must happen that I won again). I did the same procedure, then sat down to play cards again, won again and again my fictional friend began to suck my.
Dick, but then something strange. Some 4-second pleasant feeling enveloped my small body: it was something.
4668
4669
4670
4671
4672