MONSTA X In Pink Tracksuits And More: Our 10 Favourite Things From "MONSTA X's Puppy Days" Web Show
The seven members of MONSTA X and these seven cuddly puppies teamed up in winning over Monbebes' hearts!
MONSTA X had a field day with puppies for their recently-concluded web show partnership with TWOTUCKGOM titled MONSTA X's Puppy Days.
Spinning for ten episodes with around eleven minutes each, the series also gave Monbebes a field day with many adorable moments to save in their hearts starting from its very first episode broadcast on July 8.
While we are sad that the series had already ended last August 8, it had brought us a plethora of adorable moments and great memories, just like MONSTA X did, while it lasted.
We picked ten of our favourite things from MONSTA X's Puppy Days – so laugh and coo along with us, Monbebes!
The MONSTA X Members' Love For Their New Pink Tracksuits
After three seasons of MONSTA X-RAY, the boys were more than excited to don pink tracksuits for Puppy Days in place of their earlier reality show's green tracksuits. We really couldn't stop laughing while listening to them continuously diss their old reality show's uniform!
Episode 1:
Their Frustrations Over Variety Shows
Right from the start of the show, Joohoney immediately got to vent out his disappointment over variety games. Who could ever forget his whiny yet extremely adorable "this is why I hate variety shows" line while playing the show's first game?
Don't forget their reactions whenever any member, especially the MC for the show's latter part Wonho, begins changing game rules and set-ups too!
Episode 2:
Their Heart Reactions Over The Puppies
If humans can display the heart-eyes emoji in real life, Monbebes would have already seen it when the seven boys came face-to-face with the seven Bichon Frise pups.
Episode 3:
Shownu's Ever-Fatherly Moments – Even With Puppies
Yes, everyone knows that Shownu is MONSTA X's father. His fatherly instinct displayed itself this time around towards the seven adorable puppies on the show – instead of his six other groupmates!
Our hearts totally melted when he took his puppy partner Angela back inside upon noticing that she was tired after an entire day of playing around. He also stayed with her for a while, and his sweet words about how he felt when the puppy started getting closer to him would always keep on making us say "aww"!
Episode 4:
Wonho's Body Becoming A Puppy Wonderland
There is no other way to make use of Wonho's incredibly fit body perfectly than transform it into a resting place for the adorable little puppies on the show! The boy gave everyone an overload of cuteness as puppies nestled upon his muscles and used it as a cushion to sleep on.
What's more is his connection with the youngest puppy in the group, which made us coo in adoration so much especially every time he scoops the puppy up in his arms.
Episode 5:
Minhyuk's Expertise In Giving Puppy Love – And A Little Bit Of Disappointment
With his experience in handling puppies thanks to having a dog of his own, Minhyuk was among those who knew what to do right away. "We can trust Dambi's dad", as mentioned in one of the show's episodes indeed.
However, it wasn't like Minhyuk had an easy time winning the hearts of puppies like how he does with Monbebes right away either. In fact, we will always have his cute little pout every time he talks about how his charms don't seem to work on their new furry friends etched in our minds!
Episode 6:
Kihyun's Immense Love For Puppies
During their final dinner to wrap up the show, Kihyun said he actually wanted to adopt more puppies prior to the show's filming. However, with their busy schedule coming up, he knew how impossible it would be to properly take care of new furry friends.
We're glad he got to satisfy his craving for puppy love through the show!
Episode 7:
Hyungwon's Interactions With Leo And Heartbreak Over Malsuk
We've seen it from the start – Hyungwon had eyes for no other dog apart from Malsuk. He cuddled him, gave him affection, said nothing but sweet words about him – just to have him pick Kihyun for the Puppy Games in the end!
With this utterly heartbreaking event for the vocalist, he ended up partnering with Leo – whose personality seemed to almost match with him.
Hyungwon's confession towards the end of the show that he didn't even know Leo until he paired up with him also totally cracked us up. He made up to it with all the puns he made using Leo's name, though!
Episode 8:
Joohoney's Way Of Babying His Puppy Partner
After Terry ditched Minhyuk for him, Joohoney had constantly been showering Terry with love – even when the puppy sometimes lacked a bit of excitement over participating in the games.
The way he lifted the hurdles for his puppy partner who couldn't seem to get through it and still celebrated it as if it was Terry who made passing through the hurdle possible was just too cute to handle, if you ask us!
Episode 9: 
I.M's Cute Ways Of Encouraging His Puppy Partner
I.M and his adorable reactions will be the death of us all someday, we swear! Competitive as ever, the MONSTA X maknae made everyone smile for his quirky way of getting his puppy partner to follow him during the games.
Did you know that each time you hear him say, "wow, baby!" and "let's go", ten more years get added to your life span, Monbebes?
Episode 10:
READ:MONSTA X Unveils Heart-fluttering "Breathe For You" OST For "Puppy Days" Web Show + Shares Photos From Recording
Source: YouTube
Photo from Starship Entertainment
How does this story make you feel?
monsta xmonsta x puppy daystwotuckgom
Sours: https://www.hellokpop.com/list/10-favourite-things-monsta-x-puppy-days-web-show/
MONSTA X Announces OST Release For "MONSTA X's Puppy Days" Web Show With TWOTUCKGOM
MONSTA X will be making Monbebes' hearts melt with an original soundtrack for their web show!
MONSTA X preps Monbebes up for the unveiling of an original soundtrack they made for MONSTA X's Puppy Days with a day-before announcement on July 23!
Photo from Starship Entertainment
The boy group will be bringing a sweet tune to Monbebes once more as they serenade with the new OST for their ongoing web show MONSTA X's Puppy Days!
Titled "Breathe For You", the song will be released on July 24 at 6 PM KST.
MONSTA X's Puppy Days has begun broadcasting on July 8. Recently revealing its fifth episode on July 22, it has won fans' hearts by presenting a pleasant healing time for both the viewers and the members of the boy group.
READ:MONSTA X Cutely Cradles Puppies In Still Images For "MONSTA X's Puppy Days" Variety Show
In this web variety show brought by their collaboration with N.C. SOFT for their own character line TWOTUCKGOM, MONSTA X pushes off their intense image on stage and trades it with their refreshingly cute charms.
They also showed off their hilarious antics which gave fans a lot of moments to love from the show – right from Joohoney's "This is why I hate variety shows" pouty reaction during a game at the beginning of the show, up to the members' displays of how far they would go to win the puppies' hearts.
READ:MONSTA X Were As Fluffy As These Puppies In Their Latest Teaser Video For Upcoming Web Show
MONSTA X's Puppy Days airs new episodes every Monday and Thursday at 7 PM KST through TWOTUCKGOM's official YouTube channel.
Source: MONSTA X's Official Twitter Account
How does this story make you feel?
monsta xMONSTA X's Puppy Daystwotuckgom
Sours: https://www.hellokpop.com/news/monsta-x-ost-announcement-puppy-days-twotuckgom/
#
Thumbnail
Title
Alternative Title
Air Date
1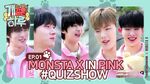 [Monsta X's Puppy Day] Ep.1
MONSTA X In Pink #QuizShow
July 8, 2019
2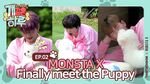 [Monsta X's Puppy Day] Ep.2
MONSTA X Finally Meet The Puppy
July 11, 2019
3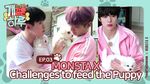 [Monsta X's Puppy Day] Ep.3
MONSTA X Challenges To Feed The Puppy
July 15, 2019
4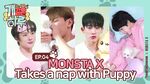 [Monsta X's Puppy Day] Ep.4
MONSTA X Takes A Nap With Puppy
July 18, 2019
5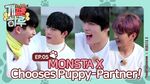 [Monsta X's Puppy Day] Ep.5
MONSTA X Choose Puppy-Partner!
July 22, 2019
6
[Monsta X's Puppy Day] Ep.6
MONSTA X's Puppy Agility Show
July 25, 2019
7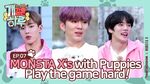 [Monsta X's Puppy Day] Ep.7
MONSTA X's With Puppies Play The Game Hard!
July 29, 2019
8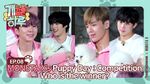 [Monsta X's Puppy Day] Ep.8
MONSTA X's Puppy Day: Competition Who Is The Winner?
August 1, 2019
9
[Monsta X's Puppy Day] Ep.9
MONSTA X's Spend The Night With Puppies!
August 5, 2019
10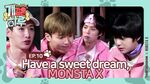 [Monsta X's Puppy Day] Ep.10
Have A Sweet Dream, MONSTA X
August 8, 2019
Sours: https://monstax.fandom.com/wiki/Monsta_X%27s_Puppy_Day
[Monsta X's Puppy Day] Ep.2 (ENGLISH/RUSSIAN/SPANISH/TURKISH/PORTUGUESE SUB)
Puppy Day (with TTG) OST
Puppy Day (with TTG) OST
, also known as
Breathe For You
, is an OST released for the show
Monsta X's Puppy Day
. It was released on July 24, 2019.
Audio
Videos
This article is incomplete!
This article is a stub. You can help the wiki by expanding it.
Sours: https://monstax.fandom.com/wiki/Puppy_Day_(with_TTG)_OST
X puppy day monsta
Story 9.0
Acting/Cast 10
Music 10
Rewatch Value 5.0
I mean if you're here there's a strong chance that you're already a Monbebe so let's cut to the chase. We love our boys, but most of all we love seeing them having fun together (am I right?)!
Story: Do you like/love Monsta X? Do you love dogs? Do you love Wonho in sequins and curly wigs? If the answer to any of these questions is yes, then you will probably enjoy this particular MX variety. In all seriousness though, this was about them having fun with puppies and showcasing their collaboration with Twotuckgom for the characters and purchasable items inspired by these characters (they're pretty darned cute). And the episodes are about 10 minutes each which is a great bite size for those lacking in data (this is watchable on YouTube) and those running short of time.
Cast: Monsta X members feat. bichon frise fur children = 10 episodes of pet care, fun and people we love, loving animals! No spoilers here, but naptime is the cutest!
Music: The soundtrack is mainly Monsta X songs feat the song that they did for the show called Breathe For You, I love it, think it's great and if you haven't heard it yet, it's streamable on most platforms.
In terms of re-watchability, I can honestly say though I loved this and probably would watch it again, Monsta X-Ray and some of their other appearances have made me laugh more and hence this has a lower re-watch value for me personally. But everyone is different and this is still worth watching at least once.
Overall I rated this 9/10 because of the cheesy but necessary final episode. I'm not too interested in the Twotuckgom line but I can see how excited the guys were about it. And having it all in the final episode that it felt like an advertisement kind of cheapened their puppy day concept a little. Like we are here to play with puppies and relax but mainly to advertise this product. They gots to get paid I know but I felt like it could have been done a little more subtly. Other than that, I love and appreciate Monsta X just as I have done for years and probably years to come and am grateful that they're doing so well and got to play with these cute little pups. Puppy Day was an enjoyable watch that made a couple of really long weeks a lot better and I'm sure it will have a similar effect on most of the people who choose to watch it.
Read More
Was this review helpful to you?
Sours: https://mydramalist.com/38737-monsta-x-s-puppy-day
(ENG SUB) Mistery sellers in shock🤷‍♂ [EP 02_Monsta X's NEWTROLAND]
Quickly wiping everything up, I went to my room. Soon Nastya came in in a robe, above her knees, and I could smell the freshness coming from her. - Enjoy Your Bath. - I said. - Thank you.
Now discussing:
Her name is Olya. She has beautiful long legs, a thin waist, wide hips, small but beautiful neat breasts. She loves sex, is inventive and proactive in love. We have been fantasizing with her for a long time on the topic of group sex, she is terribly turned on by the thoughts of how she is pulled.
4538
4539
4540
4541
4542