Day Shelton of Flooded Jewelers Gives an Inside Look In The Industry & Free Game for Aspiring Jewelers
From phat gold ropes in the 80s to the iced out chains and grills of today, jewelry has always been a mainstay in Hip Hop culture. However, the makings of the historically mysterious and misunderstood industry have been hidden from the public because most jewelers are born into and taught the family trade. Thankfully, we have Day Shelton, founder of Flooded Jewelers here today to uncover the shroud of mystery.
Crafting custom pieces for A list celebs like lil pump, smokepurpp, OMGRONNY, Slushii, Abella Danger just to name a few, Day Shelton's thirst for knowledge, humbleness and willingness to share his gift with the world are undoubtedly the driving forces behind his success, and the reason why he'll continue down that coveted path.
Today he breaks us off with some free game, giving an inside look into the jewelry industry, and how his sheer drive has earned him the title of one of Miami's top jewelers in less than 3 years. So, get comfy and catch our in-depth interview below, packed with plenty of game. Right now and only on Hype Off Life 👊🏾
How did you get your start as a jeweler?
90% of jewelers are 3rd generation jewelers and take over their families' storefront passed down to them.  The remaining ten percent come from a wealthy family, so they have the money to buy a storefront and fill up their shelves with inventory. I wasn't fortunate enough to have either of those options. I actually got my start as a jeweler when I was looking for a chain for myself. It was crazy expensive and I knew it didn't cost that much to make, so I decided to research it.
Over the next few months I studied how to make jewelry and discovered the equipment I would need. I also educated myself on diamond clarity, the different types of gold karats, and found myself investing most of my time in learning about it. I learned almost everything from YouTube. Once I got the equipment, I just started practicing.
What was the learning curve like, as a self-taught jeweler?
At first, I really thought this wasn't for me, I was getting discouraged, it was hard for me to do the things I thought would be simple.  For example, making a wax mold of the teeth from the impression, it took me so long to get the hang of that.  I thought it would be so easy at first, but I soon realized it wasn't.  The wax mold is very important, if you apply the wax too thin when you cast the wax into gold, it will leave a hole in the design you are casting wherever you applied the wax thinly at.  It is a very complex process.
I would definitely say creating the wax mold and then casting were the most difficult components for me.  Just like anything else in life the more you do it the better you get at it.  I just watched so many videos on YouTube to learn every aspect of creating jewelry, I was watching the University of Michigan's Dental YouTube channel learning how to cast gold teeth!  Because how dentists make gold teeth, veneers, and retainers have many of the exact same steps as making custom gold and diamond grills.  I've been doing this for 3 years now, so I'm very good at the wax and casting process, I don't run into problems with the casting anymore. 
Why do you feel more people aren't getting into the jewelry industry?
A lot of people are trying, I think they just get intimidated by all the components of the industry and stop. It's a lot of hands on work, and it takes so much knowledge to complete one piece. That's why normally one person doesn't do the whole job themselves.
One person does the casting, one drills the holes, and another sets the diamonds. You need a very good team and that's hard to find. It takes a lot of work. I think that's why people don't get into the industry; you can't really do it all yourself.
What barriers of entry are there?
I would say the only barrier of entry is yourself. If I can make it in the jewelry industry anyone can. I'm a guy from Mississippi that didn't have any money, and now I am one of the top jewelers in Miami creating pieces for people all over the world. No barrier is stopping anyone from becoming a jeweler other than their uncertainty in themselves.
What type of capital and skills do potential jewelers need to get started?
Many people looking to get into this industry think they need to be rich, or have thousands to invest right away. That is not the case at all. You can buy everything you need piece by piece. Making jewelry takes a lot of skill and patience to master each step.
You can't move forward to the next step until you master the first step.  I found it was best to buy the machines and equipment one step at a time.  Once I mastered one step with the equipment needed, I bought the next machine I needed.  It will take a lot of time to master each skill of jewelry production. So, while you practice that skill you can save up for the next piece of equipment you'll need.
The only skill you need to have is persistence.  Every other skill you can learn while creating jewelry, but if you aren't persistent this industry will not work for you. It takes a lot of failing. I had to remake grills over and over before they even came close to being perfect.  I got so frustrated at how long it took me to learn, and how many mistakes I made, sometime I really felt like giving up.  But here I am, persistence is everything.
I stopped going to college to pursue this dream.
You're only 3 years in the game, but have already made a name for yourself with Flooded Jewelers. What do you attribute to your success?
My dedication. I've wanted to be a successful jeweler more than anything I've wanted in my life. I put everything I had into this, so failure was not an option. I stopped going to college to pursue this dream. When you put your all into a project, believe in yourself, and surround yourself with supportive people it is hard to fail. Everyone is rooting for you, you can't let yourself down, and you definitely can't let everyone else down. I never doubted this company, I always knew it would be my way out. I am extremely blessed to have made it 3 years, but it's still just the beginning.
How has location played a part in your success, as one of Miami's top jewelers?
Location has played a HUGE part in my success. Miami is made for jewelers. There is so much money in the city and so many opportunities to sell your product. Jewelry is embedded in Miami's Culture; the Miami Cuban Link isn't called that for no reason. Everyone here wears jewelry. Mothers get their newborns gold bracelets. On special occasions families will buy a Cuban link for a gift. Almost every woman here has had a solid gold nameplate. Miami and Broward county are known for their Classic Plain Jane Gold Grills. There is a large demand here for jewelry. On top of that, there are the high-profile clients who want the bust down cuban links, the tennis chains, diamond grills, so everyone here is buying jewelry no matter what their income is. Jewelry is truly a part of the Miami lifestyle.
When did you start making custom pieces for celebrities like Lil Pump, smokepurpp and OMGRONNY?
I've been working with celebrities for a while now, probably within my first year I was making jewelry for celebrities.  My first celebrity client was an EDM DJ that goes by Slushii. I made him a few crazy pieces.  I made Abella Danger some custom diamond grills as well.  For Lil Pump, Smokepurpp, and OMGRONNY I worked with all of them at the beginning of 2020. 
They are all friends with each other, so once I worked with Lil Pump, and they found out, I think they were like "we're going to use the jeweler Lil Pump used, I know we can trust him." So shortly after I did Lil Pump's grills, I did Smokepurpp's, and around that same time I did OMGRONNY's bottom 8 VS Diamond Grills.  He actually ended up losing those and just recently hit me up for another pair, so those are coming soon.  Shoutout to them for f*cking with me and coming back to get more pieces made, their support means a lot.
What is the process for making a custom piece?
A lot of work goes into a custom piece. Aside from paying for the gold and diamonds, you're paying for a lot of labor. The first thing I need to know when we talk about a custom piece is your budget. This is important because it lets me know our boundaries right away- the max size we can do the piece, what karat of gold, and what clarity of diamonds.

Once we agree on a design, and a price, I will make a 3D design for you.  This will show you exactly what your piece will look like once it is finished, and it is also the blueprint for me.  It tells me how much the piece will weigh, the diamond count, where exactly the diamonds go and what size of diamond is supposed to go where.  When you approve the 3D design, we will cast it into the desired material, drill the holes and set the diamonds – if your piece has diamonds. If not, it will go straight to be sanded and polished. 

The final step is for us to add our logo, the karat gold used, and the diamond clarity.  Once you see the "fl" logo on your piece you know it was made to the highest standards possible, and was inspected multiple times.  If we spot a single flaw, even the most minuscule thing, we fix it.  We only deliver perfection to our clients.  
What was your favorite and most complex piece to make?
I wouldn't say I've had a most complex piece just because every piece we make is very complex in its own way.  No job is alike. For example, grills are complex because we have to get the perfect impression of the clients teeth just so the grills can fit properly.  If we get a bad mold, and the grills end up not fitting it is a lot of work to get them to fit correctly, especially if they are diamond grills.  If you move those too much it can mess up the setting and make the diamonds loose, so that is a very complex process itself.
I love making grills though, they are my favorite.  People get so creative with their designs, and they just look so dope when they're finished. It's also a fun process making grills. Most of the time I get to meet the client in person and do the molds of their teeth.  So, we talk and get to know each other a little bit before unlike other custom work where all the work can be done remotely. 
If you want to learn how to make jewelry, or anything go on YouTube!
What is the biggest piece of advice you have for those wanting to get into the jewelry industry?
The biggest piece of advice I can give is to always remember it normally takes at least two years before your business is profitable.  Some people start a business and expect to make money right away, it doesn't work like that most of the time.  So, when business is slow and you're not making much money, always remember that, it takes about two years to be profitable.
Also, don't ever doubt what you can learn on the internet, the internet is the biggest tool in the world right now. If you want to learn how to make jewelry, or anything go on YouTube! There are great people who upload everything they do, and teach you how to do it. You don't have to be in a big city, or working at a jewelry store to learn how to do any of this stuff. That's the great thing about jewelry, you can start off by making grills in your garage.
Anything else we should know before you go?
My first collection is dropping soon, it's called "The Holy Collection".  I've always made customs and 1 of 1's, so I figured it's time for me to drop something for everyone.  This collection will consist of extremely detailed religious figures such as Mother Mary, Jesus, and unique Crosses. It took several weeks to design each pendant. They are small sculptures of gold and each detail has been chiseled perfectly. They truly are amazing. I can't wait to show them to the world. They are the most detailed pendants I have ever made. 
Stay Connected
@dollasignday
@floodedjewelers
FloodedJewelers.com
Sours: https://hypeofflife.com/day-shelton-flooded-jewelers-interview/
All The Shine
Hip-hop's most in-demand jewelers tell the stories behind creating icy works of art for rap stars that are completely unmatched.
Words: William Ketchum
Editor's Note: This story originally appeared in the Summer 2021 issue of XXL Magazine, on stands now.
Jewelry in hip-hop may not be as important as beats, rhymes and graffiti, but it can be just as powerful as a tool of self-expression. Whether it's the huge gold ropes that Run-DMC wore in the 1980s, Ghostface Killah's golden eagle bracelet from the 1990s or Gucci Mane's Bart Simpson pendant in the 2000s, bling has always been a status symbol in hip-hop. Even before Cash Money Records popularized the term. Iced-out jewelry allows rappers to boast of their success, show off their personality, rep their crew or celebrate a monumental occasion. They also use their necklaces, bracelets, rings, grills and earrings to stunt on each other, add another forum for friendly competition or even show love to a comrade by getting a custom piece made as a gift.
For fans, seeing rappers' jewelry brings back fond memories of the moments and personalities in hip-hop that make the genre special. Slick Rick's extensive pile of gold ropes prompts nostalgia for hip-hop's golden era. The esteemed Roc-A-Fella Records chain is still a point of pride for younger acts who are able to get their hands on one, even if the label disintegrated years ago. 50 Cent's spinning G-Unit medallion flashes back to one of rap's most dominant runs ever. Cam'ron's battery-powered globe is as obsequious as his rap style, and Travis Scott's Astroworld pendant matches the whimsical, expansive nature of his music.
Behind each memorable work of art is a jeweler willing to push the bounds of creativity, stone-setting and technology—all to make the world stop when their client walks into a room or posts on Instagram. XXL spoke to 10 of the most in-demand jewelers in the industry from companies including Jacob & Co., Johnny Dang & Co., Icebox, Jason of Beverly Hills, Pristine Jewelers, Avianne & Co. Jewelers, Jewelry Unlimited, Kilani Jewellery, Greg Yüna, and Johnny's Custom Jewelry to get stories behind their hip-hop masterpieces.—William Ketchum
See 10 of Hip-Hop's Most In-Demand Jewelers
Who's your favorite hip-hop jeweler?
Check out more from XXL's Summer 2021 issue including our Freshman Class cover interviews with 42 Dugg, Iann Dior, Coi Leray, Pooh Shiesty, Flo Milli, Morray, Rubi Rose, Blxst, Toosii, Lakeyah and DDG, producer Nick Mira's thoughts on producing the beats for the Freshman Class, an in-depth conversation with Ski Mask The Slump God about his comeback this year, Moneybagg Yo's candid discussion about his new music, family and indie label, a look at what the 2020 XXL Freshman Class has been up to since last year, Doin' Lines with Jack Harlow, Lil Tecca speaking on what to expect from his upcoming We Love You Tecca 2 album, music video director Cole Bennett gives an inside look at his Lyrical Lemonade empire, and more.

See the 2021 XXL Freshman Class
Welcome 42 Dugg, Iann Dior, Coi Leray, Pooh Shiesty, Flo Milli, Morray, Rubi Rose, Blxst, Toosii, Lakeyah and DDG to the 2021 XXL Freshman Class.
Sours: https://www.xxlmag.com/hip-hop-jewelers-interviews/
10% OFF Flooded Jewelers Coupons, Promo & Discount Codes for October 2021
People can find numerous options online to consider and shop at Flooded Jewelers, using online coupon codes and discounts. These coupons allow people to make the right choices and save big every time.
Below is the Easy 3 Step process to get your savings now! Apply your code and check whether your discount was reflected and continue your checkout. If you have any questions about using your coupons online, please contact Floodedjewelers.com Customer Service.
Add the Item to your shopping cart. Confirm that you are buying what you want, and that it fulfills any requirements to qualify for the Flooded Jewelers promotion code you want to use.
Go through the floodedjewelers.com checkout process. At each page, scan the page for a coupon code or promotion code option. Copy and paste the Flooded Jewelers coupon code in the box next to the product and click "Apply" or "Submit"...
Scan your shopping cart to confirm that the coupon code was properly entered and is reflected in your total price. The Flooded Jewelers coupon discount will adjust your order total. Some sellers also offer Thank. If not, navigate back through the checkout process and try again.
Sours: https://www.greenpromocode.com/coupons/flooded-jewelers/
How Diamond Grillz Are Made
Flooded Jewelers - Cooper City/Florida
Superior Custom Jewelry & Grills
Flooded Jewelers Categories:
Jeweler
Address:
Cooper City, Florida, United States
Discover More Jewelers in This Location: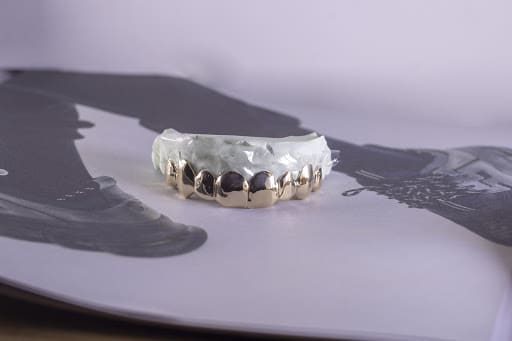 Are you searching for charming diamond rings? Would you like to see most trendy diamond bracelets? Are you planning to propose your loved one? See most popular engagement rings that will fascinate you. Flooded Jewelers - Cooper City/Florida and more on Jewelry Store Directory.
You May Also Be Interested In
Sours: https://www.jewelrystoredirectory.com/store/flooded-jewelers-cooper-city-florida/
Jewelers flooded
FLOODED JEWELERS LLC
WESTON, FLORIDA
FLOODED JEWELERS LLC is an Inactive company incorporated on June 8, 2017 with the registered number L17000126255. This Florida Limited Liability company is located at 491 SW 167TH AVE, WESTON, FL, 33326, US and has been running for five years. There are currently two active principals.
KEY FACTS ABOUT FLOODED JEWELERS LLC
Company name

FLOODED JEWELERS LLC

Status

Inactive

Filed Number

L17000126255

FEI Number

Date of Incorporation

June 8, 2017


Home State

FL

Company Type

Florida Limited Liability
FLOODED JEWELERS LLC NEAR ME
Principal Address

491 SW 167TH AVE,
WESTON,
FL,
33326,
US
See Also
FLOODBREAK, LLCFLOODCOP, LLCFLOODED ROOFING LLCFLOODED, LLCFLOODEDJEWELERS LLC
Source: Sunbiz
Sours: https://bisprofiles.com/fl/flooded-jewelers-l17000126255
Bullets, Crowds \u0026 Chaos: Afghans continue to flood Kabul Airport as evacuation chaos persist
Then the soldiers changed places or gave way to try another. This went on for quite some time. But, strangely enough, Marina, herself captured by strong excitement, has not yet received complete satisfaction. Surprising to herself, she felt that in her, as if an unlimited desire, a thirst for sex - strong, wild, varied.
You will also be interested:
Aunt Marina told him. Max splashed beer on the stones and the steam room was really filled with a pleasant bread aroma. - And we here with the girls argued, - began Gulnara. - Yes, be quiet, you fool, - pulled her aunt Marina.
438
439
440
441
442