How this week's Palantir and Asana listings could reshape the IPO market
Big Data firm Palantir, whose co-founder Peter Thiel is a Facebook board member, will debut on the New York Stock Exchange on Wednesday. So will corporate software company Asana, run by Facebook co-founder and former chief technology officer Dustin Moskovitz.
Each is doing so by directly listing shares like Spotify(SPOT) and Slack(WORK) did — rather than through a more traditional initial public offering or super-trendy blank check merger.
And the market will be watching closely.
"IPO alternatives will likely continue to cover ground going forward. Palantir's and Asana's performances could change the market view on direct listings," said analysts with Renaissance Capital, an IPO research and investing firm, in a report Monday.
Going public via direct listing tends to be a quicker process and involves less scrutiny since firms are just selling existing shares. It also lets existing investors cash in on their stock without fear of having the value of that investment diluted by a flood of new shares that are created in an IPO.
It's a move that has mainly been used by more mature startups. And it's in contrast to a rash of companies that have gone public this year via standard IPOs — like red-hot software company Snowflake — as well as through mergers with already existing special purpose acquisition companies (SPACs), like DraftKings.
Unlike IPOs and SPAC deals, Palantir and Asana will not raise any new capital.
Although neither company is profitable, revenue for both is growing rapidly and the two unicorns are expected to command multibillion dollar valuations. The market value of Palantir, which will trade under the ticker symbol of "PLTR," is expected to be in excess of $20 billion when it begins trading, while Asana, which will have the ticker "ASAN" market cap will be worth more than $5 billion.
Palantir in particular has a lot of buzz: "Palantir is in a hot space of data-mining software. The company has been rumored to go public forever so there is pent-up demand," noted Daniel Morgan, senior portfolio manager with Synovus Trust Company.
But Morgan said investors need to be cautious.
The lack of profitability for Palantir could prove problematic, especially since some of Palantir's competitors — most notably new Dow component Salesforce(CRM) and Tyler Technologies(TYL) — are generating actual earnings. Salesforce bought Palantir rival Tableau for nearly $16 billion last year.
Depending on how successful these debuts are, there could be more companies choosing to go public this way going forward — especially if private firms are given the green light to raise new money from direct listings as well, as not all startups are able to simply list existing shares. Some may want to still raise funds.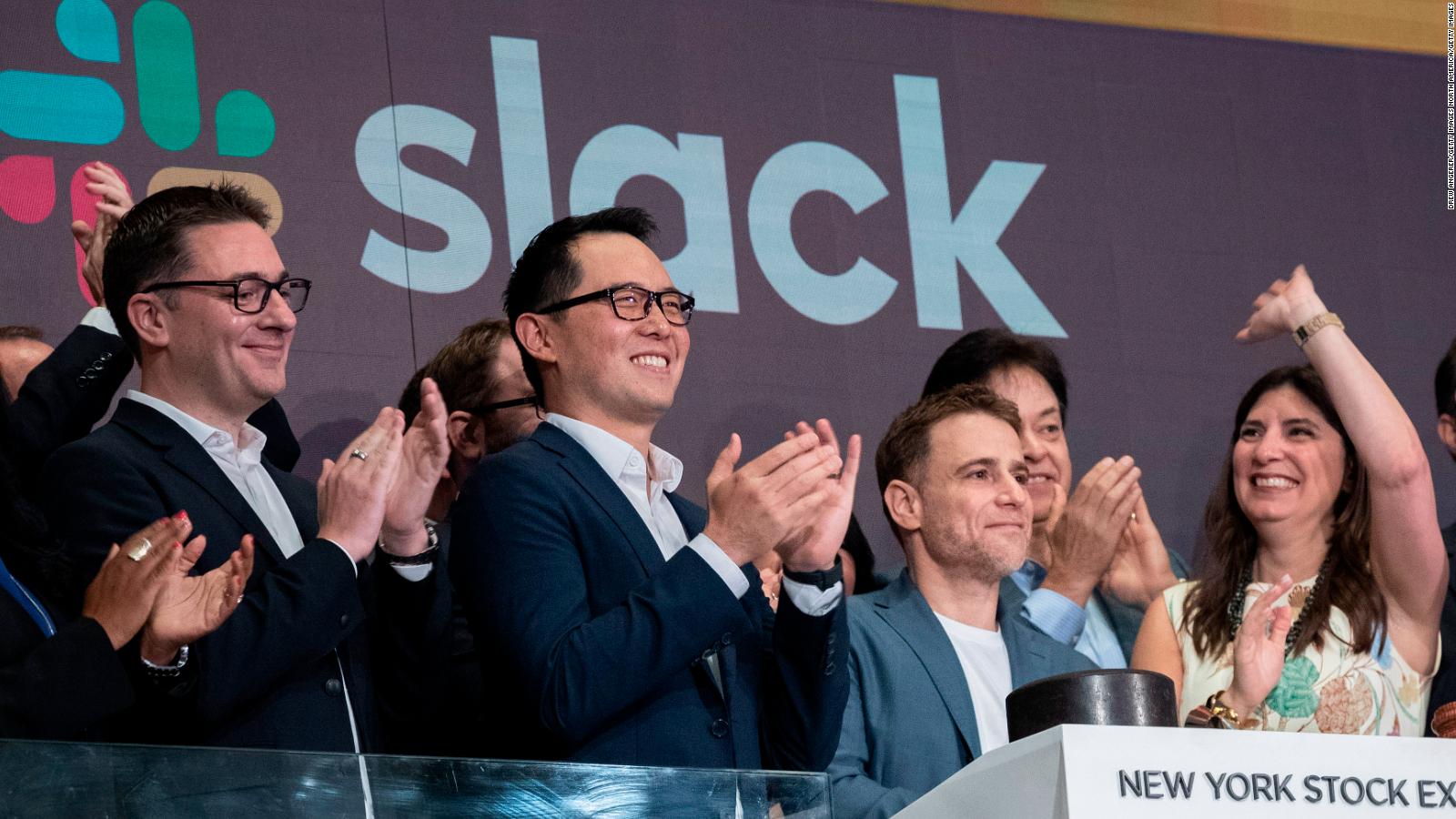 Why Slack chose a direct listing instead of an IPO01:57
The Securities and Exchange Commission approved new rules last month to allow companies to raise capital by issuing new shares, and not just sell existing stock, via direct listings. The NYSE had lobbied the SEC for this change.
But the rule change is on hold after the Council of Institutional Investors objected and asked the SEC to further review it. This would not impact Palantir and Asana, since they are only planning to sell existing shares.
The Council of Institutional Investors argues that allowing companies to sell new shares in direct listings would "significantly liberalize access to U.S. capital markets" without providing as many protections for investors.
Sours: https://www.cnn.com/2020/09/28/investing/direct-listings-palantir-asana/index.html
Asana up 37% and Palantir up 50% as both direct listings hit the public markets
Two direct listings in one day. Lots to talk about.
Asana started trading just a bit after noon Eastern today, quickly zooming to roughly about $29 a share in early trading this afternoon. Meanwhile, Palantir is running like a herd of bulls straight out of the gate, jumping to almost $11 a share in the first trades — a first day jump of nearly 50%.
Asana's reference price was revealed yesterday by the NYSE, and it was set for $21 a share. The company had roughly 150 million shares of stock outstanding on a fully diluted basis, which gave it a pre-market reference value of $3.2 billion. Palantir for its part was assigned a reference price of $7.25 a share, giving it a $16 billion implied valuation. At its current share price, Asana is valued at roughly $4.4 billion, and Palantir comes out to about $24 billion give or take.
The two companies trade on the NYSE, with Asana under ticker ASAN and Palantir under the ticker PLTR. Early trading is heavy according to Yahoo Finance, with 156 million shares of Palantir and nearly 32 million shares of Asana already changing hands.
For both companies, which are well capitalized, a direct listing seemed to be the right approach to give early employees and other insiders a liquidity option while continuing to maintain tight control of the ship. One difference between the two initiatives is that Asana has no lockup for employee and other insider shares as is typically customary with a direct listing. Palantir pioneered a lockup provision with a direct listing that will allow only roughly 29% of the company's shares to be available potentially for trading today. The remainder of those shares become eligible for sale over the coming months.
As with all direct listings, no shares are offered by the company upon market debut, and the reference prices published by the NYSE are imaginary if important mental benchmarks for where bankers believe a hypothetical price lies for these two companies.
As my colleague Jon Shieber described a few weeks ago, Asana is an interesting entry into the markets as a long-time SaaS company stalwart that continues to lose buckets of revenue. Despite fast revenue growth of roughly 71%, the company lost $118.6 million on revenues of $142.6 million in fiscal 2020 (Asana has a Feb 1 fiscal year calendar, so those figures are for the bulk of 2019).
The company was last valued at $1.5 billion in late 2018. It secured a bit more than $200 million in venture financing since its founding in 2009, and its founders Dustin Moskovitz and Justin Rosenstein hold large stakes in the company of roughly 36% and 16.1% respectively.
Over at Palantir, which we have covered extensively the past few weeks, the company is even more of an outlier, with large-contract government sales that accrue over many years. The company reported a total of 125 customers, losses of $580 million on revenues of $743 million last year, and projected revenues of just above $1 billion for 2020.
While Palantir's reference price was below the final secondary trades held by the company in early September before it closed the window in the run up to its IPO, that price was well-above the average trading of the past 18 months.
For both companies now, the public markets beckon, and the first public quarterly results are coming due here in a few weeks. You can read more about Asana on the company's investor relations page. Like so much else at Palantir, it doesn't have an investor relations page (yet?) as of the time of writing this article, but presumably the company will want to connect with investors at some point in the near future, one would hope.
Updated September 30th at 2pm EDT: Added Palantir trading data, and early volumes for both Asana and Palantir.
Sours: https://techcrunch.com/2020/09/30/palantir-asana-public-debut/
Better Tech IPO: Palantir Technologies vs. Asana
Palantir Technologies(NYSE:PLTR) and Asana (NYSE:ASAN) both recently went public via direct listings, meaning they sold their existing shares to investors without raising new funds instead of filing traditional IPOs. Both stocks started trading on Sept. 30, and surged from the initial "reference prices" set by the NYSE.
Palantir, which had a reference price of $7.25, closed at $9.50. Asana, which had a reference price of $21, closed at $28.80. Those initial gains were impressive, but should investors chase either high-growth tech stock right now?
Image source: Getty Images.
What do Palantir and Asana do?
Palantir's data mining platform gathers information from disparate sources to assess myriad risks, threats, and opportunities. Its government-oriented platform, Gotham, generates over half its revenue and holds contracts with the U.S. military, FBI, CIA, ICE, and numerous other agencies. Gotham's AI platform, Ava, keeps those agencies on the same page.
In its S-1 filing, Palantir boldly claims it will become the "default" operating system of the U.S. government. The rest of Palantir's revenue comes from Foundry, the enterprise-oriented version of its data mining platform. It currently serves 125 customers across the public and private sectors.
Asana's platform helps teams organize, track, and manage their work on a unified platform. Its tools enable teams to create projects, delegate tasks, set deadlines, and directly communicate with each other. It can also be integrated with email apps like Outlook and Gmail, other collaborative platforms like Microsoft Teams and Slack, and cloud services like Salesorce with APIs.
Asana serves over 82,000 paying customers worldwide, including nearly a third of the Fortune 500. Its top clients include Alphabet's Google, PayPal, and even NASA.
How fast are these companies growing?
Palantir's revenue rose 25% to $742.6 million in fiscal 2019, with 35% growth in Gotham and 17% growth in Foundry, while its net loss narrowed slightly from $580 million to $579.6 million.
Image source: Getty Images.
In the first half of 2020, Palantir's revenue rose 49% year-over-year to $481.2 million, with 76% growth in Gotham and 27% growth in Foundry, as it reaped the benefits of a new Army contract and gained new enterprise customers.
Its net loss narrowed year-over-year from $280.5 million to $164.7 million. It expects its revenue to rise 42% to $1.06 billion this year.
Asana's revenue rose 86% to $142.6 million in fiscal 2020, but its net loss widened from $50.9 million to $118.6 million. In the first half of fiscal 2021, its revenue rose 63% year-over-year to $99.7 million, but its net loss widened again from $30.5 million to $76.9 million. Its non-GAAP net loss also widened from $27.1 million to $50 million.
On the bright side, Asana's dollar-based net retention rate remained above 115% in the second quarter. A net retention rate above 100% is already considered sticky, so Asana's platform is clearly locking in its customers. Its number of customers spending over $50,000 annually also rose 160% year-over-year during the quarter.
For the full year, Asana expects its revenue to rise 47%-49%, but for its non-GAAP earnings to remain in the red.
Which stock is cheaper relative to its growth?
Palantir and Asana are both valued at about 19 times this year's sales, which makes them cheaper than many other recent tech IPOs. But Palantir is generating accelerating revenue growth with narrowing losses, while Asana is experiencing decelerating revenue growth with widening losses.
Based on those facts, Palantir looks cheaper than Asana, but some investors might be avoiding the company due to its controversial reputation and its overwhelming dependence on government contracts.
Asana lacks that controversial baggage, but it faces a lot of indirect competition from work management players like Smartsheet, other collaboration players like Atlassian, and diversified tech giants like Microsoft and Google.
The winner: Palantir
I recently highlighted Palantir as my top tech IPO to buy in October, and I think it's a more compelling investment than Asana. Asana's platform is sticky and shows promise, but I'd like to see some tighter financial discipline before I consider buying any shares.
Sours: https://www.fool.com/investing/2020/10/05/better-tech-ipo-palantir-technologies-vs-asana/
BIG News For Both Palantir Stock \u0026 SOFI Stock! New PLTR Stock Pattern \u0026 SOFI Hits......
Palantir v. Asana: Which Stock Is the Better Buy Now?
Two of the most highly anticipated tech IPOs in 2020 began trading on the New York Stock Exchange Sept. 30 (Wednesday). Palantir (NYSE: PLTR) and Asana (NYSE: ASAN) both went the direct listing route, which means they made existing shares tradeable on the public market rather than creating new ones.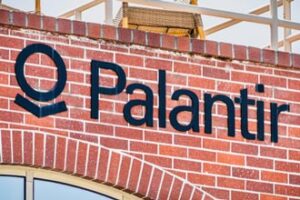 The benefit of this is that the companies don't have to undergo the added legal scrutiny that comes with creating new shares. That makes it a faster process, and it keeps current investors happy, since their share prices aren't diluted by increasing their supply.
Palantir and Asana are both seen as Silicon Valley "unicorns," but there are stark differences between the two, as far as what they do, how developed they are, and which is the better buy for investors.
Palantir was founded in 2003, worth over $20 billion. Asana was founded in 2008 and has a market cap of $5 billion.
Let's talk a bit about each stock and then get into which one is more promising.
The Case for Asana Stock
Asana provides cloud software to help employees track the status of their work. You could compare this to tools like Monday.com, which is a central hub for coworkers to update the status on different projects.
Technology like Asana's is becoming increasingly valuable in companies across the world. More people are working remote, and getting a status update often is no longer a matter of tapping a colleague on the shoulder.
But this is not just a COVID-19 matter. In fact, remote work is said to have increased by 44% in the last five years.
Asana's claim to fame is that it was founded by Facebook cofounder Dustin Moskovitz. This is a bigger deal than it may sound, as there are many companies competing for dominance in the cloud computing market. Whoever is able to take charge will be riding a 212% pop in the cloud industry between now and 2025, from $266 million up to $832 million.
The value of name recognition could go a long way for Asana stock.
As of now, the company is not yet profitable. This is fairly common for a new tech IPO. But where Asana is promising is in its revenue growth.
This company added 82% more revenue in 2020 than in 2019, going from $76.8 million to $142.6 million. It still lost $119 million and is currently at a $365.6 million deficit. But again, this is no good reason to ignore Asana. Young companies burn cash, which is more the rule than the exception.
These young companies will typically assure investors by telling them that the cash burn has gone toward a good cause. Asana has done just that, saying it has made "significant investment" to develop and commercialize its cloud platform.
The difference with Asana is that it has been able to back this up.
The company grew its base substantially in 2019. From Q1 2019 to Q1 2020, enterprise customers increased by 31%. Previously, only 11% of its customers had been enterprises and businesses. It grew to 42%.
This can be chalked up to a COVID-19 spike in remote work. But it has also been an ongoing trend for years. Even if the pandemic goes away, remote work still appears to be the direction of society.
Is Palantir Mythological?
Palantir could be one of the most controversial businesses in the world right now. "Lord of the Rings" fans would have a hint as to why.
The company makes data mining software for intelligence agencies. From a high-level view, it takes data from all over and "cleans" it up to make it useful for analysts. The software is meant to help law enforcement, military, and maybe even some marketing agencies, find their targets.
In fact, the company boasts that its tools were used to track down Osama Bin Laden. But they won't say more on that.
The "Palantir" in Tolkien's "The Lord of the Rings" is a little magic orb used by an evil wizard to peer through an all-seeing eye. It's literally an eye atop a mountain that sees all.
Before you dismiss it as "TMI" (too much information), the fantasy novel bit is vitally important to whether or not the stock is a buy.
Three stocks every investor should consider owning today, and dozens of stocks to drop immediately. Click here...
An article published by NYMag has laid out a bunch of the nitty-gritty from Palantir's humble beginnings to now. The story points to a journey that sounds less than magical.
The reality seems to be that Palantir has an interest in making itself sound and look impressive to clients. It has worked for a while, but ultimately has disappointed many clients.
For starters, Palantir appears to have strong-armed its way into its government relationships. The company began by approaching individual soldiers to test out its product and spark demand.
Though many, even high-ranking officials, grew to be passionate about the Palantir, others claimed it was not much different from what the government had been using before. The only difference was that its interface was smoother and faster to use.
Functionally, it was nothing new. Like its predecessor, it still required a room full of people, or RFOP in government terms, to manually "clean" the data. This meant people consistently present around the clock, sometimes with sleeping bags under their desks.
If cosmetics won Palantir government contracts, that's no fault on it. But there is more suggesting the company's product might not be as in-demand as hoped.
Even its CEO, Alex Karp, has said that the company's commercial business has struggled. It was designing a platform geared toward financial institutions called Palantir Metropolis, but Karp called it an "unmitigated failure" when it couldn't find a market.
Buzzfeed News also reported later that Palantir's relationships with the NSA and CIA had soured.
The same appeared to happen with Palantir's local police relationships. The New Orleans Police ended a six-year pro bono relationship with Palantir. The New York Police Department wasn't happy with Palantir's prices. And they weren't happy with how much customization was required for the tool to be implemented.
Still, Palantir reportedly has contracts with the Air Force, Marines, CIA, FBI, NSA, DHS, and CDC. And it has one of the largest Department of Defense contracts at $222 million.
The company has 125 customers in 36 industries and 150 countries.
Maybe a "nice interface" does go a long way.
Should You Buy Palantir or Asana?
About the Author
Mike Stenger, Associate Editor for Money Morning at Money Map Press, graduated from the Perdue School of Business at Salisbury University. He has combined his degree in Economics with an interest in emerging technologies by finding where tech and finance overlap. Today, he studies the cybersecurity sector, AI, streaming, and the Cloud.
… Read full bio
Sours: https://moneymorning.com/2020/09/30/palantir-v-asana-which-stock-is-the-better-buy-now/
Palantir asana vs
Were Palantir and Asana's direct listings better for the unicorns than a traditional IPO?
Tech unicorns Palantir and Asana joined the public markets yesterday (Sept. 30) using direct listings, which are seen as a challenge to the traditional process for initial public offerings. The results suggest direct listings could become more commonplace.
This year IPOs, particularly the ones for splashy tech companies, have had big gains in their share price on their first day of trading, which is why Wall Street was watching closely to see if yesterday's direct listings would do the same. The stock of Palantir, the data-mining firm backed by billionaire Peter Thiel, fell slightly to $9.50 after opening for trading at about $10, according to FactSet data. Shares of software maker Asana closed at $28.80 after starting out at about $27. That contrasts with an average pop of about 38% on the first day of trading for all IPOs this year, according to data compiled by University of Florida professor Jay Ritter, the highest average of any year since the dot-com bubble.
That opening pop is contentious, as it's money that could theoretically have gone into the pockets of the people who invested in the company before it listed.  This year, companies have left about $24 billion on the table, not including yesterday's direct listings, according to Ritter's analysis. That's approaching the kind of money left on the table during the bubble years in 1999 and 2000.
In a traditional IPO, bankers go on a roadshow with company executives, meeting with investors in different cities to drum up interest in the deal. At the end of the process, bankers set the initial offering price for the shares. They typically set the price a little below what the market will bear. If everything works as hoped, this ensures the shares jump on the first day of trading, handing the banks' investor customers a quick return. That's nice for banks and their institutional investor clients (who have taken some risk by buying shares in the IPO), but the money comes out of the pocket of the issuing company's founders and other early investors.
Direct listings, which strip out some of the usual hand-holding that comes with an IPO, are an attractive alternative for some issuers. There's no roadshow, the fees are lower, and the offering price gets set on an exchange, not by investment bankers. As a result, they're seen as a way to keep some of that money from frittering away on the first day of trading. Spotify, the streaming music service, pioneered direct listings in 2018, and messaging service Slack followed in 2019.
"The stocks are trading close to the opening trade, so sellers did not leave money on the table as they probably would have with a traditional IPO," Ritter said in an email about the Palantir and Asana listings. "There will be more direct listings, mainly by prominent companies (unicorns), as long as the underpricing of traditional IPOs stays high."
Public listings are nerve-wracking for everyone involved, as they await the moment of truth when shares start changing hands, and there was at least one glitch yesterday. A snag in employee stock plan software provided by Morgan Stanley stopped some Palantir investors from being able to immediately sell their stakes, according to the Wall Street Journal (paywall). By all indications, trading on New York Stock Exchange, where both direct listings took place, went off without a hitch.
"We experienced slowness that may have resulted in delayed logins into our system," said a spokesperson for Shareworks by Morgan Stanley. "At all times our call centers were available to execute trades. We will work through any issue that is brought to our attention and ensure that no employee will be disadvantaged."
Smaller, lesser known companies are more likely to need the full suite of investment banking services. (One drawback to direct listings is that they haven't provided a path to immediately raise fresh capital, although NYSE is aiming to provide a way to do so.) It may have been understandable for some IPO underpricing earlier this year, given the uncertainty caused by the Covid-19 pandemic. But the stock market has erased its losses and tech IPOs have been on fire. Startup investors are hungry to get their share of it.
Sours: https://qz.com/1911577/were-palantir-and-asana-direct-listings-better-than-an-ipo/
Asana and Palantir IPOs - PLTR Stock Analysis \u0026 ASAN Stock Analysis
Asana, Palantir debut up more than 30%, well above reference prices in dual direct listings
At 1:40 p.m. Eastern, Palantir PLTR, shares started trading, bolting out of the gate, rising more than 50% higher than the reference price. Shares finished up 31% at $9.50, following an intraday high of $11.42. NYSE had set a reference price of $7.25 a share based on private-market trades of the stock, and The Wall Street Journal reported last week that the company expected shares to open around $10.
Reference prices for direct listings are based on trading prices in private markets ahead of companies filing with the Securities and Exchange Commission for a public listing. Direct listings differ from IPOs because there is no capital raised, which is what places a dollar figure on shares in an IPO. Direct listings are largely expected to trade higher than the reference price.
Asana is a collaboration-software company co-founded by Facebook co-founder Dustin Moskovitz, who serves as chief executive, while Palantir is a data-software company co-founded by early Facebook FB, investor and board member Peter Thiel. Both companies chose to list their shares directly instead of selling new stock in an initial public offering, a route that was previously taken by Spotify Technology SA SPOT, and Slack Technologies Inc. WORK, which were also mature startups that sold shares repeatedly in the private markets and were looking to provide investors with public trading options.
In an interview Wednesday with MarketWatch, Palantir Chief Operating Officer Shyam Sankar said the company made the decision to go public about midway through 2019, with an eye on the back half of 2021. After the pandemic struck, he said the company sped up its timeline to Wall Street.
"COVID really accelerated the business and it became clear it was a time for us to think about" going public sooner, Sankar said.
Sankar called the direct listing "momentous" and "exciting," and said the company made the decision to list instead of perform an IPO because it did not need capital but did want to offer investors a chance to cash in on their stake.
"We have had incredibly patient investors — especially our most important ones, employees — and this gives them more access to the market immediately," he said.
Palantir launched its first software platform in 2008, and was long known as a secretive software startup focused on military and law-enforcement issues, courting controversy for its work with the Immigration and Customs Enforcement division of the U.S. government. The company has since launched a second offering that has attracted clients from the private sector, and grown much more vocal about its business, including a public divorce from Silicon Valley in which co-founder and Chief Executive Alexander Karp detailed a move away from California and defended his company's work for the government.
See also: Five things to know about the Palantir non-IPO
Moskovitz launched Asana in 2008 as well, developing software tools that compete with Atlassian Corp.'s TEAM, Trello. The San Francisco company registered $143 million in revenue in its 2020 fiscal year, up 86% year-over-year. The company also reported that losses grew, to $118.6 million in fiscal 2020 from $50.9 million in fiscal 2019.
"We're happy with the results, but truthfully it is one day of many," Asana Chief Financial Officer Tim Wan told MarketWatch on Wednesday. "Our focus, long term, is providing value to our 82,000 customers."
COVID has presented both benefits and challenges, Wan said. An influx of so-called knowledge workers at home has put a premium on available digital tools to help them organize tasks efficiently, which is Asana's business proposition.
The challenge is that an unspecified number of Asana's customers are small businesses that have adopted its technology and are suffering through an economic downturn caused by the pandemic.
"Many of our customers adopt our technology in a bottoms-up manner, and there has been a churn among them because of the pandemic," Wan said.
Asana, a 900-person company based in San Francisco, reported revenue of $52 million for the three months ended July 31, up 57% year-over-year. Its net loss during the period jumped to $41.1 million, compared with a $15.6 million loss for the same period last year. The company has yet to turn a profit.
For more: Five things you need to know about Asana's direct listing
Palantir is also far from profitable, revealing in its SEC filings that revenue grew to $742.6 million in 2019 from $595.4 million in 2018, while losses stayed even at more than half a billion dollars a year — $579.6 million in 2019 and $580 million in 2018. In the first six months of this year, Palantir recorded a loss of $164.7 million on revenue of $481.2 million, after recording a loss of $280.5 million on sales of $322.7 million in the same period of 2019.
Choosing a direct listing instead of an IPO allowed both companies to publicly offer forecasts for future performance. Palantir calls for revenue growth of 46% to 47% in the third quarter, 41% to 43% for the full year of 2020, and greater than 30% in 2021. For fiscal 2021, Asana projects revenue of $210 million to $213 million, representing year-over-year growth of 47% to 49%. 
Read: Software companies trying to IPO like its 1999
Despite the COVID-19 pandemic, the market for IPOs has been strong in 2020. Aside from Wednesday's direct listings, Wall Street was expecting 11 IPOs this week, wrapping up the busiest third quarter for offerings since the dot-com boom, according to Renaissance Capital. Software offerings have been a big part of that, as the pandemic has created demand for strong software offerings that can allow workers to continue performing tasks from home — Snowflake Inc. SNOW, , Unity Software Inc. U, and others have flourished in their market debuts.
Exclusive: What happened as Unity Software went public during a pandemic
MarketWatch staff writer Jonathan Swartz contributed to this article.
Sours: https://www.marketwatch.com/story/asana-shares-surge-more-than-30-while-palantir-still-awaits-first-trade-11601485452
Similar news:
Facebook's billions are backing two tech direct listings on Wednesday: Palantir and Asana
On the last day of the New York Stock Exchange's busiest month ever for IPOs, two tech companies are taking a different approach to going public.
Software makers Palantir and Asana are launching direct listings on Wednesday, allowing existing shareholders to sell stock to new investors rather than raising money through a traditional share sale.
It's not the only thing they have in common. Both companies were born in the San Francisco Bay Area and financed by billionaires who made their fortunes from their early involvement in Facebook.
Palantir was co-founded in 2003 by venture capitalist and former PayPal CEO Peter Thiel, who parlayed a $500,000 investment in Facebook into a stake in the social network worth about $1 billion. He's still on the Facebook board, though he has substantially sold all of his stock.
Asana's CEO and co-founder Dustin Moskovitz was Facebook CEO Mark Zuckerberg's roommate at Harvard. As a co-founder of Facebook, he held a 7.5% stake prior to the 2012 IPO. He left Facebook in 2008 to start Asana, which sells cloud-based software for tracking group projects.
Asana Co-Founder and CEO Dustin Moskovitz.
Horacio Villalobos | Corbis News | Getty Images
That's not all. Thiel's venture firm, Founders Fund, has been an Asana investor since 2012 and owns a 6.5% stake.
Thiel has a net worth of just over $2 billion and, through his various investing groups, controls Palantir shares valued at about $2.4 billion, based on a share price of $7.25.
Moskovitz's net worth is just over $15 billion, including his current Facebook holdings valued at over $8 billion. He owns $1.1 billion worth of Asana stock assuming a $21 stock price.
Those share values for Palantir and Asana are based on reference prices provided by the New York Stock Exchange on Tuesday and do not necessarily reflect where the stocks will open. Palantir traded as high as $11.50 in the private market in August, while Asana shares reached $28 that month, according to their prospectuses.
Unlike tech IPOs, which typically bake in a significant pop for new investors, the opening price for a direct listing is determined by the market maker and the issuing company according to actual demand. Because shareholders can decide at what price they're willing to sell, there's no inherent discount for new buyers. 
Direct listings are often viewed as a more efficient way to go public than IPOs because companies aren't leaving money on the table. But there are downsides. There's currently no way for companies to raise primary capital through a direct listing. And because it's an open market, management teams don't get to decide who gets allocation and can't put together an all-star investor roster, which can help bring credibility to the table and draw other long-term investors.
A tale of two stocks
In trying to determine how to value the two companies, investors have much more information on Palantir than on Asana.
The stock has been widely held by major public market investors for years and has been marked up and down in their books based on growth, profit expectations and economic conditions.
"Palantir has had a pretty active market for the stock with market-based pricing for years," said Kelly Rodriques, CEO of pre-IPO marketplace Forge, "It's been down, up, down and back up again."
Palantir's software is used by government agencies and large companies to collect, analyze and map out large data sets. The Defense Department announced Tuesday that it awarded Palantir a $91.2 million contract to provide research and development to the Army Research Laboratory over the next two years. The company said last week that revenue this year will increase 42% to $1.06 billion and that it will have an adjusted profit, excluding stock-based compensation costs, of $121 million.
But while its average customer spends over $5 million a year, Palantir has only 125 clients, raising concerns among software investors about its appeal. Palantir is pitching a story of expanding software margins that come with making the technology more easily and widely deployable.
Asana's trading volume has been much lower than Palantir's. While 660,000 to 17.7 million Palantir shares traded each month between April 2019 and August 2020, Asana's volume ranged from 2,000 shares to about 683,000 shares per month between February and August 2020.
Last October, Asana conducted a tender offer, allowing existing holders to sell 4.6 million shares at $15.82 apiece to big investors.
"When I look at Palantir and Asana, they can't be more different," Rodriques said. "Asana has had a lot less trading, and the secondary trades that happened have been largely buybacks."
Asana is also much smaller, generating revenue in the first half of the year of $99.7 million. But its growth rate of 62% was higher than Palantir's and its gross margin of 87% was above Palantir's margin of 72%.
Both companies are going public on the last day of the third quarter in what's expected to be the close of the IPO window. 
There's plenty that could go wrong. U.S. stocks are wrapping up their first down month since March, led by a decline in tech companies, which have been the biggest outperformers for the year. In addition to election uncertainty, the economy remains troubled because of the coronavirus and there's no guarantee that Congress will be able to pass another stimulus bill to provide relief for those who lost their jobs. 
Roger McNamee, who was an early investor in Facebook before becoming one of its loudest critics, said companies are savvy to go public while they can because of all the potential headwinds.
"The economy has been declining for the better part of a year and yet the market has until very recently continued to make new highs," said McNamee, co-founder of private equity firm Elevation Partners and author of the 2019 book "Zucked," which criticized Facebook's effects on society.
"These guys are very smart to take advantage of these market levels to get public because there may be a period in the not-too-distant future where it's really hard to do that."
WATCH:Market risk, not industry risk, in tech stocks
Sours: https://www.cnbc.com/2020/09/30/facebooks-billions-behind-palantir-and-asana-direct-listings.html
416
417
418
419
420