Limited Hardware Warranty
Logitech warrants to the original purchaser that your Logitech hardware product shall be free from defects in material and workmanship for the length of time, identified on your product package and/or at
www.logitech.com
under specifications for your product, from the date of purchase (or delivery as may be required in certain jurisdictions). You may also find this information by selecting your product in the Online Support section of our website at
support.logitech.com
. Except where prohibited by applicable law, this warranty is nontransferable and is limited to the original purchaser and the country in which the product was purchased. This warranty gives you specific legal rights, and you may also have other rights, including a longer warranty duration that may vary under local laws.
How to Start
The first thing to do if you think you may have a warranty claim is to visit
support.logitech.com
where you will find a wide range of Support and FAQ pages with valuable technical assistance.
If you do not find a solution on our website, please contact the retailer from whom you made your purchase. Valid warranty claims are generally processed through the point-of-purchase retailer during the first thirty (30) days after purchase. This period of time may vary depending on the retailer.
If your warranty claim cannot be processed through the point-of-purchase retailer, please visit our
Support Warranty FAQ
section to find out how to contact our Support department.
Remedies
Logitech's entire liability and your exclusive remedy for any breach of warranty shall be, at Logitech's option, (1) to repair or replace the hardware, or (2) to refund the price paid, provided that the hardware is returned to the point of purchase or such other place as Logitech may direct with a copy of the sales receipt or dated itemized receipt. Shipping and handling charges may apply except where prohibited by applicable law. Logitech may, at its option, replace your product, offer to provide a functionally equivalent product, or repair any product with new, refurbished or used parts as long as such parts are in compliance with the product's technical specifications. Any replacement hardware product will be warranted for the remainder of the original warranty period or thirty (30) days, whichever is longer, or for any additional period of time that may be applicable in your jurisdiction.
This warranty does not cover problems or damage resulting from (1) accident, abuse, misapplication, or any unauthorized repair, modification or disassembly; (2) improper operation or maintenance, usage not in accordance with product instructions or connection to improper voltage supply; (3) use of consumables, such as replacement batteries, not supplied by Logitech except where such restriction is prohibited by applicable law; (4) lost parts that were originally supplied with the Logitech hardware product; (5) non-Logitech branded parts and accessories even if sold with the Logitech hardware product; (6) non-Logitech services that may be accessed or controlled with a Logitech hardware product; or (7) normal wear and tear.
This limited warranty does not, under any circumstances, cover the replacement of or reimbursement for any electronic device or personal property that is not a Logitech product. This warranty also does not cover Logitech products used by businesses for the purpose of providing end users with Internet access for a fee.
Limitation of Liability
LOGITECH SHALL NOT BE LIABLE FOR ANY SPECIAL, INDIRECT, INCIDENTAL OR CONSEQUENTIAL DAMAGES WHATSOEVER, INCLUDING BUT NOT LIMITED TO LOSS OF PROFITS, REVENUE OR DATA (WHETHER DIRECT OR INDIRECT) OR COMMERCIAL LOSS FOR BREACH OF ANY EXPRESS OR IMPLIED WARRANTY ON YOUR PRODUCT EVEN IF LOGITECH HAS BEEN ADVISED OF THE POSSIBILITY OF SUCH DAMAGES. Some jurisdictions do not allow the exclusion or limitation of special, indirect, incidental or consequential damages, so the above limitation or exclusion may not apply to you.
Duration of Implied Warranties
EXCEPT TO THE EXTENT PROHIBITED BY APPLICABLE LAW, ANY IMPLIED WARRANTY OF MERCHANTABILITY OR FITNESS FOR A PARTICULAR PURPOSE ON THIS HARDWARE PRODUCT IS LIMITED TO THE DURATION OF THE APPLICABLE EXPRESS WARRANTY PERIOD FOR YOUR PRODUCT. Some jurisdictions do not allow limitations on the duration of an implied warranty, so the above limitation may not apply to you.
National Statutory Rights
Consumers have legal rights under applicable national legislation governing the sale of consumer goods. Such rights are not affected by the warranties in this Limited Warranty. In Brazil, remedies include the consumer's option to keep the defective product and receive a proportional price reduction.
No Other Warranties
No Logitech dealer, agent, or employee is authorized to make any modification, extension, or addition to this warranty.
Warranty Periods
Please note that, in the European Union, any warranty period less than two years shall be increased to two years.
Logitech Address
Logitech, Inc.
7700 Gateway Blvd.
Newark, California 94560
Sours: https://support.ultimateears.com/en/limited-hardware-warranty/
Logitech Kills Harmony Universal Remotes, Says It Will Offer Support for as Long as Customers Use Them
For those of you that turned to one of Logitech's Harmony universal remotes to escape the mountain of remotes in your home, we have some sad news: Logitech has killed the Harmony line of remotes. If you own a Harmony remote or wanted to buy one, take a breath. As of now, the company says it will continue to support existing and new Harmony customers.

In a post on Logitech Support on Friday, the company said that while its Harmony remotes continue to be available through various retailers, it will stop manufacturing them moving forward. Nonetheless, this doesn't seem like it will affect current or even new Harmony users, at least the way Logitech explains it.
"We expect no impact to our customers by this announcement. We plan to support our Harmony community and new Harmony customers, which includes access to our software and apps to set up and manage your remotes," a Logitech Support representative wrote on the site. "We also plan to continue to update the platform and add devices to our Harmony database. Customer and warranty support will continue to be offered."
In other words: Logitech is saying that your remotes will still work. Additionally, it says that its goal is to "keep service running as long as customers are using it."
The company also affirmed that it planned to continue to make updates to the Harmony software for desktop and Harmony apps for Android and iOS. It will continue to offer a support team as well as offer resources on the Harmony support page.
G/O Media may get a commission
$100 off
Apple iPad Pro 12.9"
The latest and greatest iPad
Upgrade your tablet to what Gizmodo called "basically a perfect piece of hardware."
Logitech stated that its remaining Harmony inventory will still be available as supplies last through selected retailers for customers to purchase. It will still continue to maintain the Harmony database and software but will no longer upgrade the line or develop new products for it.
The announcement capped years of rumors and speculation that the company was looking to give its remotes the boot. In 2019, Logitech CEO Bracken Darrell said that the remotes were a small part of its overall business and that they were losing relevance in a world dominated by streaming services.
"I think over time, you'll have fewer and fewer people who feel like they really need that universal remote," Darrell said on the Vergecast. "Now you have a different problem: you have 10 different streaming services, and I want to watch Friends. Where do I watch it? So it's less about different devices and more about different streaming services."
Yet, even in 2019, Darrell said that Logitech would always take care of Harmony customers, who "really love" the remotes. He's not wrong. Even critics really like it. The Harmony remote makes frequent appearances on buyer's guides, including Gizmodo's own guide. On the announcement page, dozens of users expressed their dismay.
"Wow. I don't get shaken up by much but this has rattled my home theater cage," one user wrote. "Is this really the end? Please tell me we're there's some future for the Harmony hardware line. Please!"
RIP Harmony. Let's hope Logitech keeps its word and offers faithful Harmony customers service for as long as they want it.
Sours: https://gizmodo.com/logitech-kills-harmony-universal-remotes-says-it-will-1846660033
Harmony Support
Compatibility
Harmony Setup
Troubleshoot
Release Notes
Search the Harmony database to see if your home entertainment device is supported, or if we have additional tips specific to you.
Search
Setting up a new Harmony remote, or changing a configuration on an existing Harmony remote?
Your existing Harmony configuration can now be accessed by downloading and signing into the MyHarmony desktop software.
Download
Having trouble getting everything to work correctly? You can deep dive into your issue using the Harmony troubleshooter.
The Harmony troubleshooter is designed to help you with any Harmony related issue you might be experiencing.
Get Help
See what's new with Harmony. Our release notes contain detailed information about each Harmony software and mobile app update.
Notes
Sours: https://support.myharmony.com/
Product support for ClickShare Logitech Room Solution - Large
This product is currently not available in the following countries: India, Japan, North Korea, South Korea, Australia, Singapore, Thailand, Taiwan, Indonesia, Philippines, Malaysia, Vietnam
Regularly looking for product support? Use your myBarco account to get all the latest updates for your products!
Warranty information
Enter your product's serial number to find out about your warranty
Please wait while we are loading your warranty information...
Phone & email support
Our helpdesk provides you with prompt phone support. A team of experienced support engineers is at your service for any professional assistance.
Loading...
No results for this request
Email:
Free phone:
Paid phone:
Website:
Sours: https://www.barco.com/en/support/logitech-room-solutions-for-barco-clickshare-conference-large
Logitech support
IE8/IE9/IE10 is no longer a supported browser. Please use a more current browser to view our site.
GET MORE PRODUCTIVE IN AN INSTANT
Logitech Options is extremely easy-to-use yet it provides amazing features. Your devices show up as on-screen images, so they're easy to find, switch, and set up in seconds. It couples years of Logitech hardware excellence with software smarts.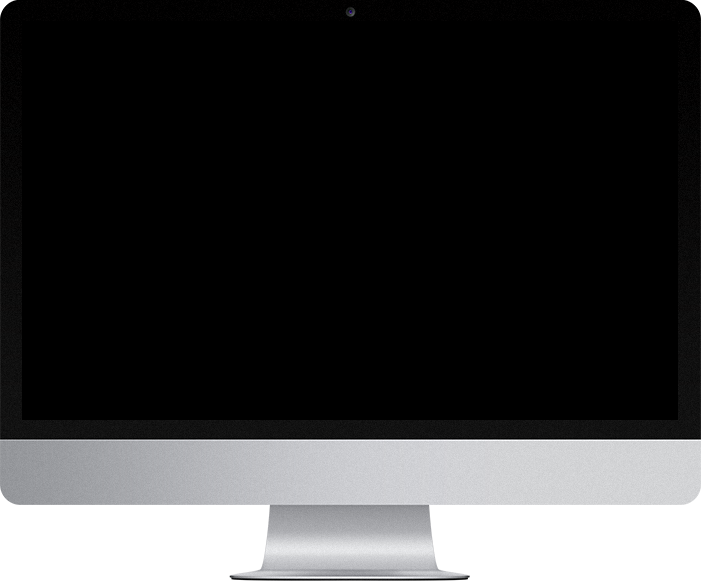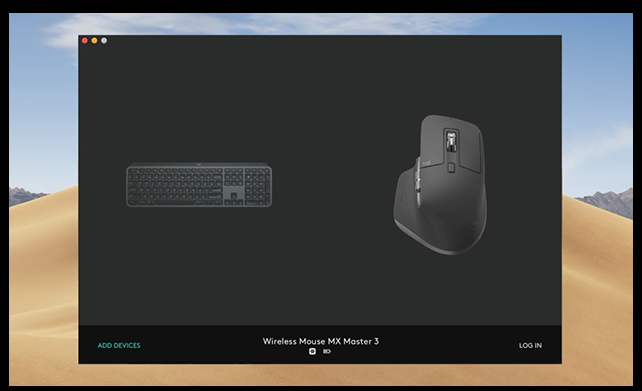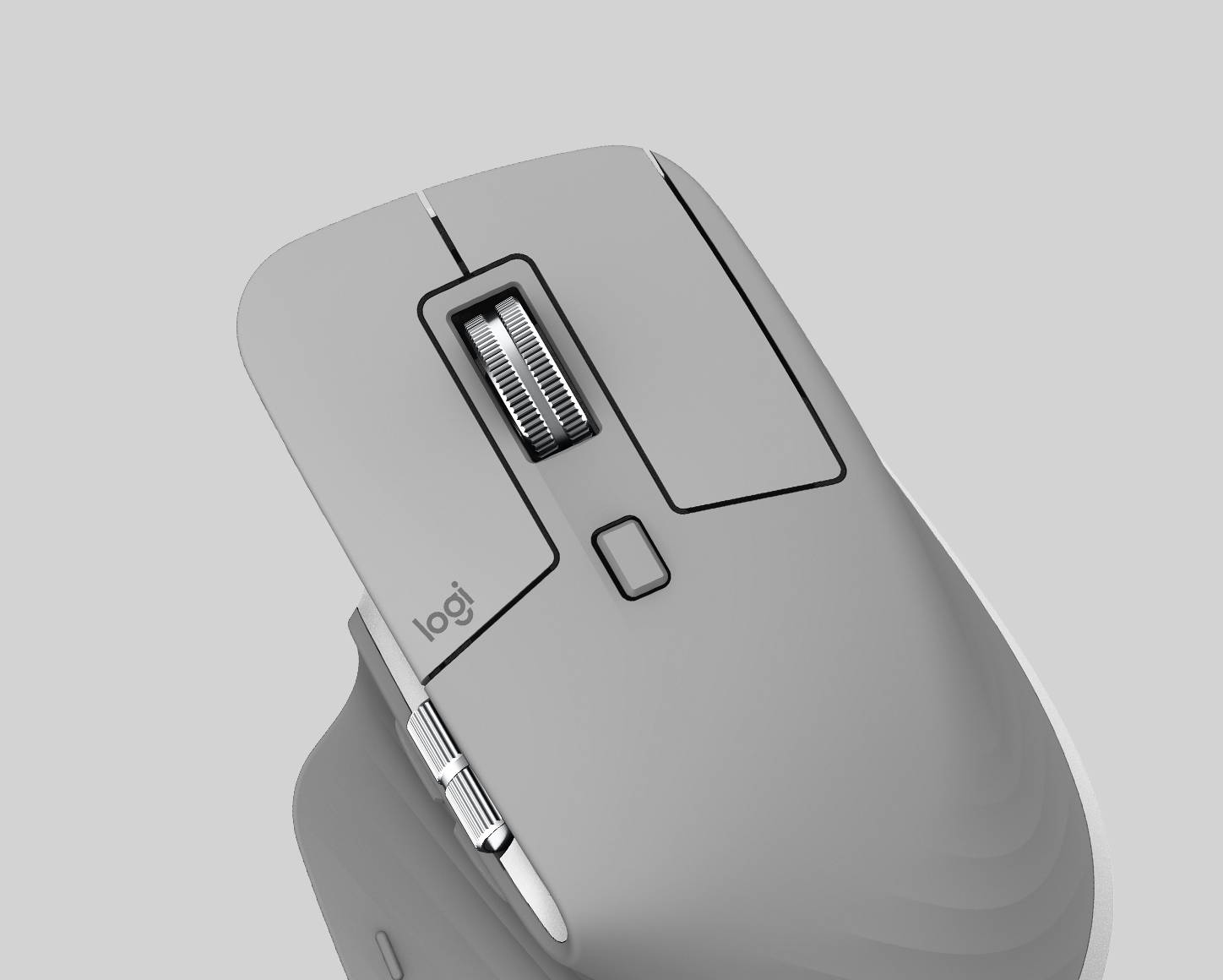 123
Customize buttons and actions
Reassign any button on your mouse to perform virtually any task. For advanced devices, you can adjust the scroll wheel, cursor speed, and much more3. Enhanced key functions let you set Logitech keyboards to behave just the way you like.
Optimized gestures for Windows® and mac OS
Enable the gesture button to reproduce trackpad gestures you're already familiar with. Hold the gesture button and move the mouse up, down, left or right to activate different actions such as Windows Task View or Mission Control on the Mac. Control your media playback, pan, zoom, and rotate too.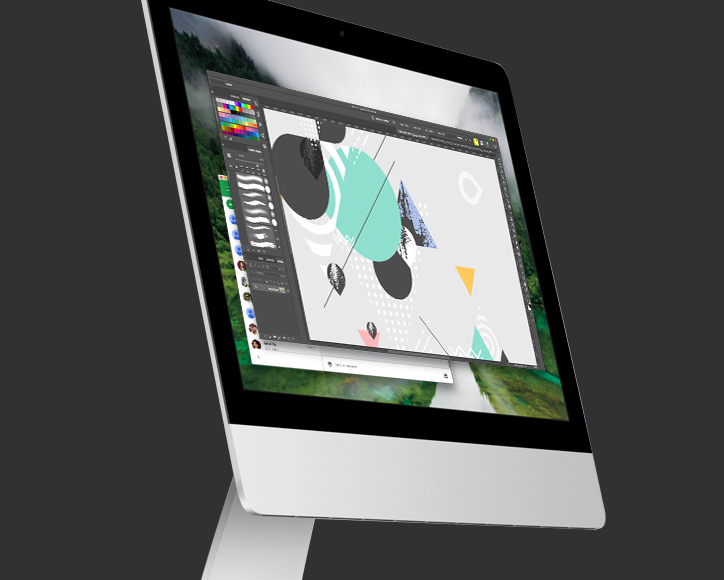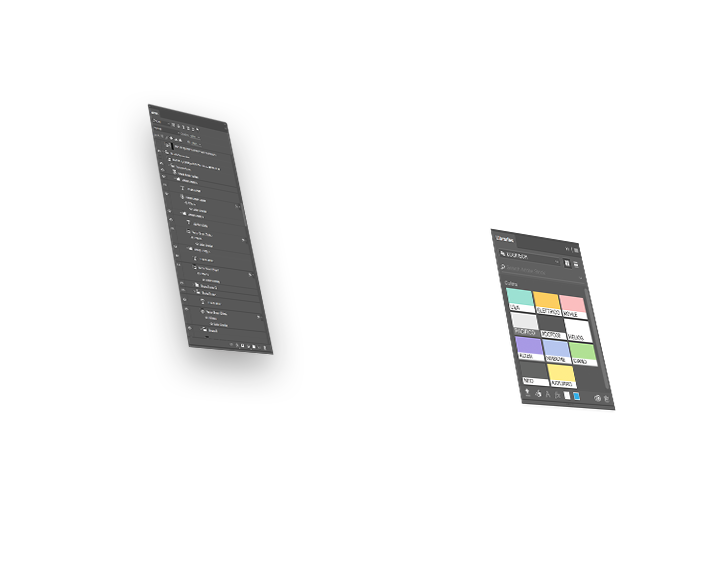 APP-SPECIFIC SETTINGS
Get the most out of your favorite apps like Zoom or Microsoft Teams. Application-specific settings let you customize buttons on your MX Master 3, MX Anywhere 3 or ERGO M575 mice. For example, start or stop your Zoom video with the forward button, or press the back button to mute/unmute the mic. Customize your buttons for each of the apps you use.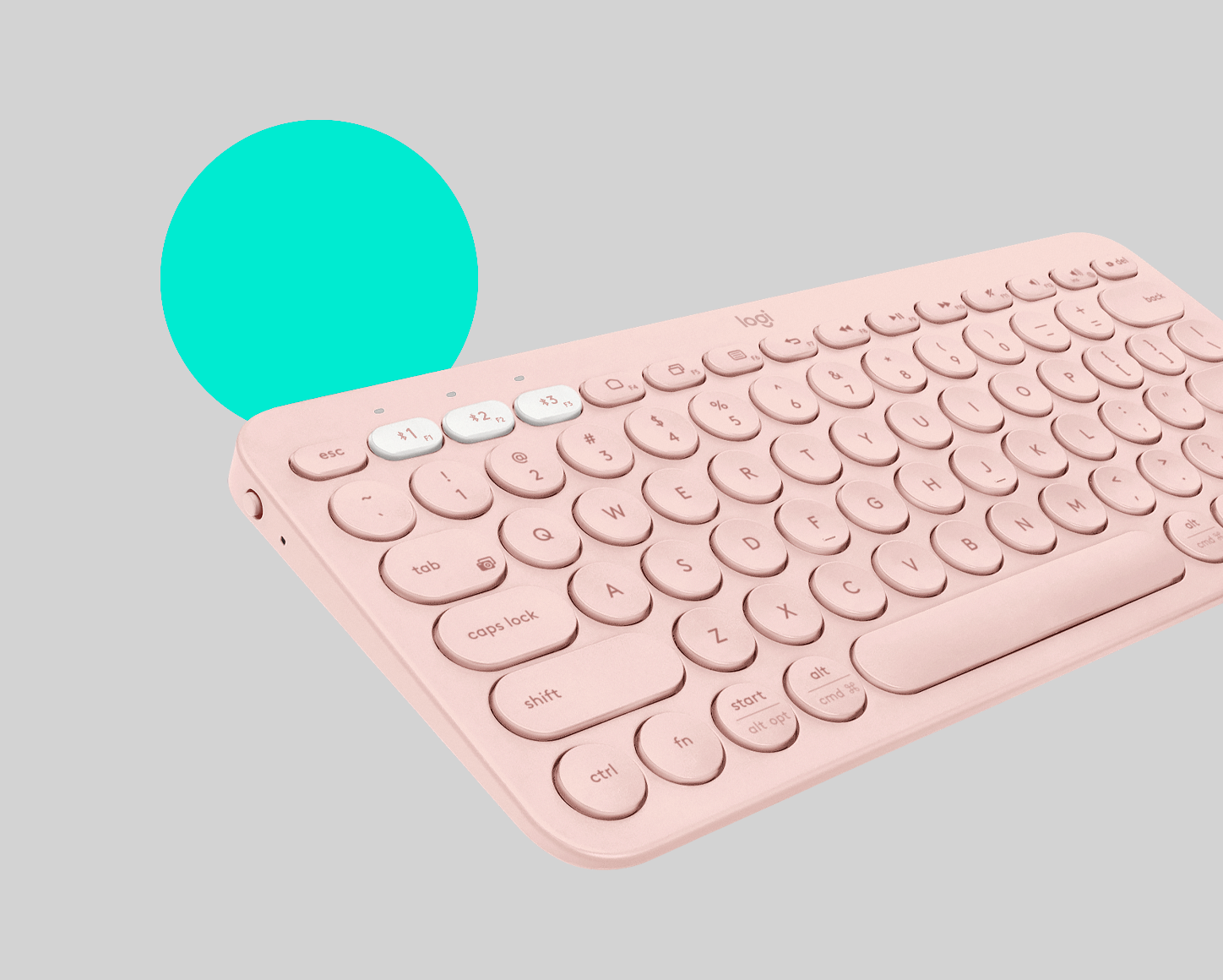 See device status at a glance
With Notifications & Status, you'll get device-specific information such as battery level, key backlighting level, and Caps Lock at the right moment. Know when your battery life is about to run out and when it's time to recharge so you're never caught off guard. For Easy-Switch™ enabled keyboards, you'll be able to see which computers are paired to channels 1-2-3.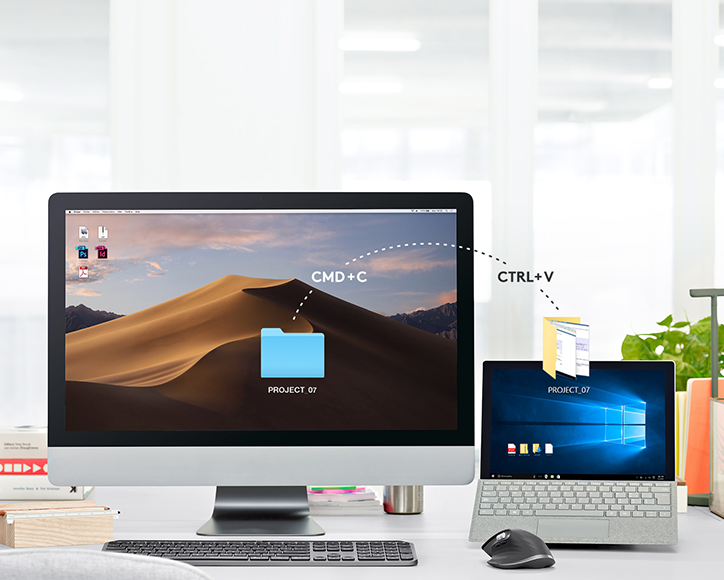 MANY DEVICES. SEAMLESS FLOW.
Using two or three computers at the same time is no problem with Logitech Flow. You can automatically switch between computers just by moving your cursor to the edge of the screen. It also makes transferring text, images and files between your computers effortless—just copy on one and paste on the other.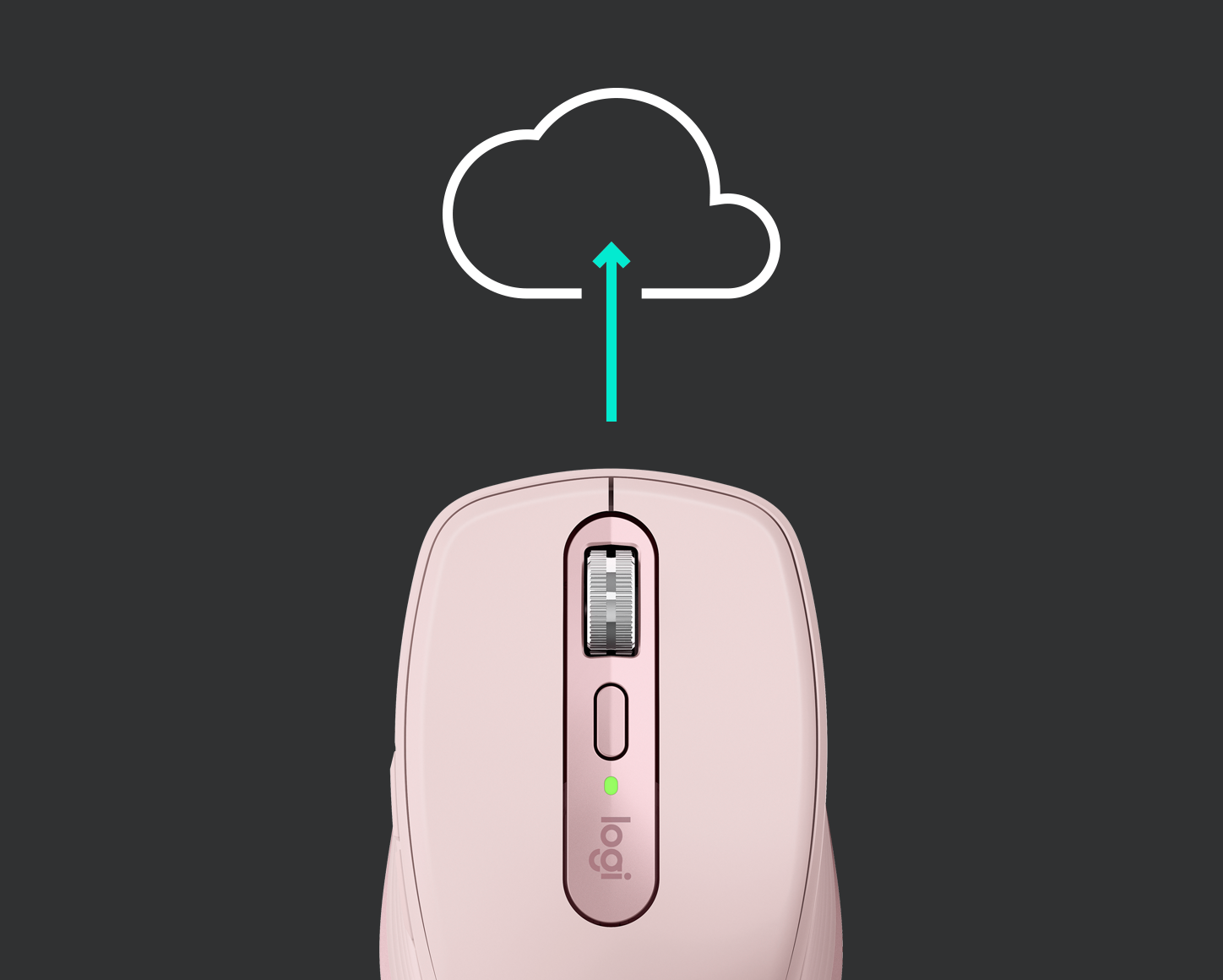 BACKUP YOUR DEVICE SETTINGS
Create an account in Options to backup your device settings to the cloud automatically. You can retrieve the settings you want from one of your backups to set up your device on any computer easily.
Supported Products & Features
Windows and macOS
Windows only
Windows and macOS
Windows only
Windows and macOS
Windows only
1. Previous version of M510, M545, and M546 are supported by Logitech SetPoint on Windows and Logitech Control Center on macOS
2. Windows software support provided by Logitech SetPoint
3. Mouse button customization available on Windows and macOS, F-key customization available on Windows only.
4. Mouse button customization available on Windows and macOS, F-key customization available on Windows only.App Specific Settings are available only for the mouse. They aren't available for the keyboard.
Specs & Details
System Requirements
Windows 10

macOS 10.15 and up
Compatible Logi Options Software Version:

You need to be on Options version 8.54 and up to have both Options and Options+ installed.
Languages
English, Simplified Chinese, Korean, Japanese, German, Spanish, French and Russian.
Sours: https://www.logitech.com/en-us/product/options
Leaving Oleska with her eldest daughter at home, Irina and her husband arrived at the clinic. The woman sat and waited obediently. They chose the bull for her. From the very morning Irina was not herself. She couldn't believe it.
You will also be interested:
Because the girl, grabbing him by the hair, pulled him along. The strength of her baby pens was so great that Mike involuntarily obeyed, wincing in pain and blushing with humiliation and embarrassment. The girl took him into a huge, brightly lit hall and left him alone.
4126
4127
4128
4129
4130