It's the synthesizer that defined a generation of music producers and spawned entire genres in its wake. Native Instruments' Massive (VST/AU) may have its own spiritual successor in the form of 2019's Massive X, but it's outlived many other softsynths that came after it from other developers. We fully expect for the legend to live on.
Over the years, we've published thousands of presets for Massive, from some of the best patch designers out there. As a mark of historic record, it's time to run down the best, and best value, packs for NI Massive, in NMSV format.
Whether you're looking for trap presets, future bass modulation sequences, or now-classic dubstep sounds, wobs and aggressive basses, these Massive libraries prove that this synth is still standing, with its incredible sound and a way of thinking of synthesis that changed music forever – here are some of the sounds that contributed.
---
GO TO PACK
91 Massive Presets // Industrial Strength // £17.95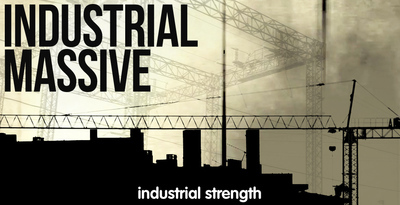 Coming from sample creator Industrial Strength, this pack exists only for Massive, and gives you that dark, gritty industrial sound for NI's synth. These sounds will slot usefully into bass music, techno, hardcore, drum & bass, rawstyle and so on.
Across the 91 sounds, you get arps, basses, FX, punches, pads and more, including 36 kick drums. At £17.95, it's a great option for anyone who's going for a dystopian, urban setting.
---
GO TO PACK
70 Massive Presets // Push Button Bang // £19.95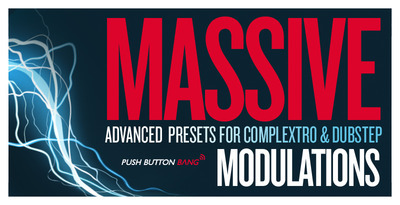 This pack is focused on animation – one of the talents that helped Massive conquer a generation of genres and producers thanks to easy even way to route modulation and shape the paths and movements that define it.
In this particular booster pack, you get 70 'Playable' modulation sequence presets, which could be just the thing if your oscillator and filter design is on-point but you're just craving a little more movement in your musical life. Developer Push Button Bang have stocked this pack with 30 bass-centric sequence modulations, 16 lead sequence modulations and more, for MAssive version 1.3 and upwards.
---
GO TO PACK
475 Massive Presets // UNDRGRND Sounds // £36.95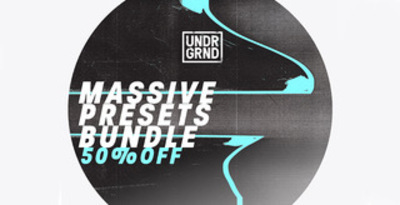 £36.95 might sound a little steep, but considering that you get 475 patches for NI's legendary supersynth – made out of five packs by UNDRGRND Sounds – the value for money is already hard to beat here, and that's not to mention the MIDI files that come loaded with them.
The packs in question include Classic Massive Chords, Bassism, Dark & Heavy Bass Presets, Deep House Presets, and Massive Modular Presets, which are available individually too, of course.
---
GO TO PACK
84 Massive Presets // Industrial Strength // £14.95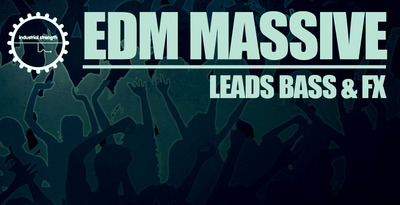 This pack of EDM-centric sounds will be enough to give Massive some extra stock, catering for that headlining mainroom sound. Created by the French sound designer Floxy, the main part of this pack consists of 51 .nmsv files, and there are a bonus 33 more Industrial Strength Massive patches thrown in there as well.
For that brash, upfront, digital but hard-hitting sound, this pack full of lead, bass and riser sounds will be the perfect fodder for your tunes.
---
GO TO PACK
60 Massive Presets // ModeAudio // £13.95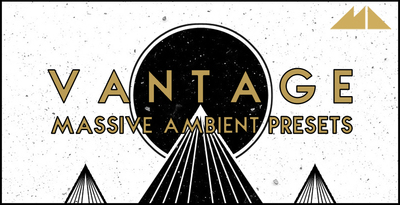 These 60 preset by ModeAudio for Massive are tweaked to perfection for anyone looking for calm, ambient tones from NI's synth. While ambient isn't a genre we often associate with Massive, the complex, moving modulation sources can also be slowed down to generate scenic, complex and evolving tones, and ModeAudio have taken full advantage of this idea for this pack.
---
GO TO PACK
70 Massive Presets // Industrial Strength // £14.95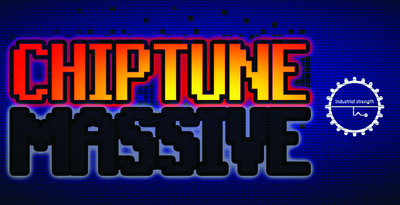 Another specialised pack by the folks at Industrial Strength, who clearly know Massive very well, this pack focuses on bit-reduced sounds with 70 Massive presets, taking in aggressive basses and bit-reduced leads and runs.
There's also plenty of accompanying audio available in the Main ZIP Pack – for an extra £24.95, you can grab yourself drums, bass loops, lasers, Speak n Spell vocals, percussion, and plenty of other hits and loops that fit in perfectly with the chiptune theme.
---
GO TO PACK
60 Massive Presets // Singomakers // £9.95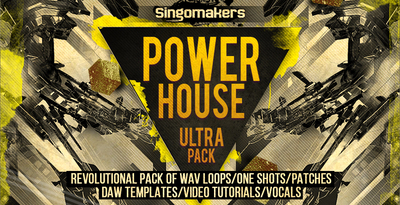 Available in a wide variety of formats including Ableton, Apple Loops, Spire, Serum, Audio and all types together (the Massive patches in the collection are available as a separate purchase for £9.95), this ultra pack of house building blocks lays down a ton of sounds for NI's synth.
The complete collection of Power House Ultra Pack is available for £39.95 and contains 2.56GB of audio, MIDI, loops and hits.
---
GO TO PACK
64 Massive Presets // Resonance Sound // £17.95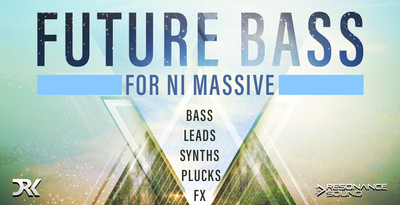 64 NMSV presets and 50 MIDI files for NI's softsynth, all the a Future Bass tinge for getting hard-hitting, solid sounds. In this pack, you get 11 of the all-important bass sounds, 18 leads and 19 plucks, 4 FX patches, 6 pads and 6 general synth sounds. Macros have been set up to make easier overall control of what makes each patch special.
---
GO TO PACK
64 Massive Presets // Industrial Strength // £14.95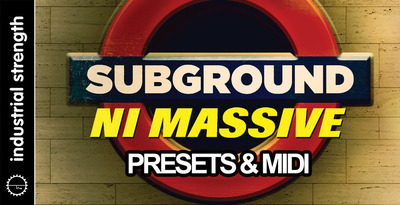 The aggressive stylings of subground go into your copy of Massive with this release, providing presets that cut through the mix in rawstyle, hardstyle or big room tracks. The focus here is on raucous, grimy, bitcrushed sounds, with 10 basses, 10 FX, 22 leads, 8 plucks and 5 synths included, as well as 34 MIDI files to get your groove on with.
---
GO TO PACK
77 Massive Presets // Loopmasters // £14.95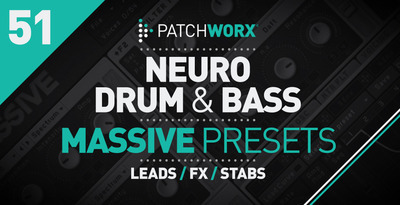 Part of our Patchworx series – number 51, to be precise – this pack shows off the best of Massive (versions 1.4 and above) through both presets (77 of them) and song kits, which help you give the sounds some context with the included MIDI files, and WAV loops.
There are arps, atmospheres, and pads, but the headline patches here are the 26 basses (and 14 midrange basses), and 18 deep FX sounds.
---
GO TO PACK
91 Massive Presets // Rankin Audio // £14.95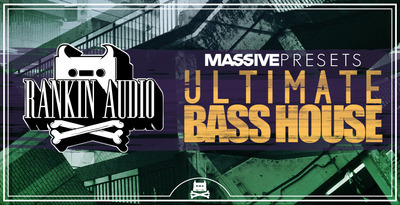 Taking a look at the heavier sounds of more modern house music, this pack from Rankin Audio has you covered on practically every front: there's 10 high-quality Reese bass presets, as well as 10 clean-and-standard bass – not too dirty.
Moving on, there are 10 stabs and 5 'LFO Bass' entries in this pack, acting together to give the option of more movement in your patches. 7 FX and 16 Donk patches fill things in a little more, and the Ruff Bass patches bring in more variation in the bass house style.
In addition, you'll find 10 warps, 10 pads and 3 subs – it's all you need to inject a little more personality into your tracks, and the price is absolutely right.
---
GO TO PACK
50 Massive Presets // Industrial Strength // £13.95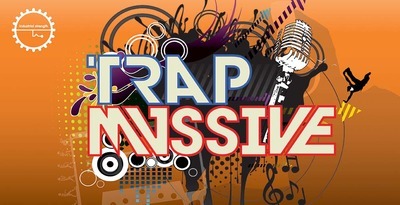 Capturing the essence of trap in fifty patches – spanning subs, FX, horns, organs, 7 basses, 20 leads and more – this pack is also available as a larger collection of vocals and Traktor Remix Decks, or anything individually, for up to £23.95
Trap might not be the first genre you associate with NI's Massive, but due to its flexible architecture, it can turn its circuits to anything. Check out the audio previews to hear it in action.
---
GO TO PACK
60 Massive Presets // Freaky Loops // £19.95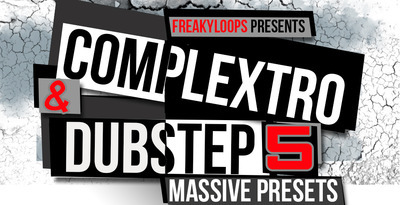 Coming from sample label Freaky Loops, this pack of 60 patches in .nmsv format contains 35 basses – the main even in complextro and dubstep, of course – 11 general synth sounds, 13 lead patches, and a single solitary FX sample.
Freaky Loops say that the pack is styled after the music and production of Skrillex, Zomboy, Knife Party, Skism, Kill the Noise and similar artists. For £19.95, the price is steep, but the quality of the patches, as well as their fit into these particular genres, aren't to be overlooked.
---
GO TO PACK
101 Massive Presets // Zenhiser // £15.95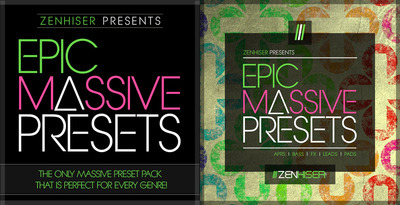 101 Dalmations wasn't an epic film, but these 101 Epic Massive Presets are ready to bring the house down with 101 ways to spice up any EDM, taking it to another level of sound design prowess.
6 Arp and Motion presets make great use of Massive modulation, with animated sequences and moving patterns. As for actual oscillator-driven sounds, you get 10 FX, 6 Pads, 36 Basses, 23 Leads and 20 Synth/Keys presets to take things further. The quality on-show here from Zenhiser is pretty huge, and the quantity makes it hard to say no to the large, upfront and polished sounds.
---
GO TO PACK
60 Massive Presets // Famous Audio // £19.95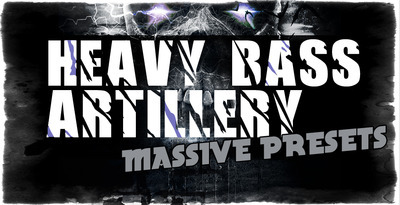 The price may be on the high side, but when you need rip-roaring, high-rate bass firefights in your tunes and you need them now, this pack could solve all your problems. Containing 37 hugely high-impact full-range bass sounds, plus 11 monophonic lead sounds, 7 FX and 5 'synth' patches, this one's got it where it counts: in its solid low-end.
---
GO TO PACK
119 Massive Presets // Industrial Strength // £14.95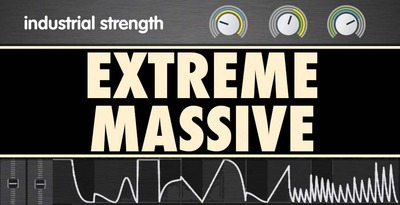 This pack of patches for Massive contains 73 patches, and a further 46 'Extreme' patches, meaning that if you need to conjure up the biggest, baddest sounds ever made, there are screaming, aggressive sounds just a click away, as well as a bunch of extra 'standard' fodder for NI's Massive. Whatever the delineation between the two types of preset in this pack, it's great value for money with 119 patches for £14.95.
Sours: https://www.loopmasters.com/articles/4374-The-16-Best-Massive-Preset-Packs-includes-free-patches-
Individual presets for Native Instruments Massive VST/AU. Free to download and play around with. Each download is a patch created for Facebook. I've consolidated them on one page for easy downloading as they begin to pile up! If you enjoy them please feel free to share and use them in your music productions. You are not allowed re-sell these sounds.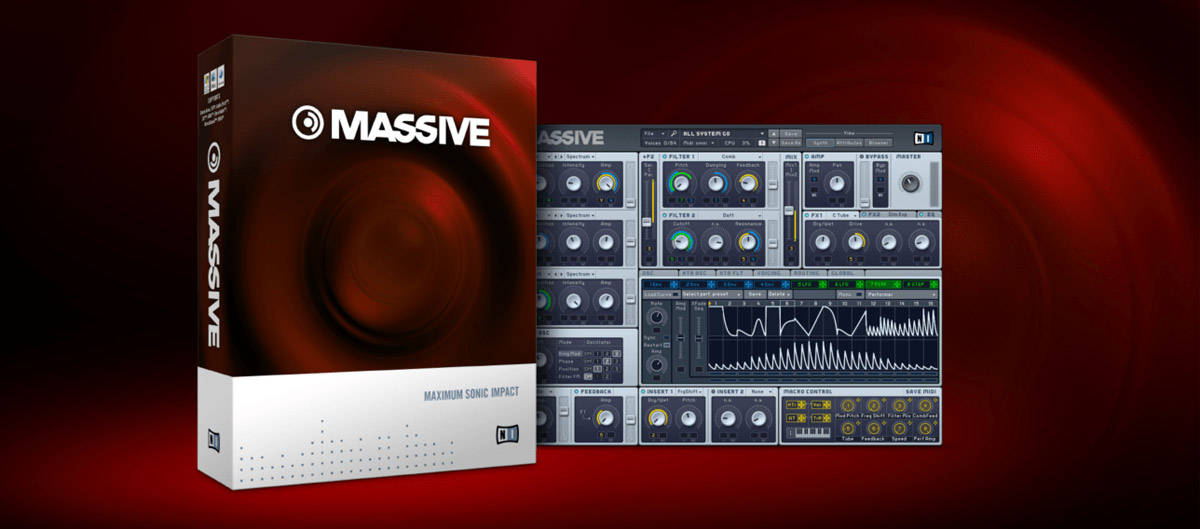 Enjoy and thanks for downloading.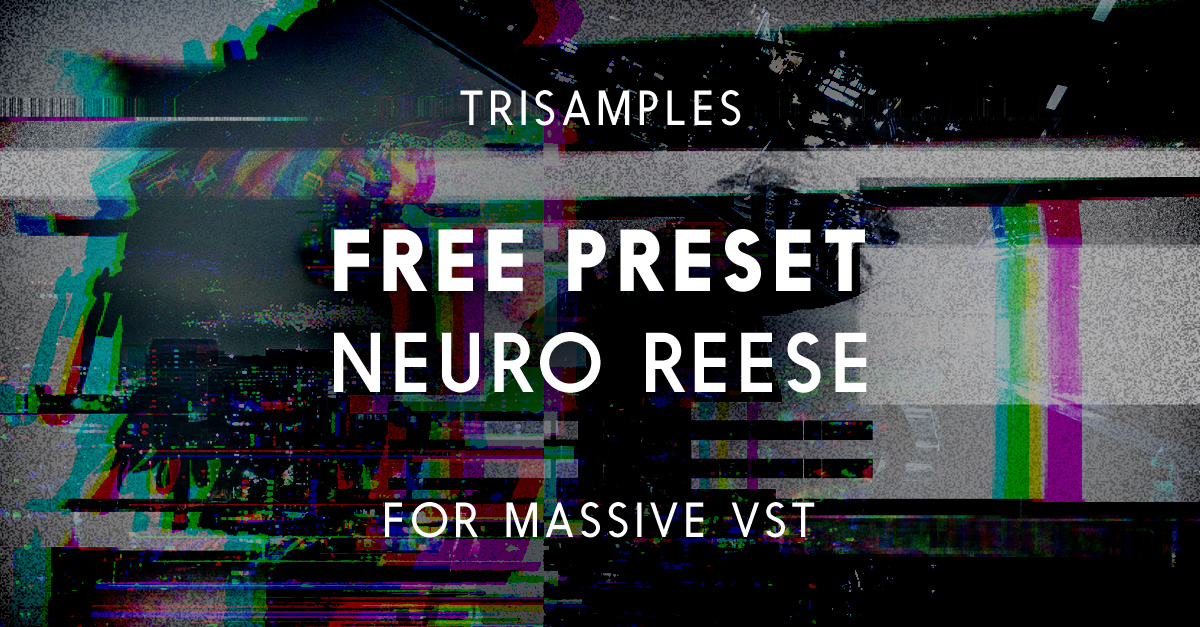 Classic detuned and distorted saw waves. Used mainly in drum and bass but now many other genres.
Free VST Preset for MassiveVST v1.3.0+Download
---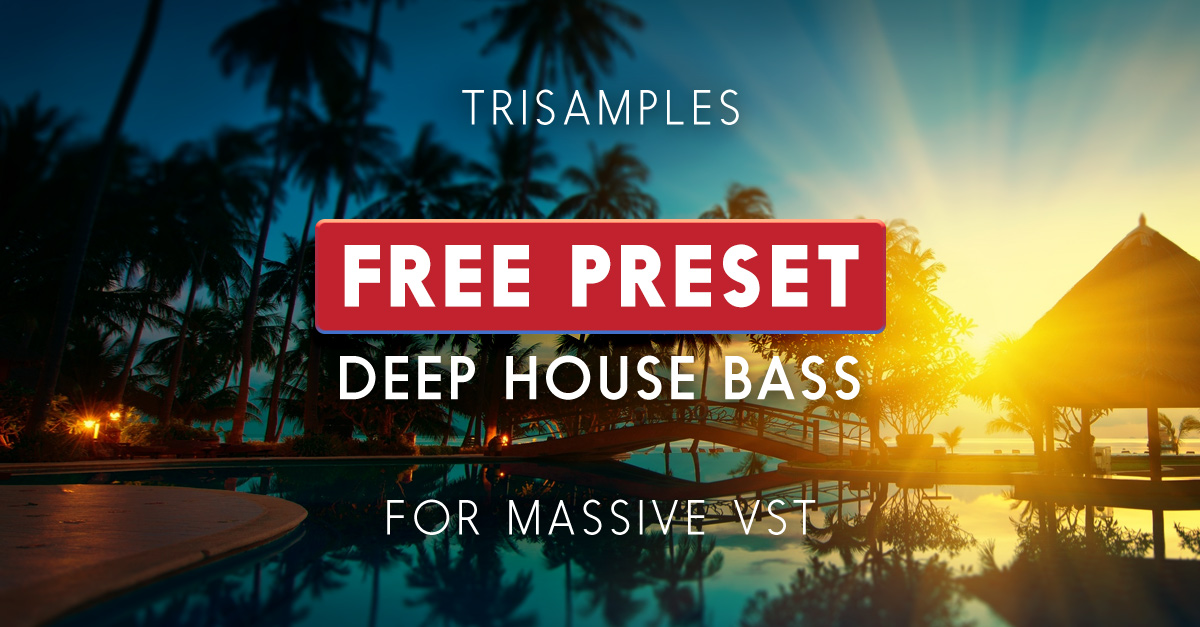 Classic bass sound for all those deep house tracks. FM/Ring modulated sin waves inspired by DX7.
Free VST Preset for MassiveVST v1.3.0+Download
---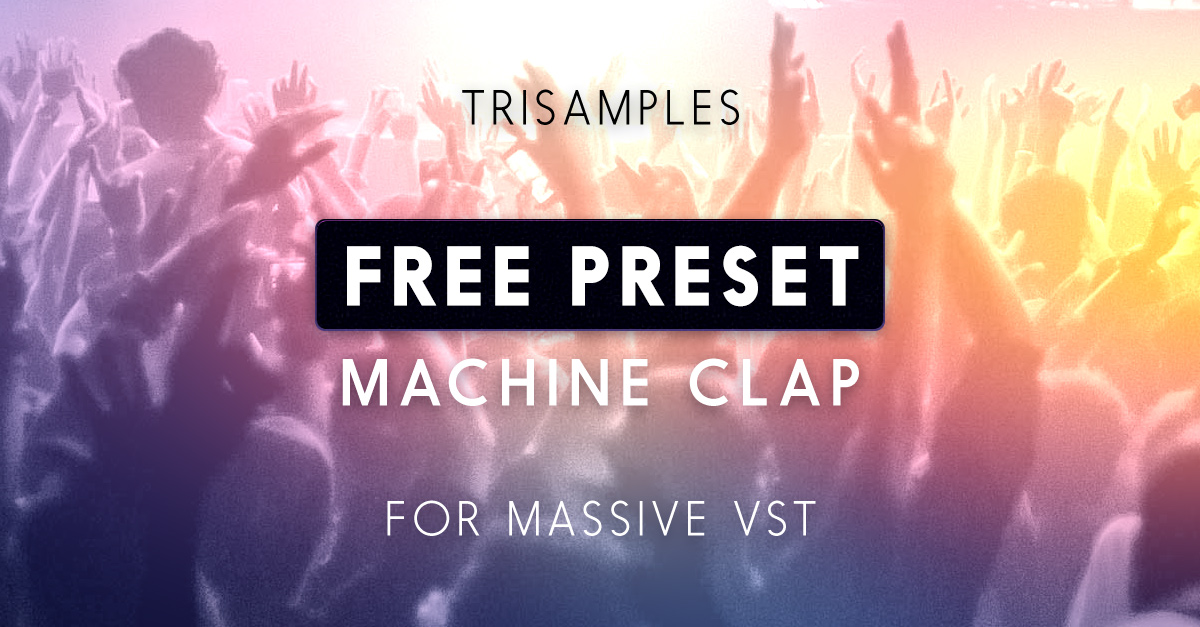 Create your own claps from scratch with this patch. Recreation of classic drum machines.
Free VST Preset for MassiveVST v1.3.0+Download
---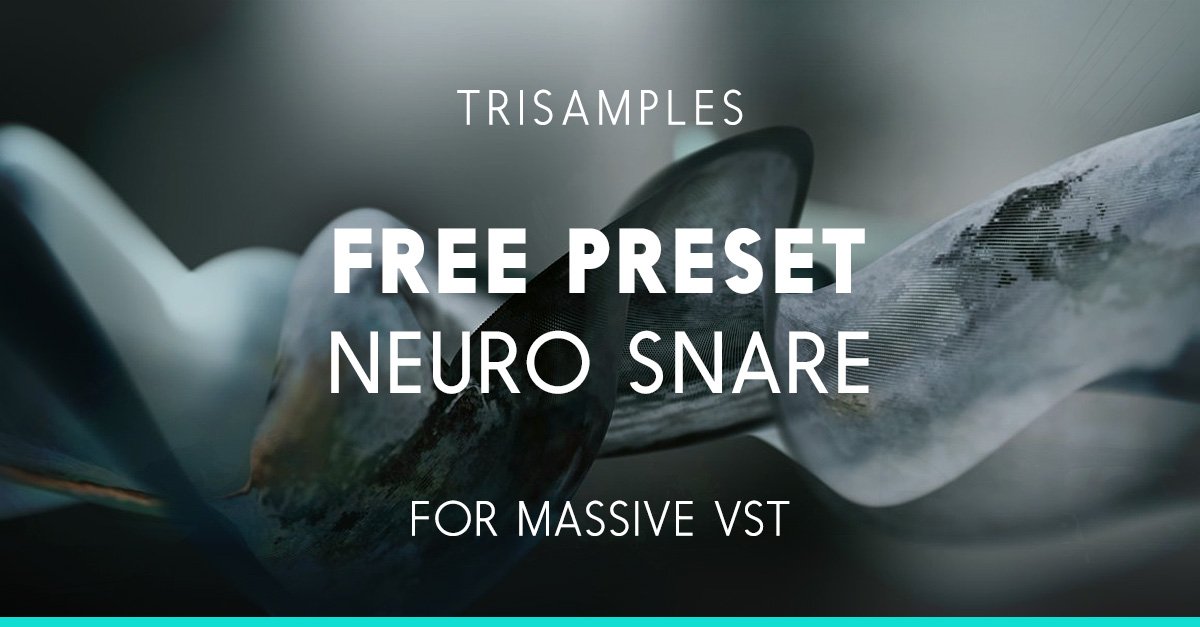 Drum & Bass Snare synthesis. Get that very clean generic Neuro snare sound. Easily adapted to other genres or create your own unique snares.
Free VST Preset for MassiveVST v1.3.0+Download
---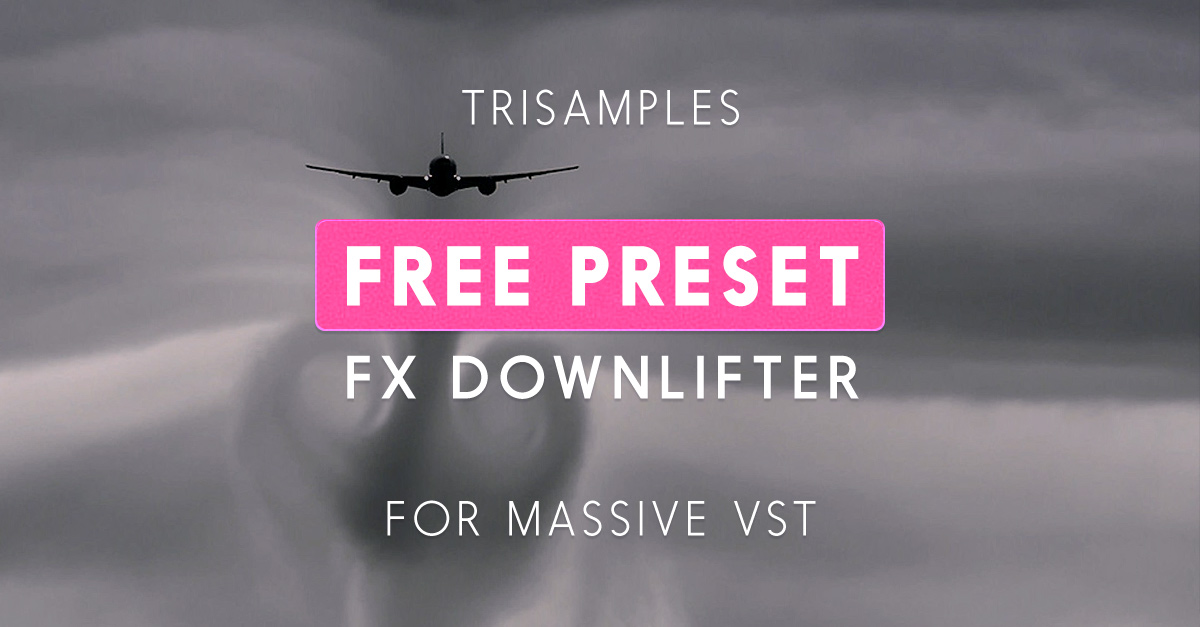 Downlifter FX, filtered white noise used at transitions in tracks. Overused but very effective to release tension from a previous section.
Free VST Preset for MassiveVST v1.3.0+Download
---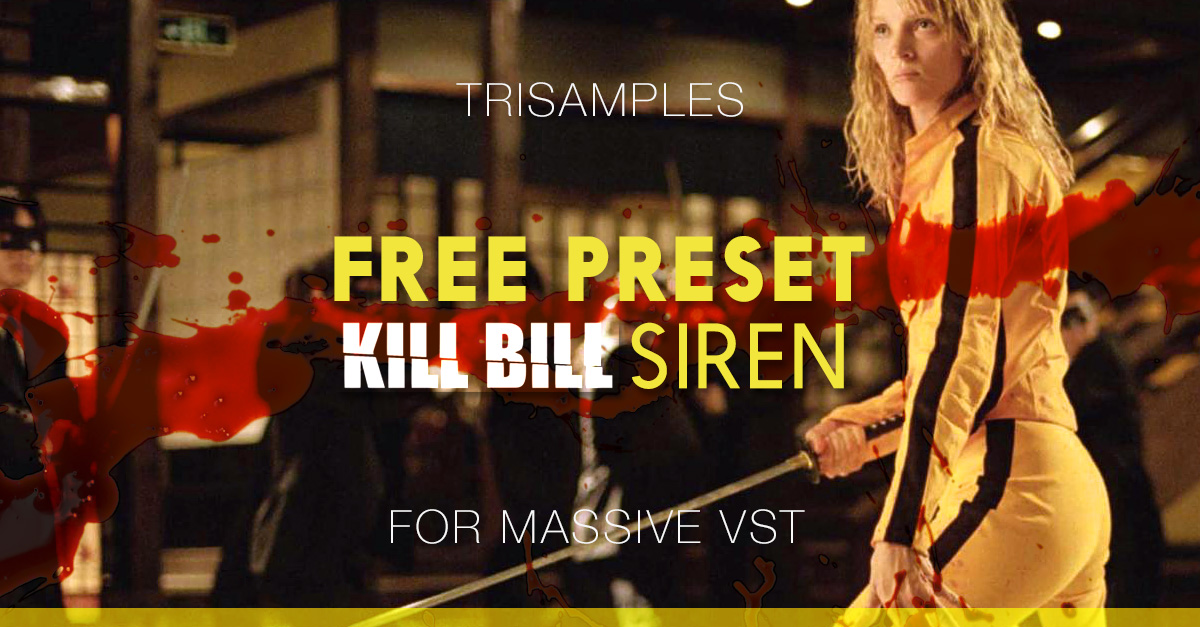 Recreation of the Kill Bill siren sampled from the TV show 'Ironside'. Use as is or adapt it to make new sirens. I love anything that sounds like a fire alarm.
Free VST Preset for MassiveVST v1.3.0+Download
---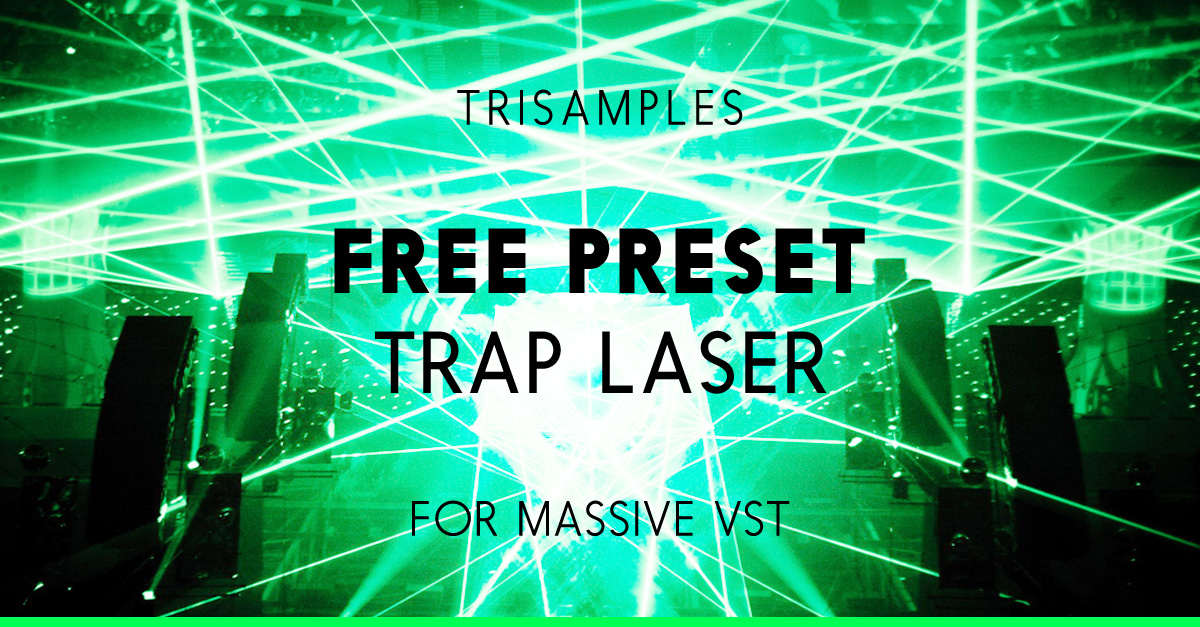 Original a sort of hoover sound on classic synths the trap laser is the next incarnation. Add energy to any section of music.
Free VST Preset for MassiveVST v1.3.0+Download
---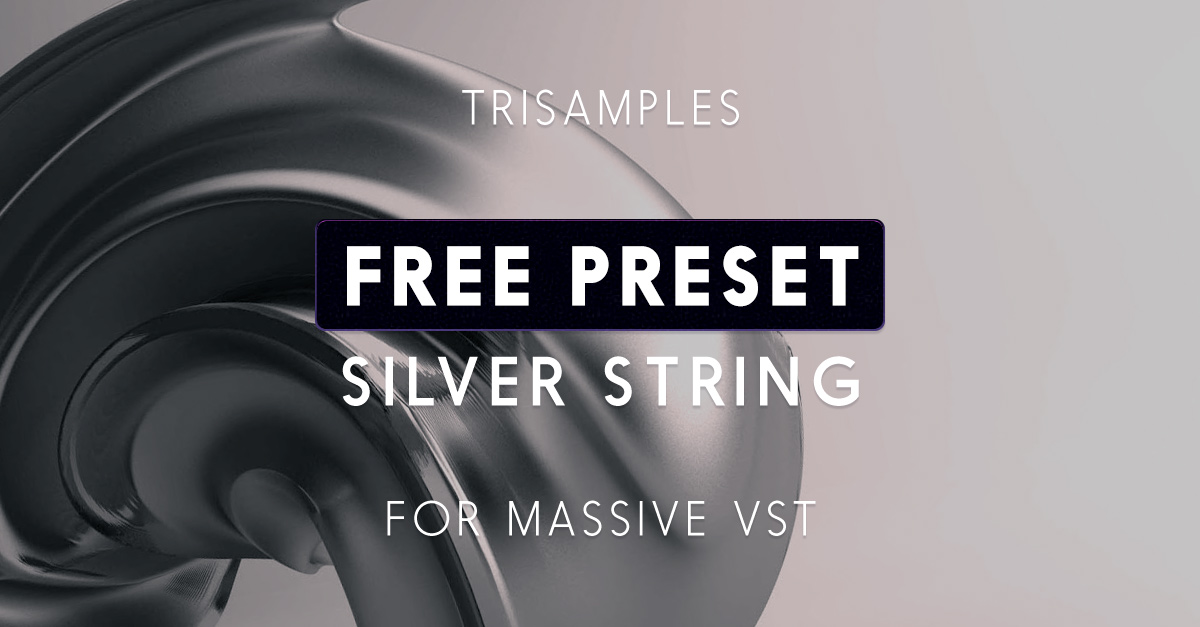 Lush detuned saw pads great for chords and fill out the frequency spectrum. Pair this with a bass synth and a JP6K for the ultimate stack.
Free VST Preset for MassiveVST v1.3.0+Download
---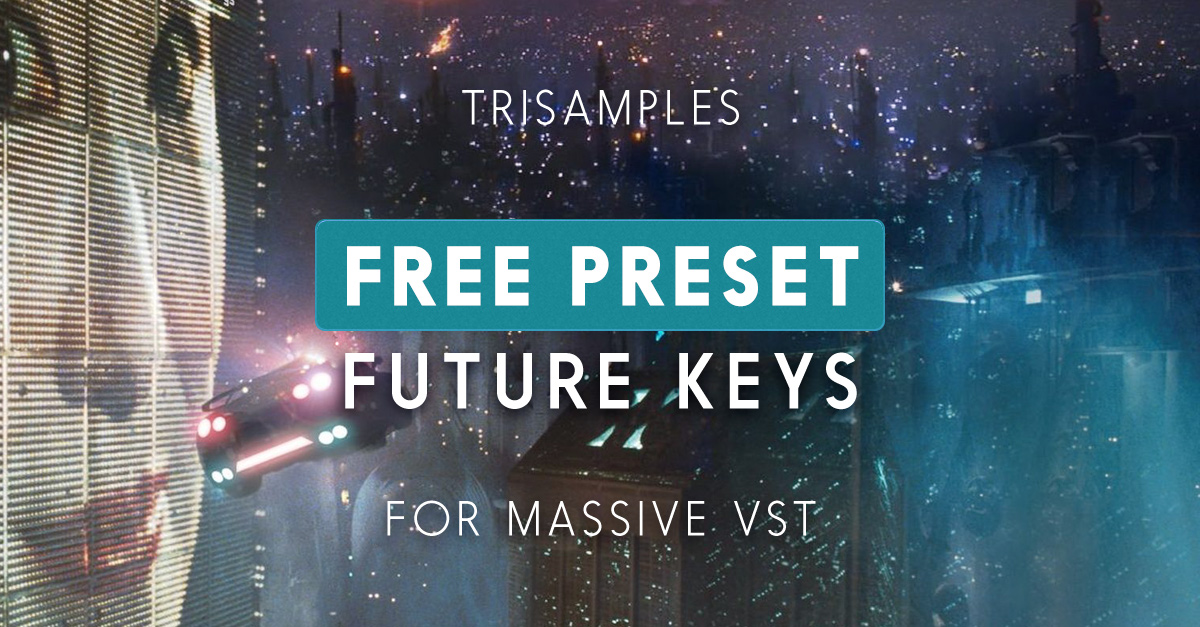 Think future blade runner. Great for chords and general melody work.
Free VST Preset for MassiveVST v1.3.0+Download
---
Installation
To import sounds into NI MASSIVE, follow these steps: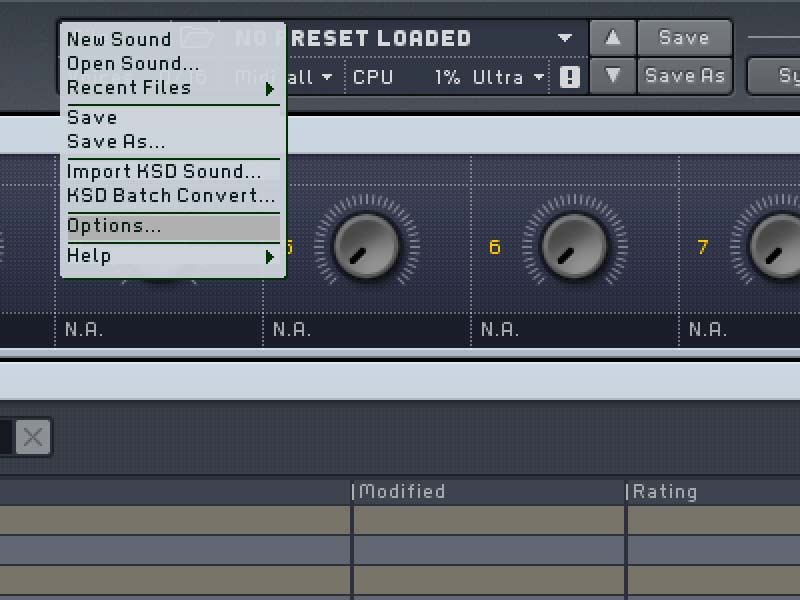 Start MASSIVE, select Massive > Options (OS X)

or File > Options (Windows) from the menu.
---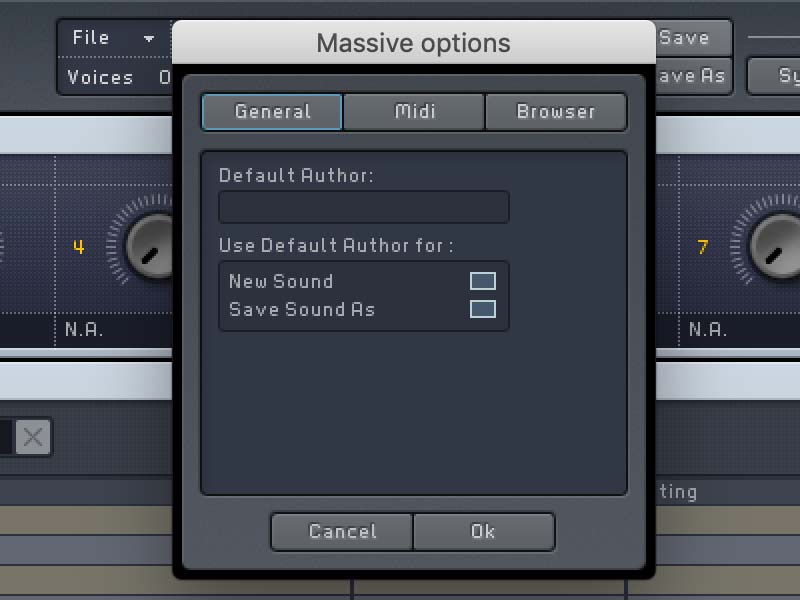 In the Browser tab click on Add. A new window will open, select the preset folder and the entry will be added to the MASSIVE User Directories.
---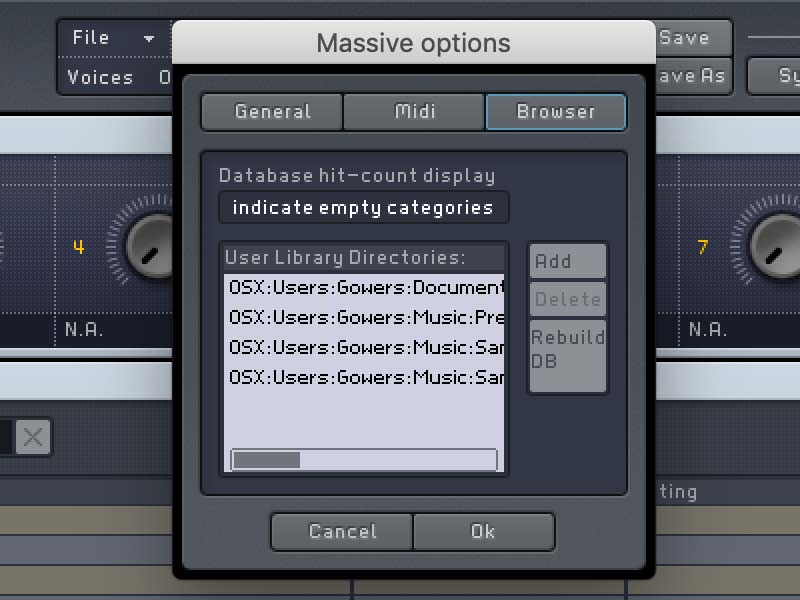 Click Rebuild DB to rescan the MASSIVE database.

Once complete, presets will appear in the MASSIVE Browser.
---
Want more Massive presets?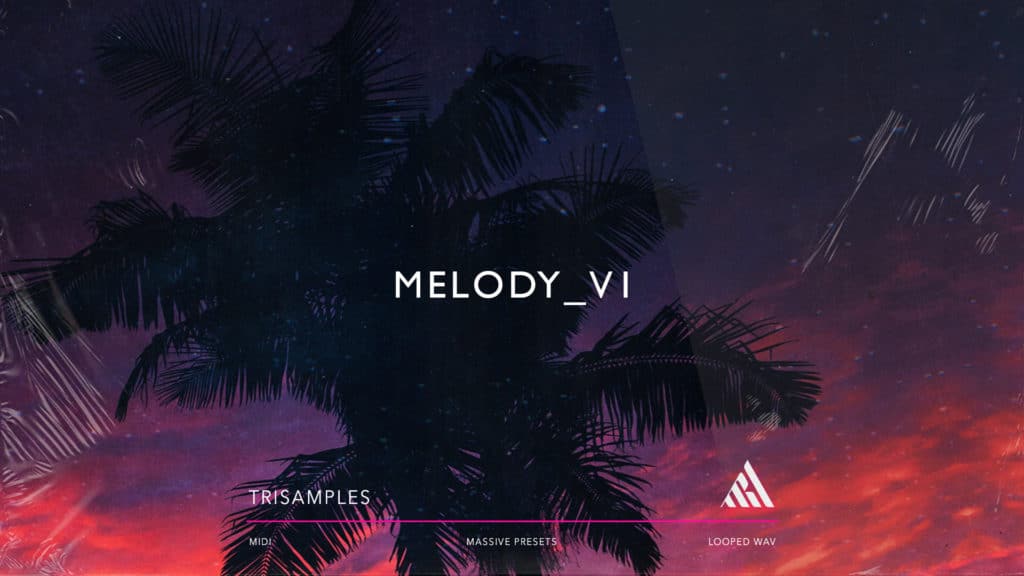 Melody V1 & V2 are available for free with 22 more presets to bite into! Along with midi and audio loops to use in your productions to quickly start new track.
Click for more Massive Presets
Sours: https://trisamples.com/massive-presets/
Are you looking for Free Massive Presets?
Are you looking for free Massive presets and sound banks? You came to the right place. We searched the web to find and gather the best banks of presets for Massive (old version) online.Indeed, we've compiled 58 Massive Soundbanks that were available on the web.That's more than 2000 presetsin total!As we all know, Massive is one of the most popular synthesizers used among producers today. tIt's one of the most versatile tools for creative production!
Producers, please be aware that all presets below are for the legacy Massive Plugin VST and not for Massive X.
We will regularly update the list so don't hesitate to bookmark this page so you don't miss out. If I missed any free Massive presets or sound banks let me know via a comment below and I'll be happy to add it to the list!
Why stick with Massive Legacy Version?
Despite the launch of Massive X some producers decided to stay on the initial version. That's why we've decided to create this list.Although Massive X is advanced in so many ways, the old legacy version was cherished and loved and the fact that the new version got only one full filter section and only two full Oscillators make that some people are sticking with the old version of Massive.
⚡ Free EDM Massive Presets⚡
EDM is one of the most popular musical genre right now.To make some amazing EDM tracks you have to create haunting melodies and catchy hooks. That's wy we've collected the best EDM Massive Presets!
Free EDM Presets:
Amidy's Secret Weapons 10 EDM Massive Presets including Hardwell Plucks, Melbourne Leads and nice synth sounds!
Nyonyxx- Big 50 Preset Pack ( Futurestep)50 amazing massive presets inspired by artists such as Avicii, Tiesto, Darude, Sandstorm… Also include 41 Free MIDIs. A must-have if you use Massive and produce Electronic Music.
Nyonyxx- Huge EDM 2014 Preset Pack This is just HUGE. Nyonyxx has compiled some of his best presets in this MASSIVE pack of presets. It includes 28 custom presets to sound like Calvin Harris, Dimitri Vegas, Dillon Francis, Alvaro, Hardwell, Martin Garrix, Nicky Romero, Skrillex, Kaskade… It also includes MIDI Loops and distorion settings.Please note that the files are from Old Massive KSD files but you can easily convert them into .nmsv.
Petri Suhonen's 'Weird/Bread & Butter' Massive Pack10 Presets designed by Petri Suhonen.
Nyonyxx – Neon Nights #01 Massive Presets20 Free Presets designed by Nyonyxx including Electro Saws, FX Sounds, wubs…
Knife Party's Free Massive Preset Pack6 amazing Massive presets from the dope Australian electronic dance music duo, Knife Party.
New Loops – Big Drop (Free Demo Bank)15 Free Electro Presets made by New Loops
🔥 Free TRAP & HIP-HOP Massive Presets 🔥
As you know, trap music is the biggest trend of contemporary rap! Initially, Massive wasn't made for Trap and Hip-Hop Producers but thanks to amazing sound designers, it's possible to download dope presets for hip-hop and trap.We've put together the best free massive hip-hop and trap presets, so If you're looking for free sounds to add to your beats, you've came to the perfect place! Enjoy!
✨Future bass Massive presets ✨
Here's some free future bass free Massive Banks. Perfect for those who are looking for dreamy plucks, crazy leads and huge basses.
🎼 Massive Presets Inspired by Famous Songs 🎼
YummyBeats has made an incredible job designing massive patches that aim to recreate some of amazing radio hits!Look:All the songs below are classics that the majority of us know 😉
These patches are perfect if you want to learn sound design!
Billie Ellish – BAD Guy (When We Fall Asleep) Presets inspired by indie/alternative song "Bad Guy" by Billie Ellish. It contains 1 x Bass, 1x Lead (in 2 Variations), 1x Kick Drum [Bonus].
BANKS – Brain (Free Massive Presets) 4 Presets to remake/cover the famous pop/r&b song by Banks.
Ariana Grande FT.The Weeknd – Love me Harder Free Synth Presets for Massive 5 Dope Presets included.
Iggy Azalea Featuring Charli XCX – Fancy 4 Presets (2 Bass / 2 Lead).
Macklemore & Ryan Lewis – White Walls – Free Synth Massive Presets 2  Lead and 2 Pads.
Depeche Mode – Should Be Higher – 6 Free Presets for Massive1x Bass, 3x Lead, 1x Pad, 1x FX.
Lady Gaga – Applause – 6 Free Old Massive Synth Presets Remake the song of Lady Gaga thanks to these dope presets.
Calvin Harris (with Ellie Goulding) – I Need your Love3 Free Presets (Bass, Lead, Kick).
Psy – Gentleman, Synth Presets For Massive 5 Presets.
Beyoncé Knowles – Back To Black (FT André 3000), Synth For Massive Analogue Bass from the current Back To Black cover (André 3000 & Beyoncé).
Daft Punk ft. Pharrell Williams – Get Lucky, Synth For Massive (FREE Download)It includes the smooth lead (which you can hear at the end of the song) in 3 variations (sounding differs slightly).
Harlem Shake Synth, Massive & Drum Preset – Free Trap Sound BoxHarlem Shake
Will.I.Am – Scream & Shout (FT. Britney) – Synths For Massive [UPDATE]Additional Lead & Sub Bass.
🎹 Other banks of Free Massive Presets 🎹
Let's conclude this list with other sound banks for Massive VSTs that we could not classify either because they contain several genres, because they contain only one type of instrument as well as those which correspond to very different genres (chill, deep house, Trance…)
96 Multiple-genre presets from Sample Magic.96 free NI Massive patches hand-picked from Sample Magic critically-acclaimed back catalogue.Suitable for Trap, Dubstep, Techno, House…
1,400 Massive Presets by MutiplierMultiplier's AMAZING personal selection of 1,400 massive presets.
Immense Trance – Masse Patches (14 Free Patches)14 Free Patches from "Immense Trance" a premium library made by NEW LOOPS.
Transformation Vol. 124 HQ presets including Basses, Leads, Choirs, Keyboards, Pads and Plucks.
Standalone | Massive Demo10 Free Patches for Massive.
Dark Resonations by Corin NeffA nice massive bank with 16 dark and scary presets that you can use in all your productions.
Frozen Solid by Corin NeffA sweet collection of 23 Presets for Massive. There is a wide variety of sounds in here.
Hallways of the NephilimA collection of 13 Patches themed for dark textures and haunting atmospheres. These sounds will lend to dark ambient styled music best, but can be applied in many ways to other genres.
DC22's Deep House Pack13 high quality deep house massive presets and samples.
Cymatics Free Giveaway98 presets for massive, distributed in 5 packs (Massive Chill Presets / Massive Gems Vol1/2/3 and Massive Realistic Sound FX). Just enter your email on their Free Vault and Get more amazing free kits.
TriSamples Free Massive Presets9 Free Soundbank including Strings, Future Keys, Trap Laser, Kill Bill Siren, Downlifter, Neuro Snare…
🧨 DUBSTEP Free Massive Presets🧨
Here you will find the best free Massive Presets for Dubstep.
Buy the Best Pro Midi Files!
Inspirational Hi-Hat and Melodies Midi Packs to Save you time during your beatmaking sessin !

SHOP NOW
I hope you fin what you need in this list :)If you're looking for more free Plugin Presets you can also check:
This entry was posted in Presets. Bookmark the permalink.
LeBouss
Music Producer and Founder of The Highest Producers! I'm here to share knowledge about music production and help producers make better music!
Sours: https://thehighestproducers.com/vst/presets/ultimate-list-of-free-massive-presets/
[FREE] Serum + Massive Presets (Bass,FX,Chords,Leads,Pads,Plucks,Arp)
We have searched the internet to find thousands of Free Massive Presets to use with the Massive VST Plugin in FL Studio, Ableton Live, and other music software.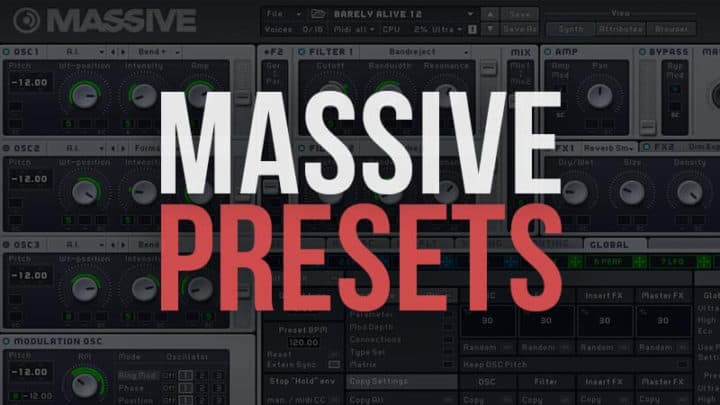 Best Free Massive Presets
Instructions: Click each link below and look around each website for the download link or button. Do not install any suspicious software.
1. Columbo Sound Free Future Bass Pack for Massive – 25 Custom Massive presets with unique sound design.
2. Rekkerd Massive Collection – This page contains patches and sound banks for Massive by Native Instruments.
3. Tri Samples Massive Presets – Individual presets for Native Instruments Massive VST/AU. Free to download and play around with.
4. 500 Free Presets Made by Pulse – 500 free presets made by Pulse suitable for most genres. The Massive download link is in the description.
5. Krilium 119 Free Massive Patches – 119 presets by Krilium. The download link is in the description.
6. Soltan Free Presets – Free Massive patches by Soltan.
7. 10 Massive Presets – 10 presets for Massive created by How to Make Electronic Music.
8. Subsonic Flux Massive Dubstep Presets – Dubstep presets for Massive.
9. VST Planet Massive Presets Collection – A collection of Massive presets curated by VST Planet.
10. Soundpacks Massive Packs Collection – A collection of Massive presets curated by Soundpacks.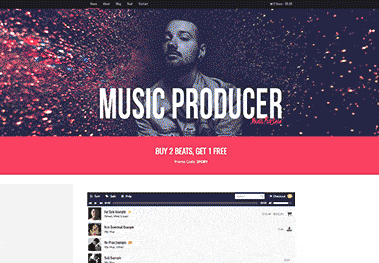 Sell Beats & Products
Unlimited Beats & Pages
Sell Digital & Physical Products
Full WordPress Music Website
90 Free Graphics - Get $15 Off
11. Krux Dubstep Patches – Krux created a great preset library for Massive, geared towards dubstep beats. This free kit includes many different growling basses, screams, wobbles, buildups, lasers, leads, pads, and more. These patches are a must-have for dubstep producers.
12. Joshua Casper Massive Piano Pads – This is a small pack of 5 Massive Patches combined with the Grand Piano Sampler Instrument Rack.
The Massive links below require an email address in order to download:
13. Synthmob Free Massive Patch Collection – A free Massive sound collection curated by Synthmob.
14. AngelicVibes Free Trap Massive Presets – This powerful collection of 100 presets will boost your audio arsenal with something serious.
---
How to Install Massive Presets
We hope you enjoy these Free Massive Presets.
Related: Free Nexus Presets & Nexus Expansions
Sours: https://hiphopmakers.com/best-free-massive-presets-patches
Patches free massive
Massive Trap Presets Freebie
*This product is now only available for download on Noiiz.
Download free on Noiiz
100% royalty free
Available to all Samplephonics community members
Try before you buy on preset packs
Free Synth Patches
---
A selection of free synth patches from Massive Trap Presets. This free presets pack features a hand picked selection of Trap patches from the full Massive VST preset library.
PLAY AUDIO
Full Version Includes:
Over 100 heavy hitting NI Massive patches
Extensive library of Trap presets
Expertly designed bass, leads, subs and drums
Full macro controls
Requires Massive 1.3 or higher
View full version
Sours: https://www.samplephonics.com/products/free/free-synth-presets/massive-trap-presets-freebie
Massive Demo all presets preview
He got up. From me like a mountain fell, and he said to me: - What are you weak, fragile. - Well, but you are strong and brave.
Similar news:
BUT!. Fuh. Oh.
3841
3842
3843
3844
3845