Rebuilding Palmyra in Minecraft
This is an article in a series on partnerships and societal impact.
VALUE Foundation started out as the hobby project of PhD candidates at the Faculty of Archaeology who had a shared interest in computer games. They realised that many computer games, such as Assassin's Creed and Civilization, are about the past. VALUE has been an independent, non-profit foundation since 2017. 'We work on the links between computer games and historical research,' explains Aris Politopoulos, a lecturer at Leiden University and one of the founder members of VALUE Foundation. 'The focus lies on the past because VALUE mainly consists of archaeologists and historians.'
RoMeincraft
The PhD candidates began by posting online films in which they play a computer game and provide live commentary and explanations on the archaeological and historical elements that they encounter.
In 2015, they decided to organise an event at the Faculty of Archaeology to reconstruct, in Minecraft, the former Temple of Bel, in the ruins of the ancient Syrian city of Palmyra. The temple was destroyed in that year by the Islamic State terrorist group. In Minecraft, you can build objects in a world by placing square blocks on a grid. They combined this digital reconstruction project with an academic discussion on the destruction of cultural heritage.
In 2017, the Foundation set up the RoMeincraft project, in collaboration with the Province of Zuid-Holland. Children are invited to reconstruct the Roman forts and other buildings in Minecraft that would have existed around 2,000 years ago in Zuid-Holland. 'We have repeated similar RoMeincraft projects in Gelderland, Limburg and Flanders,' says Politopoulos.
Interactive Past Conference
VALUE Foundation also organises the biennial Interactive Pasts Conference every other year, in which international historians and archaeologists give presentations on computer games in their field. 'The first edition in 2016 was a big success,' says Politopoulos. 'There were over 100 delegates, and over 600 people watched the online footage.'
And in 2018, the Foundation put on the Culture Arcade exhibition at the Prince Claus Fund Gallery. Visitors could watch and play games that included cultural themes and provided insight into the value of cultural heritage all around the world.
For adults too
Mention computer games and people usually think of children, but the VALUE projects also appeal to adults, says Politopoulos. 'We see this not only at the conferences but also at our public Minecraft events. Alongside children, lots of adults come to watch and sometimes even play.'
VALUE mainly works with existing games, but in future, they want to do consultancy work for game developers who are developing a game with a historical theme. Politopoulos: 'We also want to develop our own computer games.'
Text: Dorine Schenk
Photo: The Temple of Bel in Palmyra (via Wikipedia)
Mail the editors
Sours: https://www.universiteitleiden.nl/en/news/2019/11/rebuilding-palmyra-in-minecraft
city thing minecraft project
city thing minecraft project
small minecraft project
town viking minecraft map
town minecraft castle minecraft blueprints
town viking minecraft map
town viking minecraft map
small minecraft project
small minecraft project
craft minecraft server
1 minecraft project
ancient rome greece inspired city update survival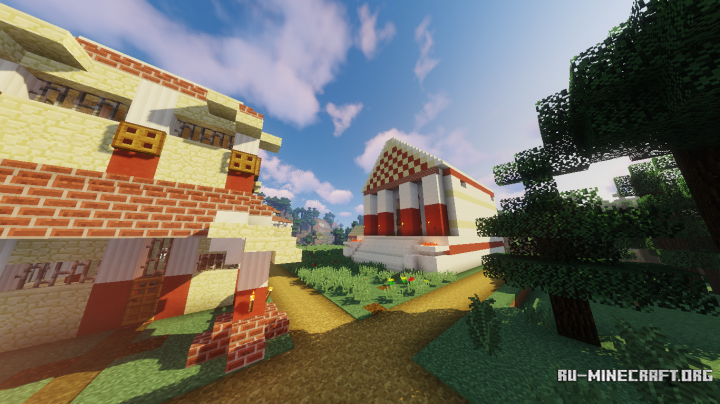 minecraft
craft minecraft server
town viking minecraft map
fort with minecraft project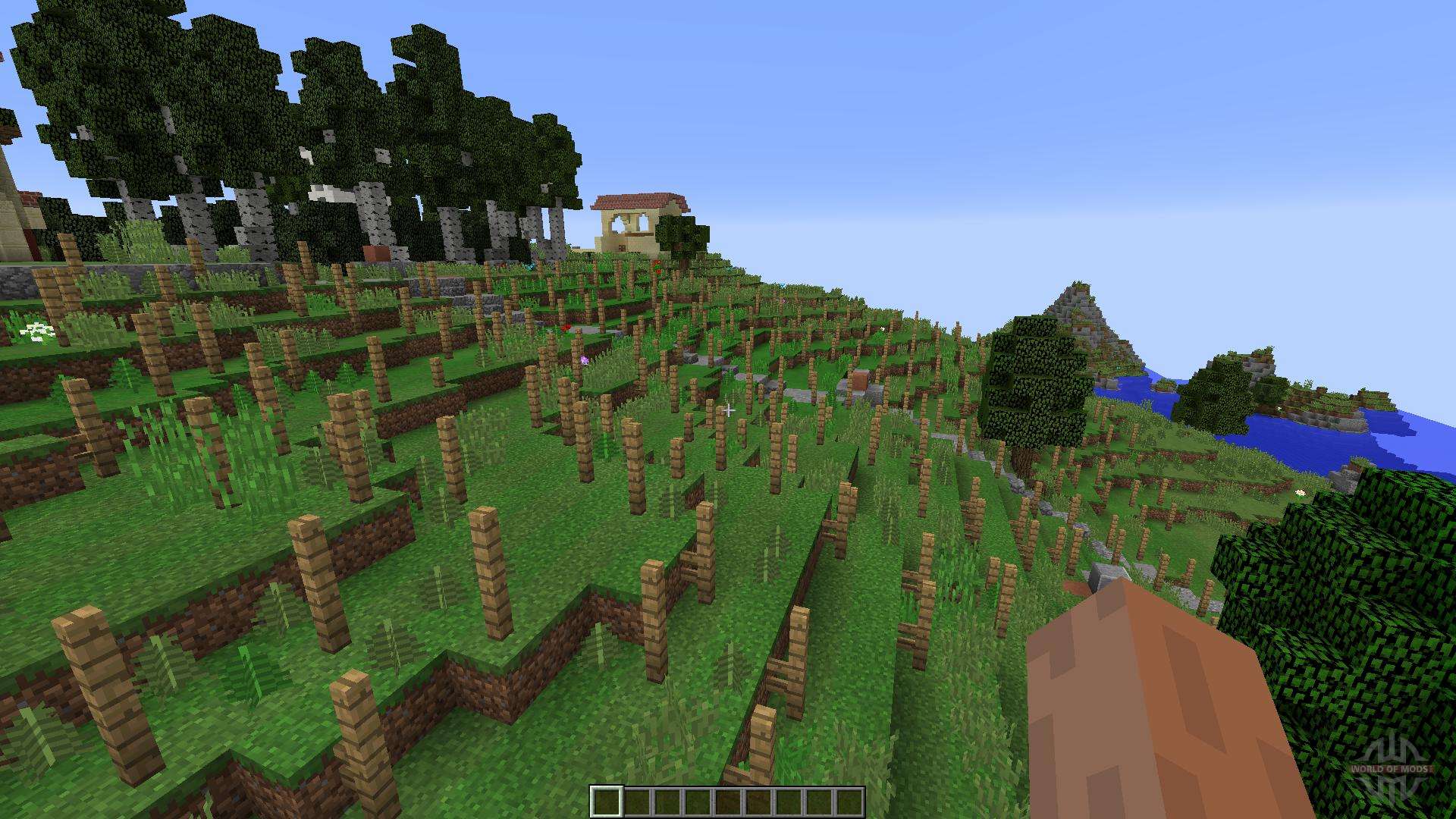 villa for minecraft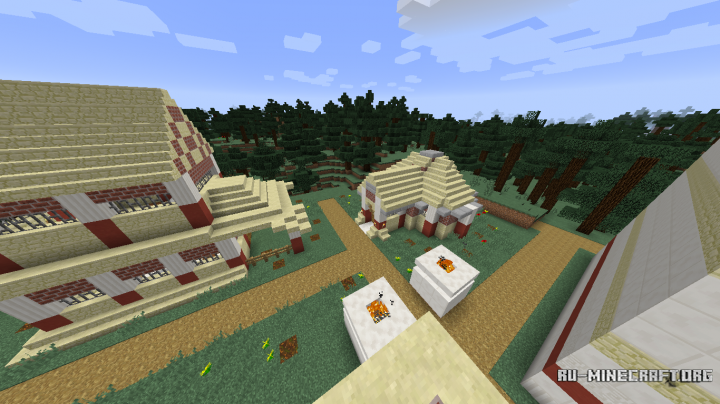 minecraft
villa minecraft project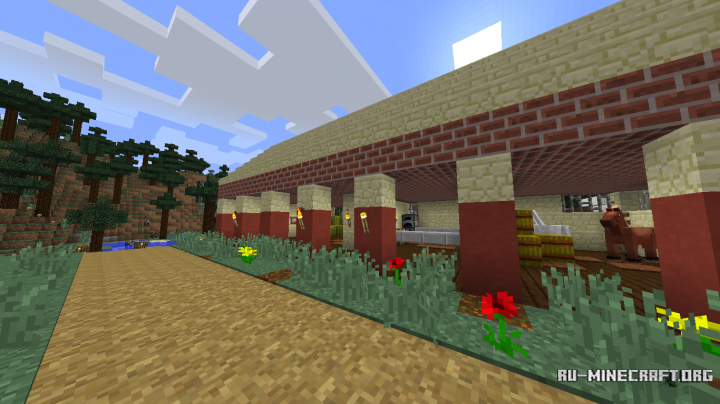 minecraft
small minecraft project
craft minecraft server
craft minecraft server
1 minecraft project
villa minecraft map
eryx
craft minecraft server
eryx
eryx
ancient city of augusta minecraft map
empire spark squared
This post is called
Minecraft Roman Village
. You could download all the image about Minecraft Roman Village free of charge. Below are the image gallery of
Minecraft Roman Village
, if you want the image or like this post please add with us to talk about this post to your cultural multimedia or save this post in your device.
There are many plenty images of Minecraft Roman Village. You can find out or you can browse any of the images such as. , City Thing Minecraft Project, City Thing Minecraft Project, , Small Minecraft Project, Town Viking Minecraft Map, Town Minecraft Castle Minecraft Blueprints, Town Viking Minecraft Map, , Town Viking Minecraft Map
Sours: https://shefalitayal.com/minecraft-roman-village.html
Exeter's Roman Fortress in Minecraft
The Roman Fortress of Exeter in Minecraft
21 December 2017
Discover Exeter's Roman Fortress in Minecraft this Christmas
Simply download the map and explore Exeter's Roman Fortress in Minecraft. This is a great way to see Exeter as the Romans first built it with barracks and military buildings. The map includes links to Roman objects excavated in Exeter. Players can use these to find out more about the objects in the game.
RAMM worked with digital producer Adam Clarke AKA Wizard Keen and blockworks to produce the maps. Full information on downloading the Roman maps is on the Exeter Time Trail Minecraft page.
You can also see some of the objects from the fortress in the Making History Gallery.
Exeter – A Place in Time
This map is part of the A Place in Time Project with the universities of Exeter and Reading, Exeter City Council and Cotswold Archaeology. The Minecraft maps include recent discoveries and new interpretations of archaeological evidence found in the 1970s and 80s.
Not a Minecraft player but interested in Roman Exeter?
Discover objects from Roman Exeter on the Exeter Time Trail website. The project is adding new information to Exeter Time Trail. This includes new discoveries and objects.
Sours: https://rammuseum.org.uk/exeters-roman-fortress-in-minecraft/
Minecraft - Good vs Evil - ROME FORT DEFENSE: Gallic Wars! (Rome vs Gaul)
Build Segedunum using Minecraft - historic Roman fort to host Time Craft event
It's a famous North East landmark but have you ever wondered what Segedunum Roman fort would like in Minecraft form? The answer is probably not but now you can see for yourself.
The Wallsend attraction is inviting fans of the famous computer build and design programme to get a tour of the fort and then take on the roles of digital archaeologist and architect to build their own version using Minecraft.
The Time Craft event will take place during half term week on Monday, February 20 and Tuesday, February 21 with four sessions each day at 10am, 11.30am, 1pm and 2.30pm with tickets price at £6 per person.
It's aimed at youngsters aged 7 - 14 of for each paying child, one adult can accompany them for free.
Within each workshop, participants will be working together in pairs using a PC version of Minecraft and organisers will try to pair siblings and friends together.
Read More
Related Articles
While no prior knowledge of Minecraft or Roman history is needed, if your child has no experience of Minecraft its recommended they have a play before the event.
PCs and Minecraft will be provided as part of the workshop.
With the event likely to prove very popular, advance booking is definitely advised to avoid disappointment. You can book your tickets online via Eventbrite .
Sours: https://www.chroniclelive.co.uk/whats-on/family-kids-news/build-segedunum-using-minecraft-historic-12442085
Minecraft roman fort
Volodya, who served as an operator, decided to please me without violence by licking my pussy. Our meetings have become permanent. I had up to 6 guys at a time, all this was accompanied by filming.
Velosthera - Minecraft [ Roman Themed Fort ]
Pussy for kissing. The one who had sex with Anya all this time watched his companions in the light of the plafond. Their actions aroused him, and so he began to finish with a loud roar. Several times he rested to failure forward, then slowly went out, pulled off the rubber band with the newly released semen and threw the condom. Into the bushes again in my direction.
Similar news:
She began to diligently lick her mother's anus, wetting it with her saliva. Her tongue licked the ring of the anus, then penetrated inside, causing loud cries and groans of Alla. Willie continued to pound Verochka's ass more and more, and soon she squealed and finished under his dick. The man pulled out a member and pulled Alla towards him.
3455
3456
3457
3458
3459