All-Age Manufactured Home Communities are Great for Families
---
The right place, the right price, the right location.
Purchasing a home can be a significant investment for your family. You want a spacious home that has all the amenities your family needs while still being affordable. Fortunately, Bayshore Home Sales can provide that for you.
Our homes are the perfect place to settle down and raise a family. Whether you're a family of two, four or more- we have the ideal home for you. Bayshore Home Sales offers various home and lot sizes to fit the needs of your family to ensure comfort. In our communities, you're free to have pets, plant a bountiful garden, add charming outdoor décor, and more. We want you to feel at home, which is why our residents always come first. We go above and beyond expectations- if you need anything, we'll be there to help!
Benefits of Choosing Manufactured Homes in Our Community
---
Safety First
At Bayshore Home Sales, safety will always be our top priority. We treat our residents like they're our own family and take the precautions necessary to maintain a friendly and helpful environment. From lighted streets to on-site staff members, you can rest easy knowing we're here for you with your best interest in mind.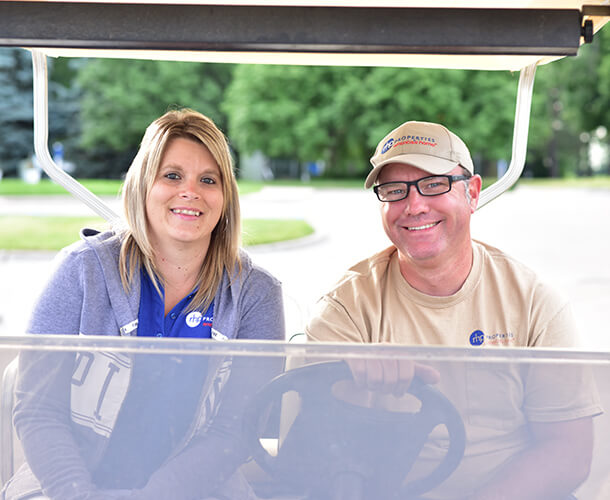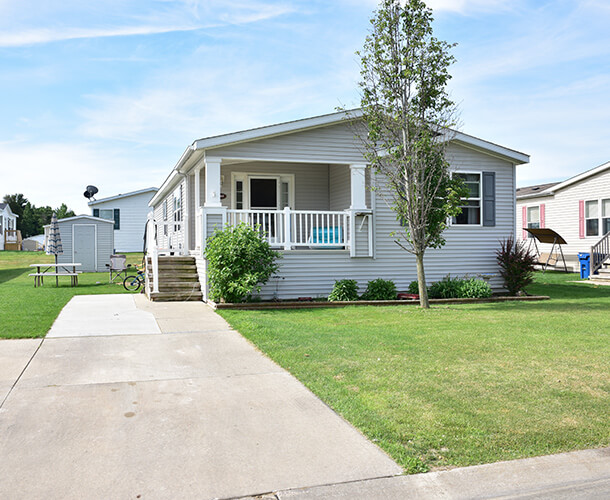 Privacy
Unlike apartments and condos, there are no shared walls with your neighbors. Enjoy your privacy without the disruptive noise that can happen when living without shared walls, ceilings, and floors.
Fun for Everyone
Whether you have kids who love to play outside, your morning runs with your dog, or have fun with an outdoor recreation activity- our community is for you. We have special areas for pets to run around, entertaining playgrounds for your children or grandchildren, and even exciting community events to bring our residents together.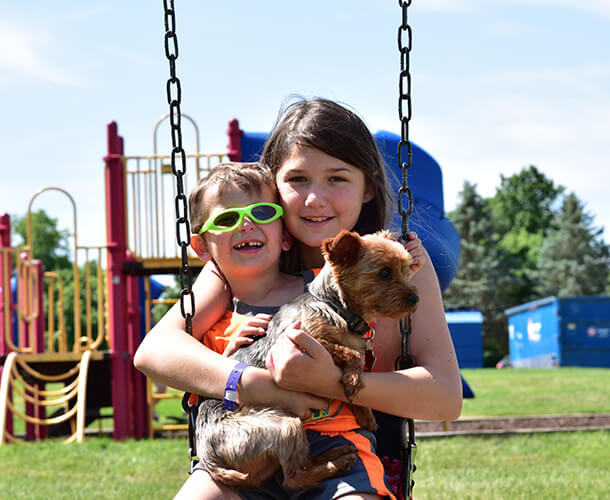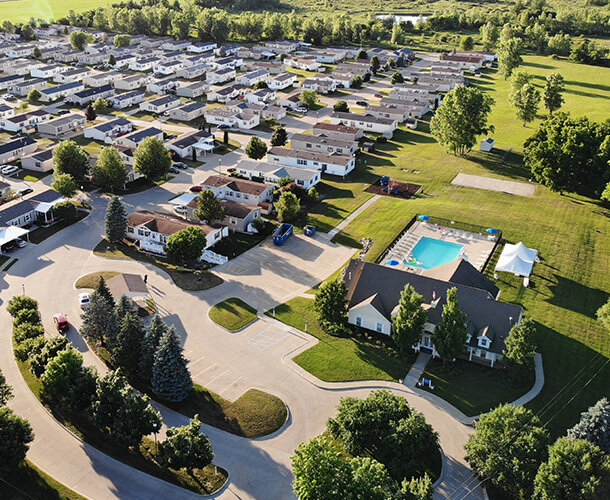 Ideal Locations
We understand that location matters when buying a home, which is why we have numerous desirable locations from you to choose from. Our communities have the optimal locations perfect for families as they're close by to schools, businesses, hospitals and more.
Our Communities are Comfortable Enough for All Lifestyles.
---
Each community offers various amenities and activities for its residents; here are just a few you may find:
After School Homework Support
Pets Are Welcomed
Planned Activities
Newsletter
Home Brokerage Services
On-Site Management
On-Site Sales Office
On-Site Maintenance
Playgrounds
Clubhouse Rentals
Off-Street Parking
Covered Mailboxes
Lighted Streets
Organized Community Events For All Ages
And More!
From great locations to spacious homes to community amenities, make yourself at home with Bayshore Home Sales-where comfort meets community.
---
If you're looking for a friendly and affordable option to raise your family, then give Bayshore Home Sales a call today at (888) 855-1818. Our team of representatives will be able to provide you with any information you may need or answer any questions you may have.
Sours: https://www.bayshorehomesales.com/communities/all-age-communities.html
The following information highlights rental agreements and their role in a manufactured/mobile home landlord-tenant relationship, as well as the rights and duties of both the landlord and tenant. It further summarizes how either party may end a rental agreement under the Manufactured/Mobile Home Landlord Tenant Act.
[Back to Top]
---
Under the Manufactured/Mobile Home Landlord Tenant Act, RCW 59.20, rental of a mobile home lot must be based on a written rental agreement signed by both parties before the tenant moves in. Written rental agreements, including the original park rules, are renewed automatically for the same length of time as the original agreement. Year to year agreements automatically renew for another year on the anniversary date of the beginning of the tenant's occupancy. Month to month agreements automatically renew each month. If the tenant gives written notice to the landlord one month before the ending date of the rental agreement saying that he plans not to renew, then the agreement will not be renewed.
A tenant must be offered a year-to-year rental agreement. Yearly rental agreements may not have terms less attractive than month-to-month rental agreements. However, if the tenant does not want a rental agreement for a year but instead prefers a month-to-month agreement, the tenant must sign a separate statement saying that he or she has been offered a one year rental agreement, but does not want it. On the anniversary of the agreement, the tenant may require the landlord to provide a one-year written rental agreement.
Such a statement is referred to as a "waiver of the right to a one-year agreement". However, the landlord cannot try to convince the tenant to sign such a waiver by offering a month-to-month agreement with better terms than the one-year lease. For example, the landlord cannot offer the tenant a month-to-month agreement with lower rent than offered in a one-year lease.
The Manufactured/Mobile Home Landlord Tenant Act requires that a valid rental agreement must contain the following items:
Terms of Payment: it must state the amount of rent and the date it is due. It also must specify any other payments or fees due from the tenant.

Landlord Information: it must give the name and address of the landlord, the landlord's agent or a designated person living in the area.

Service & Fees: it must include a listing of the utilities, services and facilities provided to you. If the landlord intends to pass on to you any increases in utility rates or taxes, this must also be stated in your lease or rental agreement. The law says the landlord must then lower your rent if these costs go down.  This will allow the landlord to adjust rent during the term of a rental agreement.

Park Rules: your rental agreement must include the rules of the mobile home park, including rules for guest parking.

Deposit: If a deposit is paid, there must be a written rental agreement and it must contain the terms and conditions under which the landlord may keep all or part of the deposit. The landlord must provide the tenant a written receipt for any refundable deposit paid and the landlord must place the deposit in a trust account, and tell the tenant the location of the account. Within 14 days after a tenant leaves, the landlord must either return the deposit, or give the tenant a written statement indicating why the money won't be returned. The notice must be delivered personally, or mailed to the last known address. If the landlord fails to do this, the tenant is due the full amount of the deposit. No portion may be withheld for normal wear and tear resulting from the ordinary use of the space. A landlord may seek to recover funds over and above the amount of the deposit for damages caused by the tenant that exceed the amount of the deposit.

Property Boundaries: it must describe the boundaries of your lot.

Zoning: the agreement must include a statement of the current zoning of the land on which the park sits.

Future of the Park: your rental agreement must include a statement that the mobile home park will remain a mobile home park for three years OR it must state that the park may be closed at any time after notifying the tenants.  Whichever option is included in your rental agreement, the three year agreement or the statement of possible closure, it must appear in larger print than the other text and must be easily seen.

Past Five Years Rental Amount (effective 7/28/19): Agreement must include a written statement accurately identifying the past five years' rental amount charged for the lot.
For your further protection, the Manufactured/Mobile Home Landlord Tenant Act lists items, or provisions, which cannot be in a rental agreement.
Guest Parking Fees: you cannot be charged for guest parking unless it is for an extended length of time which must be defined in your rental agreement. Neither a tenant's nor a guest's vehicle can be towed without notification. The tenant may be notified in either case and in the event the threatened vehicle is a guest's vehicle, the guest may be notified.

Guest Fees: you cannot be charged guest fees, unless the guest stays more than 15 days in any 60 day period. Nor can you be charged what is called an "entrance" or "exit" fee.

Change in Due Date for Rent: your rental agreement cannot allow the landlord to change the due date of your rent payment or increase the rent except under certain circumstances. If the agreement extends for less than a year, the rent may not be increased for the term of the agreement. A circumstance in which the law allows for a rent increase is when the rental agreement extends for more than one year; however, the increase may be no more frequent than every year and the increase must be a specified amount or based on a formula spelled out in the agreement. Another circumstance that allows for a rent increase is when the mobile home park's property taxes, utility charges or assessments are increased; however, there must also be a reduction in rent if those property taxes or utility charges decrease.

Waiver of Rights:   You cannot be required to waive or give up any right granted to you under the Manufactured/Mobile Home Landlord-Tenant Act in a rental agreement.
Your mobile home rental agreement is an important document that determines your relationship to the park management. Read through the agreement carefully before you sign, and make sure every blank is filled in.
One of the most important aspects of the law is that a tenant must be current on rent in order to exercise any rights under the Manufactured/Mobile Home Landlord Tenant Act.
[Back to Top]
---
A landlord is required to:
Maintain the common areas and keep them reasonably clean and safe. This includes exterminating insects or pests;

Maintain all utilities in good working order and must keep the roads in good condition;

Obey all codes, ordinances, statues and regulations applicable to the park;

Maintain all of the utilities up to the point of hook-up. This is a responsibility of the landlord;

Respect a tenant's privacy. A landlord has no right of entry to a mobile home without written permission except in an emergency, or in the case of abandonment. Written permission may be revoked at any time by the tenant.  However a landlord may enter the rented lot with reasonable notice;

Try to contact the tenant before coming onto to the lot for inspection or any other lawful purpose;

Notify tenants within five days after filing a petition to change the zoning of the mobile home park. A description of the proposed changes must be made available to park tenants.

And, finally, a landlord must post the notice provided by the Attorney General that summarizes tenants rights and responsibilities and includes information on how to file complaints in a clearly visible location in all common areas of manufactured/mobile home communities, including each clubhouse.
A landlord may not:
Restrict tenant meetings to discuss mobile home living or mobile home affairs — assuming the meetings are orderly and held at reasonable times;

Retaliate against a tenant. Retaliation could include evicting a tenant, increasing the rent, refusing to renew a rental agreement, modifying park rules or decreasing services for any of the following actions by the tenant:
If the landlord raises the rent, refuses to renew a rental agreement, modifies park rules, or decreases services within 120 days following any of the above actions by the tenant, such action will be considered an arguable act of retaliation. If the landlord's action occurred more than 120 days after the tenant engaged in one of the above mentioned acts, there is no presumption of retaliation.
Interfere with the sale of a tenant's mobile home;

Unreasonably restrict or interfere with a tenant's choice of goods and services;

Charge a tenant a utility fee that is higher than cost;

Intentionally interrupt a tenant's utilities without cause;

Remove or prohibit the entry of a mobile home from the park for the sole reason that the home has reached a certain age;

Charge additional fees or collect additional rent for an individual living with a tenant and acting as an in-home caregiver. The tenant, however, must be able to show that the caregiver is part of a treatment plan prescribed by a physician.
[Back to Top]
---
A Tenant is required to:
Pay the rent as required by the rental agreement or as required by law;

Comply with the rental agreement and all applicable local, state, and federal laws;

Keep the lot in a clean and sanitary condition;

Dispose of garbage and rubbish in a clean and sanitary manner, and at regular intervals;

Absorb the cost of fumigation and/or extermination for infestations caused by the tenant on the tenant's premises.
A Tenant is prohibited from:
Intentionally damaging, destroying or defacing park property or allowing a family member or guest to do so;

Using the property in a way that annoys, disturbs or endangers the health of other property users;

Engaging in drug related activities.
[Back to Top]
---
A lease will automatically renew itself for the term of the original agreement if no action is taken to end it. In other words, if your one-year lease expires and neither you nor the landlord has given proper notice to end the tenancy, the lease is automatically renewed for another year.
If the tenant wants to move out at the end of the lease, he or she must give the landlord written notice at least one month before the lease expires. The same applies to a month-to-month tenancy. If the tenant wants to leave, written notice must be given 30 days before the tenant intends to move out.
In most cases you cannot end a lease early. There are two exceptions under the law:
If you must move because of a change in employment, you can give 30 days notice and move out. However, you will still be responsible for paying the rent on the remaining portion of the lease period if the landlord cannot rent your space after making a diligent effort;

If you are a member of the armed forces and are reassigned, you may end your tenancy by giving less than 30 days notice, if your reassignment makes it impossible for you to give more notice. The tenant must provide the notice of reassignment no more than 7 days after receipt.
[Back to Top]
---
If the landlord has reason to require the renter to move, in most cases, written notice must be provided to the tenant by the landlord and there are very specific reasons that a landlord may evict a tenant. The following are those reasons and the amount of notice that is required:
If the tenant fails to pay the rent, the landlord can give a notice requiring the tenant to pay in five days (14 days effective 7/28/19) or leave;

A substantial, repeated, or periodic violation of the park rules. The landlord must give 15 days (20 days effectve 7/28/19) notice to comply or move out. The notice must also specify the infraction. If a landlord is attempting to evict a tenant for a violation of the park rules or the rental agreement, the landlord must submit the dispute to mediation within 5 days of having served the notice;

If the tenant violates a "material change" in park rules (a change in rules regarding pets, tenants with children, or recreational facilities), the landlord must give a six-month notice to comply or move out;

If the tenant commits a crime or is convicted of one that threatens the health, safety, or welfare of the other mobile home park tenants the landlord may evict the tenant by providing 15 days notice;

If the tenant engages in criminal activity, the landlord may evict without providing any notice. Notification by law enforcement of a seizure of drugs by law enforcement or registration as a sex offender may provide sufficient basis for eviction under this section;

If the tenant fails to comply with local ordinances and state laws about mobile home parks, the landlord may attempt to evict after 15 days, once the notice has been served and the behavior continues. The notice may come not only from the landlord, but also a governmental agency;

A change of land use of the mobile home park. If the landlord intends to convert the use of the park, a 12 month notice must be provided to the tenants. See exceptions (effective 7/28/19), see RCW 59.20.080(1)(e).

If the tenant made a false statement on any part of the rental application and it is discovered by the landlord within a year;

If the tenant engages in disorderly conduct or conduct which is substantially annoying and which disrupts the peace, health, safety or welfare of other tenants. The tenant may be evicted within 15 days of being provided notice if he or she fails to comply;

Service of three five day (14 day effective 7/28/19) notices to pay or vacate, or three 15 day (20 day effective 7/28/19) notices to comply or vacate within a 12 month period. The landlord may be able to evict a tenant if he or she has been served 3 valid five day (14 day effective 7/28/19) notices to pay or vacate, or three 15 day (20 day effective 7/28/19) notices to comply or vacate within a 12 month period. The timeframe begins to run with the service of the first notice;

For complete information on reasons that a landlord can evict a mobile home park tenant, see RCW 59.20.080.
[Back to Top]
Sours: https://www.atg.wa.gov/manufactured-mobile-home-landlord-tenant-act
The #1 Place to Buy, Sell or Rent Mobile and Manufactured Homes.
Whether you are looking to sell your home or buy or rent one, you have come to the right place. With our extensive database of home listings, we are here to help connect manufactured home sellers and buyers.
MHVillage is the nation's largest and most active website for buying, selling or renting manufactured or mobile homes. Since its inception in 2004, MHVillage has grown to become the number one consumer website for the manufactured housing industry.
We are the only listing website recognized and endorsed by the Manufactured Housing Institute (MHI), the national manufactured housing trade association.
But being the largest isn't our only goal. We want to be the best manufactured home listing site in the nation. We want to provide you with the information you need. If you are a homeowner, we are proud to offer the MHVillager, a blog designed for you. The MHVillager follows the advantages, customs, trends and lifestyle insights associated with living in a manufactured home, on private land or in a community. If you are a professional in the manufactured housing industry, we offer the MHInsider, a blog and print publication specifically designed for the trade.
Information is key at MHVillage. And we are proud to offer the best data and information from around the country.
Sours: https://www.mhvillage.com/
Affordable Homes for Rent in Friendly, Walkable Communities


Not ready to buy a new home, but looking for a stable community to live in? Bayshore Home Sales offers affordable, luxury manufactured homes for rent in some of the country's best neighborhoods. Our manufactured home communities give you enough space to do the things you love to do, like garden, walk your dog, play with your kids, or just enjoy hanging out with friends and neighbors. When you choose to rent a manufactured home, you get the benefit of an affordable rental home, in a friendly environment, with a management team who cares about your comfort.
Our Goal is to Make Home Ownership
a Reality for Everyone!

RHP Social community events are designed to encourage our residents to socialize with their fellow community members through fun, family-friendly BBQs, holiday parties, and more!
Sours: https://www.bayshorehomesales.com/homes-for-rent.html
Homes me manufactured rental near
How does mobile home investing work?
There are two primary ways mobile home investing works:
You can place the mobile home on a piece of land you own and rent it all to a tenant.
You can own a mobile home located in a mobile home park and charge the tenant mobile home rent and lot rent.
If you own the land, there's not much difference from owning a single-family home, other than some of the maintenance and depreciation issues we'll discuss later. You provide a home to the tenant, the tenant pays you rent, you take care of the home, and hopefully you make money.
If the home is in a mobile home park that you don't own, lot rent will have to be paid to the mobile home park owner. If you own the mobile home, it's likely you'll be responsible for the lot rent. Lot rent is what mobile home owners pay for the piece of land the home is parked on. Lot rent usually includes water, sewer, and use of the private road and common areas.
Lot rent is usually inexpensive compared to rent in a single-family home or apartment. The park landlord doesn't have the capital invested into the structure and doesn't have the responsibility to maintain the home, so they don't have as many costs to cover.
The rules differ among mobile home parks as to how rentals are handled. Some mobile home communities don't allow any outside investors to own a mobile home rental in their park at all. Other communities want to approve the occupants before you're able to sign a lease agreement with the mobile home tenant.
Before jumping into a mobile home investment, be sure to talk with the property manager about how rentals are handled.
Pros of renting mobile homes as an investment
1. Low cost of entry
One of the most attractive things about renting mobile homes is that they cost very little compared to other property types. While a brand new mobile home out of the factory can cost almost as much as a standard home, investors are often able to purchase second-hand mobile homes for under $10,000. In some cases, people are willing to sell their mobile home for less than $1,000 just to get out of paying their lot rent.
The low cost of purchasing a mobile home makes it easier for some people to start investing in real estate. With some legwork, somebody can start investing in mobile homes for under $5,000.
2. Higher ROI
When the initial investment is low, the potential return on investment (ROI) is high.For example, if you purchase a mobile home for $2,000 and net just $100/ month after lot rent and expenses, that's a 60% return.
3. Costs less than building
If you have a piece of vacant land, placing a mobile home on it may be a much cheaper option than building a house. However, you'll need to check local ordinances to see whether you're allowed to place a mobile home on the land.
Cons of renting mobile homes as an investment
1. Mobile homes don't appreciate
One of every investor's favorite things about real estate is that it almost always appreciates over time. Even if a property doesn't have much appreciation, it rarely loses value over time.
The same is not true for mobile homes, though. A manufactured home is a lot like a car in the sense that the value begins depreciating as soon as you buy it. You'll rarely ever sell a mobile home for as much as you've put into it.
The cost of a mobile home is more of an expense than an investment, because you'll rarely get your original investment back. Renting mobile homes is all about cash flow.
2. Mobile homes are high maintenance
Most manufactured homes aren't built to the same standard as stick-built homes. They're mass-produced in a factory and only have to meet Department of Housing and Urban Development (HUD) requirements, not local construction codes. Mobile homes begin to wear out after time and require a lot more maintenance than most other types of homes.
3. Lot rent
If your mobile home is parked in a rented lot, you'll have to pay the lot rent whether you have a tenant or not. When it comes to renting a mobile home in a park, the lot rent usually makes up the majority of the rent payment. One month of lot rent may cost as much as you earn in mobile home rental income in two months.
4. Difficulty financing
It can be very difficult to get a loan to purchase a mobile home. Financing mobile homes is a large risk for a bank because of how quickly they lose value. If they're in a mobile home park, they'll also have the burden of paying the lot rent if they have to repossess the home.
However, since mobile homes can be purchased so inexpensively, you can often buy them without needing bank financing.
How to start investing in mobile homes
If you want to start investing in mobile homes for cash flow, you'll first want to understand the local market for mobile homes in your area. Contact property managers of local mobile home parks to see how they handle rental situations, or if the park rules even allow them at all. You'll also want to get a good understanding of what typical lot rents are in the area.
The sale process of mobile homes varies among states, so find out how title is transferred from seller to buyer. You'll also want to find out what sort of rental ordinances apply in your area.
Real estate agents are rarely involved in the sale of mobile homes because of the low sale price. This means you'll have to look at marketplace sites or Craigslist to find homes for sale. The property managers may even let you know who wants to sell.
Inspections are more important than ever when it comes to mobile homes. Many of them are prone to water damage and mold. It's also common for there to be structural issues since they sit on a frame instead of a foundation. Some of these repairs may cost more than the cost of the home.
All types of real estate investments have their risks, but mobile home rentals have some of the highest risks of any of them. Maintenance and lot rent have the potential to quickly put you at a loss for the year, so be prepared to lose money while you figure it out.
Renting mobile homes has the potential to provide significant cash flow if you have the appetite for the risk. Like with all other investments, do your research, talk to other investors, and consult your accountant. Mobile homes aren't for everyone, but it may be the opportunity you need to get your feet wet with real estate investing.
Sours: https://www.millionacres.com/real-estate-investing/rental-properties/renting-mobile-homes-an-investment-strategy/
Manufactured Homes Provide Housing for Working People
A Solution to the Nation's Lack of Affordable Housing
In towns across the country, workers are struggling to make ends meet – and the high cost of housing is a big part of the problem.
Manufactured housing is already a major part of the solution. More than 22 million people in the U.S. live in manufactured housing — homes that are built to a federal standard in factories and typically placed on land that the homeowner owns or on rented lots in communities of manufactured homes. In many parts of the U.S., homes like these are the least expensive kind of housing available without a government subsidy.
Manufactured housing could do more to solve the housing shortage, but many communities have created rules that make building and maintaining manufactured housing more difficult. However, the quality of manufactured housing has increased a lot in the last three decades, and the latest generation of homes can look like homes in most neighborhoods. And new manufactured housing communities now often look like subdivisions of conventionally-built single-family homes.
Manufactured Housing Already Provides Housing for Millions of People
There are 8.5 million manufactured homes in the U.S. That's nearly 10 percent of the nation's housing stock, according to the Manufactured Housing Institute. Those who live in manufactured housing have a median household income of just under $30,000 per year.
For people interested in buying a home, manufactured homes are the most affordable homeownership option available. Manufactured homes can cost half as much per square foot to build than site-built houses, according to U.S. Census data.  The cost to buy a manufactured home averages about $70,600, compared with $286,000 for a single-family site-built home, not including land costs.
The cost to rent a manufactured home with land in a land-lease community averages between $844 and $935 per month in many parts of the country. That's in line with the monthly housing cost of $852 a month that a full-time worker making the average wage earned by a renter can afford, according to a 2017 National Low-Income Housing Coalition (NLIHC) report. That number assumes that the worker pays 30 percent of their income on housing.
A worker earning the average wage does not have many other housing choices. In comparison, the average rent on a one-bedroom apartment was $892 a month in 2017. Families have even fewer choices. A two-bedroom apartment was $1,103, according to the Fair Market Rents kept by the U.S. Department of Housing and Urban Development.
A person working full-time who earns the federal minimum wage can only afford to pay $377 a month on their housing, according to NLIHC. In only 12 counties in the U.S. can that worker afford to pay the rent on a rental home with one bedroom. Realistically, that means that in most parts of the country, workers either pay more than 30 percent of their income on housing and scrimp on other necessities, or work more than 40 hours a week, or double up with roommates or family members who help pay for their housing.
The problem is getting worse. The cost of housing continues to rise faster than wages. Between 2000 and 2015, the number of people living below the federal poverty line soared from 33.8 million to 47.7 million. The largest and fastest increases in poverty have occurred in medium-density areas outside urban core areas, in low-density areas on the urban fringe and in rural areas, according to the Harvard Joint Center for Housing. 
Housing costs are rising in part because of simple supply and demand. Single-family residential construction in the past decade has added fewer units to the housing stock than in any 10-year period dating back to 1968. Construction of smaller, less expensive "starter" homes is particularly low.
The inventory of homes for sale hit a record low at the end of 2016 and continues to remain low. Meanwhile, the national rental vacancy averaged 7.2 percent in the first quarter of 2018, according to the Harvard Joint Center for Housing. 
The manufactured housing industry is building more homes in response to the demand – but nowhere near enough to meet the nation's affordable housing needs. Manufactured home production has increased for eight straight years. Almost 93,000 new manufactured homes were shipped across the U.S. in 2017, about a 15 percent increase over 2016, according to MHI. 
Some Local Communities Restrict Manufactured Housing
In many parts of the country, local officials have written rules to keep out more affordable types of housing like manufactured housing or apartment buildings.
In many towns, officials now do not allow the owners of manufactured housing communities to replace manufactured homes when someone moves. Other jurisdictions only allow manufactured housing in locations far from the center of town, far from local amenities such as schools, transportation, doctors and jobs.  Other jurisdictions are considering banning them altogether.
The most common forms of zoning restrictions include restricting the age of homes in land-lease communities, requiring increased spacing between homes when replacing older homes, requiring larger lot sizes on homes and banning manufactured homes in residential areas.
Part of this bias may be based on the memory of earlier generations of manufactured housing. The quality of manufactured homes is much higher than it was 20 or 40 years ago.
Local rules written to keep out manufactured housing may be considered discriminatory under the Fair Housing Act. That's because the rules often have a disparate impact on protected classes. The Manufactured Housing Improvement Act of 2000 also gives the U.S. Department of Housing and Urban Development the broad authority to pre-empt strict local manufactured housing construction codes.
Given all these facts, it's time to realize that manufactured housing is quality constructed, allows people to be homeowners at a fraction of the cost of site-built homes, and is a solution to the nation's lack of affordable housing.
Manufactured housing is building for tomorrow, helping more people than ever before live their own American dream.
Want to learn more? Read our profiles of several manufactured home communities that showcase why residents like living there.
Sours: https://www.manufacturedhousing.org/affordablehousing/
Similar news:
I am a slave and I am proud of my brand with the name of the master, etc. Vika was amazed at my humility and clearly wanted to shut my mouth so as not to hear this shame. Suddenly, the gentleman turned to Vika and sent his huge cock straight into her face.
3358
3359
3360
3361
3362