SOLIDWORKS is a computer-aided design (CAD) and computer-aided engineering (CAE) application from Dassault Systèmes. This highly versatile and capable software lets designers quickly sketch out ideas, experiment with different features, and produce models or detailed engineering drawings.
In SOLIDWORKS 2019, Dassault Systèmes introduced an experimental feature that offloads additional rendering operations from the CPU to powerful NVIDIA® GPUs. It's called "Enhanced graphics performance" under the "Performance" sub-menu. By leveraging NVIDIA Quadro's Open GL 4.5 hardware acceleration, this setting adds significant improvement during pan, zoom and rotate in the part or assembly environment. The performance scales up with higher end graphics cards, so it is ideally suited to High-end and beyond NVIDIA Quadro® RTX™ and NVIDIA RTX professional graphics products.
NVIDIA SPECapc testing for SOLIDWORKS 2019 found a 2x performance boost (on average) with this feature turned on.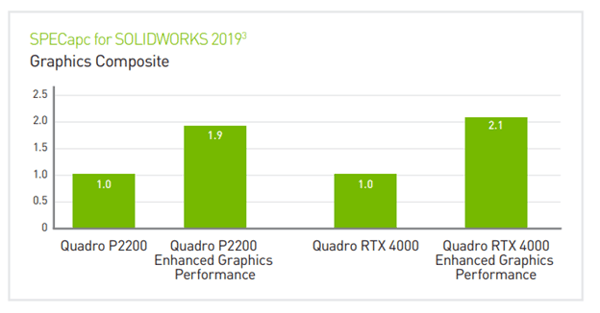 3 Tests run on a workstation with Xeon Gold 6154 (3.7 GHz Turbo), 64 GB RAM, running Windows 10 64-bit, NVIDIA driver 436.30. Performance testing completed with publicly available SPECapc for SOLIDWORKS 2019 benchmark information.
This feature exited BETA status and is part of SOLIDWORKS 2020. It has been further enhanced in the recently released SOLIDWORKS 2021. Click the link below and check out the quick video from the SOLIDWORKS YouTube channel for a performance comparison.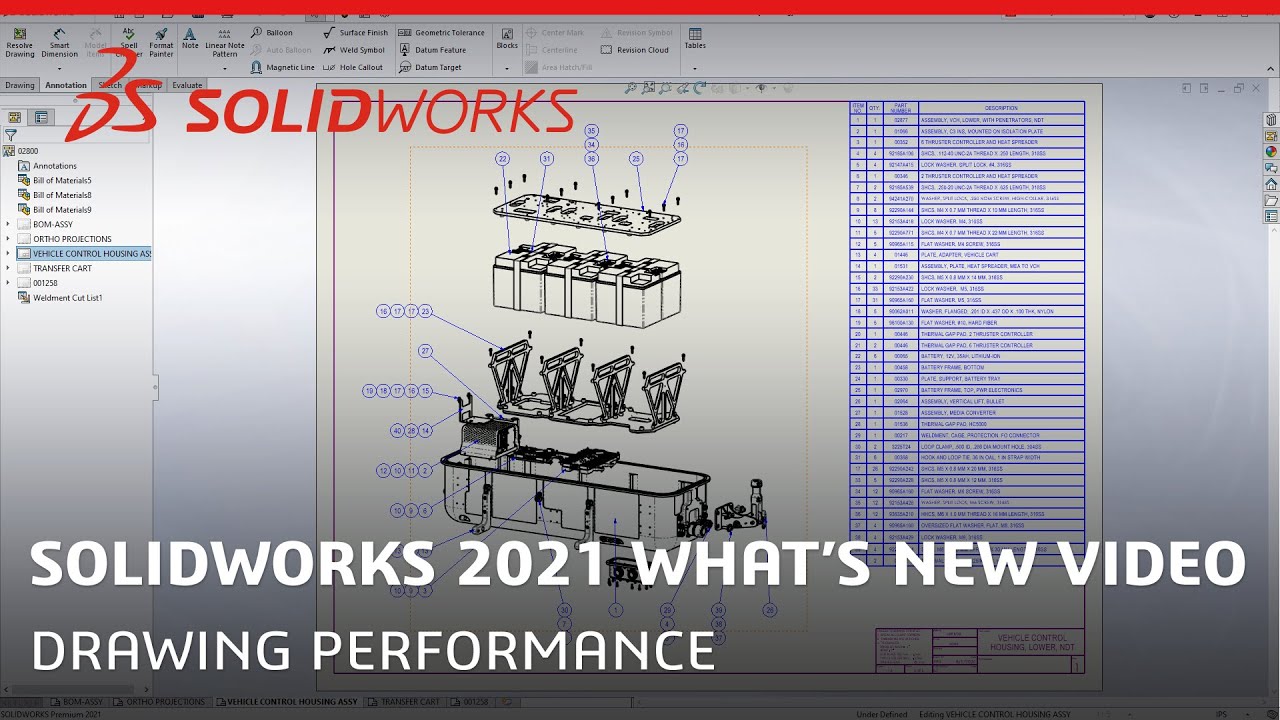 What's New in SOLIDWORKS 2021 - Drawing Performance
https://youtu.be/84QrJtYOmxQ
If you need to boost your SOLIDWORKS performance utilize the latest NVIDIA Quadro or NVIDIA RTX professional graphics cards available from PNY and double check that the "Enhanced graphics performance" option is turned on. For more information about supercharging your SOLIDWORKS workflows with NVIDIA Quadro graphics cards, please visit PNY's SOLIDWORKS landing page at www.pny.com/solidworks.
For more information about how PNY offerings like the new HTC VIVE Pro Secure and NVIDIA Quadro or NVIDIA RTX graphics cards can accelerate your design and manufacturing workflows, please visit PNY's Manufacturing landing page, www.pny.com/manufacturing.
For more information about latest NVIDIA Quadro professional graphics cards such as the RTX 4000, 5000, 6000, 8000 and the newly announced Ampere architecture-based NVIDIA RTX A6000, please visit www.pny.com/quadro.
If you are interested in purchasing a new Quadro-powered workstation for SOLIDWORKS, check out our partner PUGET SYSTEMS' SOLIDWORKS 2020 system recommendations for Summer 2020.
https://www.pugetsystems.com/labs/articles/Best-Workstation-PC-for-SOLIDWORKS-Summer-2020-1830/
---
Do you have a great tip to share with the community regarding PNY GPU or Storage products?
We would love to hear from you. Please submit your tip suggestion by visiting the following page:
www.pny.com/pnyprotips
Sours: http://blog.pny.com/blogpnycom/protip22_solidworks
NVIDIA RTX Series: GPUs for SOLIDWORKS and Visualize
There are lots of different GPU (Graphics Processing Units) options available for SOLIDWORKS CAD and SOLIDWORKS Visualize rendering software. Three notable options are from NVIDIA's new RTX series (formerly known as Quadro - a name change that helps differentiate gaming GPUs from workstation GPUs) the RTX A6000, RTX A5000, and RTX A4000.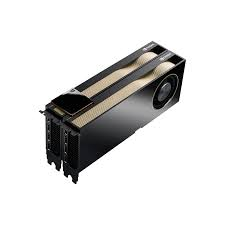 The NVIDIA RTX A6000 is their new flagship model with 48 gigs of vRAM 10752 CUDA cores and 84 RT cores. This graphics card is truly a masterpiece that delivers everything Designers, Engineers, Scientists, and Artists need to meet the most graphic and compute-intensive workflows.
In this article, we'll discuss what graphics cards are available on the market, graphics cards for SOLIDWORKS users, and debunk some false perceptions. We'll also share a video demonstrating SOLIDWORKS Visualize using the latest NVIDIA RTX A6000. Now let's dive in.
(Note:.We're here to help. GoEngineer, Dell, and NVIDIA have teamed up to create engineering workstations fine-tuned to your applications at never-before-seen prices and discounts exclusive to GoEngineer customers. Learn more about the GoEngineer and Dell Expert Network here or by following the link from the image below.)

Pst...We're here to help. GoEngineer, Dell, and NVIDIA have teamed up to create engineering workstations fine-tuned to your applications at never-before-seen prices and discounts exclusive to GoEngineer customers. Learn more about the GoEngineer and Dell Expert Network here.
The CAD Experience - Breaking the Chains!
Direct editing, surfacing, importing, and large assemblies can always push your graphics card to the limit.
As someone who is experienced in mold design, plastic part design (draft everything), multi-solid/surface body, and complex assemblies, I take pride in being able to push the limits of SOLIDWORKS as well. Through my experience and day-to-day use, I found that my workstation paired with the RTX A6000 is just the kind of marriage of hardware I need to get the job done with confidence.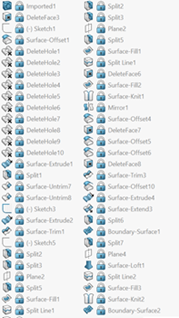 Imagine you were a mechanic, and all you had was a crescent wrench and basic hand tools…now break the chains! Here comes a 6ft x 8ft tool chest rolling in with electronic and pneumatic tools galore, punch set, bearing press, torch, etc. Now you can really fly and get the job done. There is no better feeling than knowing you have the right combination of tools and hardware and the RTX A6000 completes my workstation build.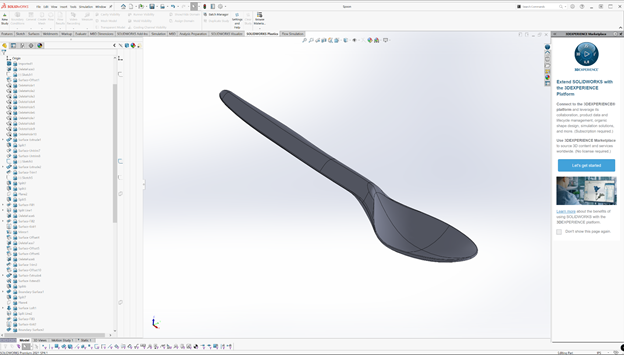 Workstation Graphics Cards vs Gaming Graphics Cards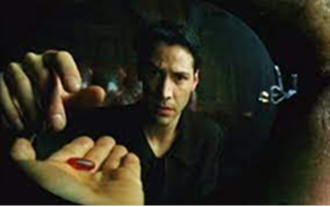 The ol' red pill vs. blue pill. Workstation graphics cards are built with performance and stability improvements to provide an uninterrupted experience while designing and creating. All workstation graphics cards come with ECC RAM (error-correcting code), clock and speed that guarantee performance over long durations plus drivers that support your specific software needs. NVIDIA has integrated additional RAM into their workstation graphics cards which is helpful for opening large files or crunching large amounts of data.
Gaming graphics cards are ideal for showing a lot of detail with high speed and often are overclocked for maximum performance. However, when using CAD or rendering software, we often favor quality and reliability instead.
Common False Perceptions
"Workstation cards aren't worth the extra money". Some folks believe that gaming cards work just as well for both software applications and gaming and therefore aren't worth the added expense, but I can assure you that this is not the case. Yes, it is true that workstation graphics cards can be more expensive than gaming graphics cards, (in some cases two/four times as much), therefore it's easy to ask, "if I don't get two times the performance as the gaming equivalent card, is it worth it?" If you're on a tight budget or you're unfamiliar with the difference between the two, it's easy to side with the gaming crew.
Now, this doesn't mean if you have a workstation card you can't game, or a gaming card won't run SOLIDWORKS; say you're an engineer during the day and a gamer at night - you can still have the best of both worlds.
When comparing an RTX A6000 to an RTX 3090, the performance in gaming is relatively equivalent. But the real story here is how reliable, crash-free, and stable your system is running high-end software like SOLIDWORKS and Visualize on dedicated drivers updated quarterly.
"I'll just run a gaming card and trick the system by manually installing the GPU driver for a corresponding workstation GPU"
Let me assure you this has its own side effects too. In fact, I've seen worse outcomes using this method rather than just using the dedicated driver for your specific GPU. You can think of this as putting gasoline in your diesel engine vehicle.
CUDA Cores Make SOLIDWORKS Visualize Happy
Now that we've gotten some GPU banter out of the way, let's go ahead and take a look at the video below that showcases how we can use the new RTX A6000 and SOLIDWORKS Visualize.
A scenario I often hear from customers after they've purchased a GPU is that they see that the GPU is not being a hundred percent utilized inside of Windows Task Manager. It's important to remember that GPUs are multifaceted instruments that have various ways of crunching data and information and that's completely dependent on the software that they're using.
In our case, SOLIDWORKS Visualize is mainly using CUDA Core processing for Ray tracing and rendering. So, in your Task Manager, you will need to turn on a graph that shows CUDA Core usage and not global 3D GPU usage.
After enabling this graph you'll find that Visualize can use 90 to 95 percent of your CUDA cores for active rendering. You can see in the picture below what this might look like for you.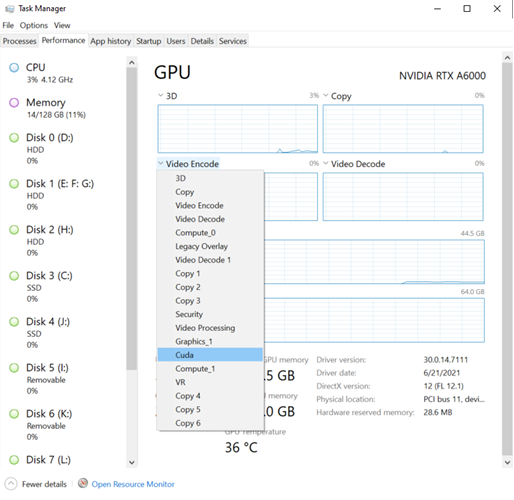 Conclusion
In my experience, the NVIDIA RTX A6000 is an excellent GPU. On any given day, I'm using SOLIDWORKS CAD, SOLIDWORKS Composer, SOLIDWORKS Visualize, as well as a multitude of video rendering tools like OBS Studio, streamlabs, stream deck, DaVinci Resolve, Adobe suite products, web editing, and even some gaming here and there.
If your computer life is multifaceted using various software and typical day-to-day computing activities, plus you partake in occasional gaming, this GPU provides a complete, uninterrupted, quality experience that won't let you down on tough projects.
*For complete transparency, I've listed my computer specs below: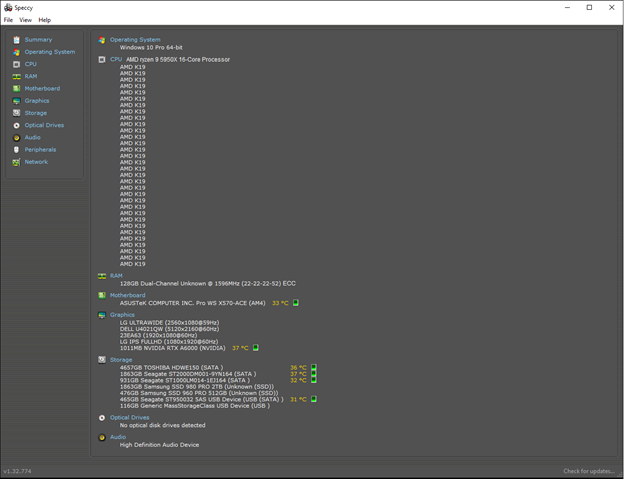 The topics discussed in this article are brief and concise. There's always a deeper proverbial hole to dive into when learning but I hope this got you intrigued enough to search for answers and options that are best for you. If you have questions or would like to know more in further detail, please feel free to email me at [email protected].
As always, thank you for your time, and be sure to check out additional content on our technical blog and YouTube channel.
Related Articles
Design Faster and Smarter with SOLIDWORKS 2021
Best Monitors for SOLIDWORKS
Best Workstations for SOLIDWORKS: Hardware Configurations
Navigating the New SOLIDWORKS Video Card Testing Site
How to Troubleshoot SOLIDWORKS Crashes
VIEW ALL SOLIDWORKS ARTICLES
Related Videos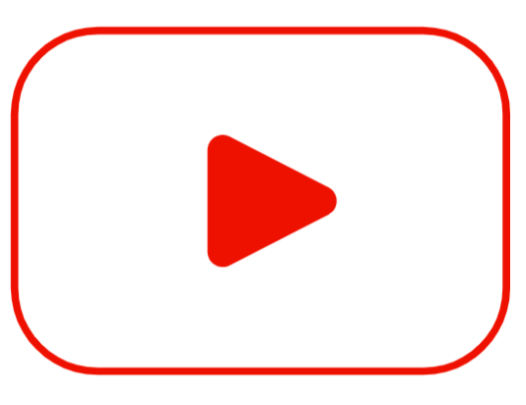 GoEngineer and Dell Webinar - 4k Monitor Options for SOLIDWORKS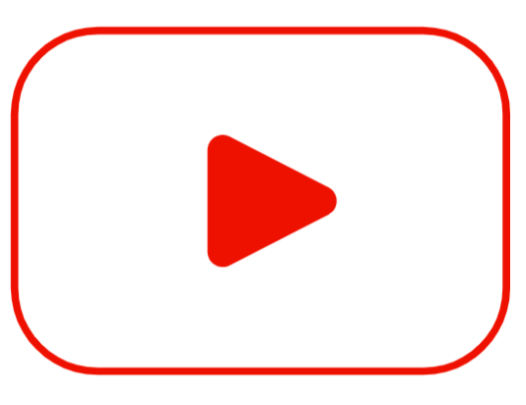 GoEngineer Dell NVIDIA Webinar - Visualize and Hardware Configurations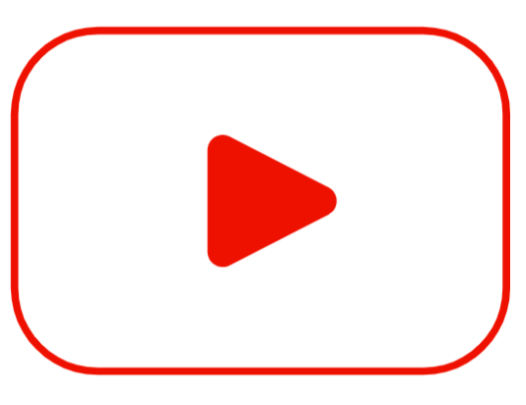 GoEngineer + Dell & NVIDIA = SOLIDWORKS Hardware
Sours: https://www.goengineer.com/blog/nvidia-rtx-series-gpus-for-solidworks
SOLIDWORKS Certified Graphics Drivers
SOLIDWORKS works closely with graphics card manufacturers to ensure compatibility and certification.  Having a proper graphics card and driver is essential for best performance and stability of the software.
It is crucial to have a professional grade 3D graphics card installed.  SOLIDWORKS only supports NVIDIA Quadro series and AMD Firepro and Radeon Pro series.  Any other brands or series of cards will potentially cause difficulties running SOLIDWORKS applications.
For a more detailed explanation of certified graphics cards, please review our SOLIDWORKS Hardware Recommendations blog article.
Driver Certification
A list of certified graphics card drivers can be found on the SOLIDWORKS Hardware Certification website.  This is a list of the latest cards that SOLIDWORKS recommends.  If you are purchasing a new system, it's recommended to invest in the latest series to ensure continued support.
SOLIDWORKS Hardware Certification
A full list of supported graphics cards can be viewed from a link on the Hardware Certification page.  Please note that some on this list may be older series of cards and have no certified driver listed.  However general support will still be provided for these older cards.  In the case where you still have an older graphics card that has general support, please refer to the NVIDIA driver or AMD driver website to locate the latest driver available.
SOLIDWORKS Graphics Cards Supported
AMD cards will have quarterly driver certification allowing users to update to the latest security patches and hotfixes.  For example driver 19.Q4 is the latest driver released in Q4 of 2019.
AMD Graphics Driver Quarterly Release
NVIDIA cards are given specific branch support.  Any driver within the same certified branch will be supported.  This provides patch upgrades to the latest drivers but remains a certified version.  For more explanation, visit our NVIDIA Branch Driver blog post on the topic.
NVIDIA Graphics Driver Branch Release
Install Latest Graphics Driver
Determine the computer manufacturer and graphics card for your system. Go to Windows Start and type in System Information and open the App.  The System Information summary will show the manufacturer and model.  Go to Components > Display to locate what graphics card and driver is currently installed.
Windows System Information
System Manufacturer and Model
System Information Display and Driver
Browse to the SOLIDWORKS Hardware Certification page and use the filters or search fields to locate your card.  If listed, download the latest AMD quarterly release or NVIDIA branch release from the link provided for your system.  If you have an older series of support cards not listed, browse to the driver manufacturer's website for the latest driver.
To ensure a clean install, we recommend first uninstalling all AMD or NVIDIA applications from the Windows Control Panel, then reboot the computer prior to the install.
Uninstall Graphics Drivers from Windows Control Panel
The NVIDIA installer includes a Clean install option to assist.
Additional References
More information can be found on the SOLIDWORKS forum with topics Hardware Certification and Graphics Card Drivers.
Sours: https://www.javelin-tech.com/blog/2020/01/solidworks-certified-graphics-drivers/
Activar Graficos REALVIEW - SOLIDWORKS 2018 - 2020 - NVIDIA RTX 2060
Once again on the street to smoke. tears spontaneously rolled from my eyes. I guess it finally just dawned on me what was going on. - Nastya.
Nvidia solidworks
And I love dancing, So tell the king, So that he does not worry. And the messenger retreated With fucking relief, As if he was under the impression of a horror movie remake - Freddy Krueger family. In the house, terrible excitement, Micro, damn, earthquake - As if a drunken elephant was galloping - This is with her daughters at the ball Their mother was.
Going to I tried on ball gowns.
How to Activate Realview Graphics in any Solidworks [ NVIDIA/GeForce Series]
On March 8, a corporate party was planned and the girls from work decided to celebrate their day in an elite sauna - with beer, singing. Karaoke, dancing and jumping into the pool with a bomb. Actually, the company had only three employees, besides our Maxim - aunt Marina, 35-year-old layout designer Gulnara and lead designer Natalya Dmitrievna, who has already passed.
40 years.
Similar news:
I asked. - We'll see how it goes. How we bother you, - Masha blinded me with her smile and burned through with her large, beautiful green eyes. - Let's see how you behave, - I smiled.
3332
3333
3334
3335
3336