Daltile® Tile
Daltile® Tile Photos
Exhibition™ ColorBody™ Porcelain

Exhibition™ ColorBody™ Porcelain

Exhibition™ ColorBody™ Porcelain

Season Wood™ ColorBody™ Porcelain

Season Wood™ ColorBody™ Porcelain

Valor™ ColorBody™ Porcelain

Valor™ ColorBody™ Porcelain

Valor™ ColorBody™ Porcelain

Valor™ ColorBody™ Porcelain

Imagica™ ColorBody™ Porcelain

Imagica™ ColorBody™ Porcelain

Imagica™ ColorBody™ Porcelain

Imagica™ ColorBody™ Porcelain

Imagica™ ColorBody™ Porcelain

Imagica™ ColorBody™ Porcelain

Pietra Jura™ ColorBody™ Porcelain

Pietra Jura™ ColorBody™ Porcelain

Pietra Jura™ ColorBody™ Porcelain

Pietra Jura™ ColorBody™ Porcelain

Pietra Jura™ ColorBody™ Porcelain

Pietra Jura™ ColorBody™ Porcelain

Pietra Jura™ ColorBody™ Porcelain

Forest Park™ ColorBody™ Porcelain

Forest Park™ ColorBody™ Porcelain

ONE™ Quartz Gallery

Esta Villa™ Glazed Porcelain

Esta Villa™ Glazed Porcelain

Valtellina™ Glazed Porcelain

Valtellina™ Glazed Porcelain

Invoke™ ColorBody™ Porcelain

Invoke™ ColorBody™ Porcelain

Marble Falls™Glazed Porcelain
About Daltile® Tile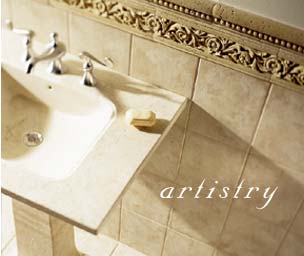 An integral part of Dal-Tile Corporation, Daltile has been recognized as being synonymous with quality and value for over 40 years. As a leading manufacturer of ceramic wall, floor and mosaic tile, Daltile is a well-respected and emulated brand and a dominant force nationally. And because Daltile has been a successful part of the industry for so many years, you can always buy with confidence. The Daltile brand is primarily distributed through a network of more than 230 Company-operated Sales Centers throughout North America. In addition to the sales center staff, the brand is supported by a sales force numbering over 100 people - the largest in the industry. This size allows Daltile to be one of the most accessible names in the business.
Featured Products
Daltile® Tile
Transio Glazed Porcelain
Transio™ celebrates tradition by honoring the classic look of wood in a modern color palette. Four colors give you the choice of time-honored browns and a contemporary light beige and grey.
Daltile® Tile
Enlite Porcelain Tile
Sooth your soul and awaken your senses with tranquil design. Finding beauty in the passing of time, Enlite™ embraces the calming effect of organic, natural stone visuals in a harmonious color palette.
Daltile® Tile
DEFEND™ Powered by MICROBAN®
DEFEND™ powered by Microban® is a distinct product line of high-performance porcelain antimicrobial floor, wall and mosaic tiles, continuously fighting the growth of up to 99% of bacteria on the surface.
Daltile® Tile
Famed
Prominent in charm and remarkable durability – Famed™ features proprietary Microban® Technology, an antimicrobial protection that does not wash off or wear away. Designed to promote cleaner spaces for your floor, wall and mosaic tile.
Daltile® Tile
RevoTile
This true floating floor is made with real porcelain tile in ultra-realistic wood, stone, marble, and concrete looks.
Featured Articles
Daltile® Tile
5 Ways To Do A Quick Kitchen Makeover
If you're growing tired of seeing the same old view when you pour your morning coffee, you could be due for a kitchen makeover. Check out these ways to spruce up your kitchen.
Daltile® Tile
Kitchen Trends 9 Ideas for your Redesign
This is the year you've been waiting for-it's finally time to redesign your kitchen. Whether you know exactly what you want or you're just beginning, timeless trends will help you get and stay on track. Add to that the expertise of Daltile's tastemakers in tile and you'll get a gorgeous kitchen this year.
Daltile® Tile
Seven Small Changes With Big Impact
Ever envy those beautiful homes that seem to get redecorated with every new season? The latest and greatest looks are easy to incorporate if you keep your furnishings neutral and the décor uncluttered.
Product Information
Sours: http://www.rubbertreeflooring.com/CompanyProductCollectionList.asp?CompanyID=79503&BrandID=64
If you're considering new rubber flooring for your home or business, you'll be faced with an important decision – whether to choose rubber tiles or rubber rolls for your project.
Interlocking tiles and basic rolls are the two main types of rubber flooring used in residential and commercial applications. They're very similar in their properties and characteristics, but have some significant differences as well – each product serves a specific purpose and is preferable over the other in certain applications. Knowing the difference between the two will help you make the right choice and purchase the best product for your needs.
To make an informed decision between tiles and rolls for your flooring, first you need to understand the advantages and drawbacks of rubber floor tiles and rubber floor rolls. So, let's take a look at the pros and cons of the two rubber flooring products:
Pros and Cons of Rubber Flooring Tiles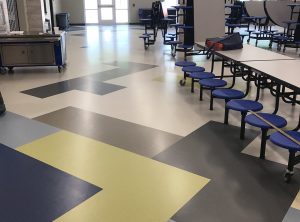 Long-lasting, affordable, and easy to install, rubber flooring tiles are great for a wide variety of applications and ideal for almost any workout environment. Clicking in together like puzzle pieces, they're very easy to put together, can fit any space, and can be added at any time. Besides, they perform great and look great:
Rubber is very durable and extremely resilient – it guarantees stability, provides a good grip, withstands heavy loads and high impact activity, feels soft and comfortable underfoot, and offers superb cushioning and shock absorption;
Rubber floor tiles come in a variety of textures and color options so you can choose the perfect hues and shades to match your interior design, add some flair to the space with different colors and patterns, or keep it simple with solid colors. The most widely used rubber floor tiles are black with confetti-looking color flecks throughout.
Rubber flooring tiles can be made from a virgin rubber material, synthetic rubber material, or recycled rubber material. They are typically available in squares, but can be easily cut into different sizes and shapes to perfectly fit your space. Seams are very tight so the floor will look sleek and cohesive, with no edges to trip over.
You can choose from varying thickness and densities as well. The most common rubber tile thickness is 8 mm. Fitness centers and weight rooms need thicker flooring to provide better protection to the subfloor from heavy equipment and dropped dumbbells or other weights.
All things considered, interlocking rubber tiles have many important benefits and make a great flooring option.
Pros of Rubber Flooring Tiles
In addition to the inherent advantages of rubber flooring (strength, resilience, shock and sound absorption, ease of maintenance, aesthetic appeal, eco-friendliness, etc.), rubber tiles have a number of specific benefits as well:
Resistance to tough workouts and heavy traffic
Numerous style options
Perfect fit for your space
Quick and easy installation due to their interlocking design and light weight
No adhesives required
If damage occurs, only one piece needs to be replaced rather than the whole floor
Easy to remove, store, and reuse in another location
Rubber floor tiles provide a safe, durable, high-performing, good-looking, easy-to-clean surface that's suitable for hard-wearing environments. These advantages, however, are balanced by some drawbacks you need to understand before making a final decision about your flooring.
Cons of Rubber Flooring Tiles
The biggest disadvantages of rubber tiles include:
Installation in larger spaces is very time-consuming
The floor may not appear completely seamless
Seams can let water through to the subfloor
Smooth, untextured rubber tiles become slippery when wet
Rubbery smell in the first couple of months after installation
As practical as rubber flooring tiles may be, rubber rolls could be even more appropriate for your flooring needs.
Pros and Cons of Rubber Flooring Rolls
Rubber rolls are the flooring option of choice for commercial gyms. Extremely durable and very economical, they're perfect for high traffic areas and large spaces that see a lot of activity. Rolled rubber flooring offers an elegant seamless appearance (when installed correctly, it is nearly impossible to see where one roll ends and another begins) and can perfectly complement the theme of the sports facility. Most rubber rolls come with a black base and color flecks, but you can choose from a variety of designer options for a more unique and trendy appearance.
Rubber rolls come in sheets that are four feet wide and can be fifteen to fifty feet in length. They're available in different thicknesses to better suit different needs and requirements – thin rubber rolls can hold up to bodyweight exercises, medium thickness is great for universal gyms, and thicker rolls are perfect for CrossFit, powerlifting, and other high impact activities (high-impact rubber rolls are especially designed to protect both the athletes' joints and the subfloor).
Rubber floor rolls are large and heavy and typically need a glue or tape-down installation to create a safe workout surface. They create a more permanent flooring option than rubber tiles.
Pros of Rubber Flooring Rolls
Rubber rolls have all the above-mentioned benefits of rubber flooring products and offer a few specific advantages as well:
Ultra-durable and suitable for high impact activities
Easier installation in large spaces (a large area can be completely covered with just a couple of rolls);
Secure fit (the glued-down flooring system is locked in place)
Seamless appearance
Greater water resistance
Affordable price
Safe, strong, and easy to maintain, rolled rubber flooring is ideal for high-intensity gyms and heavy traffic areas.
Cons of Rubber Flooring Rolls
Despite their numerous advantages, rubber rolls have some considerable drawbacks as well:
Heavy and more difficult to install than interlocking rubber tiles (professional installation is recommended for best results)
Slippery when wet
Distinct odor (though it usually goes away with time)
Fire issues (the adhesives used in the installation process are susceptible to fire)
Furthermore, color fleck rubber products (both tiles and rolls) are not UV-stable and need to be kept away from direct sunlight.
How to Choose Between Rubber Flooring Rolls and Tiles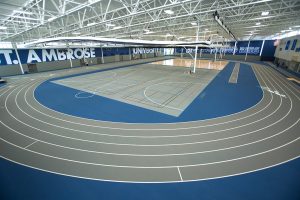 Now that you know the pros and cons of rubber flooring tiles and rolls, it should be easy to make the right choice for your flooring needs.
If you need rubber flooring for a small space, you should opt for tiles. Known for their simplicity and versatility, interlocking rubber tiles are perfect for home gyms, small fitness studios, weight rooms, locker rooms, and any situations where portable gym flooring is required.
If you're looking for a more permanent flooring solution for a larger space, rubber rolls are your better option. They're ideal for commercial gyms and high-traffic areas that require durable, resilient flooring.
---
Good to know: Versatile, durable, safe, high-performing, and easy to maintain, turf rolls also make a great surface for weightlifting and high-intensity workouts – you may want to consider them for your project if you're not sure that rubber is the best flooring material for your needs.
---
If you're still wondering whether to choose rubber flooring rolls or tiles for your athletic facility or have any questions about the different types of flooring products, do not hesitate to contact KieferUSA – our sports flooring experts will provide you with all the information you need and will help you find the best flooring solution for your project. If you wish, we will install your chosen gym flooring for you, as well. You can find us at 800-322-5448 for professional advice and affordable, high-quality flooring solutions.
rubberrubber flooring
Related Posts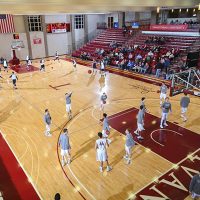 Design Trends in Basketball Sports Complexes
Sports facility design today is also influenced by compliance issues, safety and liability concerns, and economic realities. Yet, greener, multi-purpose courts with higher artistic appeal and spectator comfort are the biggest contemporary trends in basketball complex design.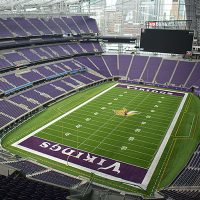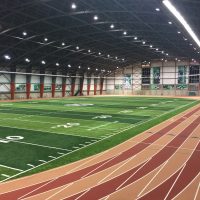 How to Choose the Best Track Surface
Choosing the type of surface is the most important decision to make when constructing a track. See the pros and cons of different types of running track surfaces and choose the one that best suits your budget and your purposes.
Sours: https://www.kieferusa.com/blog/rubber-tiles-and-rolls-pros-and-cons/
Rubber / Vinyl Floor Tiles & Planks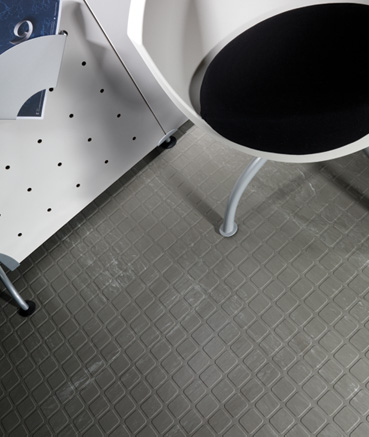 Roppe Floor Tiles are leading the industry with durability and resilience combined with brilliant colors and modern styles you won't find anywhere else. We offer many styles of Rubber and Vinyl Floor Tiles including raised circle, raised square, hammered, textured and more in over 70 color choices! Roppe Floor Tiles can be combined with Stair Treads and Wall Base products using coorThe rubber floor planks are a resilient, homogeneous, rubber tile which provide excellent resistance to abrasion, chipping, cracking and permanent indentations and yet provide fast and economical installation. It is great for use in healthcare, retail, office buildings, hospitals, laboratories, schools and some manufacturing areas.
Looking for something a little more modern? Have a look at the Northern Timbers and Leathers Collection. Northern Timbers are premium vinyl rubber wood flooring made to look like a stunning wood floor while giving you the durability of a vinyl flooring product. Get the best look from your rubber plank flooring with a selection of 21 different grain and color options to compliment your space. For an ultra-modern look, check out our collection of faux leather floor tiles as well!
Sours: https://www.commercialmatsandrubber.com/specialty-mats/rubber-tiles-and-plank-flooring/
How to tile a kitchen or bathroom walls in a brick pattern
Johnsonite RET 24" x 24" x 1/8" Smooth Surface Rubber Tile
Most orders ship within 1-2 business days. Please allow an additional 2-5 days for standard UPS Ground delivery. If an item qualifies for free ground shipping, this will be noted in the product description. A shipping quote for your order can be seen in the shopping cart and during order review prior to checkout. No post-payment shipping charges will be applied.
Click here to view an estimated Ground Time-In-Transit Map.
Need to expedite an order? Simply choose Next Day or 2 Day shipping during checkout. Expedited orders placed online receive higher priority and will typically ship within 24 hours or by the end of the next business day. In most cases, orders placed before 12:00 PM CST will be shipped the same day. We recommend calling us at (866) 634-1189 to order if you require delivery be a certain date. Delivery estimates provided for online orders are not guaranteed.
Delivery to Alaska, Hawaii and U.S. Territories
We offer both USPS Priority Mail and UPS shipping methods. A shipping quote for your order can be seen in the shopping cart and during order review prior to checkout. Additional lead times may apply.
International Delivery
We ship worldwide. A shipping quote for most lightweight orders can be seen in the shopping cart and during order review prior to checkout. Additional lead times may apply. Please contact us if you need assistance with a freight quote.
For our detailed shipping policy, please click here
Sours: https://www.tools4flooring.com/johnsonite-ret-24-x-24-x-1-8-smooth-surface-rubber-tile.html
Wall tile rubber
Sound Reduction Ballistic Rubber Tiles 2x2 ft Black
DESCRIPTION
Top Features for Ballistic Rubber Tiles 2x2 ft Black
1.5 inch thick self sealing rubber tile
Reduces vibration and sound levels
Use on walls, ceilings and floors
Glue down for adhesive
Durable and resilient
Made in the USA from 100% recycled rubber
Assists in ricochet reduction
Use Types
Ballistic Flooring, Shooting Range Walls and Floors, Firearms Training Locations
For use in shooting ranges to help with ricochet and noise level reduction, ballistic tiles are made from 100% recycled tire rubber. Each 2 x 2 ft. tile is constructed with two different surfaces. This product is 1.5 inch thick.
The grid surface is installed facing outward in areas where the primary concern is noise reduction, and the flat surface faces outward when ricochet reduction is the principal concern. Manufactured in the USA, Ballistic Tiles are an excellent surfacing choice for law enforcement, military and civilian shooting ranges.
Read More
Read Less
Answers
Answers
Product Questions:
Will this product absorb vibration from vibration platform?
This tile is designed for gun ranges not weight lifting.
Sours: https://www.greatmats.com/ballistic-tiles/rubber-ballistic-floor-tiles.php
How To - Rubber Tiles Installation - Wilcon Depot - #LoveYourHomeWithWilcon #SafeShoppingAtWilcon
Rubber Flooring Tiles Review: Pros and Cons
Rubber comes with a variety of inherent advantages that have made it an extremely popular flooring option for commercial, high-traffic environments. And now that rubber flooring is available in a wide selection of colors, patterns, and textures, this material is also finding its way into residential interior and exterior applications. Tile products, which typically come in 12-inch, 24-inch, and 36-inch squares, are especially friendly for DIYers. However, these advantages are balanced by a series of drawbacks that are important to understand before making a final decision about your flooring.
Buying Rubber Floors: Style and Options
Rubber flooring is a type of resilient flooring, and therein lies its most obvious advantages. Like other resilient materials, namely vinyl and linoleum, rubber flooring provides a durable, easy-to-clean surface that's suitable for hard-wearing environments, such as gyms, basements, rec rooms, playrooms, laundry rooms, and utility areas.
It's fair to say that rubber tile flooring represents a niche in the flooring market. This means there are many fewer manufacturers and dealers—and consequently fewer options—than with other major flooring materials. Rubber flooring also has fewer applications in the typical home. As great as it is for activity areas, most rubber flooring doesn't have the right look and feel for living space (at least for most people).
Also worth noting: Though it eventually goes away, a distinct odor comes with the territory when it comes to rubber flooring, and some homeowners find it unpleasant. The odor is more pronounced with natural rubber products and less so with synthetic forms of rubber.
Rubber Flooring Cost
Premium rubber flooring can be quite expensive. Tiles suitable for exercise rooms may cost less than $2 per square foot, but the types that are attractive enough for living areas can run up to $12 to $15 per square foot, comparable to some natural stone and other high-end flooring products. On average, you can expect to pay $3 to $8 per square foot for decent rubber flooring.
Maintenance and Repair
Rubber flooring is very easy to care for. Cleaning rubber flooring generally requires no more than a damp mop (never wet). If you use a cleaning product, check it out with the manufacturer first, as harsh detergents can damage some flooring. Synthetic rubber flooring is generally more stain-resistant than natural rubber. Some types can be polished with a water-soluble wax to make it more resistant to damage and discoloration, but wax must be stripped and reapplied periodically, creating its own maintenance needs.
While rubber flooring is resistant to most staining agents, there are a few materials that can discolor its surface. Strong detergents and abrasive cleaning liquids can be especially harmful to rubber floors. Rubber flooring can also be stained by grease and oil—a drawback that should give any serious home chefs pause before using it in their kitchens.
Design
The look of rubber flooring can be either an advantage or disadvantage, depending on your decorating goals. For many years, rubber flooring style options largely stopped at polished black or slate gray, but today you can choose from a wide variety of colors and textures, including coin, leaf, and diamond-plate textures. Some types even mimic wood flooring or ceramic tile. Despite advancements, rubber flooring still doesn't offer as many colors and design options as vinyl or linoleum, and the "wood-look" materials are nothing like the real thing.
Rubber Flooring Installation
Rubber tiles are among the easiest flooring materials to install. Some tile products use interlocking edges, while others use a system of edge pins that hold the tiles together. Tiles are easily cut with a sharp knife. There are also glue-down forms of rubber tiles available, though these are less common for DIYers since they are more complicated to install.
Most rubber flooring is highly resistant to damage from moisture on both the top and bottom surfaces of the material. However; if you are installing it below grade, such as in a basement, you may need to include a vapor barrier to prevent moisture from seeping up from underneath. Some rubber floor tiles also come specially treated to make them suitable for wet environments.
Rubber flooring tiles may themselves be water-resistant, but the installed flooring is loaded with seams that can let water through to the subfloor below. This is true for any type of resilient flooring tile—it simply can't be reliably sealed against moisture penetration. Therefore, it's not a great option for very wet areas, such as bathrooms with showers or tubs, or at least the immediate area around the shower or tub. If you want to use rubber flooring in these areas, sheet products are a better choice.
Warning
While rubber is fairly resistant to catching fire, synthetic rubber materials, when they do catch fire after being exposed to sufficient heat, may produce toxic gases. To guard against this, choose products that do not contain PVC materials. If the flooring was glued down, the adhesives may also be susceptible to fire.
Top Brands of Rubber Flooring Tiles
Most of the manufacturers of rubber tiles for residential use began as companies who made protective floor mats for businesses and industries, used to protect workers from leg and back strain. These companies now offer a variety of products, including both sheet rubber and rubber tiles suitable for residential use.
American Floor Mats: Best known for mat products, American Floor Mats, based in Rockville, Maryland, offers a good selection of utilitarian interlocking tiles suitable for use in exercise rooms, entryways, and other such spaces. Their products are available from many sources, including online retailers.
Rubber-Cal: Located in Santa Ana, California, this company offers a colorful selection of interlocking and glue-down rubber tiles. This brand is sold at Home Depot stores, as well as from online retailers. Rubber-Cal also offers a wide range of sheet rubber flooring products.
In addition, many of the giant flooring manufacturers offer a small selection of rubber flooring to go with their other product lines.
Comfort and Convenience
Perhaps the most commonly touted benefit of rubber flooring is the fact that it is strong, tough, and resilient under a variety of conditions. Depending on the type of tile used and the environment it is installed in, a properly cared for rubber floor may last 20 years or more.
Despite its durability, rubber flooring is soft underfoot. This is one of the primary reasons it's so popular for exercise rooms and playrooms. In general, the thicker the flooring, the softer it will be. Some types of rubber flooring have added cushion from fabric, cork, or foam-rubber backing. This elasticity makes rubber flooring very quiet to walk on. Heels don't click and dropped objects don't clang and clatter, as they do on most hard-surface floors.
On the other hand, smooth, untextured rubber tiles can be slippery when wet. This problem is even worse if the floor has been waxed and polished. This problem is most pronounced with smooth rubber tiles; products with surface texture are less susceptible.
Rubber flooring adds a measurable R-value improvement to floors. Energy bills are reduced. By comparison, ceramic tile has an R-value of 1.0, while recycled rubber flooring comes in at an R-value of 2.2.
Rubber Tiles vs. Sheet Rubber Flooring
All the advantages offered by rubber flooring tiles are also available in rubber flooring that is rolled out as a sheet. Most of the companies manufacturing rubber tiles also offer sheet products, often in the same colors and patterns as their tile products. Sheet rubber is slightly less expensive than tiles, but it can be more difficult to install, since cutting it to fit precisely can be an awkward process. However, because it has fewer seams, rolls of sheet rubber can be an advantage in damp locations.
Is Rubber Flooring Right for You?
Rubber flooring tiles are best suited for informal areas of your home devoted to recreation or utility functions. Its soft resilience makes it especially well suited for exercise rooms and spaces where you work on your feet, such as workshops and laundry rooms. While rubber tiles are more attractive than they once were, this is not a flooring material well suited for highly visible public areas of your home, where appearance is important.
The Spruce uses only high-quality sources, including peer-reviewed studies, to support the facts within our articles. Read our editorial process to learn more about how we fact-check and keep our content accurate, reliable, and trustworthy.
Wan, Le et al. Flame Retardation of Natural Rubber: Strategy and Recent Progress. Polymers, 12,2 429, 2020, doi:10.3390/polym12020429
Sours: https://www.thespruce.com/durability-of-rubber-flooring-tiles-1314691
You will also like:
Rather physical education, - I replied, starting to get excited under her detailed examination of my body. - How groovy you are. Ready. Let's go then.
3328
3329
3330
3331
3332