Virtual Piano Keyboard: #1 App (Learn Songs, Record and Play Online)
Mind-Blowing Virtual Piano Keyboard App

New version 3.0 of the most amazing virtual piano keyboard. In this article, you will learn how to use the features of this amazing piano app. Session Town has the best online piano games, including this piano simulator. But, to be honest, this is much more than just a game.
Let's see how this online piano works:
Want to play the piano but don't know how?
The Sounds of the Online Keyboard

The Virtual Keyboard Simulator has the following sounds:
Piano
Organ (such as church organs)
Sawtooth (used widely in Rock)
Flute
Vintage
Electro
PRO TIP: When you record a song, all the sound changes are registered. This way you can use multiple sounds in your recordings.
How to play the Online Piano with your Computer Keyboard?
You can play the online piano simulator in many ways. If you have a touch screen, you can play chords and melodies with your fingers. You can also use the mouse. Many people prefer playing with the computer keyboard. 
New feature! Customize which keyboard keys play which musical notes. We have chosen some default keys, but you can customize them as you like. The system is case-sensitive. You can select numbers, letters, or signs. It's up to you!

PRO TIP 1: With the right and left arrow keys, you can increase or decrease the octaves. However, if you already have a note in the lowest octave, you will not be able to decrease the octave further using the left arrow. Likewise, if you already have a key assigned for a note in the highest octave, you will not be able to increase the octave any further with the right arrow.
PRO TIP 2: You can assign multiple notes to the same key. This lets you play chords using a single key.
The new and amazing sustain pedal
A sustain pedal is very useful to play any piano. And we have included it in our virtual piano. While the sustain pedal is pressed, the notes will keep ringing, even if you release the keys. Once you release the sustain pedal, the notes that were released will stop. Most piano songs use a sustain pedal.
PRO TIP: You can assign a computer key to enable and disable the sustain pedal.
Record Songs Using the Piano Simulator
Record unlimited songs for free. To do this, link your Facebook account with our app. Don't worry, we will never post on your Facebook account. We only use your Facebook account to be able to save your songs. 
When you record a song, you have two options:
Mark the song as public. This way, your song will be included in the library, and people will be able to search for it.
Mark the song as private. Your song won't appear in the search results.
Don't mark as public any song with copyrights. Keep in mind that you are responsible for every public song that you record. You are legally liable if there are copyright claims. 
To start recording, click on the "Record Song" button. Then play your song. When you are done, click on the "Stop Recording" button. Then you can write a title for your song and select if it is public or private. The app will record the notes and also the sound changes.
Learn to Play Piano Songs: Step-by-Step Method
Search among thousands of songs. We are not exaggerating. Our users have recorded more than 50,000 songs!
You can learn to play piano songs online with the virtual keyboard. When you click on the "play" button, you will see the played notes highlighted on the keyboard. If that is too fast for a given song, you can try the previous and next note buttons to go at your own pace.

PRO TIP: With the Learning Mode turned on, the following note will be highlighted. When you play the right note, the app will highlight the following notes. This lets you learn step by step.
Learn songs with a Real Piano (MIDI technology)
If you have a real piano, the virtual keyboard is a great addition to learn new songs. You can play the Online Piano using a real piano that supports the MIDI technology. How does it work? Let's find out.
MIDI is the language used by musical instruments to communicate with each other. You can connect your real musical keyboard using a USB cable and our app will detect it automatically.
PRO TIP: If you connected your MIDI instrument, but it is not working, click on the "MIDI" button, this will detect new connections. Or try reloading the page. 
The Notes on the Piano Keyboard
If you want to learn the piano notes and keys in-depth, check this awesome guide.
The musical notes' names are A, B, C, D, E, F, and G. We use the white keys on the keyboard to play those notes in that same order. If you see a music keyboard, you will notice that black keys make groups of two black keys followed by a group of three black keys. It is always a pattern of two and then three black keys. The white key that is just before the last black key in the group of three black keys is the musical note A.  

The musical notes on the black keys use the same names but adding accidentals: sharps (#) and flats (b). The black key after A is A sharp. Think of the term sharp as the closer note to the right. That is why A sharp is after A. That same black key is B flat. Think of the term flat as the closer note to the left. That is why B flat is the note just to the left of B.
You can also name the musical notes using syllables:
A: La
B: Ti
C: Do
D: Re
E: Mi
F: Fa
G: Sol
You can find many keys on the keyboard that use the same note name, but when played, they don't sound exactly the same. The complete set of music notes names is called an octave. The piano keyboard has many octaves. Our virtual piano has six octaves.
Learning music theory is very useful to play any instrument, including the virtual piano. Learning the musical notes on the piano is the perfect starting point.
If you don't know anything about music, we have the solution. You have two options:
Complete our free and easy music theory course.
In a hurry? Learn the musical notes on the piano on YouTube.
Solving problems with the Online Piano
We have tested the online piano keyboard on many devices to ensure the best experience. Including smartphones, tablets, iPads, laptops, and desktop computers. The best Web Browser to play the virtual piano keyboard is Google Chrome as it is the one that supports the MIDI technology.
 But we know that things can go wrong. If by any chance you are not able to play the virtual piano, the following tips can help:
Be sure to use the latest version of a modern browser like Google Chrome, Mozilla Firefox, Safari, Opera, and Microsoft Edge.
If you came here from a social network, sometimes a lite version of the browser is used that cannot play the virtual piano. Copy the URL and open this website using another browser.
Some common problems and solutions:
If you don't hear any sound, remember to turn the volume up.
When some keys of the piano don't seem to produce any sound, your speakers could be the problem. Please use headphones instead.
Sound comes late (Latency): when you play a key and the sound does not play immediately, but after a few moments, that is because your device is running out of memory or the processor is not fast enough. Try to close all the other apps or restart your device. If that does not solve the latency, then you will need a more powerful device to play the keyboard.
If you get a message saying that the browser does not support the technology to play the virtual keyboard, your only option is to use another browser.
Please contact us below and leave a comment if you have any problems.
More virtual instruments
We have other virtual instruments and piano games for you to play online. Play the virtual drum. Improve your timing using the online metronome app. Or learn sight-reading with the online game. We are always happy to hear from you. Comment below.
Sours: https://www.sessiontown.com/
Piano - Music Keyboard & Tiles
🎹 Piano by Gismart is an electric keyboard simulator app packed with virtual instruments to help you learn chords and music notes for free! Become a pro pianist using fun & engaging music games to learn piano keys without ever getting bored! 👍

Perfect for those who never have the time for real-world piano lessons. Fulfill that pianist dream and complete lessons on a smartphone. No heavy equipment needed. This is the only totally realistic musical instruments learning app out there!

Packed full of songs made by musicians for musicians and beginners, this is real piano made easy. Simply download the app right now and learn to play the piano keyboard on your phone or tablet for free!

Our digital learn the piano tool isn't just for piano games fanatics. It lets you choose sounds from a number of musical instruments: from a grand and fortepiano to the violin, harpsichord, accordion, organ, and guitar.
Carve out original melodies and record them to playback via different musical equipment – up your music game to the next level. You can also share your musical creations on social media, including Creatubbles, a safe sharing place for children and adults.

An awesome tool for discovering the power of music. In the app, you'll learn various chords and how to read sheet music, taking you on your journey to become a maestro!

And there's more:
Enjoy our cool mini games and start playing the piano without any formal lessons whatsoever. Perform famous songs by tapping keys under falling tiles in the Magic Tiles game. Improve your sense of timing and tempo by tapping random white and black keys in the Magic Keys.

★★★ Piano's Awesome Features ★★★
🎹 Full 88 key keyboard
🎵 Magic Tiles and Magic Keys mini-games
🎶 9 Different keyboards and various instruments: Basic keyboard, Grand Piano, Organ, Harpsichord, Accordion, Electric Guitar, Harp, Cello Pizzicato, Vintage Piano
🎹 Single or Dual scrollable keyboard
🎵 Free popular and classic songs
🎶 Piano record feature - record and share your plays

Let the magic happen with pure acoustic bliss from Piano by Gismart.

About Gismart
Gismart is a team of devoted musicians and developers with real passion for music and everything about it!
Find out more about us: gismart.com
Follow us on https://www.facebook.com/gismartmusic/
Feel free to drop us a line about anything: [email protected]
Sours: https://play.google.com/
Screenshots
Description
Play timeless piano classics and popular radio hits for free. No prior experience necessary!

Yokee's Piano app is so easy to use, you'll be playing like a pro within seconds.
Enjoy a rich songbook of songs across a wide variety of music genres like classical, popular hits, traditional and kids' songs. With new free songs added daily you can learn new tunes, perfect your favorites, share them with the world and even challenge your friends to see who is the better pianist.

Key Features:
- PLAY: Choose from a huge catalogue of songs and musicals across a variety of genres and themes.

- ACHIEVE: Once you've selected a song you can play it at the difficulty level of your choice (beginner, intermediate, advanced), practice the chords and create beautiful music. The better you play the song, the better your score.

- CHALLENGE: Once you achieve your best score, let the games begin by challenging your friends to play the same tune via Whatsapp, Facebook, Twitter, SMS, Email etc. and see who is the better pianist!

Whether you're channelling Mozart as you play classical masterpieces or working your magic with some killer-chords like a rock-star pianist, our virtual keyboard will let you play with ease, without having taken even a single piano lesson.

Plus, with our unique and super-cool "duet style" feature, it's the ONLY piano app where you can play one part of a tune while the app plays the accompanying melody.

Great selection of music:
- Variety of musical genres: Classical, traditional, Rock, Pop, Rap, Classics, Kids, Love songs and more.
- Pop songs:
*Havana by Camila Cabello
*Friends by Marshmello & Anne-Marie
*Attention by Charlie Puth
*Shape of you by Ed Sheeran
*Hello by Adele
*Let It Go - Disney's Frozen
*Love Yourself by Justin Bieber
*Paparazzi by Lady Gaga
*Rehab by Amy Winhouse
*Counting Stars by OneRepublic
*Halo by Beyonce
*My Heart Will Go On by Celine Dion
*Rihanna ft. Mikky Ekko - Stay
*One Direction - Drag Me Down
- Classical favorites:
*A Little Night Music by W.A. Mozart
*Fur Elise by L.V. Beethoven
- Traditional songs:
*House of the rising sun
*Amazing grace
*America is beautiful

Other Highlights:
-Easy-to-follow tutorial
-Visual 'Learn this song' mode.
-Play all levels to become a 'Piano Genius'.
-Select your favorite type of Piano from the collection of instruments.
-The more you play the more coins you can earn to unlock even more songs
-30 second preview of each song so that you can learn the melody
-3 levels of difficulty for playing each song (beginner, intermediate, advanced)
-Easy to navigate drawer with access to Songbook, 'My Songs', Help Center, Settings and more

UNLIMITED PREMIUM SUBSCRIPTION
-You can subscribe for unlimited access to our VIP song catalog
-The subscriptions are $2.99 weekly and $7.99 monthly
-You'll be able to play any of the songs including VIP songs as much as you like from any Apple device and enjoy an ad-free experience.
-Payment will be charged to iTunes Account at confirmation of purchase
-Subscription automatically renews unless auto-renew is turned off at least 24-hours before the end of the current period
-Account will be charged for renewal within 24-hours prior to the end of the current period, and identify the cost of the renewal
-Subscriptions may be managed by the user and auto-renewal may be turned off by going to the user's Account Settings after purchase
-No cancellation of the current subscription is allowed during active subscription period
-Private Policy - http://www.yokee.tv/privacy
-Terms of Use - http://www.yokee.tv/terms

*Price are equal to the value that "Apple's App Store Matrix" determines is the equivalent of the subscription price in $USD.

Feedback
We're always trying to make our Piano app better so if you have questions or suggestions, please share them with us! [email protected]
We update the app regularly so we can make it better for you.
Get the latest version for all of the available Yokee Piano features.
This version includes several bug fixes and performance improvements.
Ratings and Reviews
Love!!!
Great app. I used to play the piano, but haven't for years and have lost the use of my right arm, so I am using this app as part of learning the piano with just my left hand. It's so great to be able to play again.
Lilly
Thanks so much I really like if you have. Maybe you could put new stuff in there. But in fact I really like it. It is so cool. Can you give me the level a bit faster please.

Thanks Lilly please text me back.
Good review
Omg since I started playing this app I know how to play the piano it has really help me you should play it everyone Good job to the person who made this app well done I use it now EVERYONE uses it😁😁😁😁😄
Subscriptions
Play songs from your favorite movies.
Free Trial
The developer, Yokee Music, indicated that the app's privacy practices may include handling of data as described below. For more information, see the developer's privacy policy.
Data Used to Track You
The following data may be used to track you across apps and websites owned by other companies:
Data Linked to You
The following data may be collected and linked to your identity:
Contact Info
User Content
Identifiers
Data Not Linked to You
The following data may be collected but it is not linked to your identity:
Identifiers
Usage Data
Diagnostics
Privacy practices may vary, for example, based on the features you use or your age. Learn More
Information
Seller

Yokee Music LTD

Size

174.7 MB

Category

Music

Compatibility

iPhone

Requires iOS 10.0 or later.

iPad

Requires iPadOS 10.0 or later.

iPod touch

Requires iOS 10.0 or later.

Languages

English, Danish, Dutch, French, German, Hebrew, Italian, Japanese, Korean, Norwegian Bokmål, Portuguese, Russian, Simplified Chinese, Spanish, Swedish, Thai, Traditional Chinese, Turkish

Age Rating

4+

Copyright

© Yokee™

Price

Free

In-App Purchases

All Access Pass$13.49
All Access Pass$13.49
All Access Pass $4.49
Supports
Family Sharing

Up to six family members will be able to use this app with Family Sharing enabled.
More By This Developer
You Might Also Like
Sours: https://apps.apple.com/nz/app/piano-piano-keys-and-game/id890740165
Baby Shark Dance - EASY Piano Tutorial - PINKFONG
Welcome to Recursive Arts Virtual Piano simulator, the ultimate online piano app that everyone can play
— Musical Scales and Modes —
Select a tonal center (tonic) and click on a scale name to show the corresponding notes on the piano:

C
C#/Db
D
D#/Eb
E
F
F#/Gb
G
G#/Ab
A
A#/Bb
B
Acoustic scale
Altered (Super Locrian) scale
Augmented scale
Bebop dominant scale
Blues scale
Chromatic scale
Double harmonic scale
Dorian mode
Hirajoshi (Japanese) scale
Iwato (Japanese) scale
Locrian mode
Lydian mode
Major pentatonic scale
Minor pentatonic scale
Major scale / Ionian mode
Melodic minor scale
Minor scale / Aeloian mode
Mixolydian mode
Phrygian mode
Whole tone scale
¿What is a musical scale?
A scale is a set of musical notes ordered as a well-defined sequence of intervals (tones and semitones). A semitone is the minimum distance between two consecutive notes in any tempered scale (12 equal semitones per octave). In other words, a semitone is also the distance between two consecutive keys on the piano. For example, the distance between C and C# (black key next to C), or the distance between E and F (both being white keys). However, the distance between C and D, for example, is a full tone (or two semitones).
Musical scales are an essential part of music improvisation and composition. Practicing scales will provide you with the necessary skills to play different styles of music like Jazz, Flamenco or Blues. You can also use scales to create your own melodies and set the mood of your piece.
Any chosen scale can be transported to any tonal center (e.g. E minor and A minor both use the same minor scale). The tonal center or tonic is the note where the scale hierarchy starts and it is represented on the virtual piano with a darker blue dot. When playing music under a particular scale, you should normally avoid any key without a blue dot, although composers sometimes use altered notes which are not within the scale.
Notes in a scale do not need to be played in a particular order, you can play them in any order you like, so feel free to improvise!
Sours: https://recursivearts.com/virtual-piano/
Game piano key
Piano Keys Game
Learning the piano keys is a very important first step to learning piano. It's foundational and really something you need to memorize.
These little games will help you to learn and check that you've got your keys down. (Not sure what they all are? Visit the Piano Key Notes page to learn first.)

Piano Key Note Games
Click the correct piano key and see if you've got it right!
Let's start with C.
Find the E piano key in the quiz below.

Find the D piano key in the quiz below.
Now, find the F key.

Find the B piano key in the quiz below.

Find the G piano key in the quiz below.

Find the A piano key in the quiz below.

Free Download:

Ultimate Chord Cheat Sheet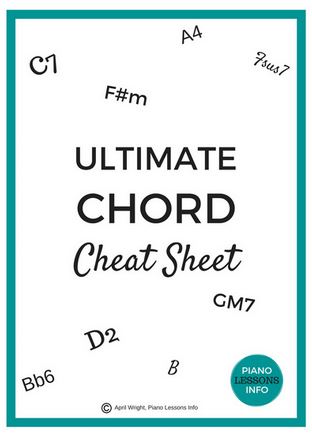 Subscribe below and get free access to the (printable) Ultimate Chord Cheat Sheet.
Privacy Policy


Sours: https://www.piano-lessons-info.com/piano-music-notes-quiz.html
Baby Shark Dance - EASY Piano Tutorial - PINKFONG
Play piano online
Use your computer keyboard or click the piano keys to play the piano. The keyboard's top row of letters correspond to the white keys, and the row of numbers correspond to the black keys. You can play multiple notes simultaneously.
Click "Hide note names" above the piano to hide the note names. Click "Mark" to mark notes on the piano. Play the marked notes by clicking the "Play" button (only visible after notes have been marked) or pressing the spacebar on your keyboard.
Save your markings on the piano by copying the web address in your browser. This also allows you to share your markings with others. For example, here is a F minor seventh chord and an E major scale.
Free interactive piano exercises
Try the online piano exercises and learn how to identify and play notes, intervals, chords, and scales on the piano. You'll also find various exercises in music notation and ear training. Sign up for free and receive full access to all of the exercises.
Sours: https://www.musicca.com/piano
Similar news:
Come on. The former is mine. And Yura managed to rip it off while you and I were sitting in the restaurant. Truth. Let's go.
3270
3271
3272
3273
3274