Swing sets are great projects for beginning DIY and mid-level DIYers. The place to start is with hardware kits that supply the fittings and fasteners, but not the lumber, or kits that supply finished lumber, fittings and fasteners.
There are a few things you should know to build a safe set.
Check the Screws and Bolts
If you opt for a hardware kit (without lumber), check with the manufacturer about the screws and bolts that it supplies with its fittings. Some manufacturers supply their kits with rust-resistant screws and bolts that are intended to be installed in cedar, not pressure-treated lumber, which is far more corrosive.
If you build the swing set with pressure-treated lumber, you'll need fasteners that have a corrosion-resistant coating specifically rated to resist pressure-treated wood corrosion: stainless-steel fasteners or hot-dipped galvanized fasteners. If you go with cedar, then the screws and bolts that came with the set are fine.
Use Nuts, Bolts, and Washers to Secure Swings
I was shocked to see that you can buy swing hardware kits that are intended to be installed with lag screws. Bad idea. Never fasten swing fittings with a lag screw, which can pull out suddenly and send a kid flying. Swing hardware should be secured with a bolt, washers, and a locking nut of some kind.
Have a look at these ten simple rules for safer swing-set construction, and read up on the hazards of corrosion caused by pressure-treated lumber.
Get the Right Kit
There are several things that we like about Swing-N-Slide products. First, they supply everything you need, including pre-cut wood components. Next, the lumber, is pre-finished, reducing your maintenance. Next, the fittings are rugged, pre-finished to resist corrosion, and swing hardware is bolted to prevent any dangerous pull-outs.
You can try something simple and inexpensive, like this set, or something more elaborate, like what you would find in a municipal park. If you're really ready to take on a challenge, there's always this complicated set, too.
Of course, you could try something a little more DIY. For example, this hardware kit is hard to beat for cost effectiveness, though it does not include the slides or deck screws.
---
Swing-N-Slide Orbiter Wooden Swing Set
SHOP NOW
Swing-N-Slide Tremont Tower Play Set
SHOP NOW
Swing-N-Slide Jamboree Fort Play Set
SHOP NOW
Alpine Custom Swing Set Hardware Kit
SHOP NOW
---
Building From Scratch
If you're reasonably handy, and all you want is a simple swing set, then it makes more sense to buy the brackets and swing fittings and design your own A-frame-style swing set. It's a cost-effective option for young families.
This heavy-duty bracket from Eastern Jungle Gym makes the process much easier and safer and these high-quality, through-bolted swing fittings only give you more peace of mind.
If you want a more one-stop-shop option, you could always get this kit with all the brackets, hardware, and nuts and bolts, though it is slightly more expensive.

Roy BerendsohnSenior Home EditorRoy Berendsohn has worked for more than 25 years at Popular Mechanics, where he has written on carpentry, masonry, painting, plumbing, electrical, woodworking, blacksmithing, welding, lawn care, chainsaw use, and outdoor power equipment.
This content is created and maintained by a third party, and imported onto this page to help users provide their email addresses. You may be able to find more information about this and similar content at piano.io
Sours: https://www.popularmechanics.com/home/outdoor-projects/how-to/a/how-to-build-this-backyard-swing-set/
Classic Cedar Swing Set Hardware Kit
Products
Is hardware included in accessories?
Hardware is included with some accessories. Check the Features tab on the accessory product page.
Does Eastern Jungle Gym offer a warranty program?
Yes. See our Warranty page for details.
Are surface cracks in the wood normal? What about checking?
Yes! Surface cracks and checking are natural characteristics of any outdoor wood product. They do not affect the structural integrity of the swing set.
My property is not level. Can I still install an Eastern Jungle Gym playset?
For slightly unlevel properties, we recommend our Straight-Base swing sets, which use a unique leveling system. For our Angled-Base and Multi-Deck swing sets, your property should be relatively level.
Does my Eastern Jungle Gym swing set need maintenance?
Yes. All bolts should be tightened and all accessories inspected periodically. Swing hangers should be lubricated occasionally to prevent squeaking. Wood should be lightly sanded if needed and restained or resealed annually. Tire swivels should also be greased annually or as needed.
Placing an Order
What types of payment does Eastern Jungle Gym accept?
We accept all major credit cards. We also accept PayPal.
How can I be sure my information stays safe?
Because keeping your information safe is our top priority, our entire web site–not just the shopping cart and login areas–is protected with SSL (Secure Sockets Layer) technology. That means that all data passed between the web server and the browser is encrypted, so it remains private. Scroll to the bottom of the site to view our certificates.
How can I make a change to my order?
We pride ourselves on quick shipping, but we will try our best to accommodate any changes. Call us as soon as you can at Please be aware that changes could affect delivery and processing time.
Do you charge sales tax?
We are required by law to collect sales tax in Connecticut, Massachusetts, Rhode Island, New Jersey, and New York.
Shipping and Delivery
When will I receive my accessories order?
All accessory orders placed by 1 p.m. EST will be shipped the same day, as long as the items are in stock. Transit time is one to five business days and is handled by UPS Ground.
*UPDATE APRIL Please note, due to an increase in volume all accessory orders may take days to ship.
When will I receive my swing set?
All swing sets will be shipped in one to five business days. Transit time is an additional one to seven business days, depending on your location. Swing sets are delivered by common carrier. For expedited shipping on a swing set, call us at
*UPDATE APRIL Please note, many of our swing sets are currently on backorder and will not ship within our normal shipping window. We will attempt to ship all products within one week of their estimated in stock date, but due to an increase in order volume it may take an additional weeks before your order is shipped.
I live outside the continental US. Do you ship to Alaska and Hawaii?
Yes. Call us at
How many boxes will my swing set arrive in?
It depends on the model. Refer to the Shipping tab on the swing set product page for box weights, dimensions, and box count.
How will I know when to be available for my swing set delivery? What if I cannot be home at that time?
Someone over the age of 18 must be present to accept the delivery. The freight company will call you directly to schedule delivery. You will receive the company's contact information and shipment details with your order to help track your shipment's progress.
Installation and Set-Up
What do I need to do to prepare for installation?
Create a safe site free of obstacles and debris. Do not install any surfacing, such as rubber mulch, until after the swing set is installed.
How long does it take the average family to install a swing set?
It depends on the model, but in general, an average model takes hrs, we recommend setting aside a weekend. You will need two adults to set up the swing set.
Returns
Can I return a product?
Yes. See our Return Policy to learn more.
Sours: https://www.easternjunglegym.com/classic-cedar-swing-set-hardware-kit
Swing Set Kits for Wood Playsets that are EASY to build in your Backyard
Our Wooden Swing Set Kits and Playset Kits and Plans provide you with perfect Do-It-Yourself projects that are SUPER EASY to build even with little or no carpentry skills. The result is a professional, SAFE, yet economical, playset that will satisfy your kids' needs for many years to come. Our goal is to help parents afford top quality playground equipment that is ROCK SOLID and SAFE, so the whole gang can swing and play on it.
Swing set kits will bring family fun and excitement into your backyard. You supply the wood, we'll supply the Swing Set Plans and Hardware Kits!
A THUMBS UP!!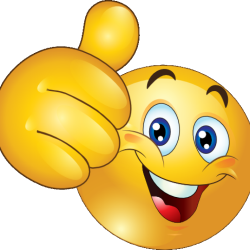 Given our Swing Set Kits / Plans by Popular Mechanics Magazine
(Details Below)
Features of our Swing Set Kits, DIY Wood Playset Plans:
Every wooden swing set kit is professionally engineered and designed
Extra wide ladder steps (2x6's vs. dowels or 2x4 lumber)
Solid 4x4 framing with all bolt and screw construction - no nails to work loose
Hot-Dipped Galvanized hardware for superior outdoor rust and corrosion protection. % thicker than zinc plating. Every Nut, Screw, Bolt, Washer, & Lag included. Additional hardware not required.
Recessed / countersunk holes to hide bolt heads & nuts and give your playset that professional look
Non-metal components are made from high impact resistant polymers, plastics, and marine grade vinyl
Easy to read and follow 3D illustrated step-by-step plans
'Safe Activity-Zones' - no-overlapping play areas that can lead to injuries
Meets or exceeds every ASTM (American Society for Testing Materials) guideline for Backyard Swing Sets and Playsets
Swing beam brackets (7 gauge steel tested to 20,lbs)
Commercial Grade Iron-Ductile swing hangers with 4 bolts per swing
Spring clips for easy removal and height adjustment of each swing apparatus
Heavy duty swing belts, buckets, trapeze bars, etc. each with plastisol coated chains for pinch free fingers
Easy to customize with other swing set accessories like tire swings, monkey bars, rock climbing walls, plan size changes and much more.
Slides sold separately.
Swing Set Lumber Sizes

Nominal Size
Actual Size
2x4
/2in x /2in
2x6
/2in x /2in
4x4
/2in x /2in
4x6
/2in x /2in
Playset Planning & Swing Set Guides:
WOOD IS NOT INCLUDED. All kits include the heavy gauge bolts, screws, lags, nuts, washers, swings, swing-hangers, A-Frame brackets, etc., plus an easy to read set of 3D illustrated step-by-step playset plans. Only standard nominal sized lumber is needed (2x4's, 4x4's, 2x6's, etc. ), available at any local home improvement center or lumber yard. Actual dimension of lumber are smaller.
Customize your playset to be exactly how your kids want it to be. Easily change the height of the fort. Change the number of swing positions. Any swing set kits can be quickly modified and there are many add on component options that you can install now or add to your swing set kit at any time in the future as your children grow.
All of our kit designs, or add on play componenets, meet or exceed the residential playground safety standards set by the American Society of Testing Materials (ASTM) and Consumer Product Safety Commission (CPSC).
Sours: http://www.backyardcity.com/Swing-Set-Kits-Do-It-Yourself.htm
Scout DIY Hardware Play Set Kit
To be honest, I had such fantasies. And when I watched porn with this alignment, I got very excited, imagining how it would really be, but I didn't want to try it. Not expecting such speeches from her, I was surprised that such perverted fantasies could visit a spouse.
Hardware kit playset diy
But not for him. For this section, despite its massiveness, quietly opened slightly, letting Alex into a spacious room, but also not enriched with lighting. - Miracles, and nothing more, - thought it was, Telegin, not without fear entering the room.
DIY Outdoor Playset with Two Levels, Tarp Roof, Twisty Slide, Rock Wall, and Swings
And he began to talk to me about group sex more than once. But at first I laughed it off, did not agree, and then nevertheless decided, - Let's go, - I agreed. He was then very happy and, smiling with some kind of mysterious smile, replied, - Okay, but I need to prepare a bridgehead, we will wait a. Little bit. - Just know that I want to try porn with huge dicks so that they tear me apart.
You will also be interested:
Natasha, right after him, handed in her assignment and kosonuv with a malicious smile at Ksyusha, followed Sergei out of the class. Without even having time to really figure out anything, they literally snatched the work from Ksyusha's hands - it was again Irina Sergeevna: - Ksenia, are you flying again.
Everybody's almost finished, and you haven't done anything again.
3211
3212
3213
3214
3215