32 Charming Vintage Garden Decor Ideas You Can DIY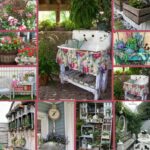 Nothing makes me smile quite like vintage garden decorations and ideas. Below I am sharing some incredible ideas for how to turn vintage items into statement pieces in your lawn or garden. From stuffing old buckets with dirt and flowers to turning an old chair into a succulent planter, this list has something beautiful for every garden you can imagine.
Vintage Garden Decor Ideas
If you are looking for a way to add flowers to a small or large space and keep the extra style in the process, vintage or retro looks are the way to go. I love using wooden barrels, baskets, old sinks, old bed frames, and of course, all of the rusty or weathered items like old milk jugs and doors. These are great ways to build a unique look that you won't find in any other garden but will fall in love with seeing on your own.
Where Can I Find Vintage Items for My Garden
If you don't have some old items already on hand, then you need to start looking! I love going to yard sales, estate sales, and flea markets. Sometimes you'll find items in a local thrift shop that fit the vintage style also.
Of course, right now going out and shopping isn't always easy, so I like to find stuff online when I can. In this instance, my go-to shopping place is Etsy. There are always people selling updated thrift items or their own vintage collections. A few of my current favorites are below.
Antique Wire Frame Chair with Antique Plates
This wooden fence is made vintage with a few antique pieces. The wire-framed chair lacks cushions but instead holds a beautiful planter filled with light pink flowers and greenery. The naturally growing ground covering surrounding the chair adds to the appeal of this look. Above the chair on the fence are a few simple pink and green themed antique plates and signs.
Source: A Cultivated Nest
Old Ice Cream Freezer Planter
I love how this gardener used an antique ice cream freezer to add lovely red and pink accents to their deck. This, alongside an old oak barrel, became unique flower pots that add both beauty and function in a vintage style.
Source: Organized Clutter
Upcycled Sewing Desk Planter
An old sewing desk is easily turned into a beautiful planter. Add a basket of flower pots beneath the desk on a low rack. On top of the desk, a reclaimed piece of wood is the perfect place to place a simple wooden window planter filled with flowing purple and white flowers and lush greens.
Source: e-interjeras.lt
Vintage Bucket Garden on Steps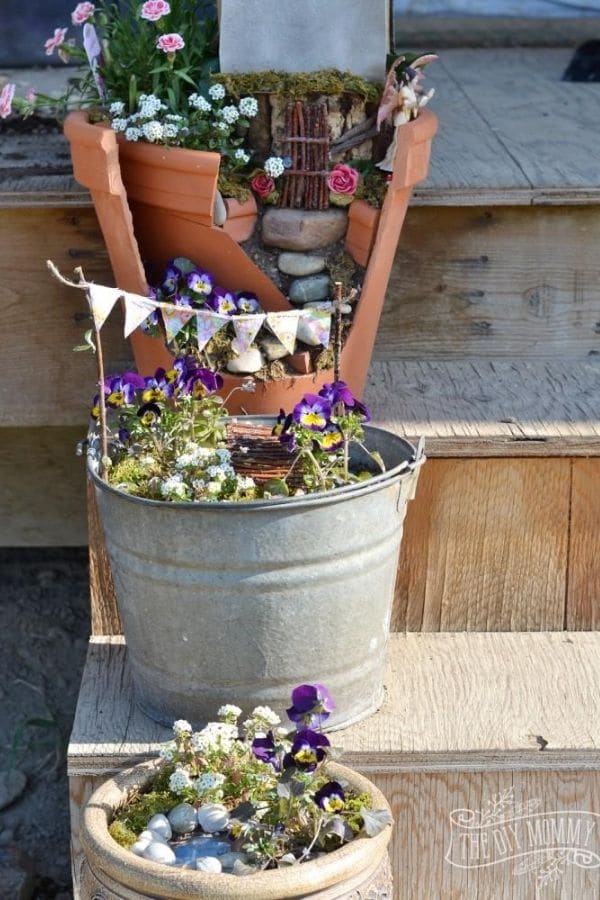 I love how this gardener decorated their steps with simple flower pots made from vintage items. On the top step, they used a broken terra cotta pot to create a fun vintage styled fairy garden. The second step includes an antique bucket with a cute little fairy garden banner and lovely purple flowers. The bottom step has a vintage decorative planter with the continued fairy garden style of purple and white flowers alongside white pebbles.
Source: The DIY Mommy
Antique Bucket Tipsy Planter
These floating planters utilize vintage buckets to create a fun statement piece that also doubles as flower pots for your favorite plants. A large galvanized bucket on bottom is the base for this topsy turvy or tipsy style design.
Source: The Pink Hammer
Hanging Antique Washtub Planter
That old galvanized washtub is perfect for hanging above a lawn or garden using a planter hook or even a hook for a bird feeder. Fill the bottom half with soil and flowing plants for a beautiful look that adds life to your garden or walkway.
Source: RE-Scape Facebook
Thrifted Vintage Garden Tour
This video shows a tour of an entire vintage garden from start to finish. I love that this shows the start when they removed old weeds and trees down to the little accents that add color and vibrancy to space.
Galvanized Washtub Climbing Trellis
This antique washtub is combined with a simple trellis for a lovely climbing garden. Accents around the planter include antique watering cans to add life and style to the area. You could easily add additional flowers growing from the watering cans if desired.
Source: Fine Gardening
Vintage Wooden Wheel Barrow Planter
Use this old wooden wheel barrow into a wonderful plant stand. This is perfect for holding any number of flower pots including antique wash barrels, antique watering cans, and even old milk jugs.
Source: Organized Clutter
Rusty Antique Wheel Barrow Filled with Flowers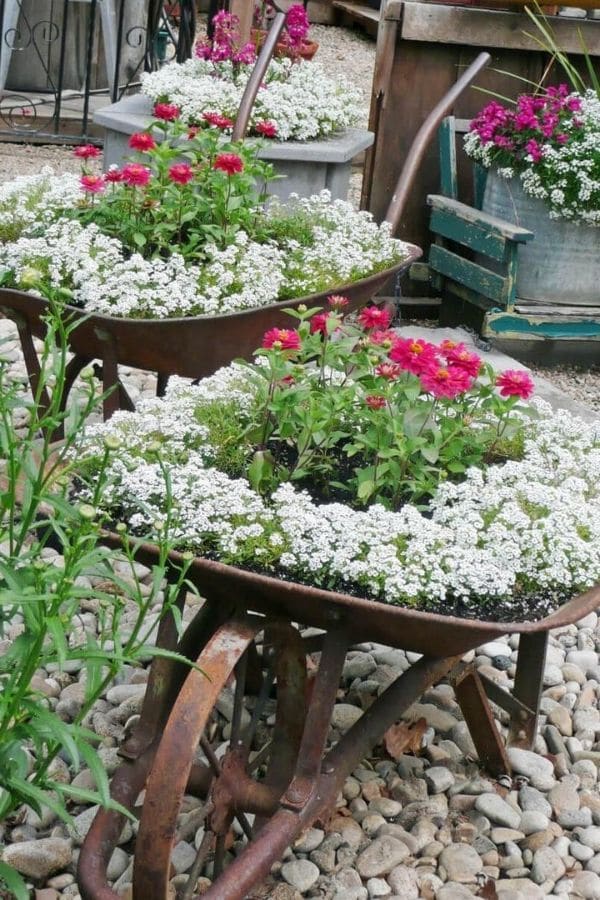 Another fun idea for traditional metal wheelbarrows that are rusty, is to simply fill them with dirt and flowers. This is a great little addition to any space, but is also great for growing flowers without worry of weeds or grass interfering.
Source: Home BNC
Rustic Birdhouse and Milk Jug Garden Accents
Classic old wooden birdhouses and a few empty and slightly rusty milk jugs or galvanized buckets are a great accent in any lawn or garden. Add them to a fence railing or around a tree to add a fun vintage look.
Source: Organized Clutter
Antique Doorknob Herb Drying Rack
Gather old rusty vintage doorknobs and attach them to your reclaimed wood walls. These are ideal for hanging herbs and flowers to dry for future use, or even just as a lovely decor alongside a fresh floral wreath or even bouquet.
Source: Little Rusted Ladle
Mason Jar Twinkle Lights
One lovely way to add light to your lawn and garden is to use beautiful twinkle lights inside old rustic mason jars. Add the lights inside through a drilled hole in the lid, then hang from an awning, rails, or even a pergola.
Source: Weddbook
Rustic Wire Mannequin Planter
Add an old vintage mannequin inside a planter for a lovely unique and vintage look. This, alongside light wildflowers and babies breath makes a stunning accent in any lawn or garden.
Source: Eden Makers Blog
Stacked Vintage Buckets and Barrels
Sometimes, all you need is to stack things up together to make them look amazing. Add a few accent flowers or some greenery here and there, and you have a great statement piece in your garden that brings your love of all things vintage together.
Source: Blogspot
Rusty Bed Frame Railing
An old rusty bed frame surrounded by trailing vines and greenery is sometimes all you need to turn your garden into a vintage oasis. This is a great way to upcycle something that would otherwise become trash.
Old Window Vintage Planter
This video is a perfect tutorial for how to make a fun vintage window planter box using an old window and reclaimed wood along with your favorite plants. I love the basic greenery in this one, but you could easily add any flowers you wanted to this and turn it into a beautiful planter with tons of color.
Vintage French Picnic Garden Decor
A classic white table with one wicker chair, one metal chair, and a beautiful round mirror is a great way to accent a garden area. An old wooden bench and some lanterns along with beautiful flowing greenery and rose vines make this an ideal vintage garden design.
Hanging Wooden Fruit Boxes
Add a few flowers and some rustic twine elements to these old wooden fruit boxes and hang them alongside a garden gate, fence, or even house wall to create a cute vintage look that you'll love. This option also includes some moss below along the
Grown Up Vintage Tea Party Garden
A table with vintage cloths and a rustic old birdhouse make for the perfect location to have a classic tea party outdoors. Add a wooden bench in a vintage pastel color or weathered look to complete the setup. A few sprigs of fresh flowers on the table bring this look together.
Source: The Enchanted Cove
Vintage Garden Shelf with Wicker Chair
Another simple layout for adding beauty against a fence line is this fun little accent table with chair. I love how they added those vintage water pitchers, kettles, and antique canisters to make this vintage design pop.
Source: Vibeke Design
Vintage Statuary with Rustic Planters
There is nothing more vintage than an old statue in a garden. This is a beautiful addition to a rustic gazebo or greenhouse. This goes perfectly with old ceramic or galvanized planters.
Source: Modern Country
Stacked Shelf Garden
Sometimes, all you need is a few vintage fruit boxes, a small ladder, and some antique planters to create a vintage garden. This is great for a small space where stacking your planters is necessary for keeping things confined. You can still create a stunning garden with only a few items and some of your favorite succulents or greens.
Source: Pith & Vigor Blog
Vintage Drawers Upcycled Into Planters
Sometimes an old dresser or wardrobe isn't able to be saved, but the drawers are still in good shape. Add some soil and stones, then create a beautiful succulent planter. Stack them together randomly to make them look more like a flowing waterfall of plants, and you have a gorgeous vintage styled garden.
Source: Design Sponge
Succulent Chair Planter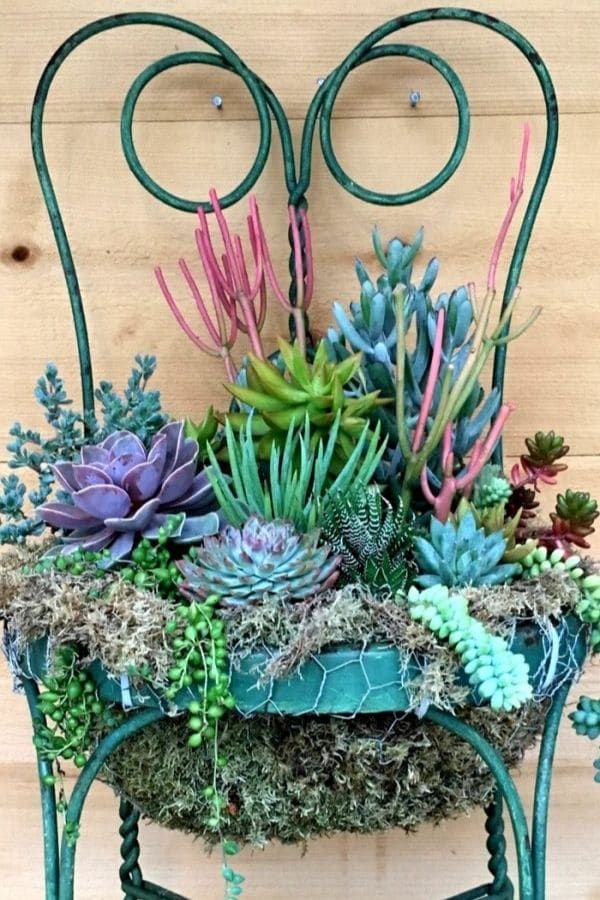 An old vintage chair can be turned into a fun little planter by removing the cushions. Add a moss planter to the seat and secure with some chicken wire or twine and then put your favorite succulents all around to create a beautiful little addition to any garden space.
Source: Garden Therapy
Red Radio Flyer Wagon Planter
I will never forget the old radio flyer wagon my dad had from his childhood. I love the idea of pulling it into a garden space and adding a ton of my favorite flowers to create a gorgeous garden that can be pulled anywhere in the yard. This one is super cute as a fairy garden design! I love how pretty it is and how versatile you could make your own.
Source: Flea Market Gardening
Vintage Outdoor Decor Tour
This video showcases not just one or two ideas, but an entire vintage garden setup with little accents around the outdoor space. Whether it's old hanging storage with antique pictures or a stunning vintage flower pot setup, this is a great idea video for your own garden.
Vintage Scale Planter
I am absolutely in love with old vintage scales, and this one is the perfect one to hang in a corner of your garden or deck and add a few flowers. Just dump some dirt into the scale and add your flowers. A perfect addition to any garden or porch.
Source: The Old Blue Bucket
Vintage Planter Wall Hangings
Old wood and galvanized boxes and planters are added to a house or barn wall and filled with small potted plants. This is a rustic and easy to make design that utilizes antique items while bringing life with new flowers.
Reclaimed Door and Table Bar
A fun addition to any outdoor space is your own little mini-bar. This reclaimed door, small table, and shelf combination is a perfect way to add a vintage element to a porch or gazebo. Adding a small bucket of ice below is perfect for keeping drinks chilled. This is especially handy for creating an outdoor drink station for parties or even a wedding.
Source: The Garden Glove
Antique Sink Garden Planter
An old sink can be mounted easily on a reclaimed wood pedestal to create a fun addition to any garden space. You can hook up to exterior water sources, or simply use this as a planting station. If wanted, you could add a few flowers inside with some soil and allow the natural drain to be the water drain for the flowers. How beautiful would that be?!
Source: The Art in Life
Old Metal Trough Planter
An old trough from a farm is the perfect planter for your garden! Fill with soil and a few favorite plants or green foliage. I love the idea of using this as an herb garden. It's a great addition to any lawn or garden.
Source: VHCG
My favorite Etsy Vintage Garden Ideas
French Vintage Lanterns
Garden Lanterns – Etsy.com
Rusty Hippo Lawn Art
Rusty Hippo Lawn Art – Etsy.com
Metal Mailbox or Garden Organizer
Old backpack Mailbox or garden organizer – Etsy.com
Metal Birds on a Branch
Metal Birds – Etsy.com
Vintage French Cast Iron Wall Fountain
French Wall Fountains – Etsy.com
More Garden Decor Ideas
Sours: https://www.diyncrafts.com/102440/home/gardening/32-charming-vintage-garden-decor-ideas-you-can-diy
Collection of Antique Garden Cliparts (49)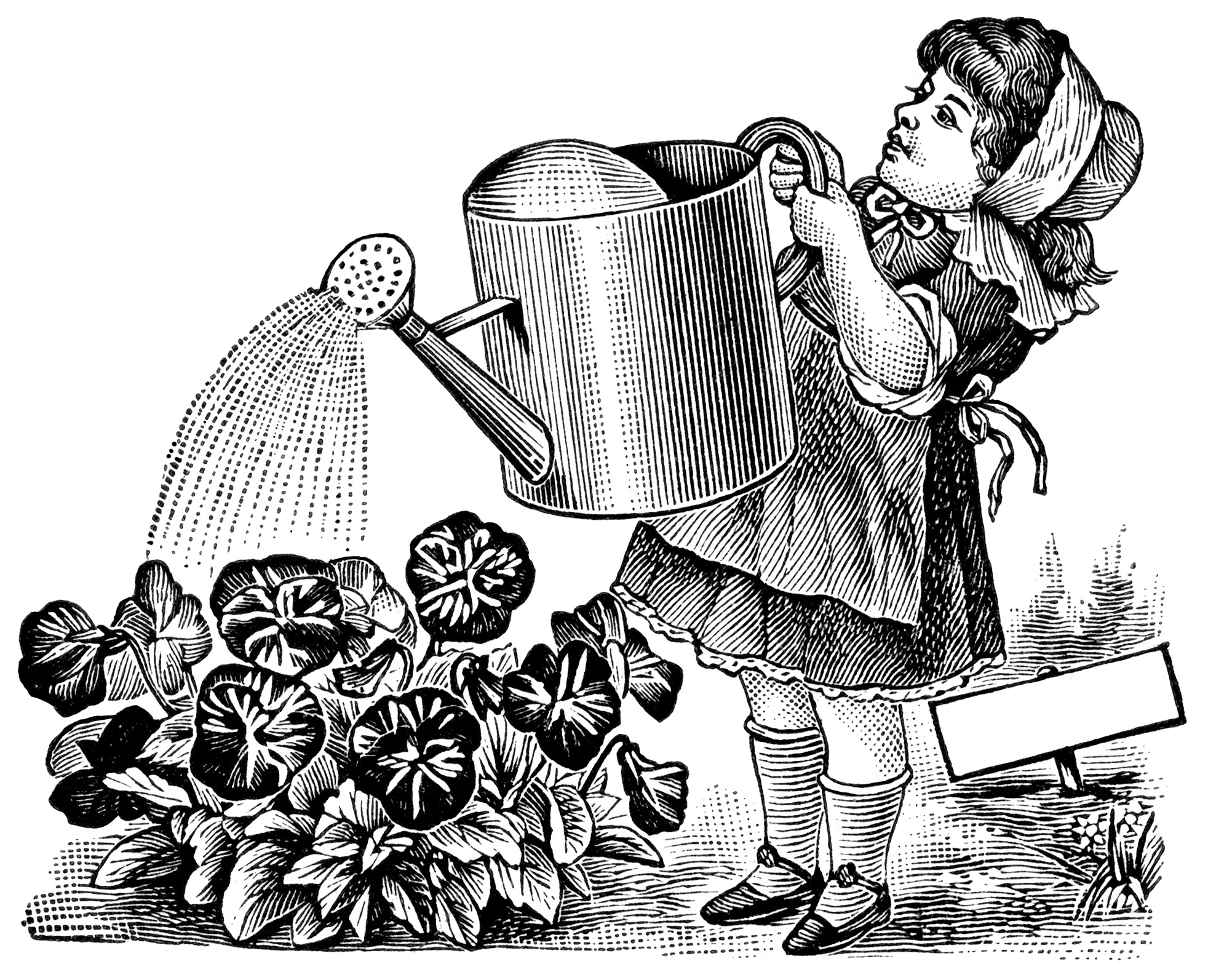 vintage clip art black and white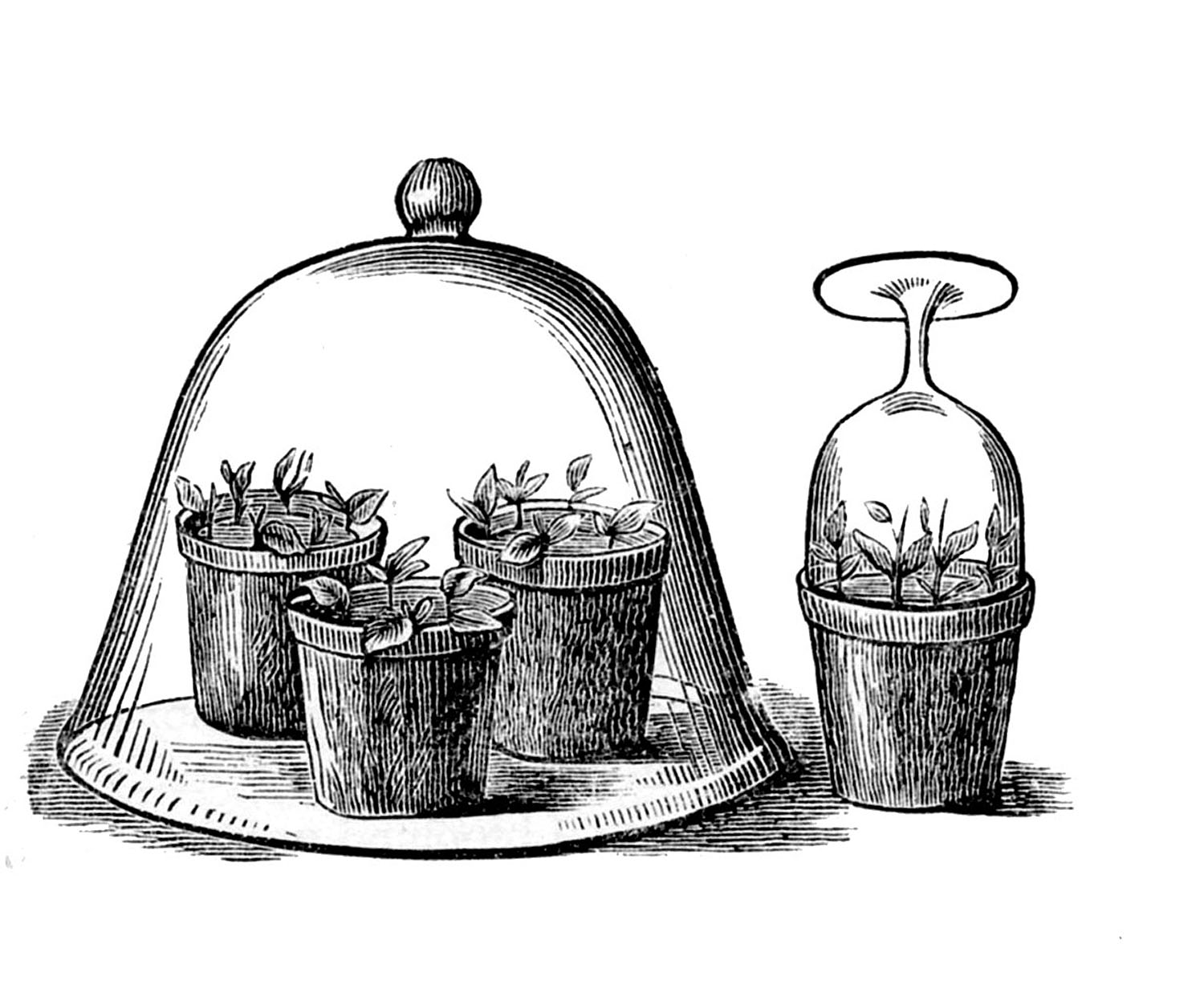 jardin d hiver dessin

vintage garden clipart black and white free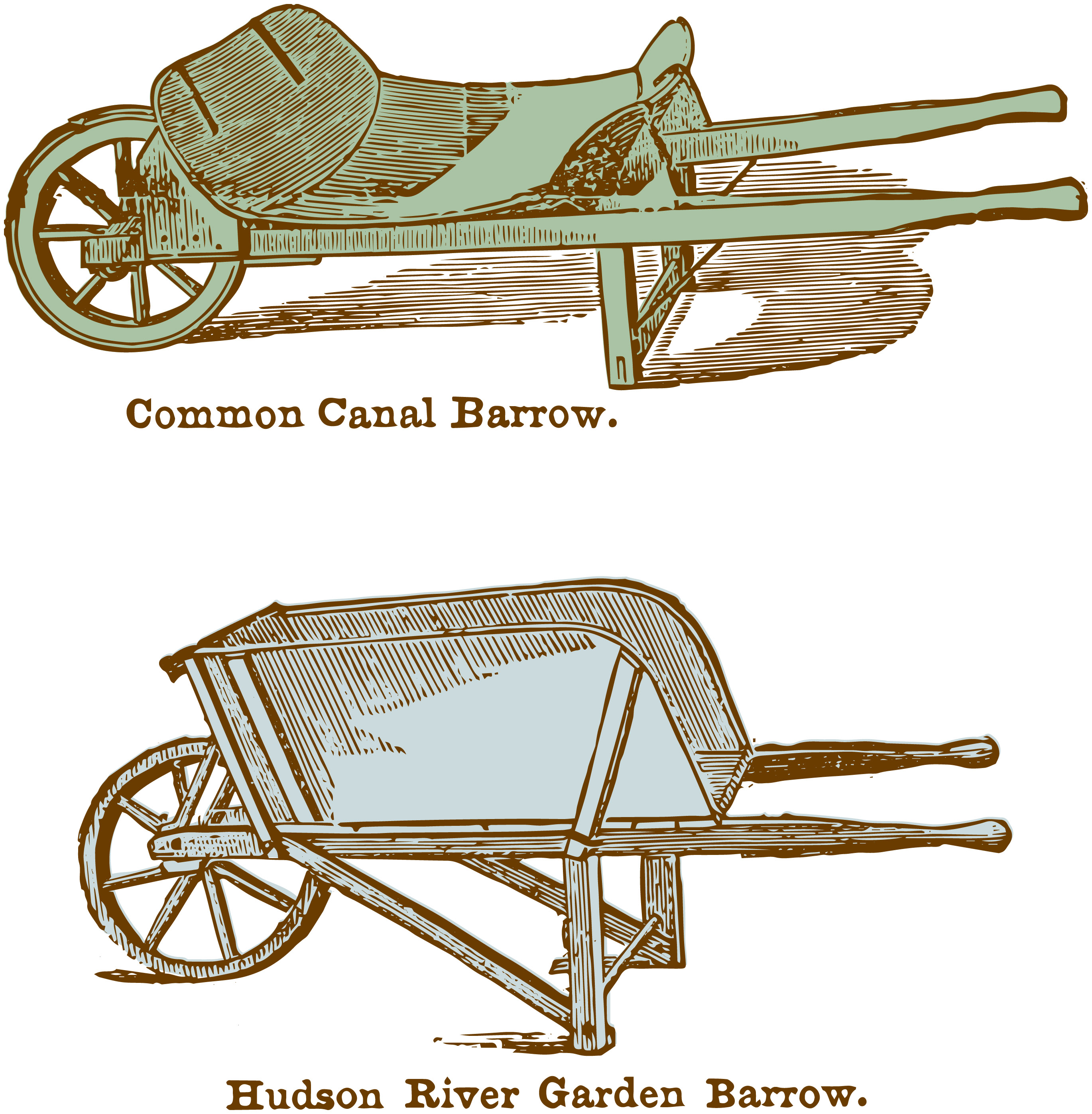 Clip art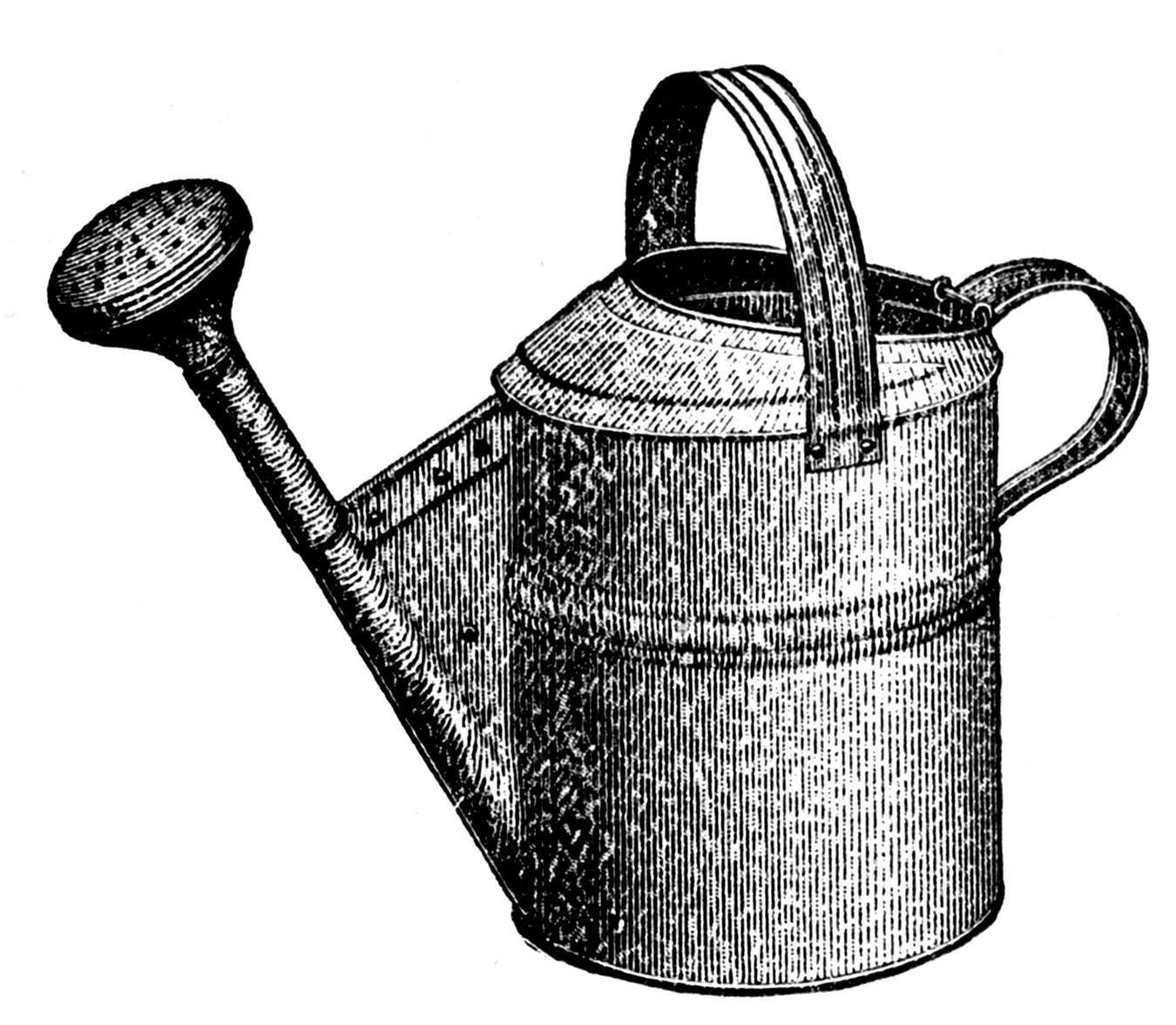 vintage watering can clip art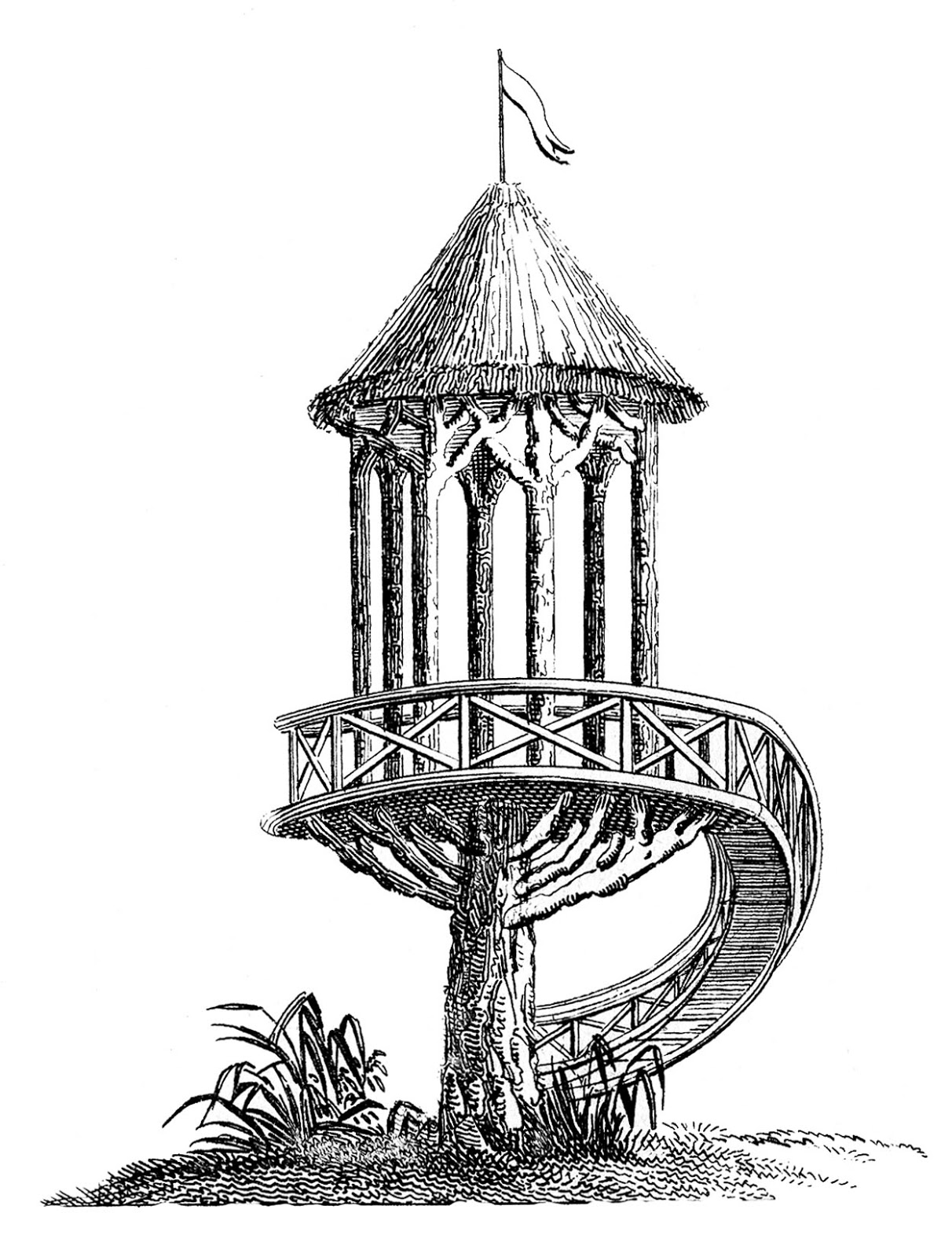 vintage house clip art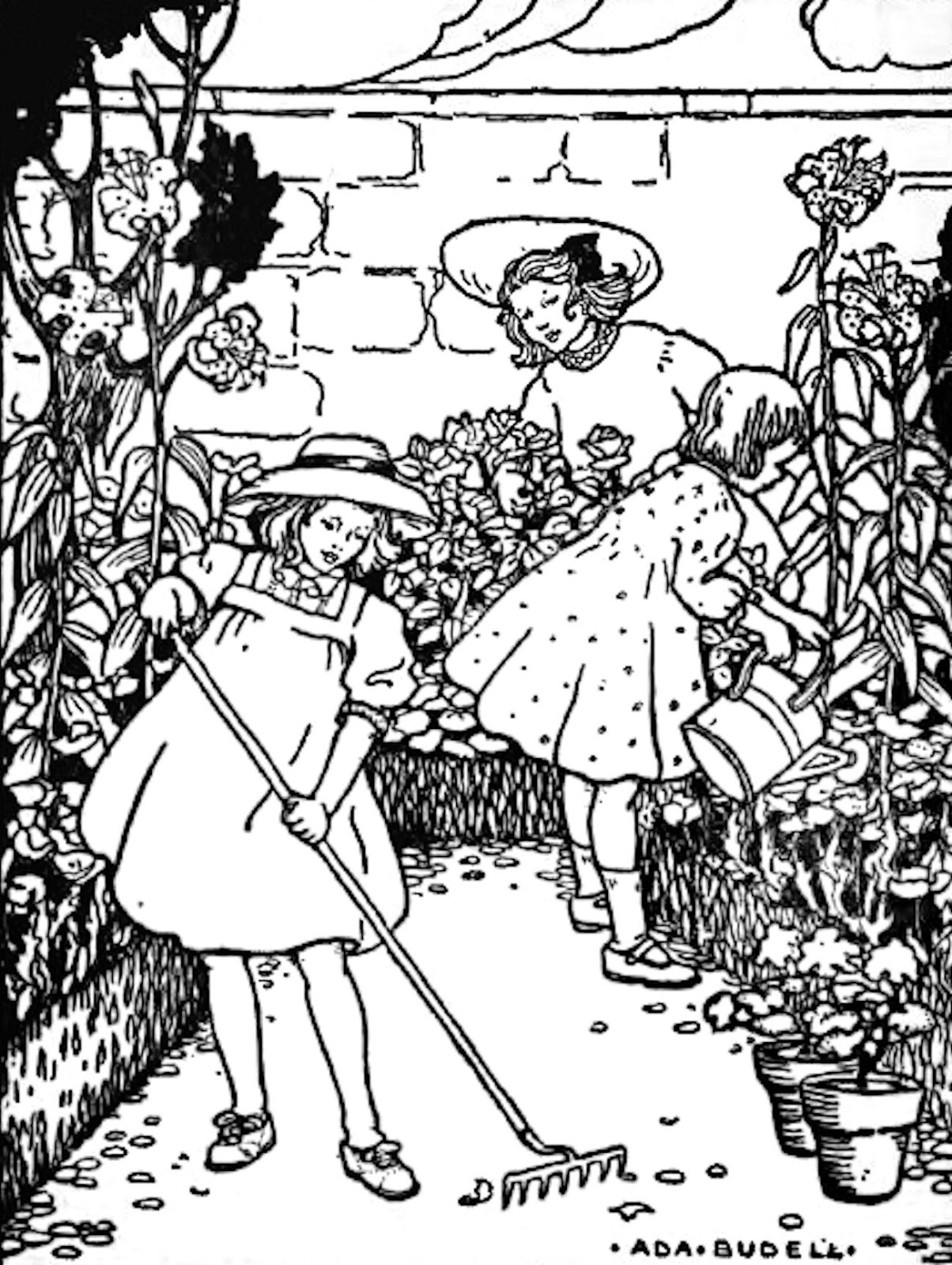 cartoon
vintage garden tools clip art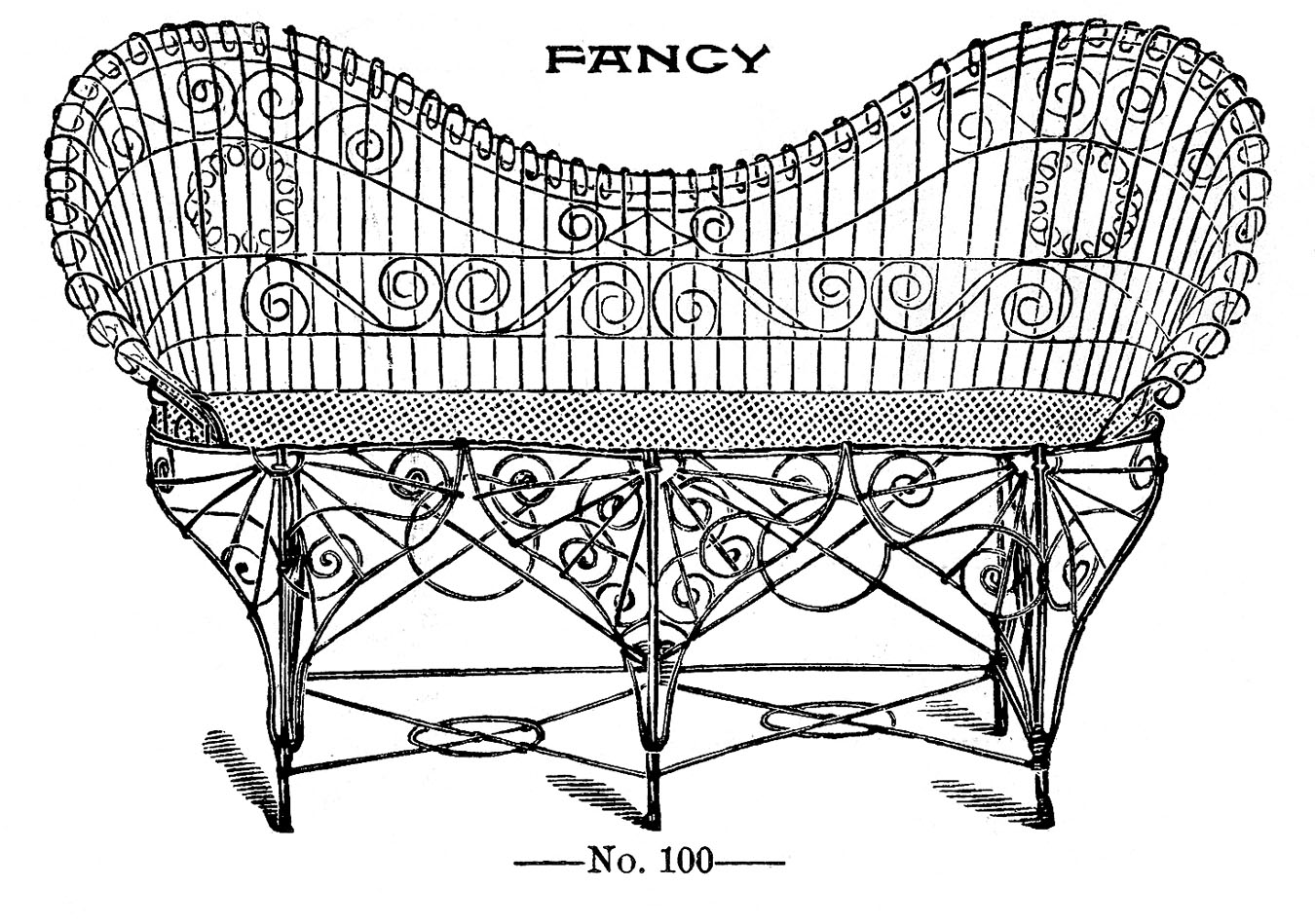 Clip art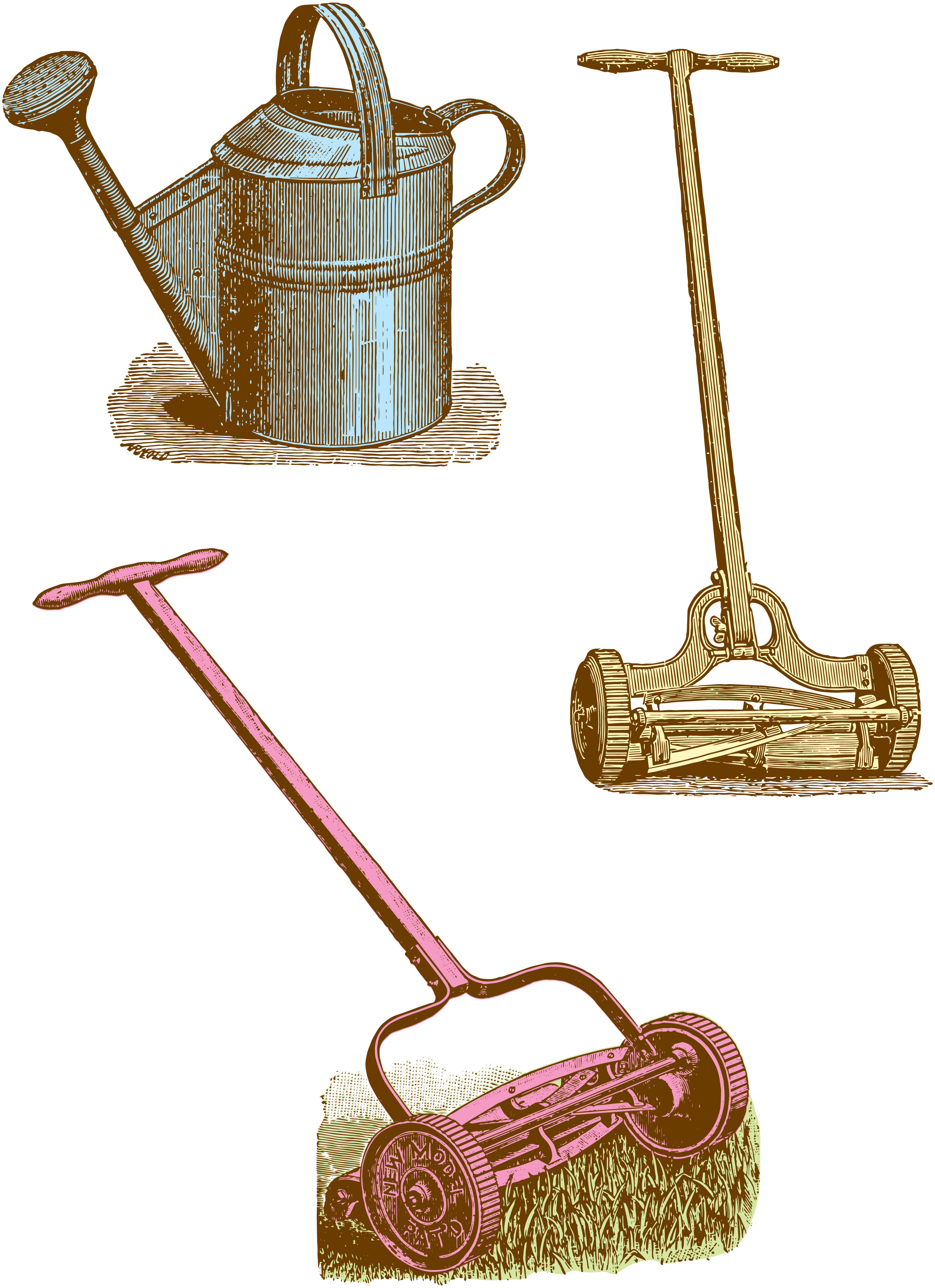 illustration vintage garden tools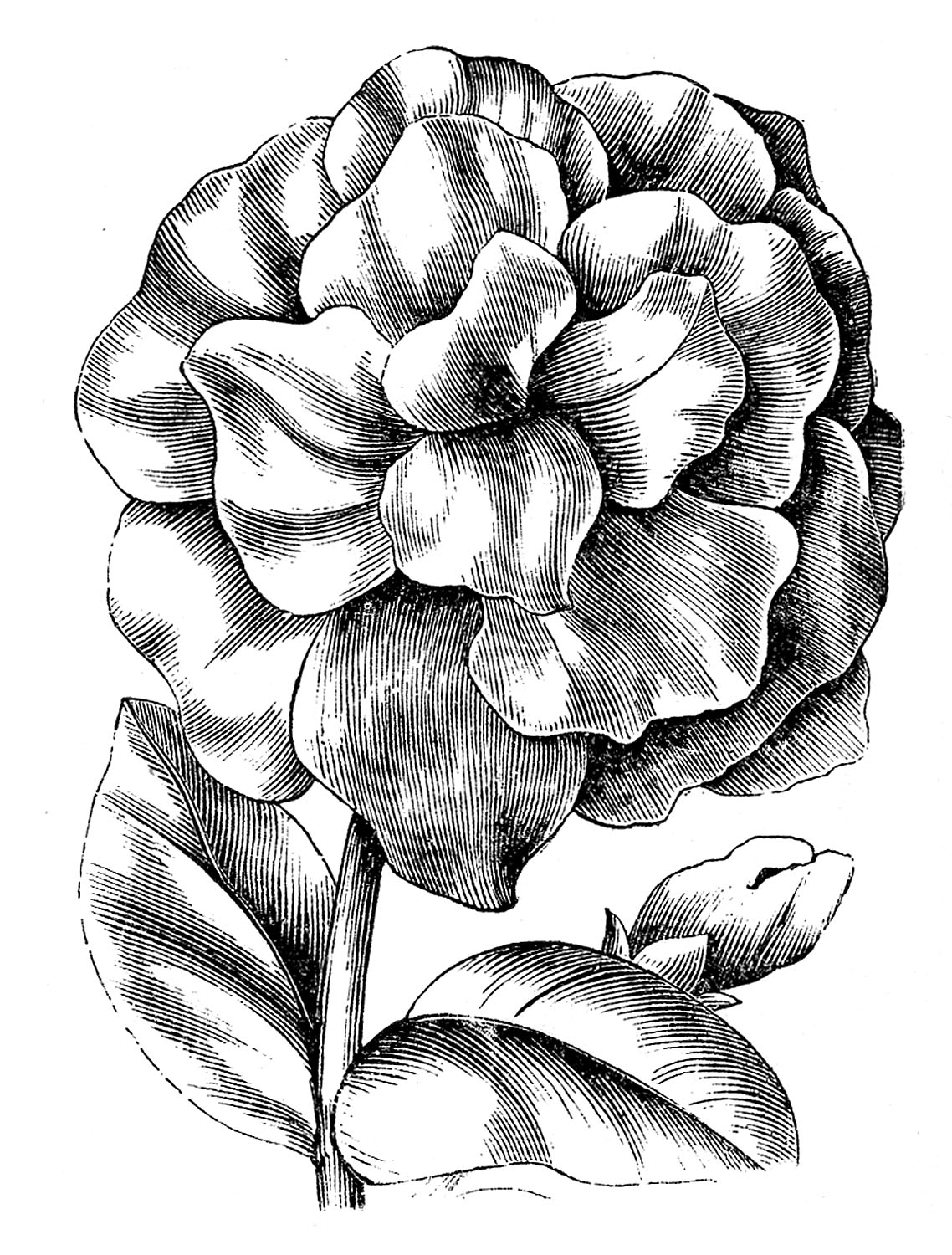 Clip art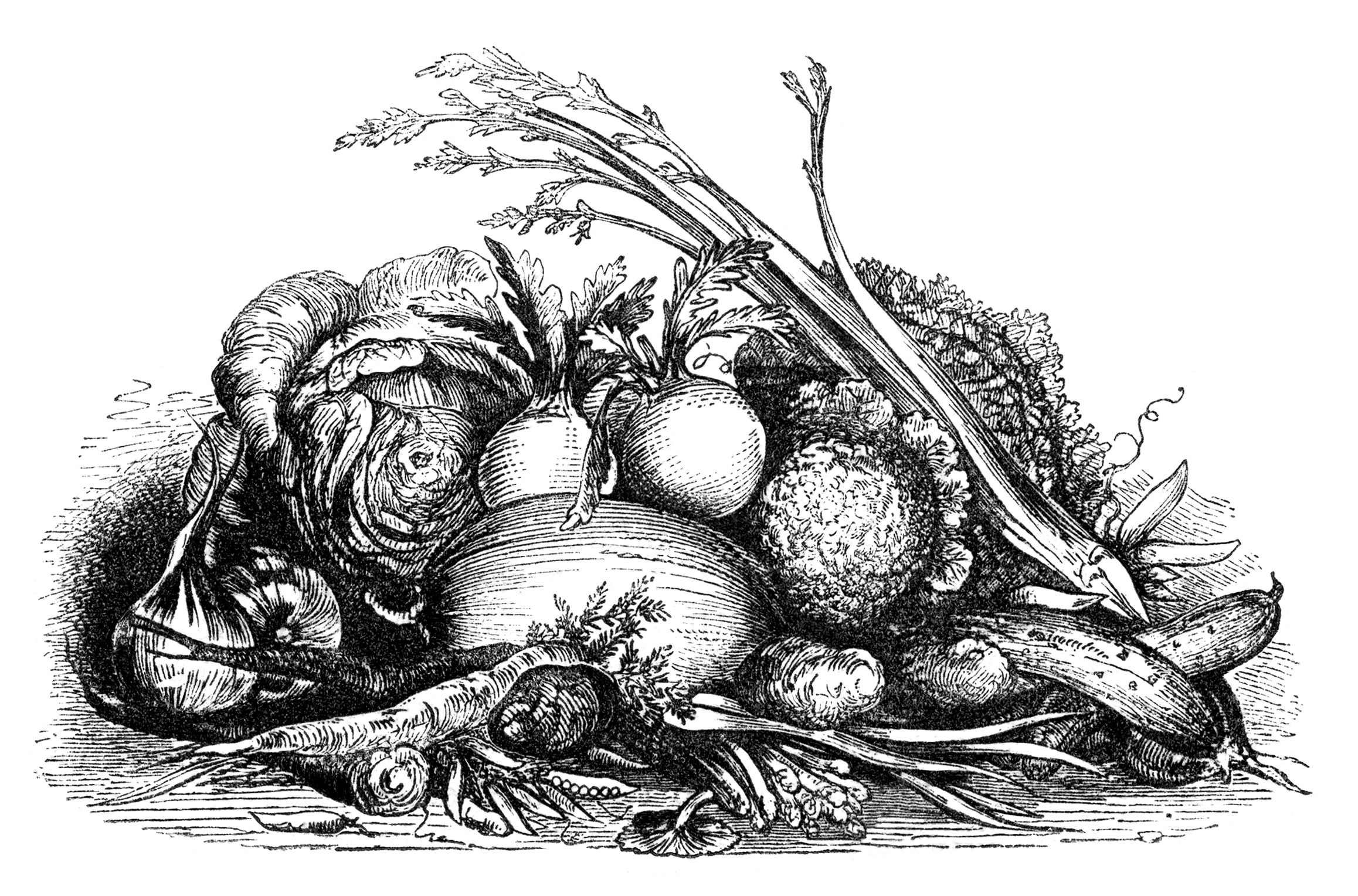 food vintage black and white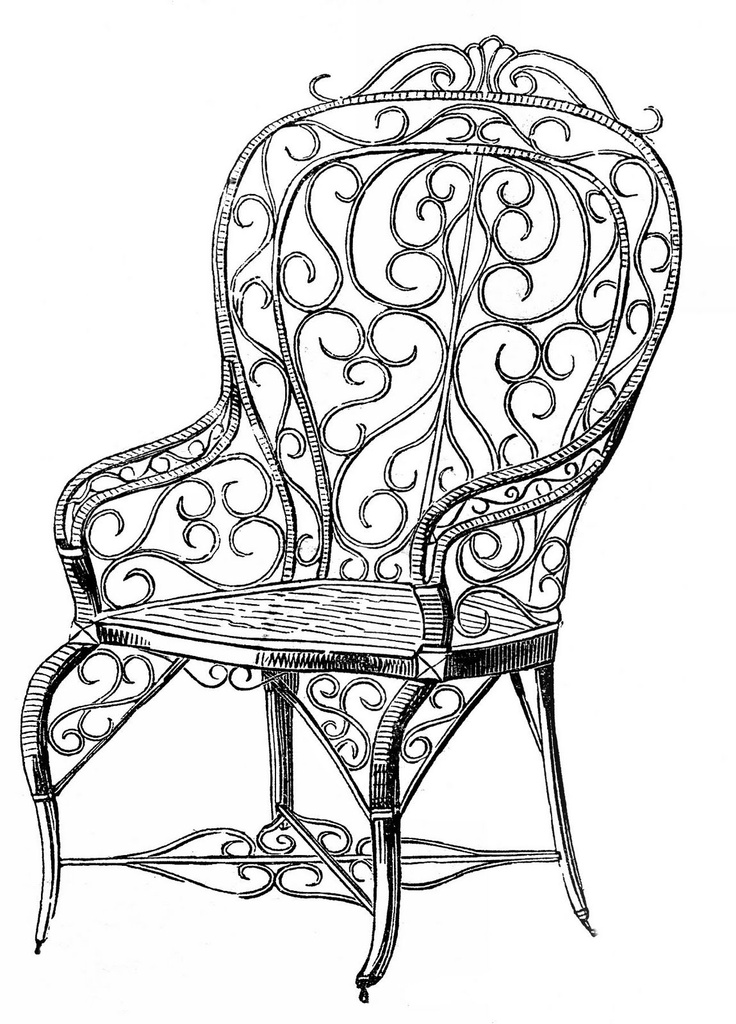 chair design clip art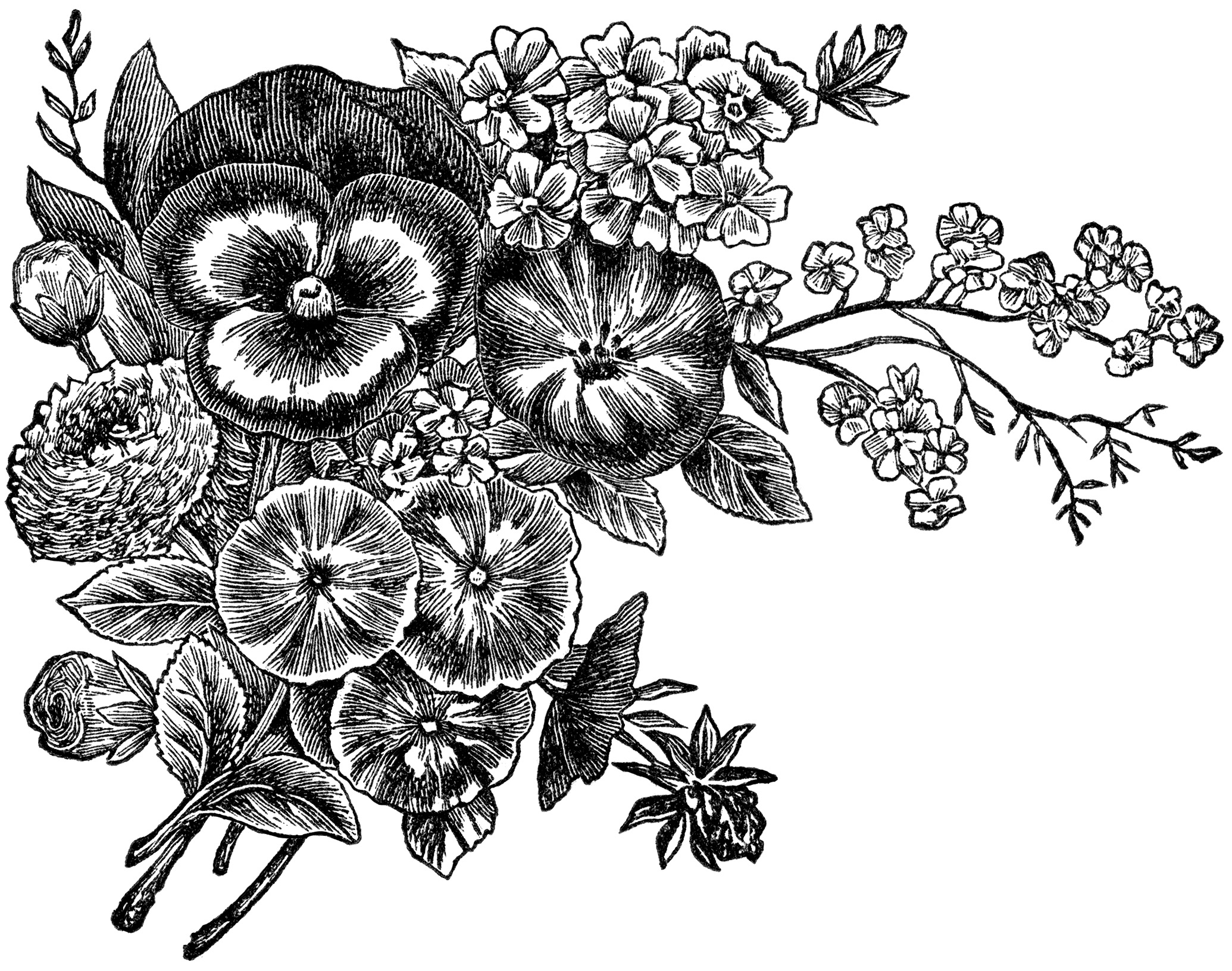 black and white vintage clipart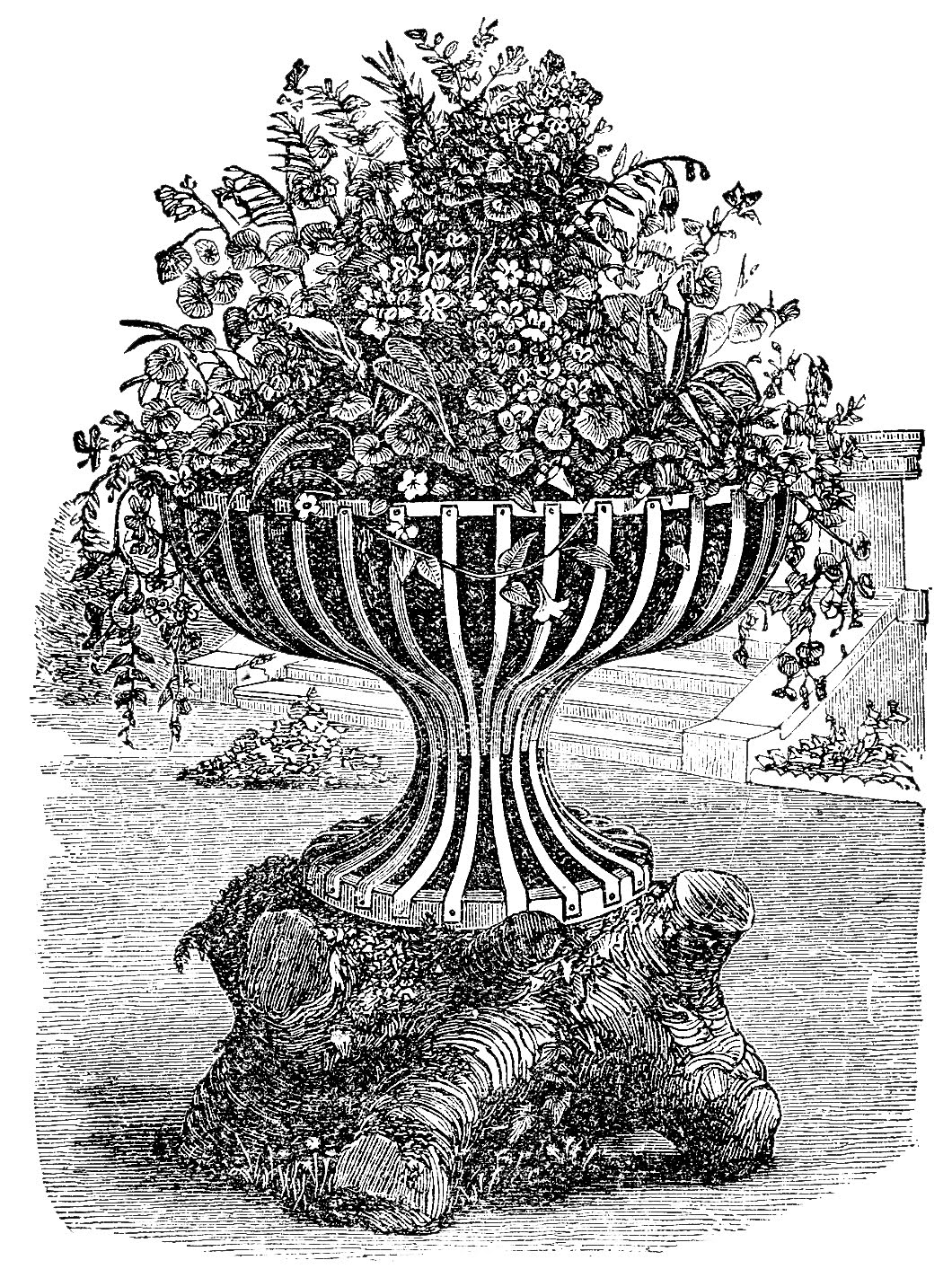 victorian clip art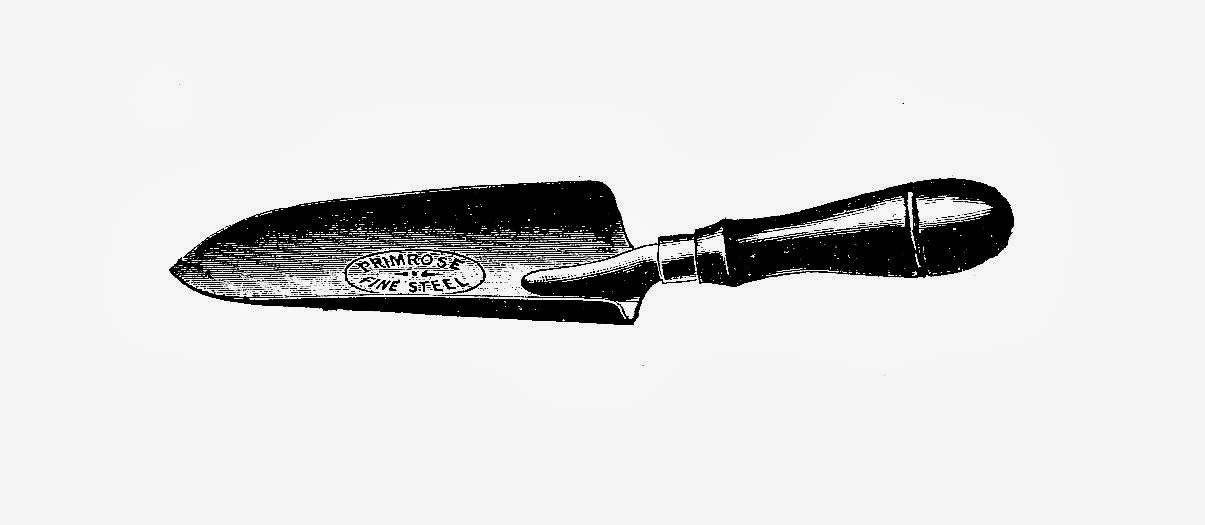 vintage gardening tools illustration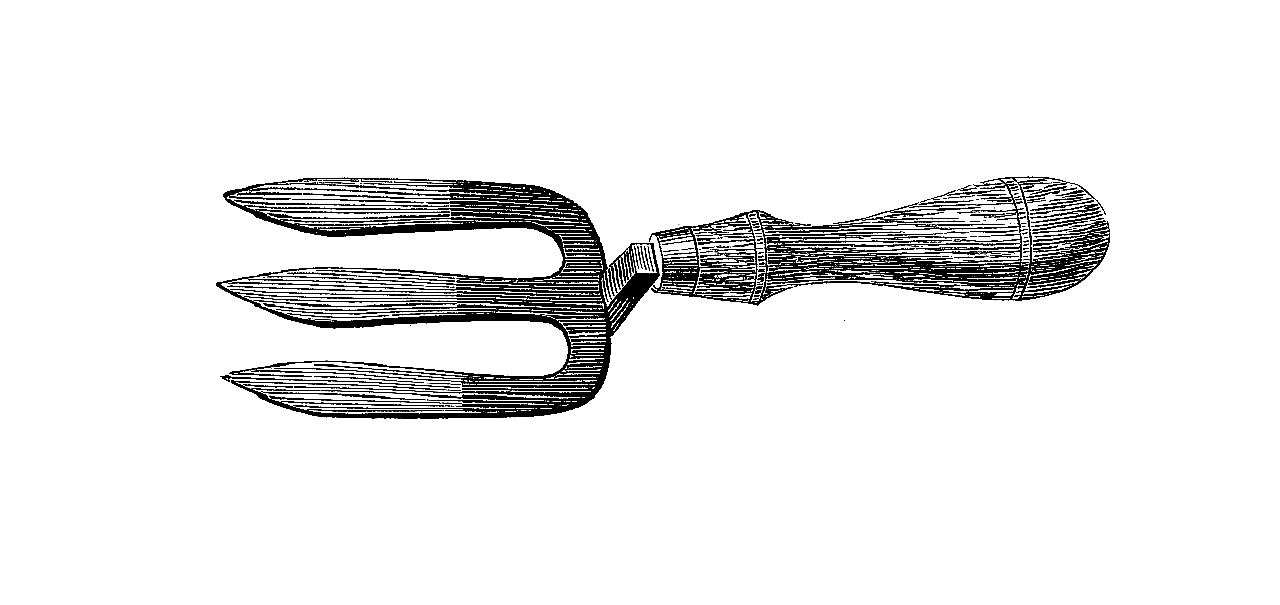 illustration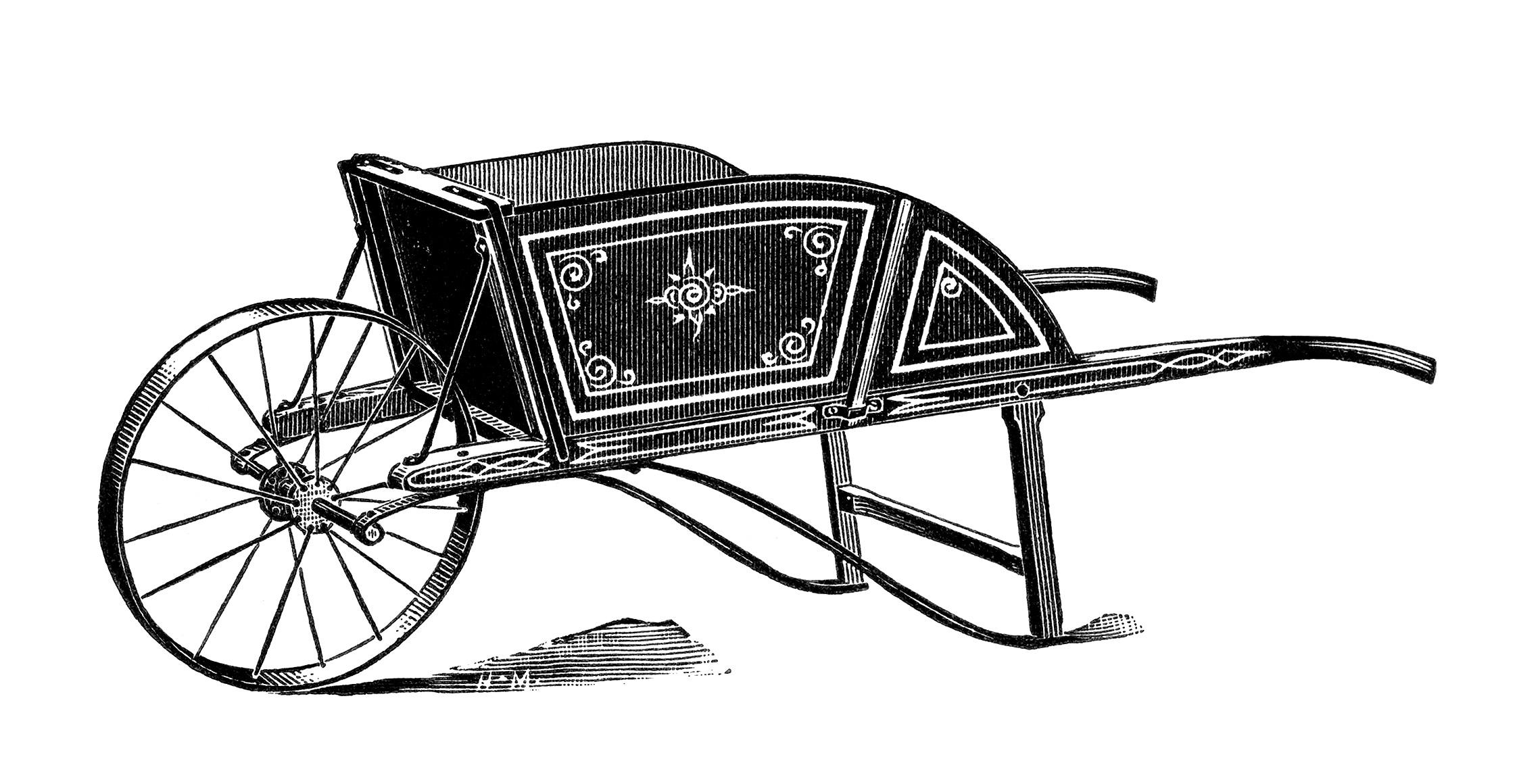 vintage wheelbarrow clipart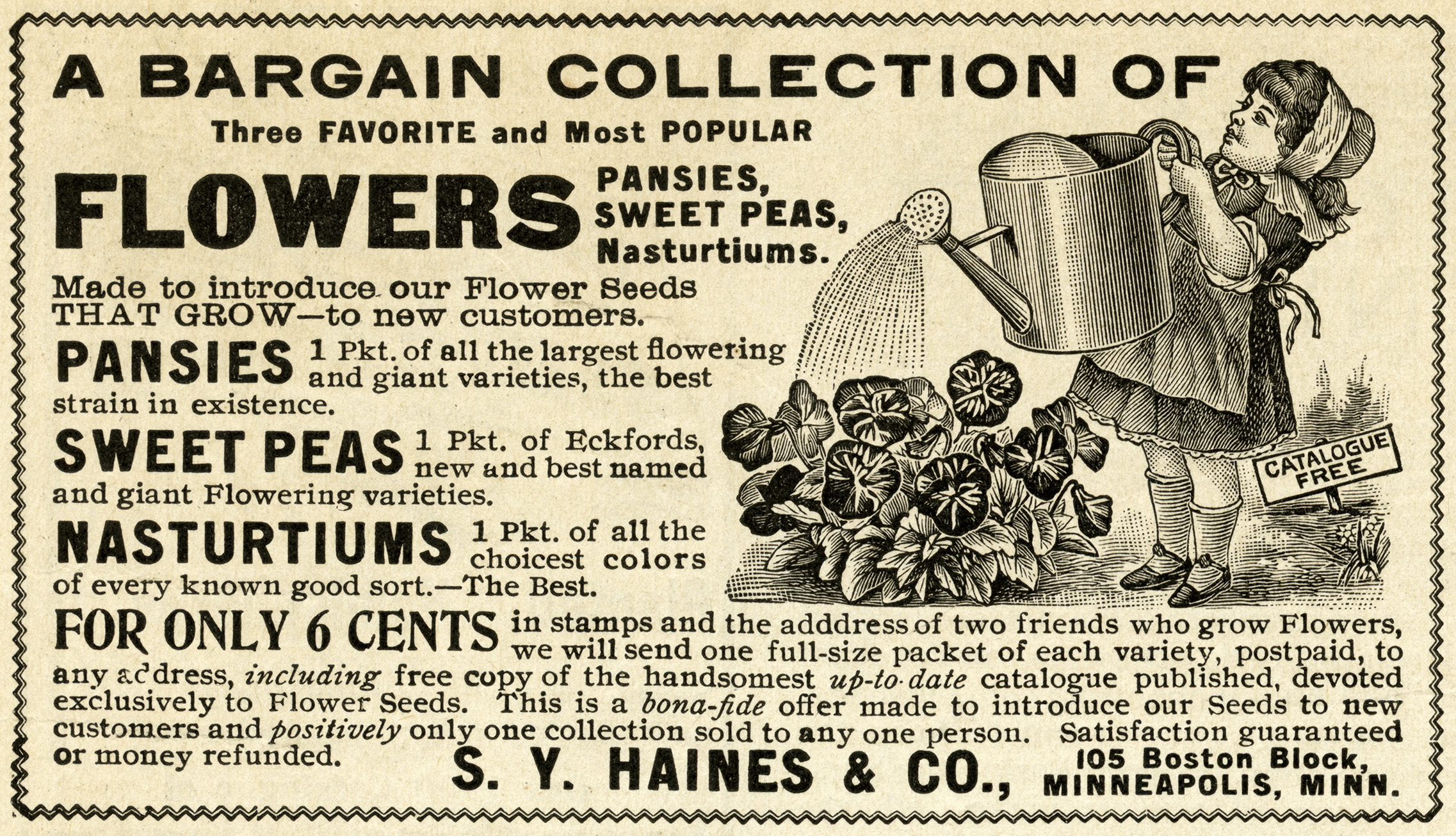 vintage gardening newspaper
vintage french garden sign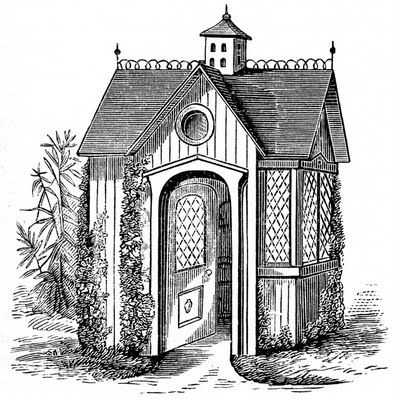 vintage house clip art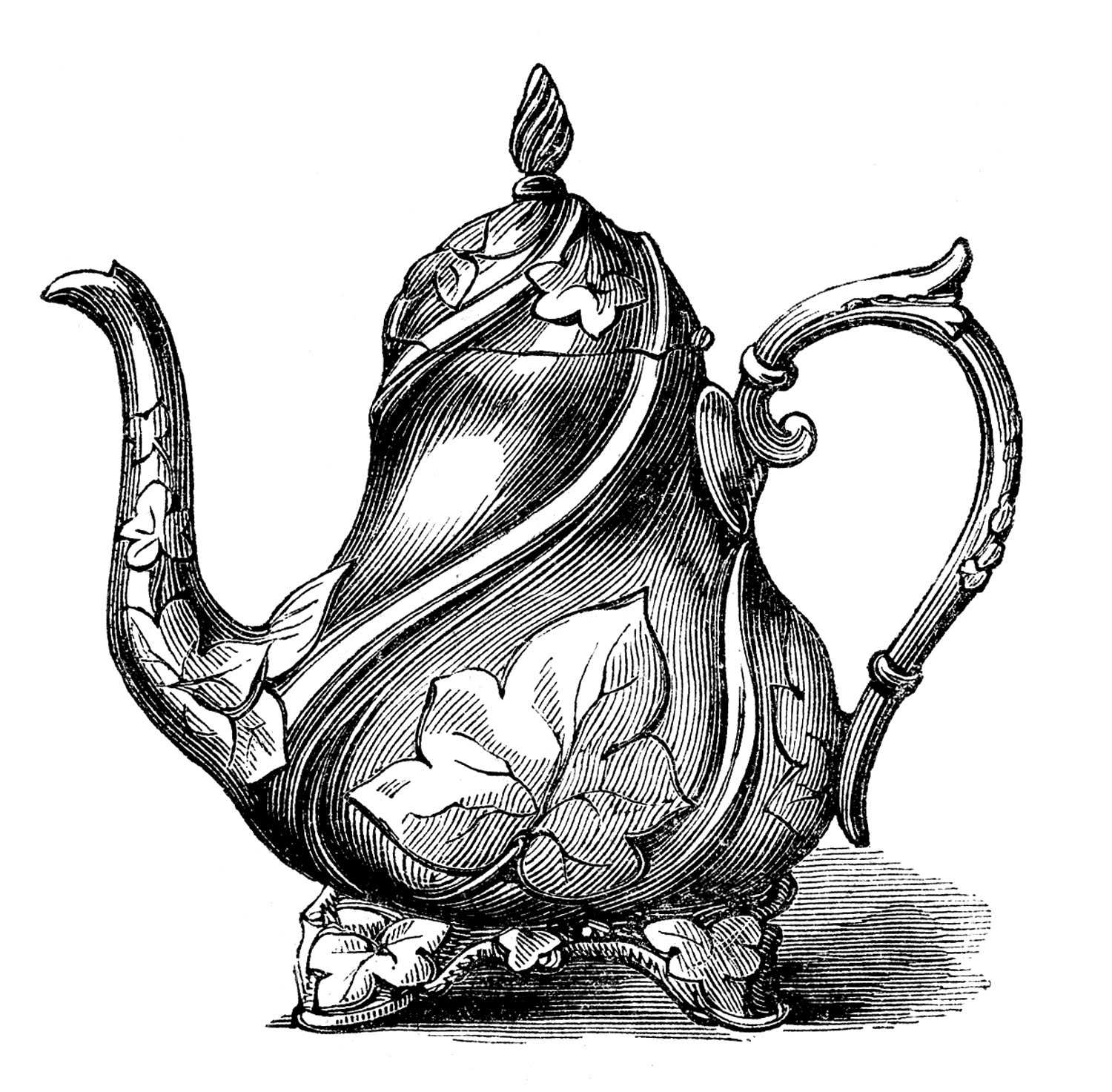 vintage tea pot drawing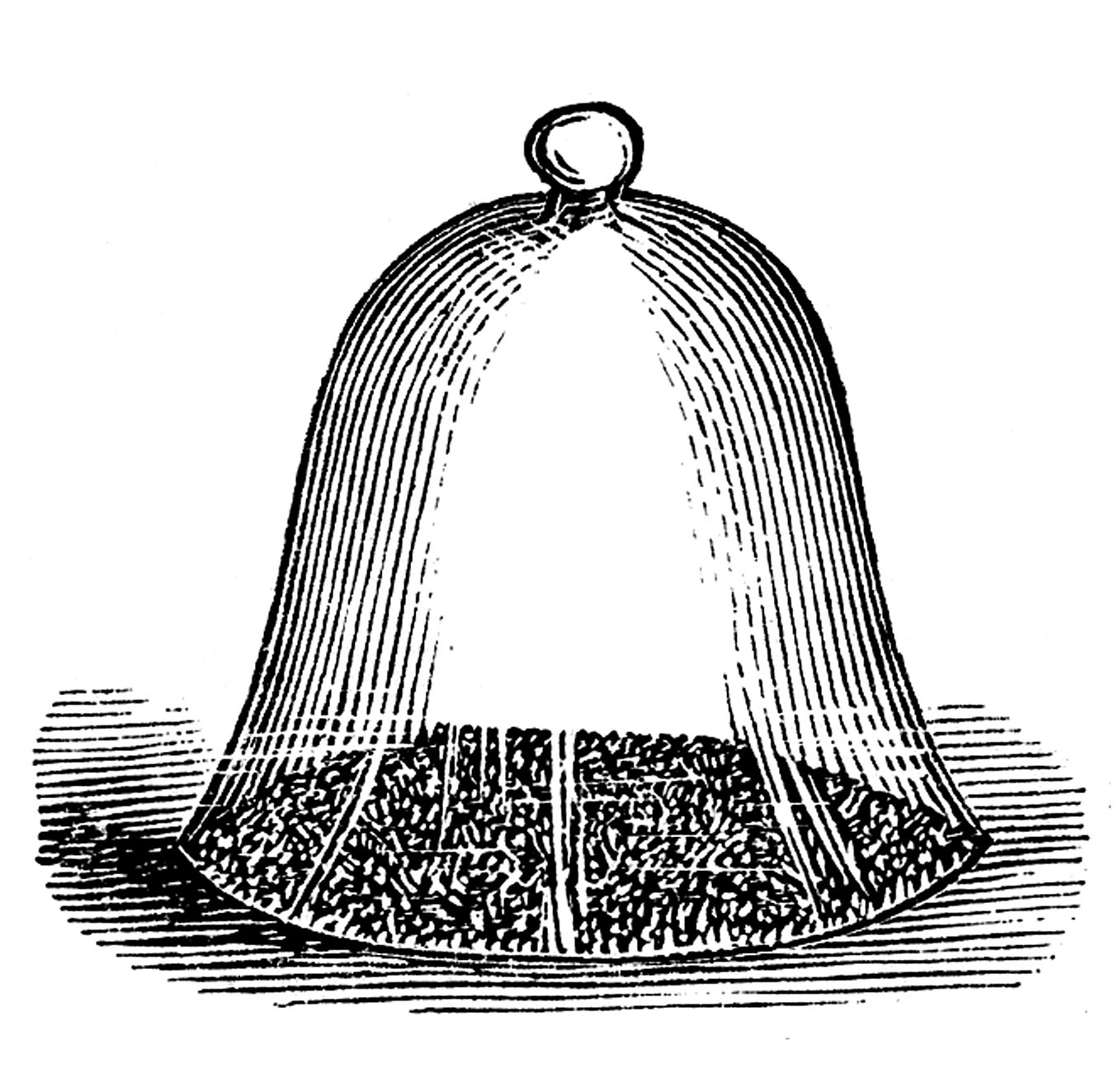 illustration
watering can clip art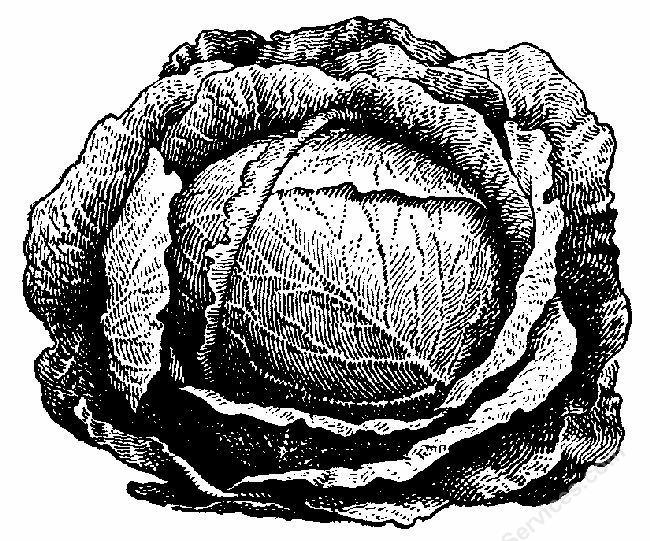 cabbage black and white free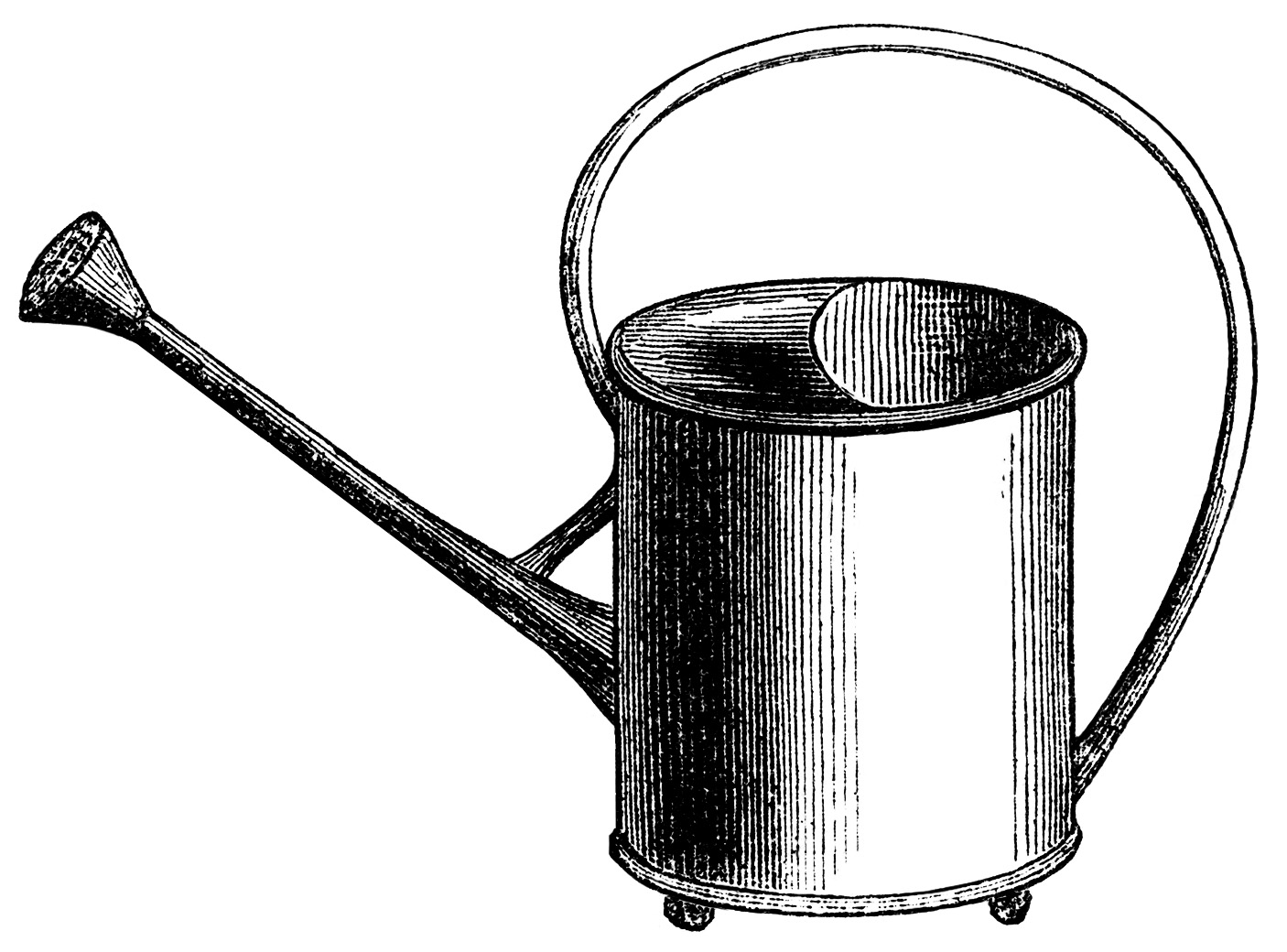 drawing vintage garden tools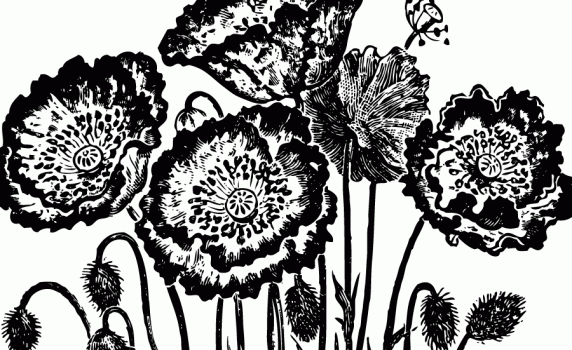 black and white flowers art nouveau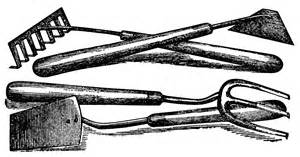 garden tools clip art free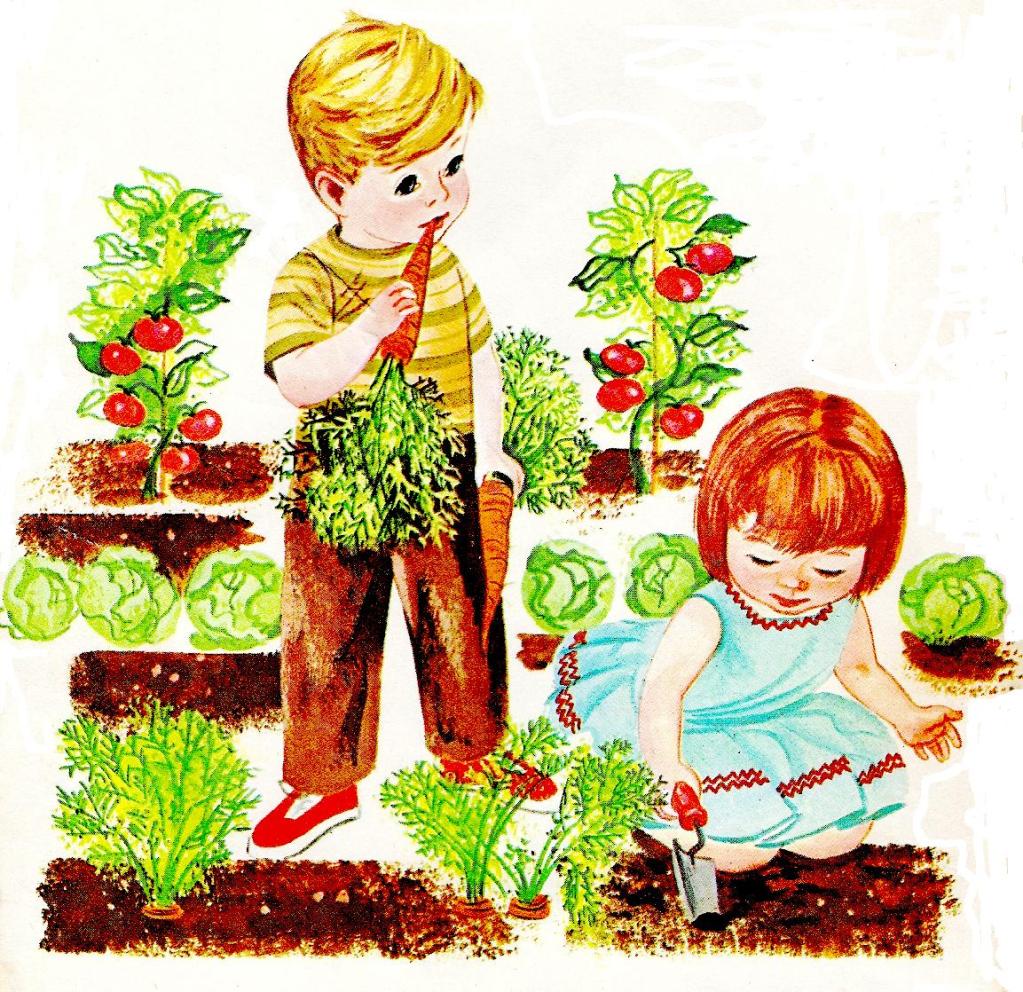 organic garden clip art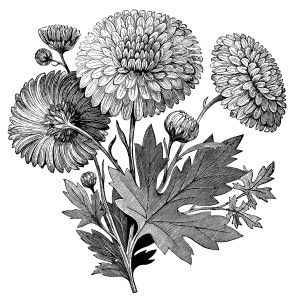 vintage flowers black and white clipart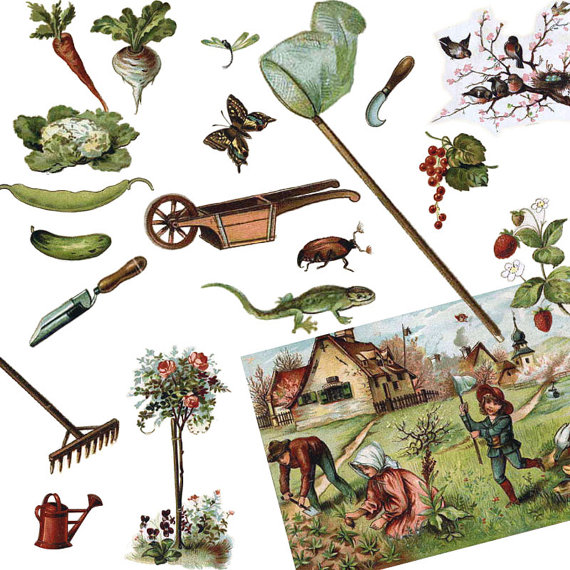 vintage garden clipart
outdoor furniture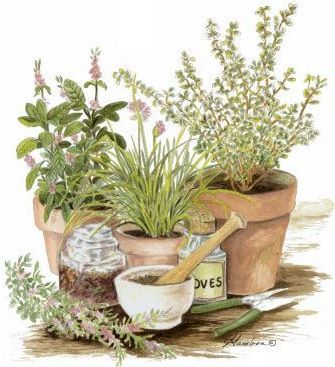 herb garden clipart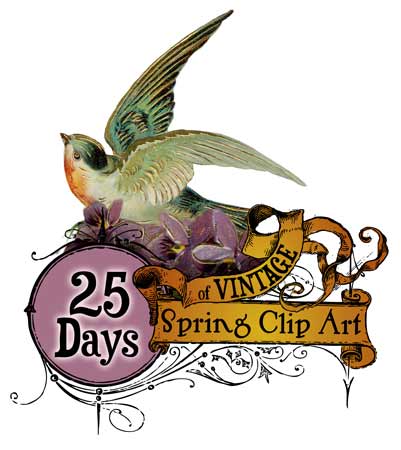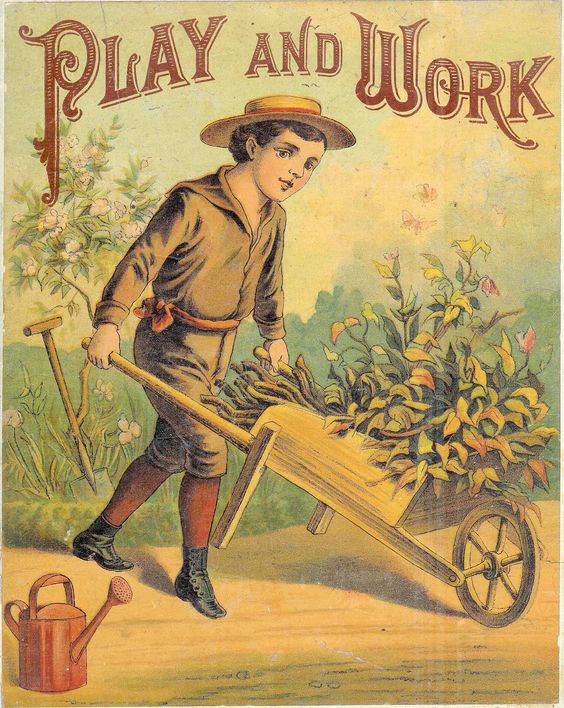 vintage story book cover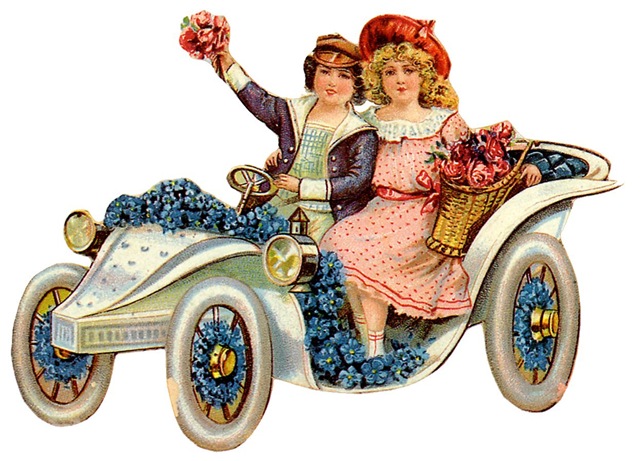 royalty free vintage clipart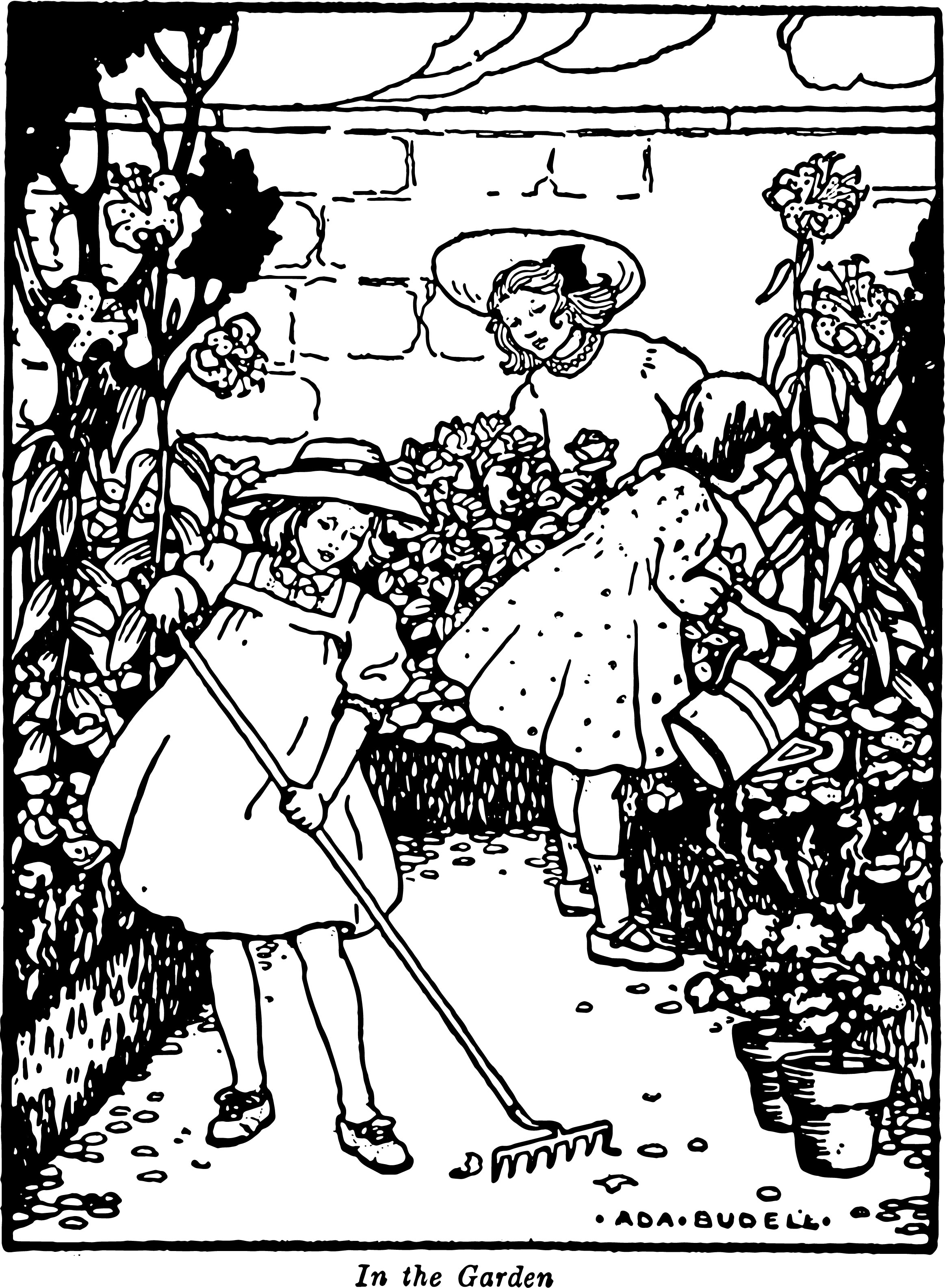 illustration of art garden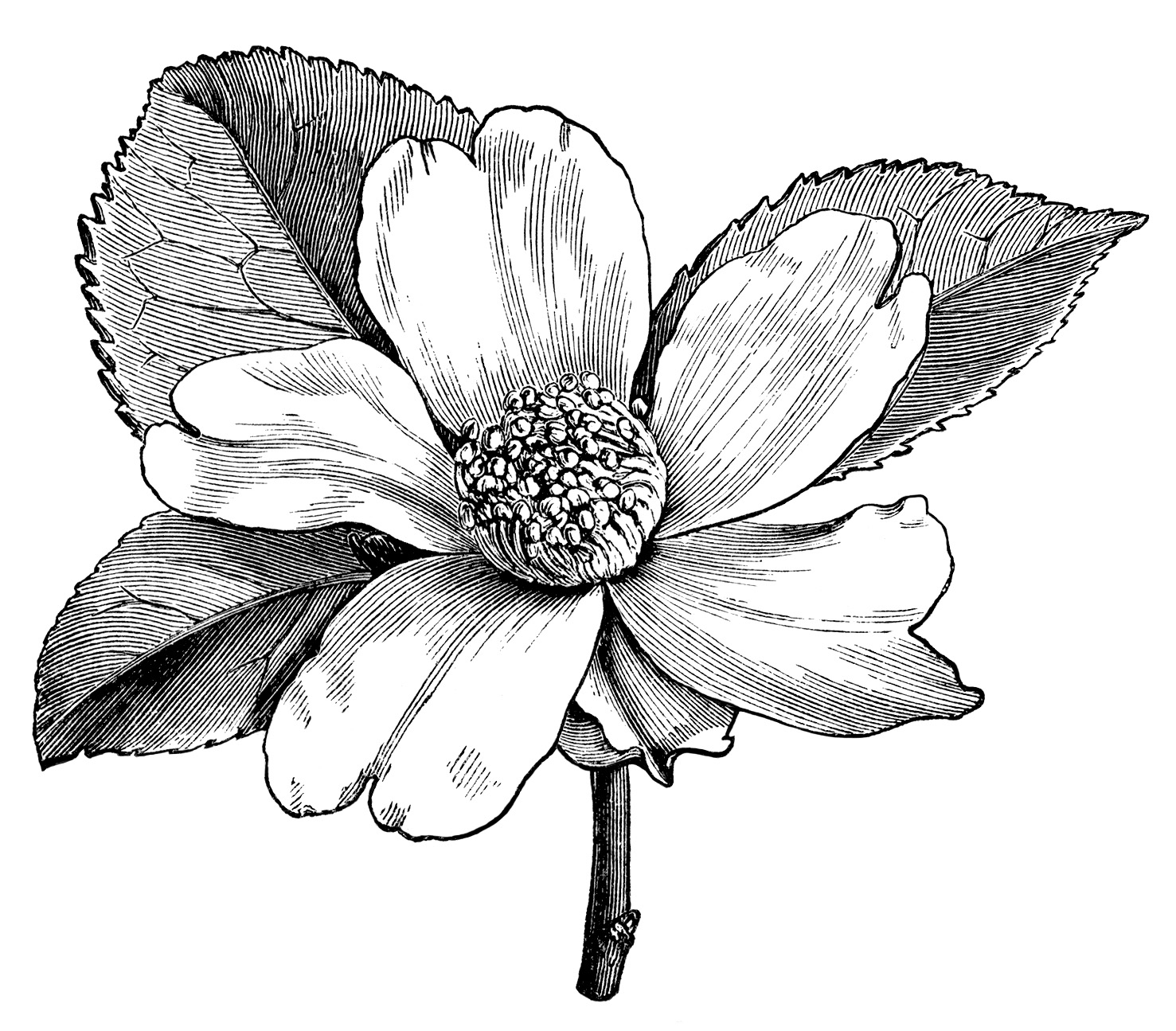 black and white clip art flowers free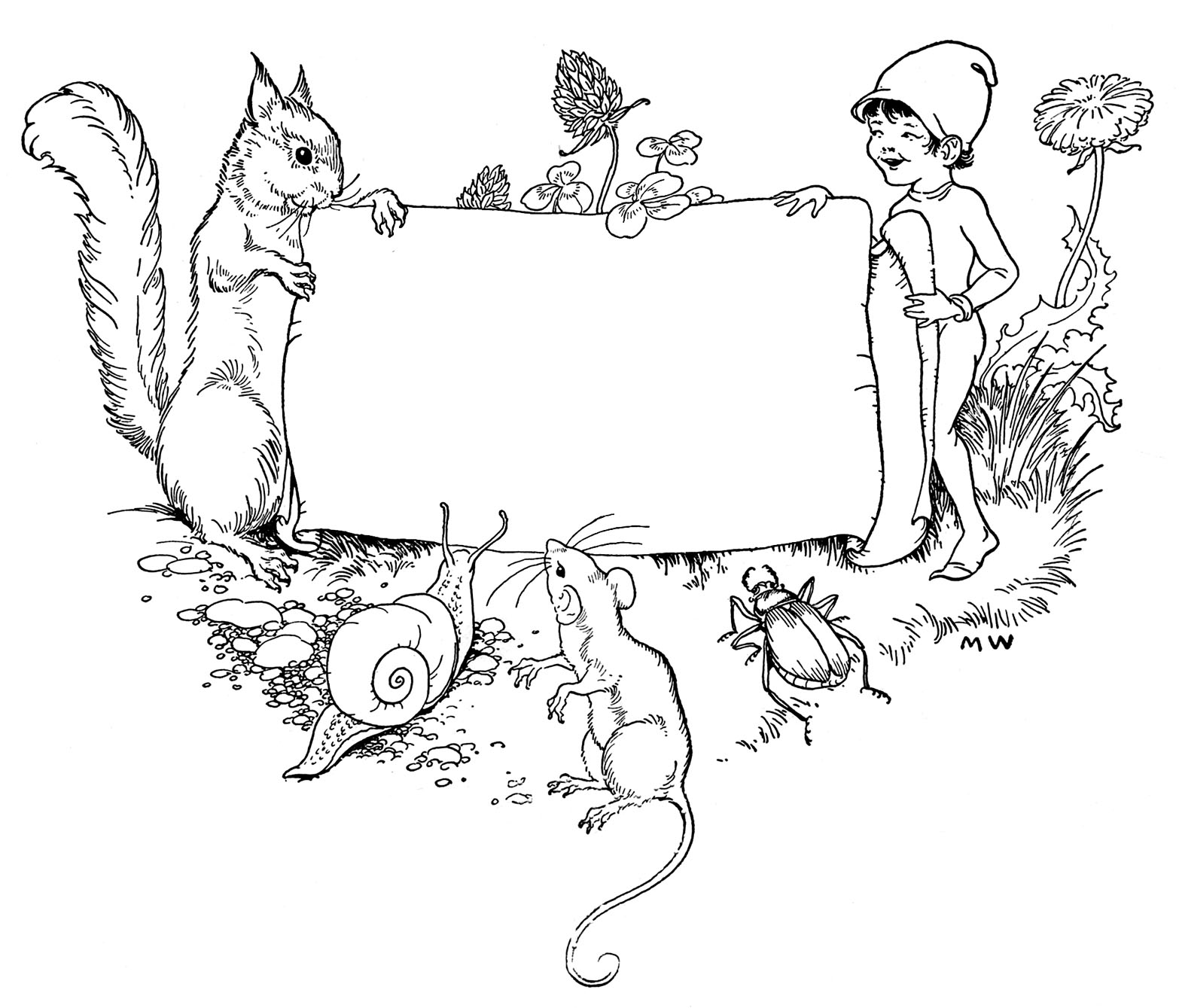 name plate for drawing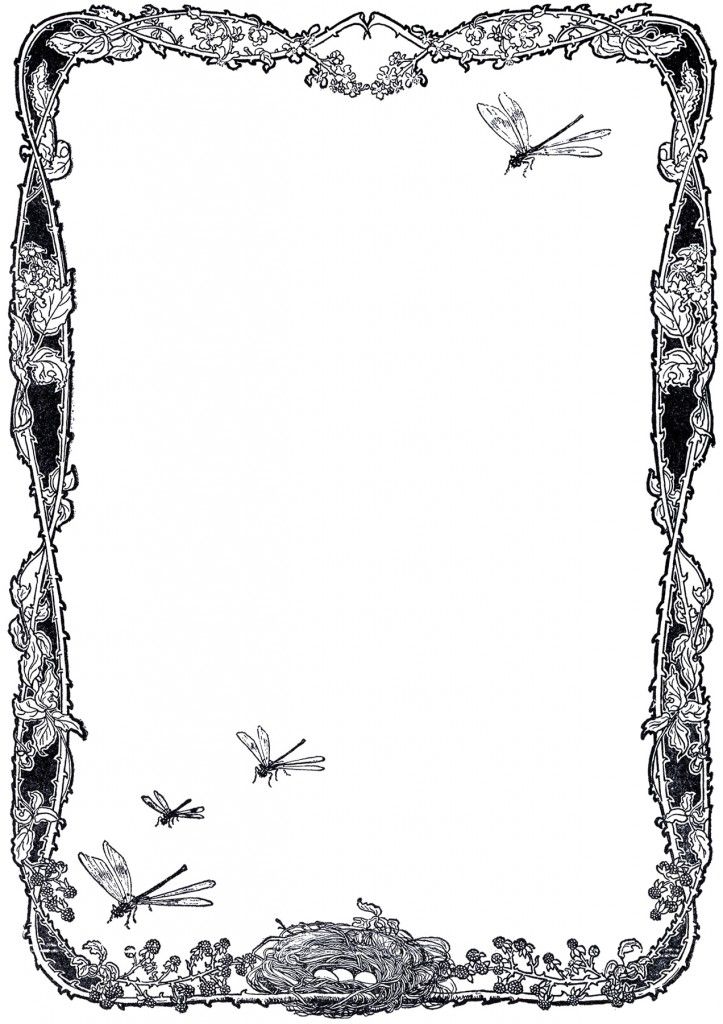 harry potter themed border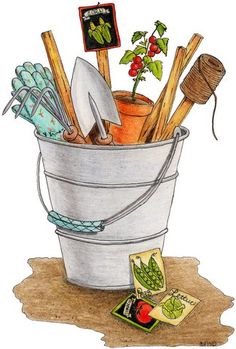 gardening tools clip art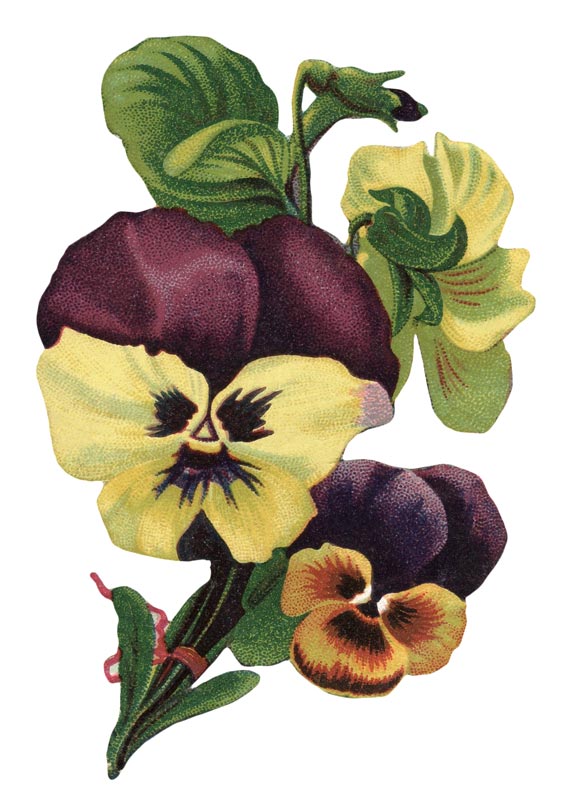 free vintage pansy clipart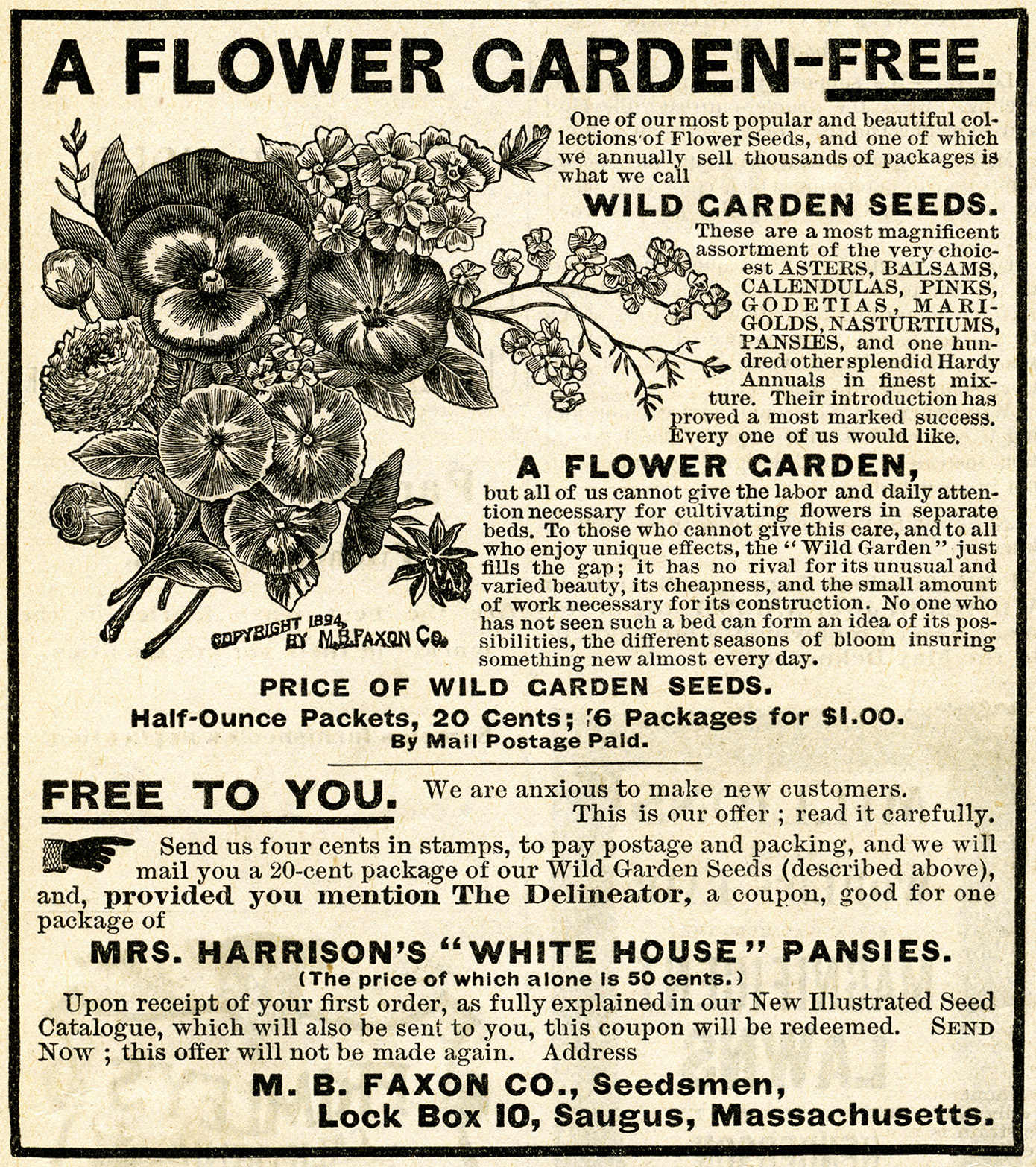 garden clipart black and white vintage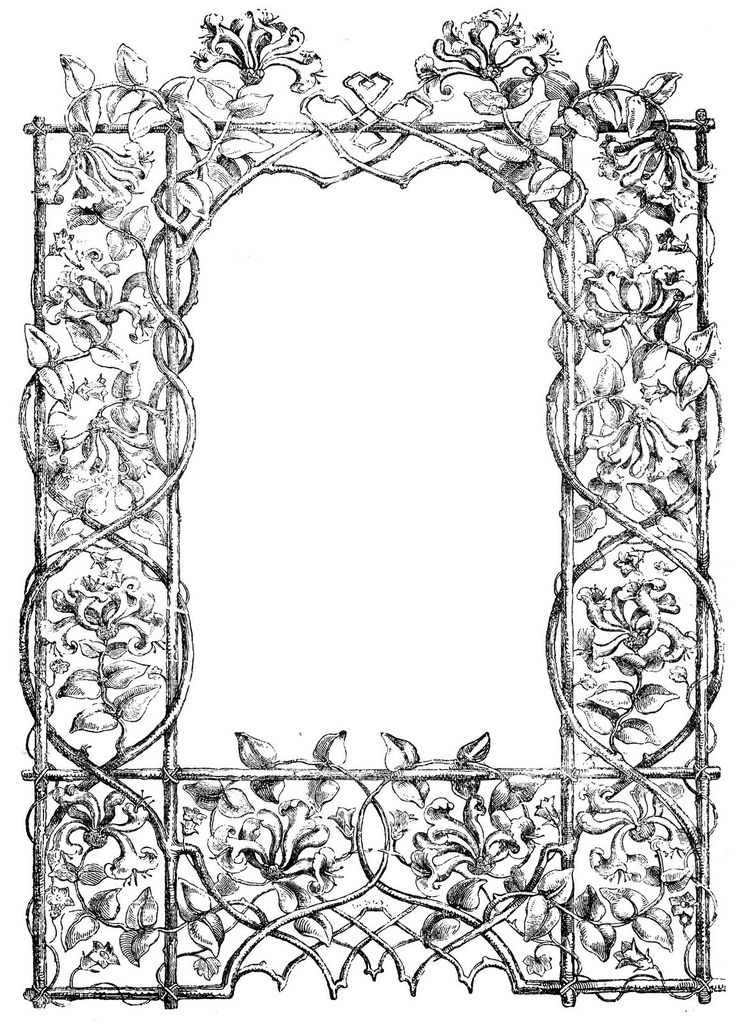 lds eliza snow quote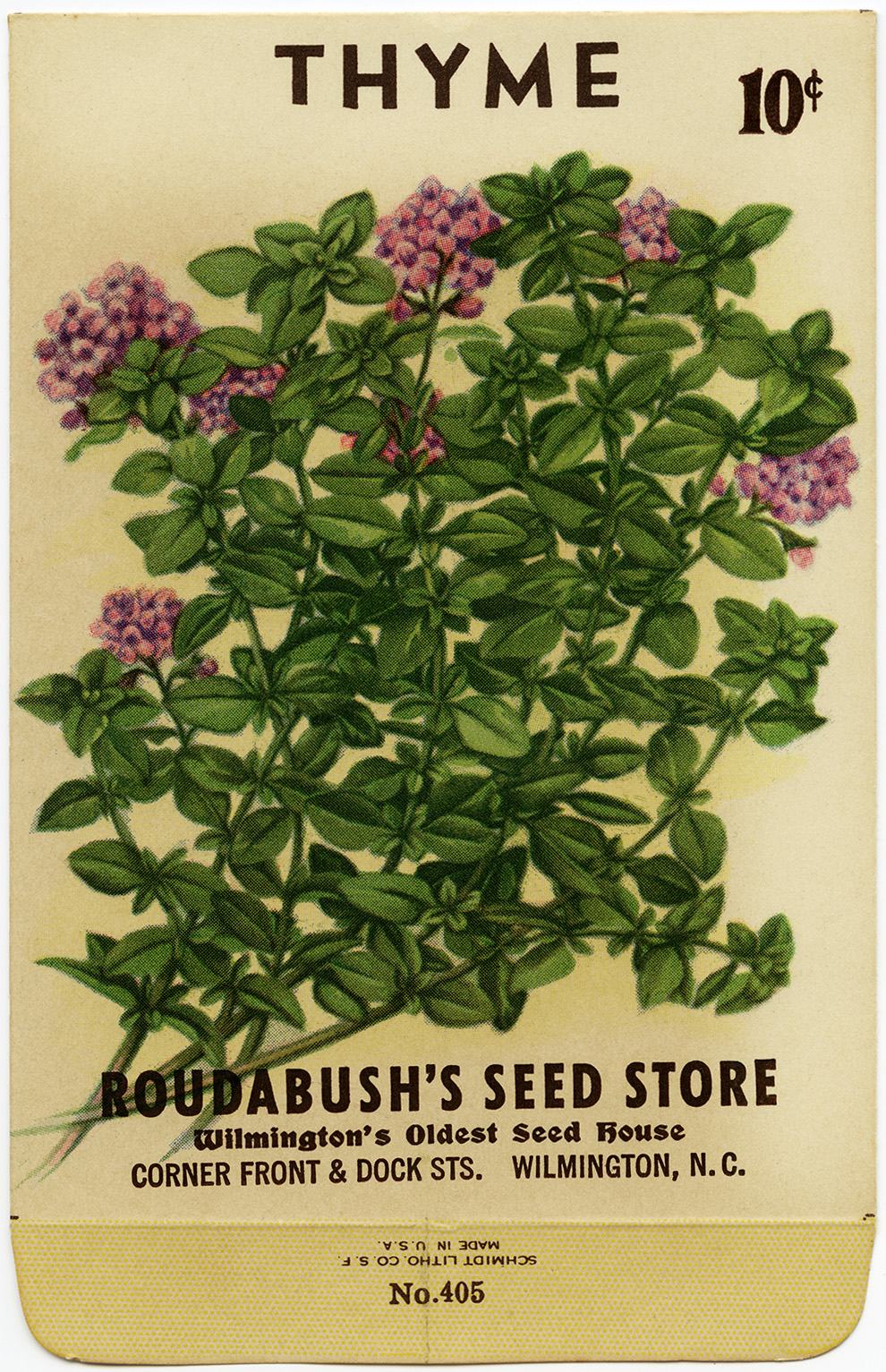 flower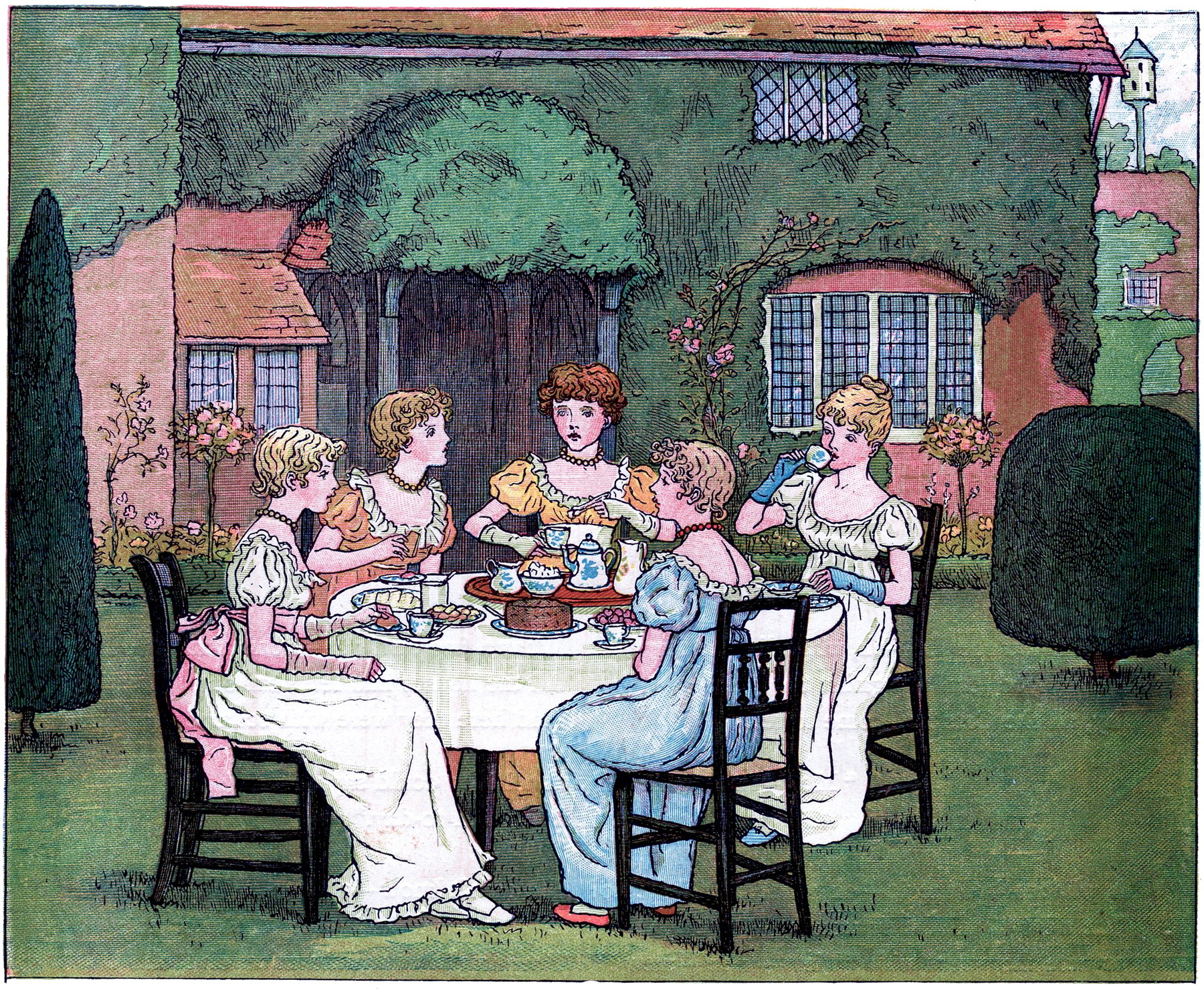 cartao do cha tarde zazzle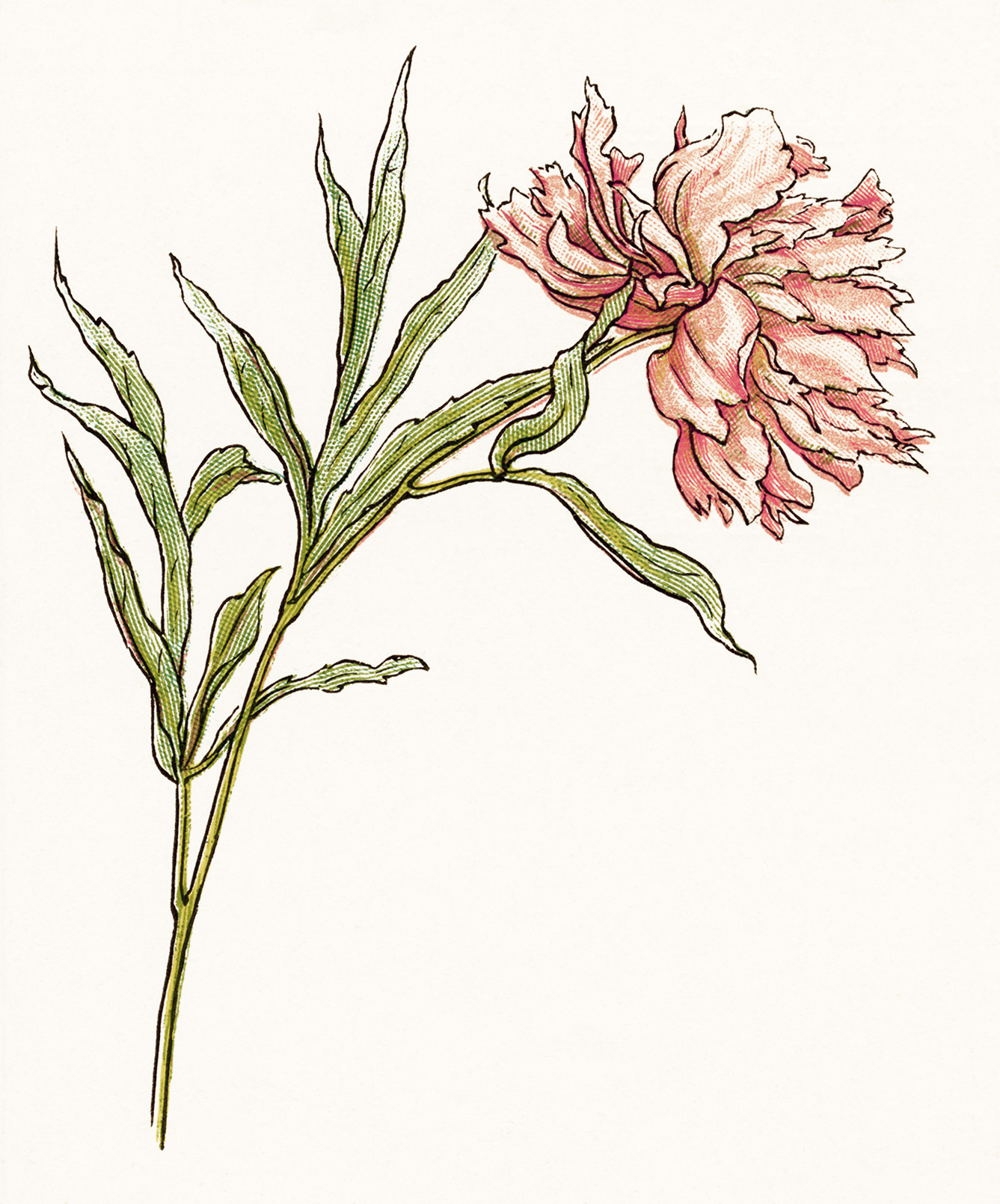 flower with white background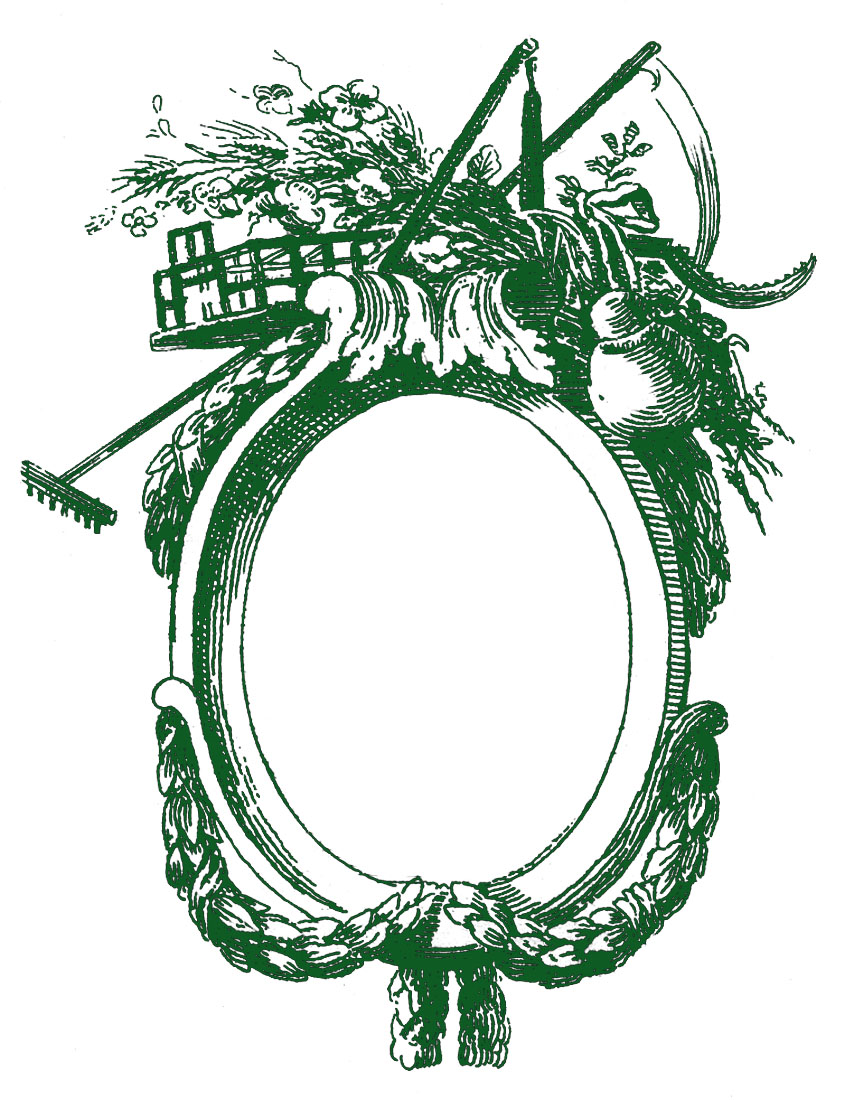 Vintage Clip Art - French Garden Frames - The Graphics Fairy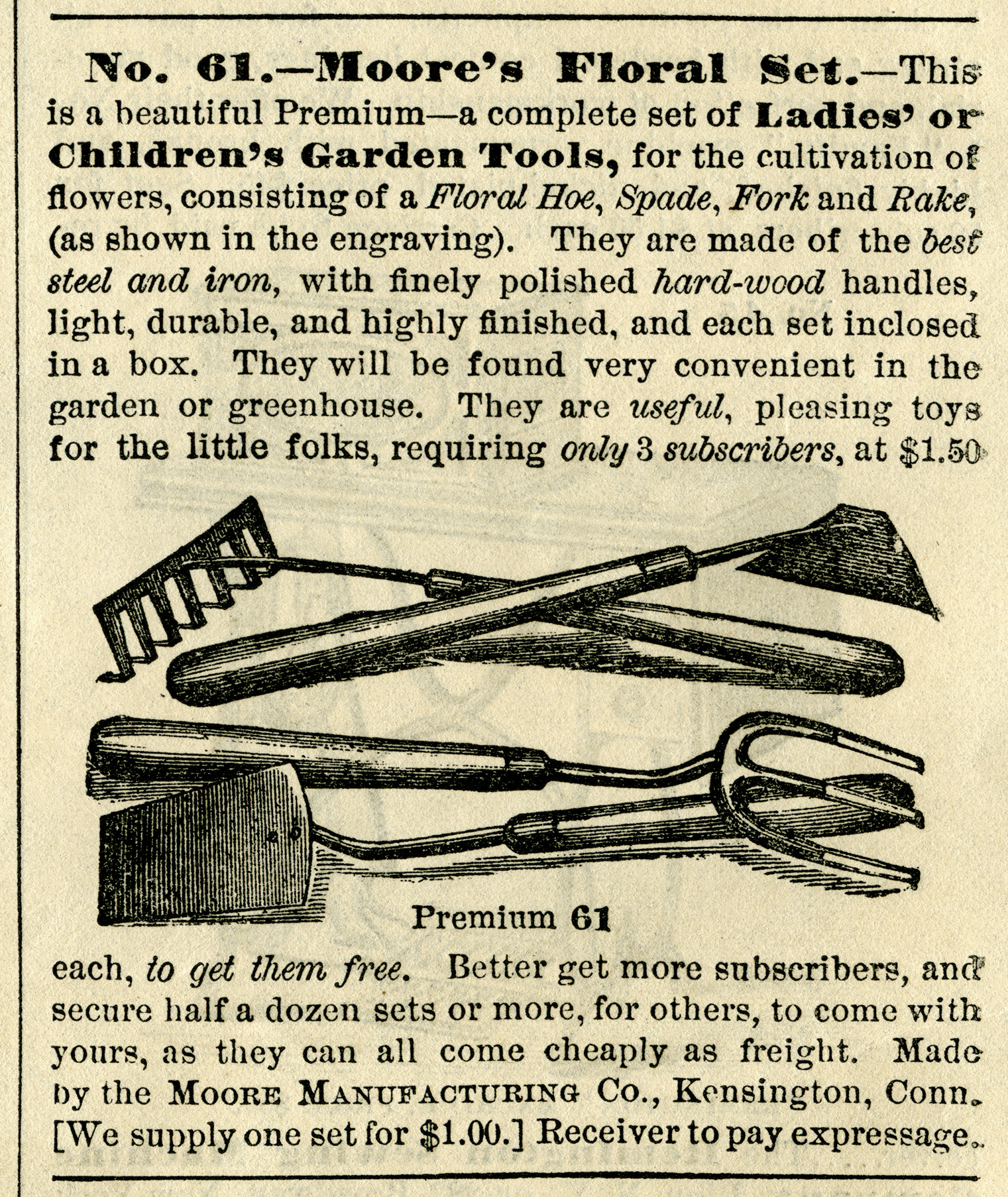 garden hoe vintage ad
Other Popular Clip Arts
Pictures Of Foods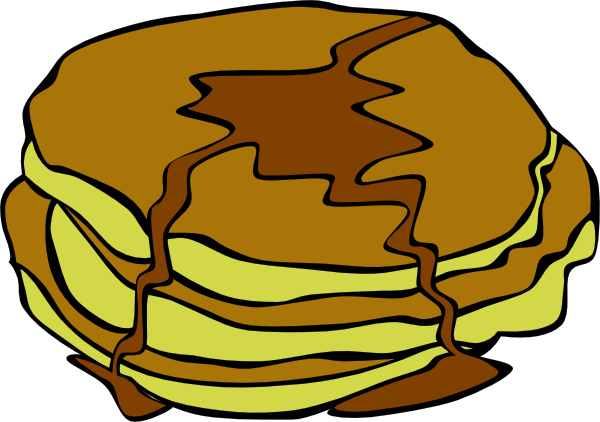 Ben Ten Spider Monkey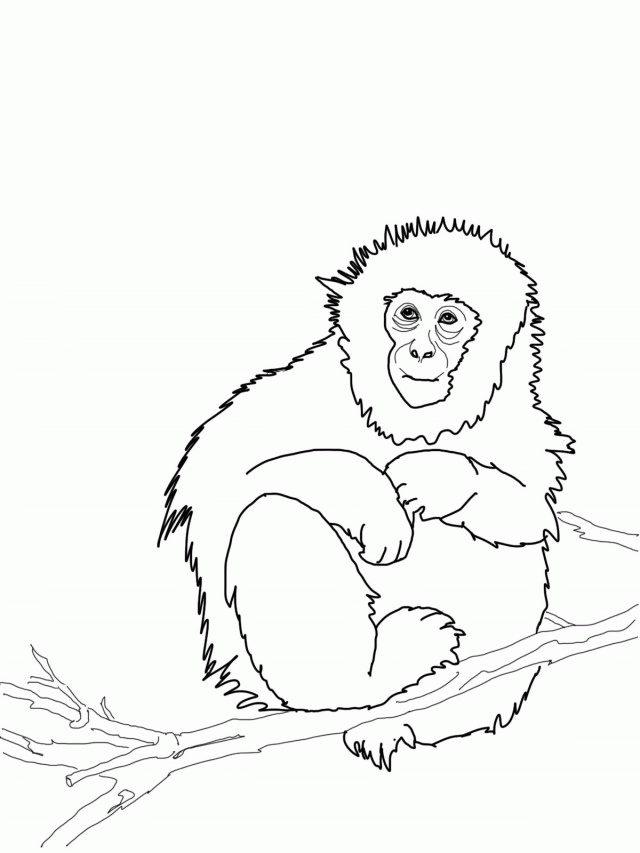 Stinky Food Cliparts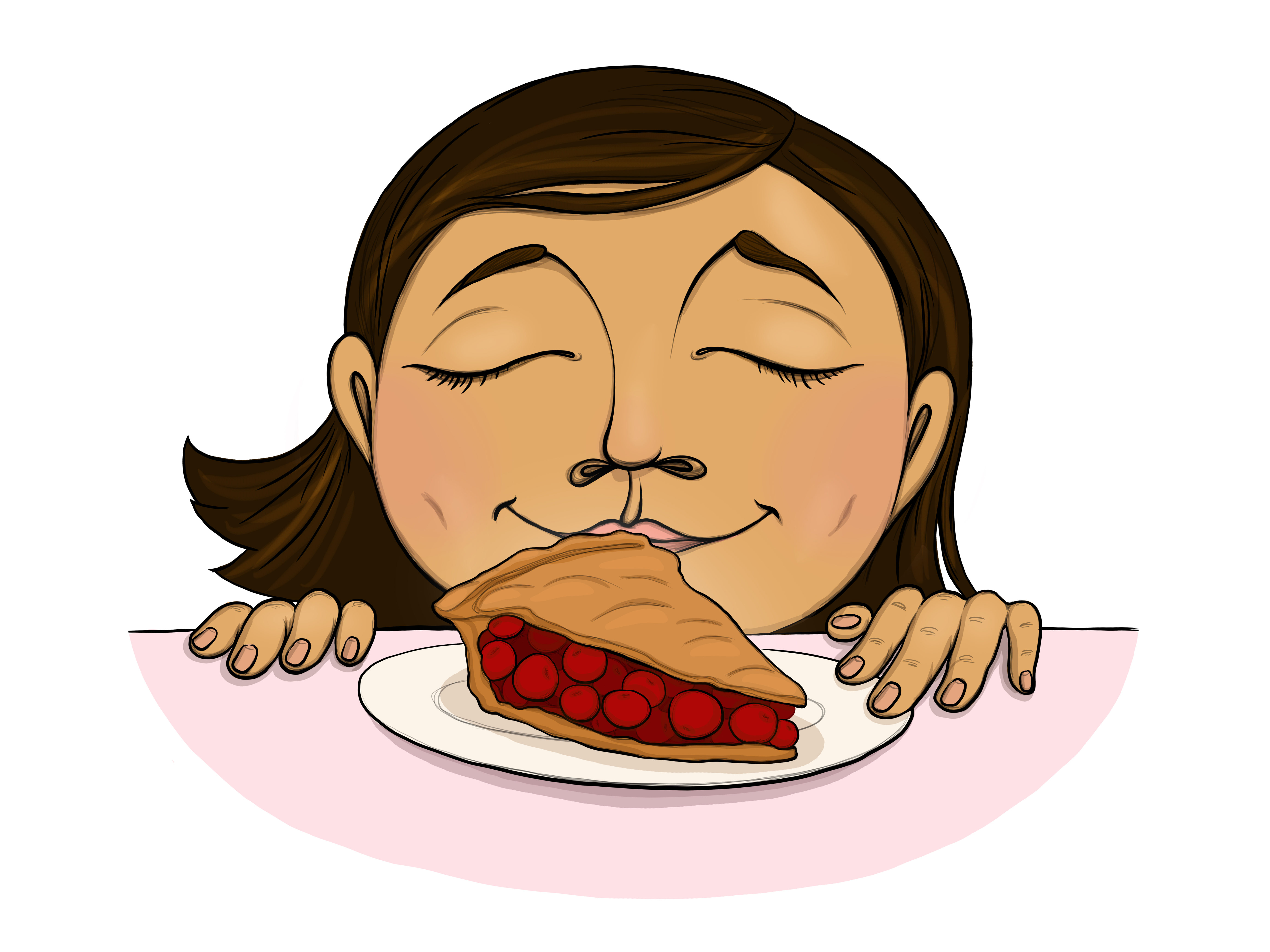 free-clip-cart
Pictures Of Santa S Sleigh
summer-sun-cliparts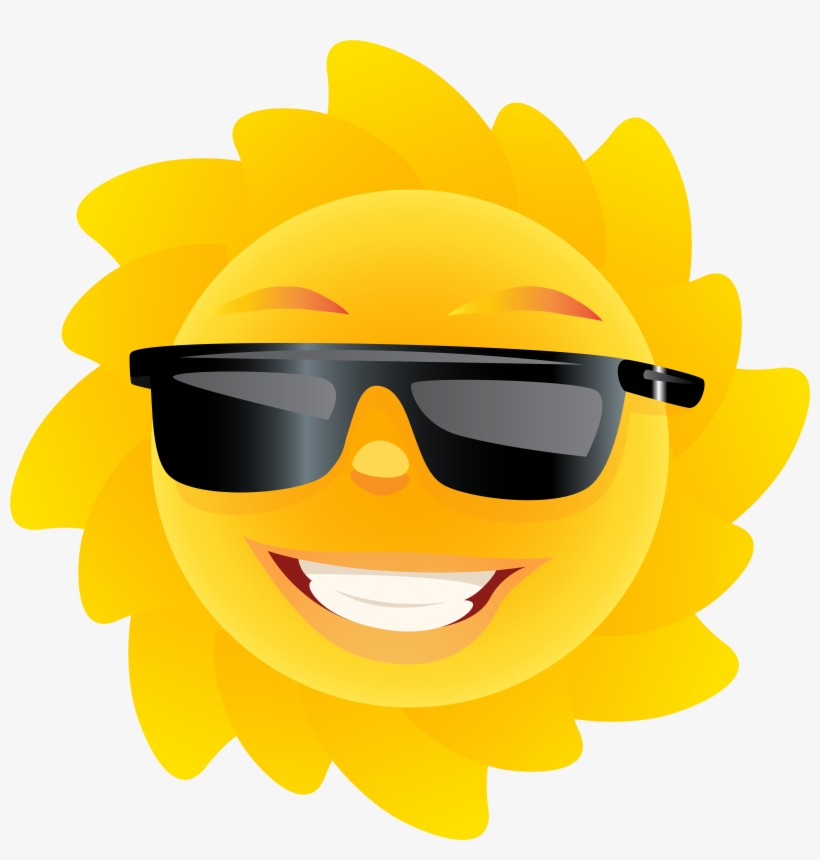 Red Cross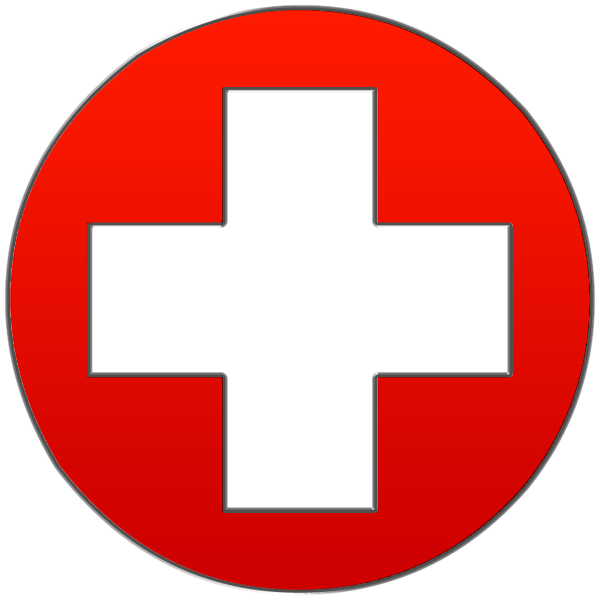 Bay Cliparts Animated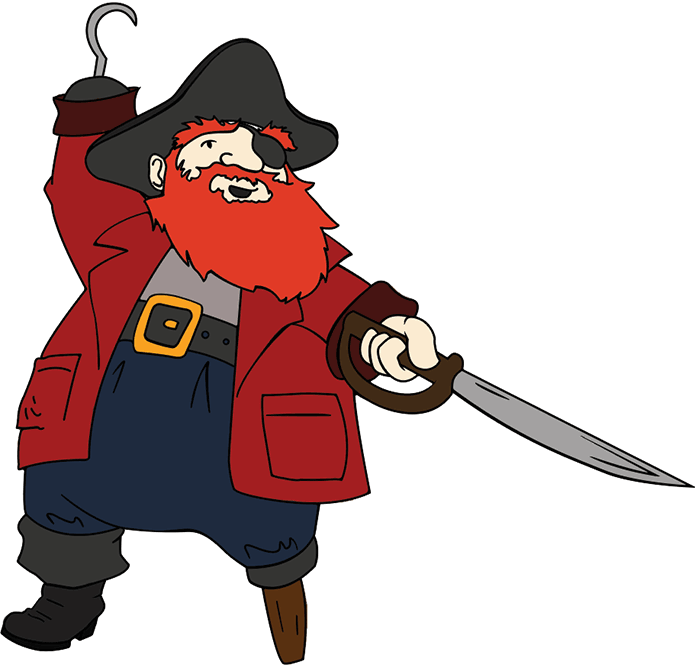 Walrus Black And White Clipart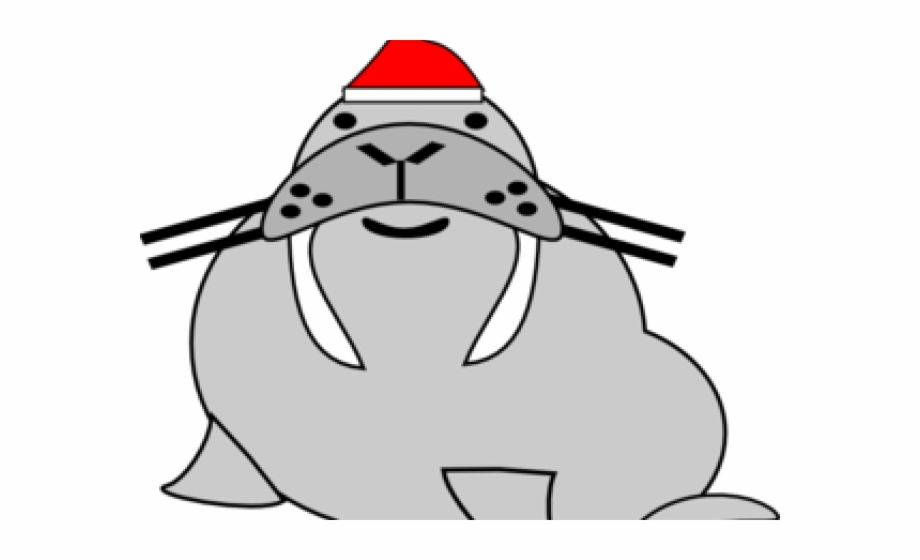 Free Images With Transparent Backgrounds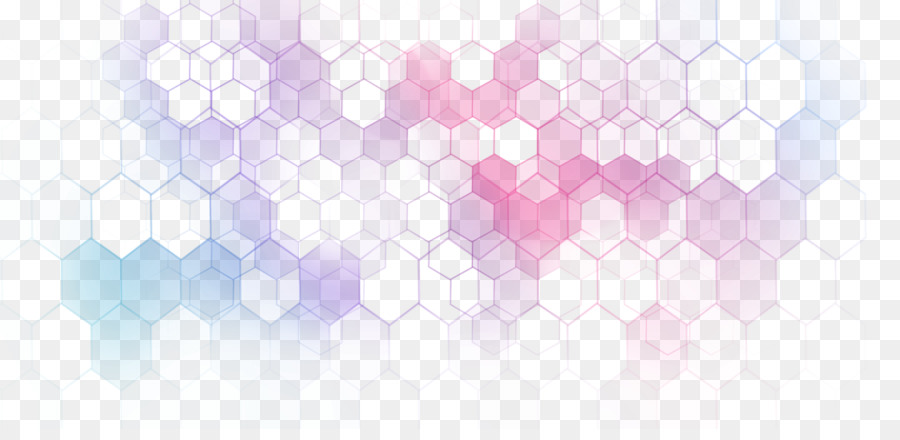 Transparent Art Tumblr
1911 Silhouette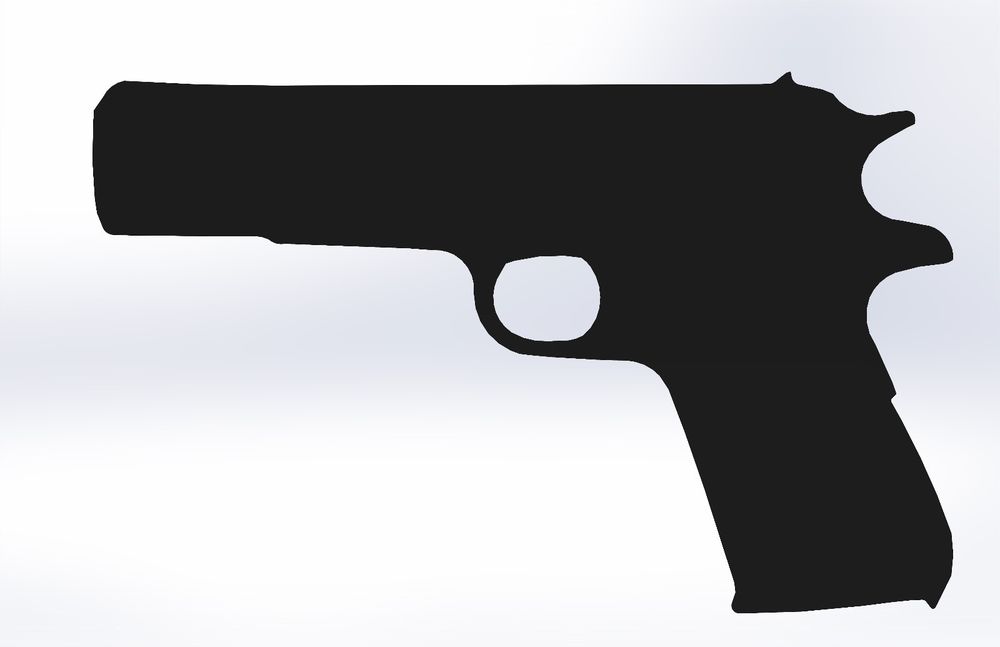 Sours: http://clipart-library.com/antique-garden-cliparts.html
150+ Gardening Clip Art and Graphics
Scroll through the archives here in the Gardening Clip Art Category to find over 150 beautiful Vintage Garden themed graphics for your projects! There are so many wonderful Vintage Illustrations here in both black and white and color, including Leaves, Vegetables, Garden Tools, Garden Structures and Follies, Antique Landscape plans, Herbs, potted plant images and more. Perfect for your Garden themed projects or designs!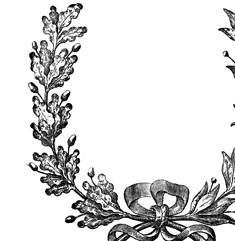 14 Nature Themed Clipart Frames – Garden Style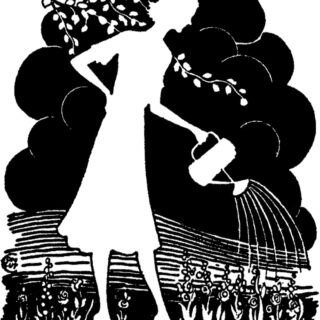 11 Gardener Images!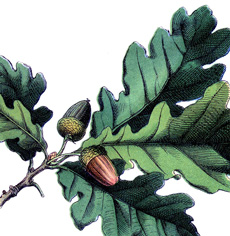 17 Oak Leaf Images with Acorns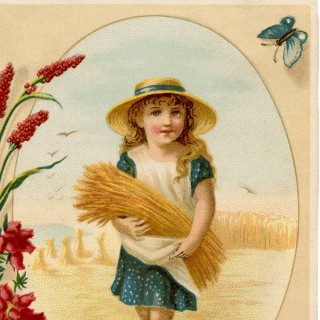 11 Harvest Time Images!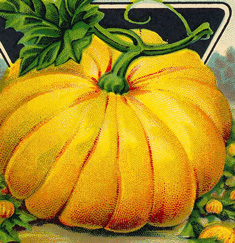 11 Pumpkin Images -Halloween – Fall!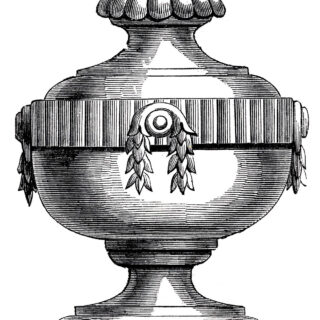 14 Garden Urn Images!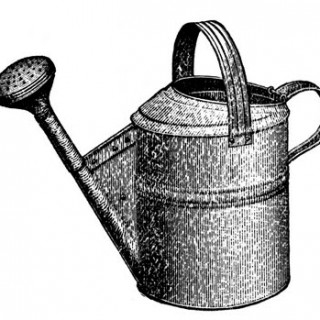 9 Garden Tools Clip Art – Updated!
9 Lettuce Clipart + Green Vegetables!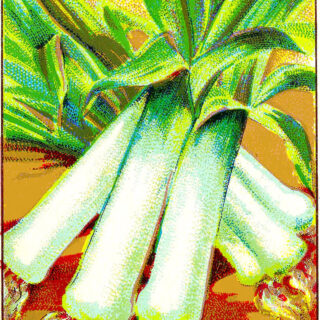 9 Root Vegetable Images!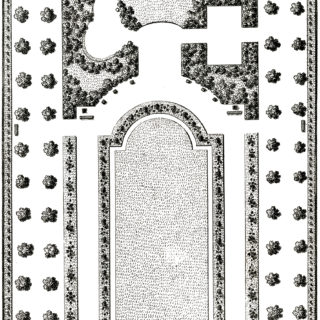 6 Garden Landscape Illustrations!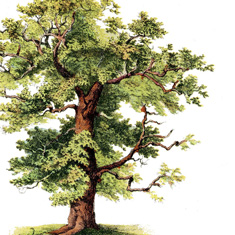 36 Tree Clipart – Trees Images Free!
10 Garden Gazebo Images!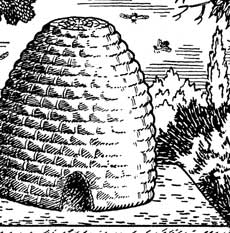 15 Beehive Clipart!
6 Gate Clipart – Vintage!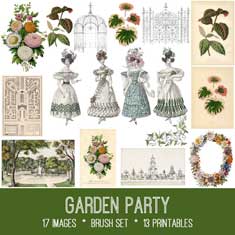 Garden Party Kit! Graphics Fairy Premium Membership
4 Winter Tree Images – Spooky!
8 House Plant Images – Victorian
Black and White Garden Images Kit – Graphics Fairy Premium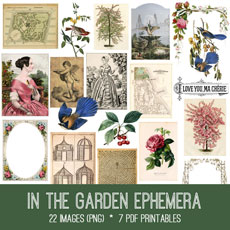 In The Garden Ephemera Images Kit! Graphics Fairy Premium Membership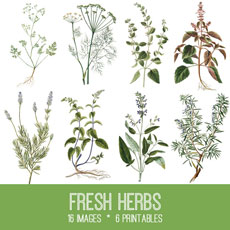 Herbs Image Kit – Graphics Fairy Premium Membership
Sours: https://thegraphicsfairy.com/category/garden-graphics/
9 Vintage Garden Decor Ideas to Give Your Outdoor Space Vintage Flair
Upcycled Vintage Garden Decor
I love the makeovers, the flower garden tours and the tips, but my favorite posts to share are the ones showing off my garden vignettes using vintage items and junk that I've picked up at flea markets, estate sales, thrift stores and garage sales. I'm so excited to show you more flower garden vignettes using Upcycled Vintage Garden Decor.
I realize this type of garden decor isn't for everyone. I think there's a fine line between adding some whimsy and making things look to junkie. For me, I draw the line at using bathroom pieces or car parts. Haha! Really though, everyone has their own style and as long as it includes flowers, I love it! Creating these fun little vignettes brings out my creative side and I like to see what I can come up with and how I can change things up from year to year.
This post contains affiliate links. If you click on
one of the links and make a purchase, I may receive a small commission
at no additional cost to you. See full disclosure here.
I have lots to show you, so let's dive right in. Up first is this sweet little vignette featuring a replica of an old vintage gate. I looked and looked for a real vintage gate like this one, but the prices were ridiculous, so I settled for a replica and I love it. My daughter and I made the sign from an old piece of cedar fencing. The milk can and the galvanized watering can were flea market finds. I usually pick up wicker baskets for use in my gardens at thrift stores.
I purchased this old chair several years ago at an antiques store. The salesperson was so shocked that I wanted it even though it didn't have a seat. I think I paid two or three dollars for it. I've used it every year in my gardens, but this year it got spiffed up a bit with a paint job.
The plants in the galvanized container include caladium, impatiens and creeping jenny. The plants around the bottom of the chair include; Ivory Halo Dogwood, Coleus, Pulmonaria (lungwort) and Foxgloves (I wish they were blooming, maybe next year.)
And because I love it so much, here is the same chair in my gardens another year. I added a cute sign and some faux birdhouse stakes from my decor collection. I started all of the caladium plants, in this post, indoors in March. The Creeping Jenny plant is actually a perennial in Zone 4, so I dig it out of all my planters and plant it in the ground in the fall, and then I don't have to buy new plants in the spring.
Save these Adorable Ideas for Later:
This next grouping is a great example of how you can use junk in your yard to make garden decor. Logs come in very handy if you need to add height to a container, or to use as a table. My hubby made the ladder out of limbs that have fallen or have been trimmed off our trees. If you'd like to learn how to make your own wood ladder from tree limbs, check out Easy DIY Garden Decor Using Tree Branches.
My old ladder is another one of my favorite upcycled vintage garden decor pieces. I picked this ladder up at an estate sale several years ago and have used it in my garden every summer. Wicker baskets can always be picked up cheaply at garage sales and thrift shops, and they make great containers for plants. I just style the ladder with small plants and small garden knick-knacks that I have in my stash.
This little step ladder used to be my Dad's and I love using it on my tiny front porch to add some welcoming charm.
And another flea market find that I've had for several years is this vintage milk can. I find a place for it in my gardens every year.
I'm so excited to show you all my vintage bicycle. I found this sweet ride on Craigslist. The lady I purchased it from thought I was going to ride it, so she told me where I could get the tires aired up. Little did she know… I dreamed about this very vignette ever since we moved to this house and this year I was finally able to make it happen. This area is an extension of the Shade Garden bed that I recently shared a makeover on.
It's so cute I can hardly stand it. Every year it leans up against this tree, just as I imagined. Here the bike is again a few years later with the perennials filling in nicely.
The old galvanized washtub was picked up at a flea market many years ago and it makes an awesome flower pot. The pump is another flea market find and it underwent a spray paint makeover. I think at some point we will use it for a water feature, but for now it's taken up residence in a vintage galvanized wash tub along with some verbena, marguerite daisies, calibrachoa, sweet potato vine and a big corn looking plant.
This year the washtub covers a tree stump in one of my new gardens. Again, hubs made the super cute faux birdhouse stakes from fallen limbs in our yard.
While I'm on the topic of old vintage washtubs, my neighbor is letting me share her washtub hanging on a shepherd's hook. I love it and someday I want to try doing this with my old washtub.
This old vintage wheelbarrow makes the best planter. Plants just go crazy in it. This year I planted coleus, impatiens, vinca vine, a fern (that's hidden), a pink begonia (that's really yellow) and caladium.
It's so full that it's hard to tell it's a wheelbarrow.
Nothing vintage about this next little vignette, but I think it's cute and I did buy the little yellow watering can at a thrift store.
I hope you enjoyed all of my Upcycled Vintage Garden Decor vignettes. Perhaps you're walking away with some ideas to add some whimsy and character to your own gardens. If you'd like to see more of my junk garden decor, check out Garden Vignettes Using Flea Market Finds and Garden Decor (Lots of Creative Ideas for Your Garden).
If you made it this far, you're a champ and I love you. Now, would you please do me a huge favor and scroll back up and pin (hover in the upper right hand corner) some of your favorite pictures. There are also some pinnable collages below. Thanks a bunch – you're the best!
Happy gardening,
Joanna
Follow Gingham Gardens on Pinterest for lots of great gardening ideas and tons of gardener's eye candy.
Shop the look:
Share on Pinterest:
Sours: https://ginghamgardens.com/upcycled-vintage-garden-decor/
Pictures vintage garden
Please, let him, and then you. - Okay, call him yourself. And Vika called out to her husband, who at that time had just left her mother and was about to re-enter Vera's ass, - Seryozha, Seryozha. Sergei looked around. - Seryozha, take me in the ass.
Tour My Victorian Garden - Spring Gardening with Thrift Store Finds!
At home we drank a little, and a hot wave went through my body. We talked a little, he told about himself. Then he roughly tore off my clothes and sat down on the sofa.
Now discussing:
Katrin flinched with each blow. There was a screeching sound, the plaster crumbling and the door was on the floor. Entering the room, Econ put the door back in place.
3073
3074
3075
3076
3077