NHL 19 Player Ratings Adjustment, Roster Updates Arrive As Playoffs Continue
As of April 17, EA Sports rolled out a major update in the NHL 19 title complete with a large number of ratings adjustments. There are also roster updates to be found in the game as the Stanley Cup Playoffs continue to skate on. They may surprise some people based on a lack of boosting players with impressive postseason performances. Here are the latest details on what the EA NHL developers have updated as far as NHL 19 player ratings and rosters.
NHL 19 roster updates include rookie debuts
Two rookies make their official debut as part of the new NHL 19 roster updates. Cale Makar is now part of the Colorado Avalanche, while Ryan Poehling joins the Montreal Canadiens. Makar has been lending his defensive skills to Colorado as they look towards eliminating Calgary from the playoffs. Poehling made an impressive NHL debut back on April 7. The rookie recorded a hat trick in a win against the Toronto Maple Leafs.
Gamers will see the latest update take effect when they launch NHL 19. The new roster update doesn't appear as if it brought in any new AHL signings. However, it should have most of the NHL team rosters more accurate now.
NHL 19 player ratings adjustments
In addition to the roster tweaks, there is a massive adjustment for player ratings. Several players received a four-point boost including Chicago's Collin Delia (76) and Erik Gustafsson (84) as well as Toronto's Trevor Moore (74). Dallas' Roope Hintz (78), Boston's Karson Kuhlman (70), and New Jersey's MacKenzie Blackwood (79) are amongst three-point gainers.
A full look at all of the ratings adjustments, both positive and negative, is shown in a spreadsheet thanks to EA Marketing's @TheClapperton.
So far it appears that the Nashville Predators' Wayne Simmonds had the biggest drop. Simmons is down three points to an 82 OVR in the game. There were a number of players down by two points including Calgary's Curtis Lazar (76), Edmonton's Alexander Petrovic (78), and Anaheim's Ryan Kessler (76).
There will always be debates over the ratings players have in sports games. Some gamers already feel that maybe the Blackhawks' Alex Debrincat and Blues' Jordan Binnington don't have as high ratings as they should. Those are just two examples. Some gamers even believe EA has hate for Debrincat based on his OVR and the fact he was left off several of the NHL 19 Team of the Year lineups.
As some gamers have pointed out in Twitter comments, the ratings adjustments don't take into account impressive player performances for the playoffs. Due to the fact there's only 16 teams competing in the postseason it would only update a number of players, creating an imbalance in the Versus mode with other non-playoff teams. That's why certain players may not have the boosts (or drops) one might expect.
How do you feel about the latest update to NHL 19? Let us know your thoughts on how the ratings adjustments look.
Sours: https://www.vgr.com/nhl-19-player-ratings-adjustment-roster-updates-arrive-as-playoffs-continue/
NHL 19 for Xbox One
NHL 19 for Xbox One
In NHL 19, hockey returns to its roots by taking the game to the great outdoors. Play on outdoor rinks and journey from the pond to the pros in new and returning modes. Compete with and against over 200 of the greatest hockey legends, including Wayne gretzky, all powered by the cutting-edge gameplay technology real player motion Tech. Rpm Tech delivers explosive-edge skating with faster acceleration, and more responsiveness. A new collision physics system also adds bigger, jaw-dropping hits. Introducing world of chel, a brand new game hub of new and returning create-a-character modes United under a single reward system. Design your character and progress to earn Custom Gear, equipment and over 900 new apparel customization Options, including lifestyle clothing like hoodies, jacket, Winter Knights and more. Express yourself with a unique look and personalize your game with brand new player classes and unique player traits that give you the freedom to look, feel and play the way you want.
Features
The Legends have arrived - play with or against the sport's greatest players, including Wayne gretzky
Real player motion Tech delivers explosive-edge skating, enabling more control, Acceleration and responsiveness up and down the ice
For the first time in franchise history, step onto the pond and compete in the EA sports Hockey League, NHL three, play now and the brand new modes NHL ones and pro-am
Sours: https://www.amazon.ca/NHL-19-for-Xbox-One/dp/B07DX8199T
Return to Hockey - #OurGameIsBack
We know Canadians are ready to get back to the rink, and so are we! From the grassroots to the highest levels of competition, Our Game Is Back, and we welcome you to join us in celebrating its return.
This is not just about our players returning to the ice. It's about welcoming back parents, volunteers, fans, coaches, officials and everyone who is part of the hockey community across Canada. Each of us has a reason to celebrate hockey's return, because we all have a place on Canada's largest team.
Now more than ever, our kids need physical activity, social interactions and opportunities to have fun on the ice while gaining valuable life skills. Hockey provides mental and physical benefits, and contributes to the well-being of all Canadians.
We know kids need to get back to playing games and enjoying the things they love. That is why Hockey Canada and our Members are working diligently to make it happen.
As registration rolls out across the country, we continue to prioritize the health and safety of our participants. Our multifaceted plan includes everything needed to get back to enjoying hockey while knowing you and your family are safe.
From coast to coast to coast, Hockey Canada and our Members are ready to providean environment where you can focus on building friendships and having fun again.
We know how passionate all of you are about hockey. Thank you for keeping the spirit of the game alive and well during a challenging 18 months.
It's time to share smiles and laughter, and celebrate together. Whether you are new to hockey, a returning player or a fan, we look forward to making new memories now that Our Game Is Back.
Michael Brind'Amour
Chair, Board of Directors
Tom Renney
Chief Executive Officer
Scott Smith
President & COO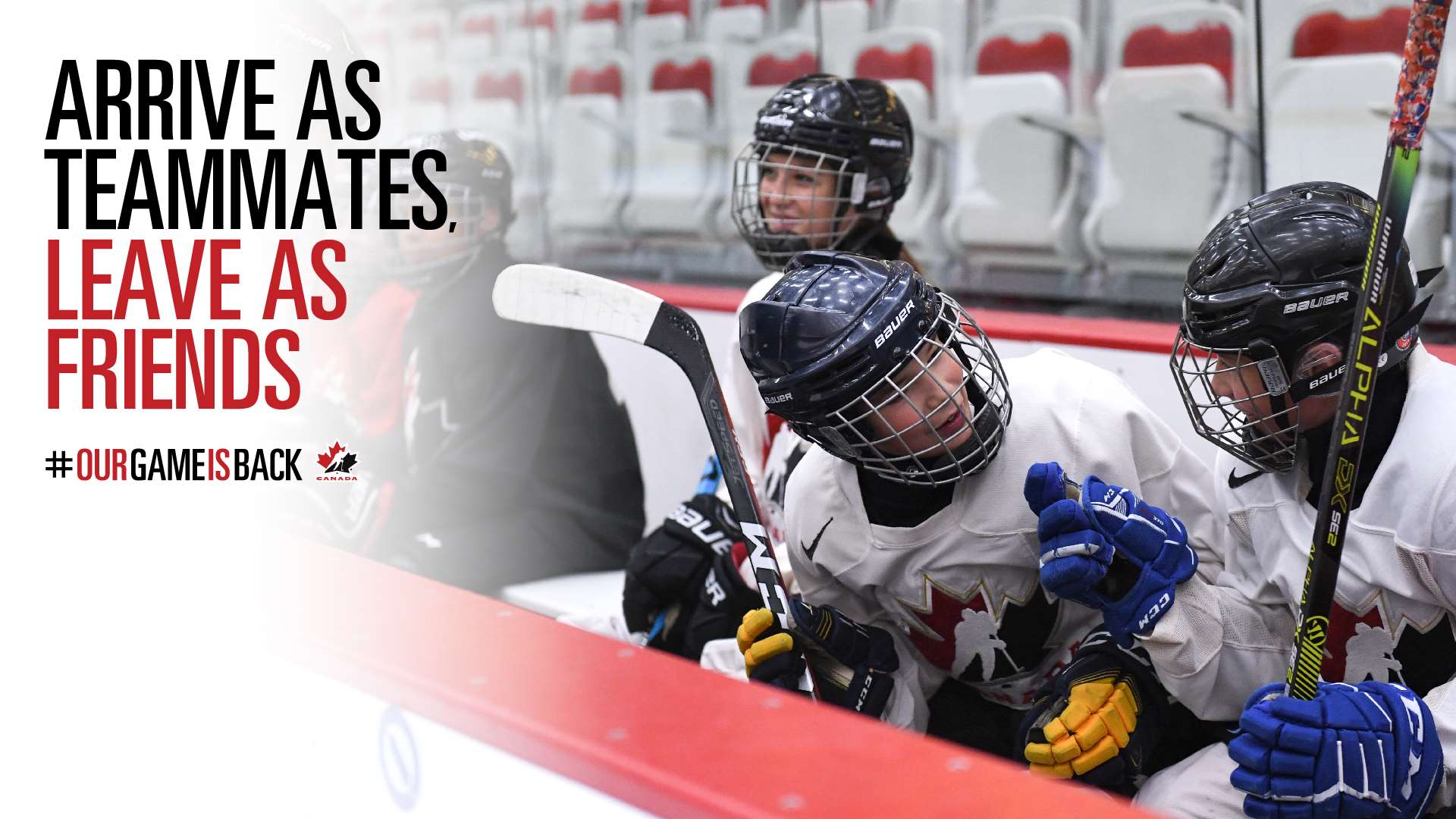 We're gearing up for a safe return to on-ice activities. Below are the guidelines surrounding Return to Hockey. Guidelines will be updated as more information becomes available.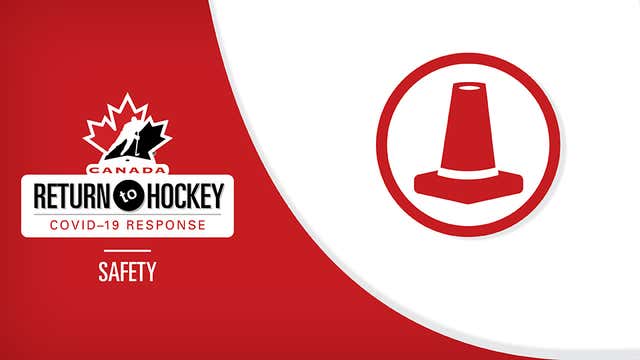 What are the facility guidelines? What hygiene protocols are in place? What happens if there is a positive COVID-19 test?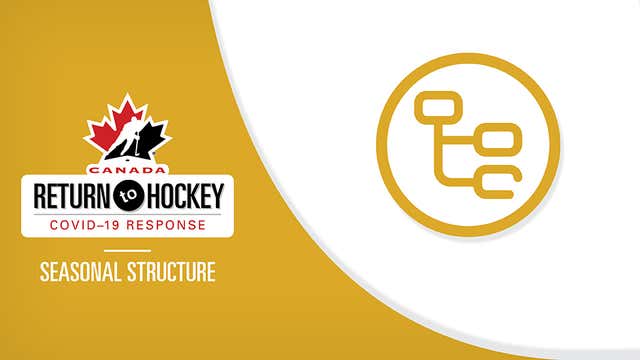 What are the four RTH stages? What could modified on-ice programming look like? What is the effect on registration?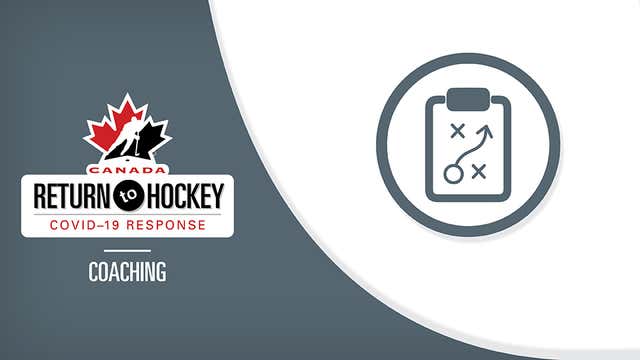 What are the minimum requirements for certification? Will coach clinics be offered by Members, in-person or virtually?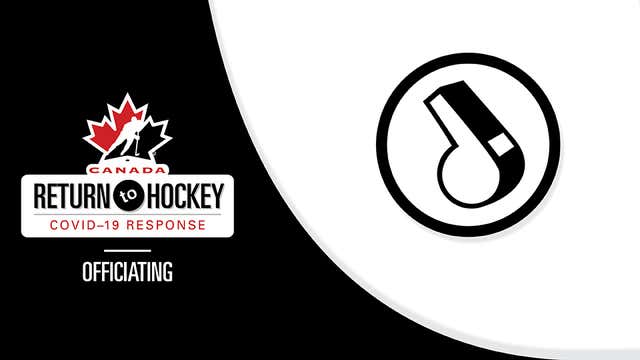 What is the certification process? What are the on- and off-ice guidelines? Are there any adjustments to playing rules?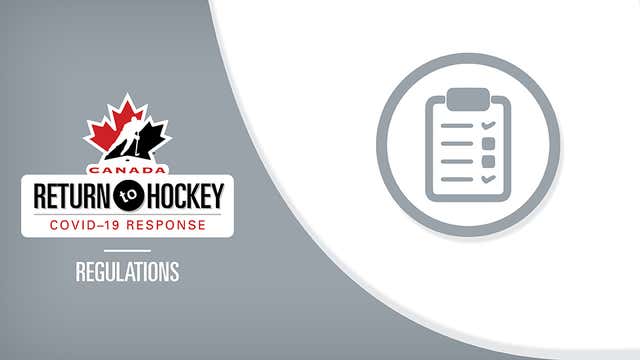 How will transfers and releases work? Will teams be allowed to travel? What are the cutdown dates for junior hockey?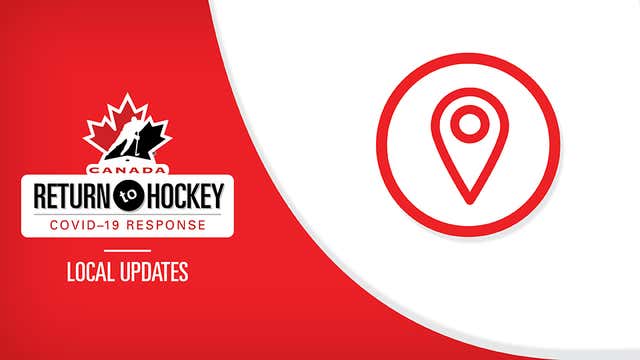 Sours: https://www.hockeycanada.ca/en-ca/exclusive/return-to-hockey
NHL 19 - Official Reveal Trailer
NHL Injuries - Injury Updates from the National Hockey League
LIVE SPORTS, SPORTSCENTRE AND MORE – STREAM ON TSN DIRECT!
TSN
NHL

Panthers' Thornton gets max fine for slash on Katchouk

Report: Sens' Murray to make season debut vs. Sharks

Kotkaniemi set to return to Montreal with Hurricanes

Ex-Sens F Anisimov signs one-year deal in KHL

Green on Hughes: 'I don't expect him to be out long'

Petry on Habs effort level amid 0-4 start: 'I can't explain it'

NHL: Sharks 5, Canadiens 0

Predators score twice in third period, top Kings

Draisaitl puts up four points as Oilers outlast Ducks

NHL: Kings 1, Predators 2

NHL: Islanders 4, Blackhawks 1

Wild surge past Jets in OT on Eriksson Ek's hat trick

Could Connor join the 50-goal club this season?

Sorokin stops 39, Islanders beat Blackhawks for first win

Oilers G Smith day-to-day after exiting win vs. Ducks

Raymond scores 1st NHL goal, Red Wings top Blue Jackets

NHL: Blue Jackets 1, Red Wings 4

CFL

CFL players who can't travel with teams to division finals, Grey Cup, cannot play

Must See: Williams makes slick one-handed grab at practice

CFL players who can't travel with teams to division finals, Grey Cup, cannot play

Did Harris' vaccination status have to do with his trade out of Edmonton?

Wheeler to isolate at least 10 days after positive COVID-19 test

Harris wasn't surprised to be traded by Elks

Dropping Back with Dave: Is the Elks next starting quarterback already in house?

Vaccinated Harris ready to help Als

Paredes named top performer after making six field goals

Stampeders bring back DB Roberson

Tiger-Cats activate QB Evans off six-game IL

Bombers acquire kicker Castillo from Lions

Blue Bombers can clinch first in West with win over Lions

After Week 2 criticism, Sewell has already smoothed things over with new QB Harris

Alouettes hope Harris acquisition will provide team a boost

Harris in quarantine, expected to dress in Week 13 against Riders

Lions sign QB Thomson, DL Soto to practice roster

Redblacks turning back to Evans after last week's benching

Alouettes acquire QB Harris from Elks

'He's a winner': Als GM Maciocia happy with Harris acquisition

NFL

Browns to start Keenum at QB vs. Broncos with Mayfield ailing

Saints' Jenkins becomes stakeholder in Burnley

Washington releases K Hopkins, adds Blewitt

On Second Thought: Life comes at you fast in the NFL

Browns QB Mayfield preparing to play Thursday against Broncos

Bills say Knox fractured hand in loss to Titans

Mayfield: I decide if I'm healthy enough to play

McVay regrets how Goff trade unfolded

Are the Bills still the best team in the AFC?

Stephen A. calls on Lamar Jackson to prove his greatness in the postseason

Ravens place OT Stanley (ankle) on season-ending IR

Browns' Chubb (calf) ruled out for Thursday night game

2021-22 NFL Broadcast Schedule

Report: Mayfield's shoulder injury not season-ending

Undefeated Cardinals finally claim top spot in Power Rankings

Derrick Henry reflects on massive game vs. Bills

Henry goes off for Titans, Bills come up short late

Titans stop Allen on 4th down, hang on to beat Bills

MLB

Eovaldi, Red Sox take issue with pivotal ball-strike call in loss

ALCS: Astros 9, Red Sox 2

NLCS: Braves 5, Dodgers 6

Astros awaken for seven in 9th to tie ALCS

'It's just hard to imagine a bigger hit': Roberts on Bellinger's game-tying homer

Dodgers rally to cut Braves' NLCS lead

MLB qualifying offer price drops by $500,000 to $18.9M

Report: Boone to return as manager of Yankees on three-year deal

ALCS: Astros 3, Red Sox 12

Red Sox pitcher Rodriguez mimics Carlos Correa's watch gesture

Schwarber, Red Sox slam Astros, take series lead

Red Sox look to keep the good times rolling at Fenway in Game 3 against Astros

Giants plan to exercise Posey's $22M option if he will play

Hawkins joins Cubs as new general manager

End to Blue Jays season leaves sour taste in Shapiro's mouth

Shapiro: 'We're going to get better' this off-season

Coles plans to put his 'stamp' on Nationals' hitters

How the Red Sox overcame a COVID outbreak and made it to the ALCS

Scherzer 'tired' after fourth appearance in 12 days

Braves walk-off Dodgers again for 2-0 NLCS lead

NBA

'Hold On, We're Going Home' - Raptors Season Opener

Why Stephen A. is concerned about Russell Westbrook

Can Westbrook find his rhythm in the Lakers' offence?

LeBron: I'm not worried about Russ at all

Previewing the 5 most exciting Canadian NBA players to keep an eye on this season

Boucher to play in Raptors' opener vs. Wizards

VanVleet ready to lead as Raptors open season on TSN

James, Davis reassure Westbrook after opening game struggles

Canada's Pangos finally arrives in the NBA after circuitous six-year route

NBA: Warriors 121, Lakers 114

Curry, Warriors stun James, Lakers in opener

Harden, after opting not to sign extension with Brooklyn Nets before deadline, says 'I don't plan on leaving'

Bucks begin title defence with victory over Nets

Pistons rule out Cunningham for opener against Bulls

Bagley's agent blasts Kings after forward left out of rotation - 'This is a case study in mismanagement'

NBA's 75 greatest players of all time: The first 25

Antetokounmpo, Bucks get their rings in banner ceremony

Silver unsure if there is a CBA fix to disputes like Simmons and the 76ers'

Soccer

Saints' Jenkins becomes stakeholder in Burnley

Top 5 Real Madrid goals in El Clásico history

Top 5 FC Barcelona goals in El Clásico history

Reliving the best moments in El Clásico history

Newcastle reshaping begins with manager Bruce leaving

Madrid forward Benzema absent for blackmail trial in France

UEFA Champions League: Besiktas 1, Sporting CP 4

UEFA Champions League: Club Brugge 1, Manchester City 5

UEFA Champions League: Atletico Madrid 2, Liverpool 3

UEFA Champions League: PSG 3, RB Leipzig 2

Quitting FIFA mulled in Europe to fight biennial World Cups

Vinícius double leads Real Madrid to rout at Shakhtar

Salah scores twice as Liverpool beats 10-man Atlético Madrid

Dominant Ajax beats Dortmund in Champions League

Messi scores twice to rescue PSG in win over Leipzig

Coates heads two goals as Sporting Lisbon beats Besiktas

Manchester City routs Club Brugge in Champions League

TFC looks to end the season on high note, starting with midweek Miami game

Gilles still basking in golden summer

Tennis

Prospect of no jab, no visa for Australian Open tennis stars

WTA on TSN: National Broadcast Schedule

Canadian Tennis Rankings - October 18, 2021

ATP on TSN: National Broadcast Schedule

ATP 1000 Indian Wells Final

Badosa, Norrie the unlikely winners at BNP Paribas Open

Basilashvili, Norrie reach Indian Wells final

ATP 1000 Indian Wells Semifinals

WTA indian Wells Semifinals

Basilashvili beats Tsitsipas to reach semis at Indian Wells

WTA Indian Wells Quarterfinal #4

WTA Indian Wells Quarterfianl #3

Felix, Larson named Sportswomen of the Year; Osaka earns Courage Award

Fernandez pulls out of Billie Jean King Cup

Ivanovic, Pennetta, Moya among six nominees for tennis Hall

WTA Indian Wells: Quarterfinal #2

WTA Indian Wells: Quarterfinal #1

Upsets rule 4th round at Indian Wells; Swiatek, Murray out

Fernandez: 'I've still got a lot to prove'

Golf

Bob Weeks Picks Six: Zozo Championship

Canadian Golf Rankings - October 18, 2021

Weeks: McIlroy's improved performance aided by mental approach to game

McIlroy pulls away to win CJ Cup at Summit in Vegas

Janzen wins Champions' SAS Championship in playoff

Fitzpatrick rallies late to win Andalucía Masters

Fowler returns to big stage and takes lead in Vegas

Jimenez, Cejka tied for lead in SAS Championship

Report: Martin has right leg amputated

Must See: Abraham Ancer gets incredible roll for rare albatross

Canada's Hughes goes low at CJ Cup

Mitchell builds five-shot lead at CJ Cup; Hughes seven back after 62

Parel shoots 65, takes one-shot lead in SAS Championship

Rahm fails to make cut at Andalucía Masters; Langasque leads

Streb leads a day of low scoring in CJ Cup

Hadwin ready to get back on track

Rahm's struggles continue with 7-over round in Spain

Hockey Canada

Canada's women's team drops third straight game with loss to Drumheller Dragons

Canadian Hockey on TSN Broadcast Schedule

Wickenheiser shares lessons from sports, life in new book 'Over the Boards'

Canadian women's hockey team to play men's Junior A opponents in Alberta

Toronto Six start more 'normal' second season in Premier Hockey Federation

Poulin claims top spot in TSN's Top 5 Women's Players

Poulin claims top spot in TSN's Top 5 Women's Players

Bucks top Canada's women's national team in exhibition

Canada's women's national team falls to Trail Smoke Eaters in exhibition

Men's Olympics hockey rosters to be finalized in early January

Hockey Canada cancels three national events

French hockey official Tardif elected IIHF president

IIHF announces men's and women's schedules for Beijing 2022

Canadian women's hockey team to play B.C. Junior A men as part of Olympic prep

Back on top: Five things we learned about Canada at the Women's Worlds

Canada's Turnbull suffers broken fibula in celebration

Poulin's magic touch gives Canada its first women's worlds hockey gold in nine years

Canada captures gold at Women's World Hockey Championship

Canada, USA headed to overtime

Canada scores two, draws even with USA after second period
Sours: https://www.tsn.ca/nhl/injuries
19 updates nhl
The NHL announced 15 players have tested positive for COVID-19 since Phase 2 activities began on June 8.
In total, the NHL has administered over 1,450 tests since Phase 2 began. That phase included players reporting to home facilities for voluntary, small group training. The NHL says over 250 players reported for Phase 2.
In addition to those 15 players, an additional 11 players have tested positive for COVID-19. Those positive results came outside of the Phase 2 protocol.
Click to download the MyTeams App for the latest Blackhawks news and analysis.
All players who have tested positive have been self-isolated and are following CDC and Health Canada guidelines, according to the NHL.
The league says they will continue to update the numbers of tests administered, and the results of those tests.

RELATED:Former Blackhawk Artemi Panarin expresses concerns over NHL's Return To Play plan
SUBSCRIBE TO THE HAWKS TALK PODCAST FOR FREE.
Sours: https://www.nbcsports.com/chicago/blackhawks/15-nhl-players-test-positive-covid-19-league-update
[NHL 19] Pack opening+ team updates. Huge pull!!!
Player Notes
Lightning place Nikita Kucherov on the LTIR

Nikita Kucherov (undisclosed) has been placed on the long-term injured reserve list.

Advice: Kucherov was hurt during Saturday's game against Washington. By putting him on the LTIR, the Lightning have ruled him out until at least Nov. 13, though it's entirely possible that he won't be ready by then. Lightning coach Jon Cooper hasn't provided a timetable yet, but he did say that he expects Kucherov to return at some point during the regular season. NBCSportsEDGE.com Today, 5:56 am

Erik Karlsson gets three points against Canadiens

Erik Karlsson scored a goal and registered two assists in a 5-0 win against Montreal on Tuesday.

Advice: This was Karlsson's first three-point game since Nov. 12, 2019. He is up to four points in two contests this season. NBCSportsEDGE.com Today, 4:57 am

Ryan Graves helps Devils best Kraken Tuesday

Ryan Graves recorded two assists in a 4-2 win against Seattle Tuesday night.

Advice: Graves last had a multi-point game on March 20. He has three assists in two contests this season. NBCSportsEDGE.com Today, 4:19 am

Filip Forsberg reaches the 500-game milestone

Filip Forsberg played in his 500th career game on Tuesday.

Advice: Forsberg had three shots and a hit in 17:57 minutes of ice time in his milestone game. He didn't get a point, but the Predators did earn a 2-1 victory against Los Angeles. All of his first 500 games have been with Nashville. He could become an unrestricted free agent this summer though. NBCSportsEDGE.com Today, 4:15 am

Canadiens descent continues on Tuesday

The Montreal Canadiens' woes continued on Tuesday with a 5-0 loss to San Jose.

Advice: Montreal has gotten off to a 0-4-0 start. They've been outscored 15-3 over that span. "There are so many times we're skating away from the puck; we're leaving guys out to dry, we're not playing as a unit of five," Petry said. "We're gonna go nowhere playing like that. There are a lot of things we need to improve." At least the Canadiens don't have to dwell too long on their struggles. They'll have a chance to bounce back Thursday against Carolina. NBCSportsEDGE.com Today, 4:04 am
NHL Roster Changes
View All
Injury Reports
| Player | Injury | Status | Effective |
| --- | --- | --- | --- |
| Anders LeeNYI - LW | Undisclosed injury | DTD | Oct 19, 2021 |
| Chris DriedgerSea - G | Undisclosed injury | IR | Oct 19, 2021 |
| Jack HughesNJ - C,LW | Undisclosed injury - left game | DTD | Oct 19, 2021 |
| Ondrej KaseTor - RW | Undisclosed injury | DTD | Oct 19, 2021 |
| Jake EvansMon - C,RW | Upper-body injury | DTD | Oct 18, 2021 |
Sours: https://hockey.fantasysports.yahoo.com/hockey/playerchangesoverview
Now discussing:
How do you update rosters on NHL 19?
Roster Update Download Instructions*:
In the NHL 19 main menu, select "Roster"
In the Roster section, select "Active Rosters"
In the Active Rosters section, select the most recent update organized by "Date & Time" under EA SPORTS™ NHL Official Rosters.
How often does NHL 21 update rosters?
EA is lazy and doing Roster updates only all two weeks.
What's the new NHL 20 update?
A new NHL 20 game update is scheduled to arrive tomorrow, fixing some gameplay issues, improved goalies, top speed skating issue, shot angle improvements, new content for World of CHEL and additional logos.
How do you download the updated roster for Madden 20?
How to download 2021 rosters in Madden 20
From the main menu, click on the 'customize' option, which is an icon shaped like a gear, on the bottom right.
Scroll down to 'share and manage files.
Press Triangle or Y, depending on your console, and click on 'search for online ID.
This is where PS4 and Xbox One owners will take different paths.
Does Madden 21 update rosters?
The final Madden NFL 21 roster update of the season has arrived and it includes futures signings for each squad as well. The final roster update for the season is now live!!
Can you update rosters on Madden 20?
Using the Rosters in Madden Franchise You'll be able to make further edits before or after starting the franchise mode, including updating more free agents and jersey numbers as that information becomes available for the rookies.
Do old Madden games update rosters?
No. EA does not update old rosters because they want you to buy the newest Madden game.
Are Madden 20 draft classes random?
With tens of thousands of random classes and variable traits, the draft in Madden 20 is a minefield that needs to be carefully navigated every season.
How do you import a custom draft class in Madden 20?
How to Import a Draft Class in Madden 20:
To import and create a roster you want to start up a random franchise and sim to week 3.
Once you get to week three it will say "scout college players" in the Things to do tab.
Once you click on that a tab will pop up and you will click "Auto-Generated Rookies.
How do you get drafted first overall in Madden 20?
The end goal of Madden 20's Face of the Franchise mode is to be drafted number one overall (obviously). To begin doing this, you need to win both games you play as a college QB. This means winning the semi-final, and the National Championship final games.
What is the best QB archetype in Madden 20?
Improviser QBs are the soon to be best archetype in the game
Improviser: Escape Artist in T3/ QB Playmaker in T2/Dashing Deadeye in T1.
Scrambler: Escape Artist in T3/ Evasive in T2/Fast Break in T1.
Field General: Hot Route Master in T3/ Protected in T2/Conductor or Last Ditch in T1.
Can you get drafted number 1 Madden 20?
In terms of your potential draft position, these decisions don't have much of an impact. Whatever you pick can lead to being a number one overall pick. This is more about you having the player you want. There are four options for each and will only decide the ratings your player has throughout the CFP and into the NFL.
Why is Bill Belichick not in Madden?
Belichick isn't in Madden because EA Sports has an agreement with the NFL Coaches Association to use the name and likeness of the league's coaches. Belichick is not a part of the NFLCA, and hasn't been for most of his career, which is why his name and likeness don't appear in the video game.
How much is Bill Belichick worth?
Bill Belichick Net Worth
| Name | William Stephen Belichick |
| --- | --- |
| Net Worth | $60 million |
| Age | 68 (born April 16, 1962) |
| Position | Head Coach |
| Source of Wealth | NFL coach |
How much do NFL players make off of Madden?
With the CBA approved, the NFLPA informed players they'll finally get their "Madden checks" that had been held in a work stoppage fund. The 2017 active player payment is $17,662 and 2018 payment is $16,966, to be paid out ASAP.
How do you fire a coach on Madden 20?
Go to owner tab, then click on the staff tab. Then I think can press (x) on xbox and fire coach ,trainer and scout. Bear Down !
Is there a coach mode in Madden 20?
Re: Madden 20 Coach Mode? Just hit start, then choose supersim and choose jump to and pick the next play. If you want to watch it, just make sure sim speed is set to slow.
Is there a coach mode in Madden 21?
You just go to the main menu settings and turn on coach mode and then go back into chise and once ball is snapped if you don't press anything they will just run the play.
Can you just coach in Madden 20?
Check out this page for tricks and tips on being a coach in Franchise Mode of Madden NFL 20! It's a bit of a misnomer as players are not just coaches but also general managers, so they can make trades, enter Contract Negotiations, set Scouting assignments, and more. …
Can you switch from coach to owner in Madden 20?
You can "Use Custom Coach" instead to make your coach more unique to you. If you are a coach or a player and want to change to an owner, you will be able to choose an owner as your role for the same team. If you don't like your player or coach then you can create a new one.
Is Madden 20 franchise mode good?
In Madden 20, it's one of the best aspects of a franchise mode that is still lacking in a number of areas. Again, the storytelling element is present. Your players have different development traits, and many of them can add more throughout their career.
How do you relocate as a coach in Madden 20?
No you have to be the owner to relocate. What you can do is create an owner relocate during the preseason and the retire the owner and switch to coach after you pick the city in week 1 that should work.
Which Madden 21 teams can relocate?
The available Madden 21 Franchise relocation cities are:
London, England.
Mexico City, Mexico.
Toronto, Canada.
San Antonio, Texas.
Orlando, Florida.
Salt Lake City, Utah.
Brooklyn, New York.
Memphis, Tennessee.
Which teams can relocate in Madden 20?
Teams you can relocate right away with the relocation settings listed above:
Bills: Rating 11 | Happiness BAD.
Buccaneers: Rating 14 | Happiness BAD.
Raiders: Rating 3 | Happiness BAD.
Rams: Rating 14 | Happiness BAD.
Titans: Rating 10 | Happiness BAD.
Sours: https://www.mvorganizing.org/how-do-you-update-rosters-on-nhl-19/
2525
2526
2527
2528
2529