The critically acclaimed bestseller in China, Banner of the Maid, has finally reached the shores of the Xbox One. It's a JRPG with turn-based strategic gameplay and boasts a rather deep narrative full of fantastical elements. Interested? Then let's find out more about Banner of the Maid!
Set in the 1790s, Banner of the Maid focuses on an alternate version of the French Revolution. First and foremost, it's a compelling story comprised of intrigue, glory and fantasy. You see, the House of Bourbon is on the verge of collapse, and many different factions have begun to conspire against each other – everyone's trying to take advantage of the current turmoil. The protagonist of this JRPG is a young officer named Pauline Bonaparte, who must lead her troops to victory, but also to tread carefully in these increasingly complicated political waters. She isn't just a brilliant officer though, Pauline is also a Maid; one of the fabled women possessing mysterious powers capable of turning the tide of a battle.
You will have to complete different quests and challenges in order to establish your political connections, gather much-needed funds to improve your weaponry, and secure supplies. Make your alliances with extra care however, because your actions may gain you the favour of the very factions that are competing for power in Paris.
As for the gameplay itself, prepare to command the most iconic troops of the Revolution era through deep, turn-based strategy encounters that will put your tactical skills to the ultimate test. At your behest are the brave and sturdy Infantry soldiers to the power of the Artillery, the fast charges of the Cavalry and the cunning Skirmishers, among others. These battles will take place within a fascinating reimagination of the European battlegrounds of the time. To add an extra dimension to the conflict, the terrain and weather effects can be used to your advantage.
If you're ready to turn the tide of the French Revolution alongside Napoleon's little sister, march over to the Xbox Store where Banner of the Maid can be bought for £14.99. There's also a bit of DLC available in the form of The Oriental Pirate (£4.29) and Miss Elisa's Journal (FREE), which lengthens your play-time with five new challenges and five new stages, respectively. Now, go and claim victory!
Game Description:
Banner of the Maid is a mix of turn-based strategy and JRPG, set in an alternate French Revolution (late 18th to early 19th century) with fantasy elements and a unique anime art style. A bestseller in China and acclaimed by thousands of fans for its strong gameplay and deep narrative, the game come to the Western markets fully localized to English. Meet more than 30 fascinating characters; the Revolution is a time for heroes: brilliant political minds, valiant generals, secret agents of the Royal Family, and even musicians with extraordinary talents populate France in its time of need. Meet and befriend (or fight against) historical characters such as Napoleon, Robespierre, Murat, and many more. More than 30 characters with different backgrounds and skills are available for you to command. Train your commanders to improve their special abilities, but also talk to them to win their trust and understand their hearts, and you will be an unstoppable force on the battlefield!
James Birks
Been gaming casually since the SNES as a youngster but found my true passion for games on the Playstation 1 (the forbidden word ooo). My addiction grew to its pinnacle with the purchase of an Xbox 360 & Xbox Live Service. A recovering GS hunter that will still play literally any game.
Sours: https://www.thexboxhub.com/turn-based-banner-of-the-maid-delivers-an-alternate-french-revolution-jrpg-to-xbox-one/
TU43 Banner Tutorial
Okay guys today I'm gonna help you guys learn how to make your own banners on Minecraft Console!
==================================
Social Media:
Instagram:@game2win
Twitter:@gametoowin
PokéAmino:@PokéSmarts
Goal Amino:@GameToWin
Leader Amino:@GameToWin
Brain Teaser Amino:@GameToWin
==================================
Before I start this if you haven't followed me yet, follow if you enjoyed, and leave a like for more tutorials.
I will help for mainly PS3 & PS4 and also help for Xbox 360 & Xbox One. If you're too lazy to read this scroll down and there'll be a video by, ibxtoycat.
1. Tabs
First, go into your crafting bench and on PS click R2 or L2 to switch tabs and on Xbox click RT or LT for Xbox and there will only be 2 options, your crafting tab and banner tab, go into the banner tab.
2. Make, Create, Or Copy!
There should be 3 options, the 1st one allows you to make a new banner, the 2nd one allows you to decorate your banners, and the 3rd one allows you to make one you've already made. Click on the 1st one to make one.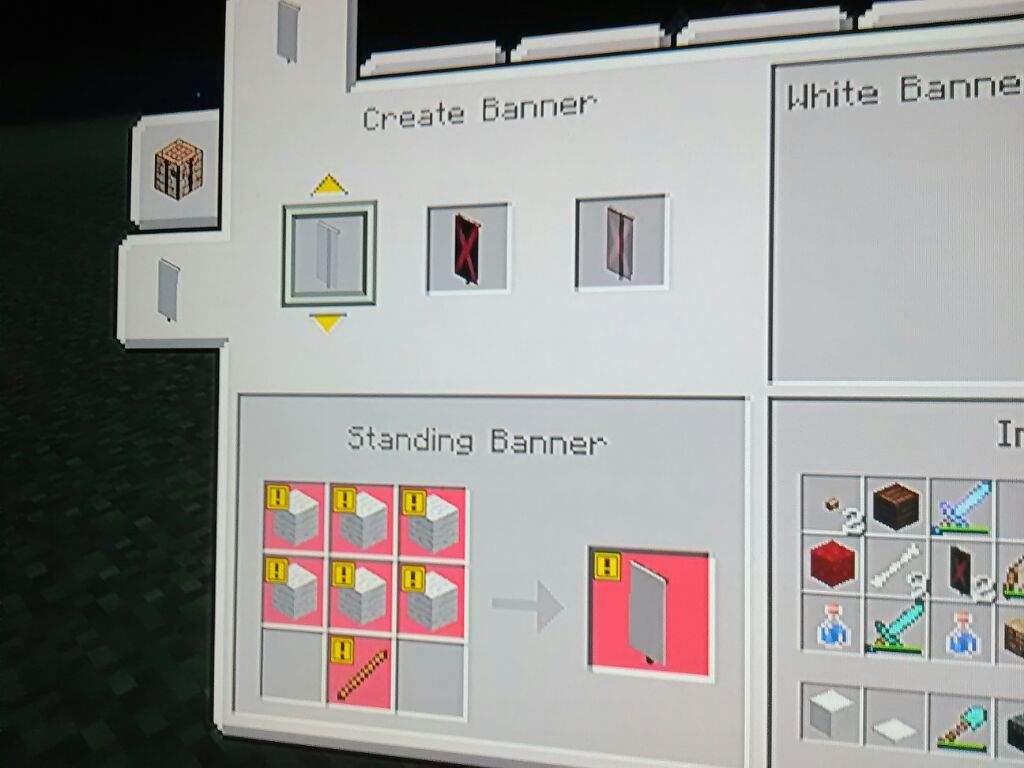 3. Decorate!
Go to the 2nd option and click triangle if on PS or Y on Xbox. You can there decorate however you want. This is my banner :arrow_down: :arrow_down: :arrow_down: :arrow_down: :arrow_down: :arrow_down: :arrow_down: :arrow_down: :arrow_down: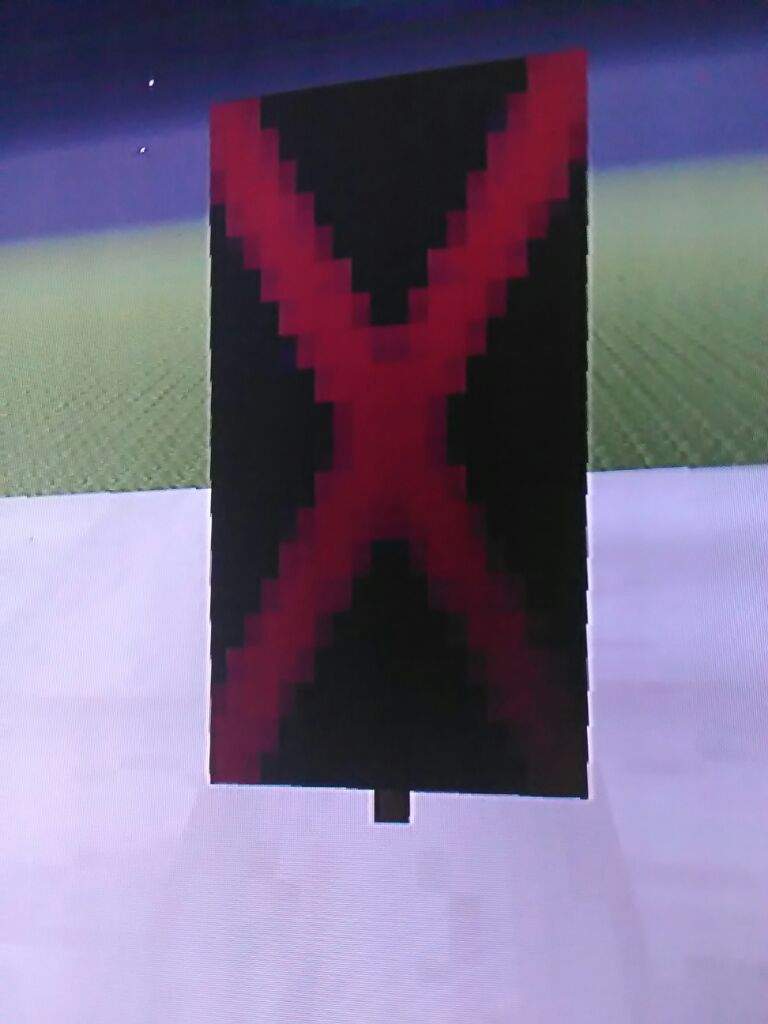 ==================================
I know my banner isn't much, but I still like it :innocent: . If you want a simpler version watch this video made by the YouTuber, ibxtoycat, go check him out he's pretty awesome :arrow_down: :arrow_down: :arrow_down: :arrow_down: :arrow_down: :arrow_down: :arrow_down:
Minecraft Xbox 360 / PS3 - Banner Tutorial (TU43 Banner Designs)
Anyway guys hope you enjoyed, I'll be back again with another video bye.
Sours: https://aminoapps.com/c/minecraft/page/blog/tu43-banner-tutorial/Pwum_uXmXDbeZJBJBnN3KG0lDXNmr
Banner of the Maid
Banner Of The Maid is a turn-based strategy game about the French Revolution developed by Chinese video game studio and CEAsia might seem likeBanner Of The Maid is a turn-based strategy game about the French Revolution developed by Chinese video game studio and CEAsia might seem like a wild combo on paper, but then we've seen a game come out this year that's steeped in authentic Japanese samurai culture developed by a studio in Bellevue, Washington. A fairly standard strategy RPG, you control a variety of troops with different abilities on a grid, working to defeat all enemies and sometimes to accomplish more specific objectives.
While these objectives get more complex as the game goes on, they don't always seem to make a lot of sense. Normally, a strategy RPG with solid gameplay, an interesting story, beautiful art and a strong soundtrack is one I'd be recommending without question and I really wish I could give Banner of the Maid that recommendation. However there are some shortfalls as well. If you are a fan of the genre you will enjoy the title if not this isn't the title within the genre to change your mind.…Expand
Sours: https://www.metacritic.com/game/xbox-one/banner-of-the-maid
xbox live profile banner tool
Masha did not stop. They talked as if Vetal and I were not here. - Well, if you prepare her, then not really, the main thing is to relax.
Banner xbox 360
Here I am. - the clear voice of the hostess interrupted our excursion. - Olezha, now it's your turn to wash and we'll drink wine. She was in exactly the same translucent dressing gown as we were wearing, but not in the one in which she met.
How to Get Cover Art FreeStyle Dash 3 (RGH/JTAG)
She with animal passion began to bring me to orgasm. We gave ourselves up to pleasure so much that we didn't hear Ilona come in. - What are you doing. - we heard.
Similar news:
Meanwhile, a second dog tried to jump on Masha, which was licking her ass and pussy. Looks like the smell of the girl, aroused him and he already had a little guy too. Grasping Masha's ass with his forepaws, he awkwardly poked his small weapon into the girl's soft buttocks, not getting into the vagina, but trying to fuck her.
The big dog rammed Sveta's mouth with his movements, and she, with her eyes closed, sucked at him. Opening her eyes, she suddenly found right in front of her face a ball swollen on the penis, much larger in diameter.
2253
2254
2255
2256
2257