Comprehensive Spine Center Offers Precise, Innovative Procedures for Spinal Disorders
Schedule an appointment:216-286-8888.
The spine is a complex structure consisting of vertebra, discs, nerves and the spinal cord. A healthy spine is critical to many activities of daily living. Actions such as turning, bending, standing and lifting cannot be accomplished without pain when certain spinal conditions exist.
Recent technological advancements in spinal surgery, including minimally invasive spine surgery techniques utilized by our spinal specialists, result in less discomfort, shorter recovery times and improved results for our patients.
In addition to utilizing advanced spine surgery techniques designed to benefit patients' health and recovery time, the spine specialists at UH Spine Institute are actively involved in many research projects that are contributing to the development of cutting-edge treatment options. Our spine specialists treat a variety of disorders including arthritis, degenerative disorders, scoliosis, herniated discs, spinal tumors, fractures and paralysis.
Close Collaboration for Optimal Results
The UH Spine Institute brings together leading experts from a variety of disciplines who collaborate using the latest clinical advances and technologies. The dedication of our spinal specialists to their patients extends far beyond what happens in the operating room. Many are involved in nationally funded research that may lead to future innovations in medical care.
Our team consists of spinal specialists across many disciplines, including neurology and neurosurgery, orthopedics, physical medicine and rehabilitation, radiology, rheumatology, and pain management, who are dedicated to the management of spinal pathologies.
Our nationally recognized spinal surgeons specialize in novel, minimally invasive spine surgery techniques using leading-edge, intra-operative computer-assisted navigation technology for improved accuracy and efficacy. This translates into less discomfort, minimal blood loss and shorter recovery times. UH physician-scientists have developed much of the technology in use today around the world. Supported by the National Institutes of Health (NIH) and other agencies, are spinal specialists continue to engage in multiple, ongoing research projects.
At UH Spine Institute, we focus on providing comprehensive, patient-centered care and evaluate spinal problems in terms of how they affect the person's overall health and lifestyle. This highly effective approach allows our spinal specialists to better understand our patient's condition and how it affects their lifestyle, and helps our team plan the recovery process. Our patient-centered approach has been proven to increase quality of care, increase patient satisfaction and improve outcomes.
Patient Education Videos
Watch our patient education videos to learn more about spine conditions and the latest treatment options.
Make an Appointment
Your health is important. Don't delay care.
Offering in-person, video and telephone visits. Call today to see which option is right for you.
216-286-8888
Learn more about virtual visit
Sours: https://www.uhhospitals.org/services/spine-services
Frequently Asked Questions
What is laser spine surgery?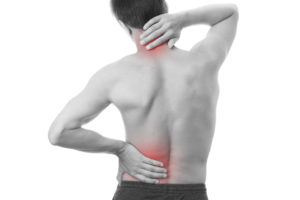 Contrary to popular belief, "laser spine surgery" rarely, if ever, involves a "laser." The term "laser spine surgery" originated decades ago when a "laser" was used to cauterize the disc in a percutaneous manner. The idea of a minimally invasive approach to spine surgery subsequently evolved and became associated with the term "laser."
What has now become known as laser spine surgery is simply minimally invasive spine surgery performed through a small incision with the aid of a tubular retractor system and the visual guidance of either a microscope or an endoscope. This kind of minimally invasive surgery is attractive because of minimal tissue disturbance and faster recovery. It is technically challenging, however, and requires a specially trained spine surgeon, like Dr. Eubanks, to achieve good outcomes.
When is spine surgery needed?
Unless you have a neurologic deficit or intractable pain, most spine problems can and should be initially treated non-operatively. Low back pain, neck pain and even radiculopathy (radiating nerve pain), will often improve with non-operative management such as physical therapy, traction, medications, steroid injections, acupuncture, and other treatments.
What are common causes of low back pain?
Low back (lumbar) pain can be caused by many factors. The low back is made up of bone and soft tissue, including discs, muscles, ligaments, and nerves. All of these factors can contribute to low back pain. Degenerative discs and arthritic changes, or normal aging and wear on the body, are common causes. Other frequent sources include muscle strains, nerve impingement, or ligament tears.
Less common sources of back pain are caused by broken bones, stenosis or narrowing around the nerves, and illness. Back pain can also be referred from other organ symptoms in the abdomen and pelvis.
What are common causes of neck pain?
Similar to the low back, the neck, or cervical spine, is made bone and soft tissue. All of these can cause neck pain as well. Common causes are degenerative discs, arthritic changes, and muscle strains. Sometimes neck pain can be caused by spinal cord or nerve impingement.
What is a muscular strain?
A muscular strain happens when the muscle itself is torn or damaged. The muscle can become inflamed, swollen, and even spasm. Lumbar strains occur in the low back, whereas, cervical strains occur in the neck. There are other types of muscular strains throughout the body. Muscular strains typically improve uneventfully over time without the need for surgery. Most strains respond to non-operative treatments such as: stretching, light exercise, ice/heat, and anti-inflammatories. Sometimes a medical provider may prescribe a muscle relaxant.
What can protect against low back pain?
The best techniques to protect against low back pain include regular cardiovascular exercise, core strengthening exercises, maintaining a healthy weight, and being a nonsmoker. Cardiovascular exercises include anything that raises the heart rate, including walking, running, swimming, hiking, etc. The core includes the muscles of the abdomen and low back. They support the back. Good posture and alignment are helped by a strong core. Smoking contributes to degenerative disc disease and is highly correlated with chronic low back pain.
What are non-operative treatments for low back pain?
Non-operative (conservative) treatments for low back pain typically include a referral to physical therapy. A therapist will then teach the best stretches and exercises to reduce and help prevent low back pain and injuries. Good posture techniques may also be taught. This is also true for neck pain.
Acetaminophen (Tylenol) or over the counter anti-inflammatories, such as ibuprofen or naproxen, are typical first-line medications. Sometimes a medical provider may add in a prescription for a medication that is stronger. Narcotics, or opioid based medications, are not a good treatment for low back and neck pain. Many times pain is caused by inflammation and narcotics do not help with inflammation.
What is radiculopathy?
Radiculopathy is nerve pain radiating from the spine. This means the nerve is being pinched or irritated in one place but is felt in another. Common types include cervical radiculopathy (nerves impinged in the neck) and lumbar radiculopathy (nerves impinged in the low back).
Cervical radiculopathy typically refers to pain felt in the arm or upper extremities. Lumbar radiculopathy is pain felt in the buttocks and leg or lower extremities. Lumbar radiculopathy is a form of Sciatica.
Radicular symptoms can present in different ways. It may be felt as pain, weakness, numbness, and/or tingling.
What are non-operative treatments for radiculopathy?
Similar to low back and neck pain, non-operative treatments for radiculopathy may include a referral to physical therapy. A therapist will then teach the best stretches and exercises to reduce nerve pain. For cervical radiculopathy, traction is often helpful. Traction is gentle pulling on the neck.
Again, acetaminophen (Tylenol) or over the counter anti-inflammatories, such as ibuprofen or naproxen, are typical first-line medications. Sometimes a medical provider may add in a prescription for a medication that is stronger, such as an oral steroid. Many times pain is caused by inflammation. Narcotics do not help with inflammation and are not always appropriate for radicular pain.
Dependent on what is causing the radicular pain, steroid injections may be appropriate. These are typically done by Pain Management doctors. Steroid is injected around the nerve to help calm down nerve pain.
For more information, read Dr. Eubanks research on non-operative treatment of cervical radiculopathy here.
What is the difference between degenerative discs, disc bulges, and herniated discs?
Intervertebral discs sit between the bones of the spine. They are made of two parts, a fibrous tough ring called the annulus fibrous, and a soft center, called the nucleus pulposus. With aging the discs become less fluid filled and lose height. This is a degenerative disc. It can be determined by a radiograph, or x-ray, by seeing the loss of space between the vertebrae.
Disc bulges and herniated discs are seen on an MRI and sometimes a CT scan. A herniated disc is when a piece of the inner soft nucleus pulposus breaks off and moves past the annulus into the spinal canal where the spinal cord and nerves are. If it touches a nerve, it may cause radiculopathy. A bulging disc is a degenerative disc that is not herniated. Other injuries that can occur to a disc include annular tears. A layer of fibers of the annulus may be injured or torn. This may cause inflammation and pain.
When do I need an MRI?
Most low back pain, neck pain and even initial nerve pain can be treated without an MRI. An MRI is needed by your surgeon when he or she is discussing potential surgical intervention. These days, most insurance companies will not pay for an MRI until you have done 4-6 weeks of non-operative management (physical therapy, chiropractic care, pain management, etc.). Sometimes an MRI is needed more acutely, however, when a patient has a neurologic deficit or there is concern for spinal cord compression or the presence of a tumor or metastasis.
What is cervical myelopathy?
Myelopathy is a term used to describe spinal cord dysfunction arising from compression in the cervical or thoracic spine. Myelopathy typically presents with balance disturbance, coordination problems, numbness and tingling in the extremities, weakness in the arms or legs, and even muscle wasting.
Typically, it arises from chronic spinal cord compression secondary to degenerative arthritis. It often develops so slowly that the effects go unrecognized and get chalked up to "just getting old." Sometimes, myelopathy can present more acutely secondary to a large disc herniation in the neck or trauma. Myelopathy often requires surgery to decompress the spinal cord and stabilize the spine to prevent ongoing and further neurologic deterioration.
What is spinal stenosis?
Spinal stenosis is the term used to describe narrowing of the spinal canal. This can be congenital (meaning we are born with a small diameter in the spinal canal), degenerative (secondary to arthritis), traumatic (secondary to a spine fracture or dislocation), or pathologic (because of a spinal tumor). By far, the most common kind of spinal stenosis is degenerative. Degenerative spinal stenosis occurs when arthritis, thickened ligament, and/or disc bulges concentrically narrow the spinal canal and compress the spinal cord or nerve roots.
What is the difference between an Orthopedic Spine Surgeon and a Neurosurgeon?
The difference between and orthopedic spine surgeon and a neurosurgeon is largely one of background. Whereas an orthopedic spine surgeon spends part of his or her training doing orthopedics, a neurosurgeon spends part of their time doing brain surgery.
An orthopedic spine surgeon is typically specialty trained, doing a fellowship in spine surgery, and typically does exclusively spinal surgeries. A neurosurgeon typically does not have fellowship training and may do brain surgery as well as spine surgery. However, both a well-trained orthopedic spine surgeon and neurosurgeon are capable of handling most spine procedures. When selecting between an orthopedic spine surgeon and a neurosurgeon, pick the surgeon who only does spine surgery and performs a high number of procedures every year.
Sours: https://www.clespinecenter.com/frequently-asked-questions/
About University's Ortho/Spine Program
Treatment at University Hospital's Orthopaedic & Spine Center does not begin – or end – with surgery.
From pre-treatment education to post-surgical recovery, University Hospital's Orthopaedic & Spine Center creates a tailor-made plan to put you on the road to recovery faster, and with less pain. The Orthopaedic and Spine Surgeons who practice at University Hospital provide expert medical care for patients through evaluation, treatment and rehabilitation. This includes University's $9 million expansion of our ninth floor, with 45 private rooms specially designed for orthopaedic and spine patients' safety and comfort.
Our Ortho/Spine Team is Rated the Best in the Region
University Hospital is proud to have the largest medical staff in our area and especially proud to have one of the top orthopaedic & spine programs in America.
University Hospital also is the only facility in the CSRA to receive the Blue Cross Blue Shield® designation as a Blue Distinction Center+ for Knee and Hip Replacement as well as for Spine Surgery.
University Hospital also is the only facility in the CSRA to be designated an Aetna Institute of Quality® for total joint replacement and spine surgery.
For more information about any
of these orthopaedic or spine procedures ...
For orthopaedic information, call 706-774-2760.
For spine information, call 706-774-5928.
* Blue Distinction Centers (BDC) met overall quality measures for patient safety and outcomes, developed with input from the medical community. Blue Distinction® Centers+ (BDC+) also met cost measures that address consumers' need for affordable healthcare. Individual outcomes may vary. National criteria is displayed on www.bcbs.com. A Local Blue Plan may require additional criteria for facilities located in its own service area. To find out which services and providers (including hospital based physicians) are covered under your policy, or to learn about Local Blue Plan Criteria, contact your Local Blue Plan; and contact your provider before making an appointment to verify its current Network and Blue Distinction Centers status. Each hospital's Cost Index is calculated separately, based on data from its Local Blue Plan. Hospitals in portions of CA, ID, NY, PA, and WA may lie in areas served by two Local Blue Plans, resulting in two Cost Index figures; and their own Local Blue Plans decide whether all hospitals in these areas must meet Blue Distinction Centers+ national criteria for one or both Cost Index figures. Neither Blue Cross and Blue Shield Association nor any Blue Plans are responsible for damages, losses, or non-covered charges resulting from Blue Distinction or other provider finder information or care received from Blue Distinction or other providers. To find out more, contact your Local Blue Plan.
Sours: https://www.universityhealth.org/orthopaedics-spine
Endoscopic Spine Surgery: Why Has it Not Taken Off in the US - Brian Kwon, MD
Minimally Invasive Spine Surgery Comes to University Hospitals St. John Medical Center
Surgeon Richard Rhiew, MD, PhD, with the new
Neuronavigation technology now in place at
UH SJMC.
Minimally invasive spine surgery has come to University Hospitals St. John Medical Center in Westlake.
Bringing state of the-art neurosurgical approaches to the care of spine – and brain – patients is one of the ways UH SJMC is revolutionizing community medicine.
These services mean shorter hospital stays, less pain and incisions the size of a quarter. They all add up to making life easier for patients.
"This is all part of $1.7 million in upgrades we have brought to the community," says UH SJMC President and CEO Robert G. David. "The goal of this hospital is to be a regional hub."
Traditionally, spine surgeons have taken an 'open' approach to spine and neck surgeries. These traditional surgeries include a large incision and typically mean a hospital stay of 2-3 days.
The team at the UH SJMC Neurological Institute is specializing in minimally invasive approaches. Surgery is mapped out by sophisticated imaging equipment before an incision is even made. Oftentimes, the patient can go home the next day or even an hour or two after the procedure.
"I tell patients it is basically like GPS," says Board Certified neurosurgeon Richard Rhiew, MD, PhD, of the Neuronavigation technology. "In the old days, if you drove to someone's house you would flip out your map. Today, you would use a GPS. That's what this Neuronavigation CAT technology is to a piece of paper. Do you want me to drive there with a map? Or do you want me to use GPS? It is totally technology driven."
How It's Done
Laminectomy, discectomy and even fusion patients can be candidates for minimally invasive surgery.
Laminectomy (a procedure which corrects narrowing of the spinal canal due to arthritic changes) is a common corrective surgery for spinal patients.
The surgeon relies on an x-ray first, to localize the precise area of the pathology. Then, an incision that is typically about three-quarters of an inch is made to come right down to the site of the disc herniation.
Guided by a microscope and working through a set of tubes about the size of a quarter, the operative channel is just enough for the small surgical instruments that are utilized.
The surgeon is able to identify the disc and the exiting nerve root and remove the disc without having to do any significant muscular retraction. The approach means less patient stress and easier recovery.
An Example
Margaret Hess of North Royalton is a patient of Dr. Rhiew who experienced success through minimally invasive spine surgery. Because of her risk factors related to a heart condition, her need for a laminectomy had been denied.
"I couldn't be on the table for more than 4 hours because of my heart condition. So they did the minimally invasive approach. I was very grateful," reports the 61-year old.
She could not stand for more than 8 minutes prior to surgery because of her back pain. "Now I can get back to cleaning and cooking," she laughs. "It used to take me days to get ready for a dinner party. I would have to sit for 10 minutes and then stand for 10."
Her stenosis was relieved via a 1 ½ inch incision and she was back on her feet in 24 hours. An open procedure would have meant a 4-5 day hospital stay.
Neuronavigation
Neuronavigation is the set of computer-assisted technologies used by neurosurgeons to guide or "navigate" within the confines of the skull or vertebral column during surgery.
The Navigation system allows the team at UH SJMC to reconstruct a patient's spine in three dimensions visually.
They start with a Volume CT scan, which is very detailed. The computer in the operating room reconstructs the spine in three dimensions. Surgeons can plan out an exact strategy before an incision is even made.
"My goal as a surgeon is to make sure the first time around we are getting an adequate decompression," says Dr. Rhiew. "This is where, in real time, I can see on the Navigation that I am, in fact, drilling wide enough. Without the Navigation, you are just going by what you can see visually. Then, if you do a CAT scan post-op you might wish it was wider. But with the Navigation you know right where your cut line is supposed to be."
All the variances that once would make it impossible to perform minimally invasive surgery go away with Navigation.
A Brain Injury
Alia Hdeib, MD, is double-board certified as a neurological oncology surgeon and also a neurological spine surgeon. She shares Dr. Rhiew's enthusiasm for the Neuronavigation equipment now at UH SJMC.
"It helps us in both brain and spine surgery because we can map right where we need to go in the spine and we can have accurate imaging for the brain as well," she says.
Its presence on the UH SJMC campus means lives will be saved.
"We have the team, the experts, the facilities and the infrastructure to provide these services locally to everyone here on the west side," she says. "We are very fortunate to be able to bring these services to the community and be present in the community when there is a need in an emergency or emergent setting."
Recently, Dr. Hdeib received a patient who had experienced a serious cranial trauma with a subdural hematoma.
"To perform her surgery locally and not somewhere else saved her life," said Dr. Hdeib. "Now, she is doing very well and was here for just a few days. It was because the facility here at UH SJMC had this process in place that allowed us to do it here and save her life in an emergent setting."
The Neurological Institute at UH SJMC
The Neurological Institute at University Hospitals St. John Medical Center means world class care is uniquely delivered within a community setting.
UH SJMC Neurological Institute team members include Richard Rhiew, MD, Alia Hdeib, MD, and Tanvir Syed, MD.
"The UH Neurological Institute set on a grand plan a couple years ago with the focus on bringing the latest high tech advancements in neurological and surgical care to the community," reports Nicholas Bambakidis, MD, Director, Neurological Institute, University Hospitals.
"This is one of these big core elements that brings to UH St. John Medical Center real advances in neurosurgical care. It also has many applications in addition to spine and spine surgery for cranial and trauma cases. UH St. John Medical Center is a Level 3 Trauma Center."
"There are 72 physicians in the entire University Hospitals Neurological Institute," reports Richard C. Hundorfean, Administrative Director, Neurological Institute at University Hospitals.
A wide range of neurologic conditions can be referred to the appropriate specialist within the Institute, including stroke patients, or aneurysm and more.
Now that UH SJMC has Neuronavigation equipment, Hundorfean expects other hospitals that lack its sophistication will be sending their emergency patients to UH SJMC.
"This speaks volumes to what we are able to do. This equipment is top of the line, state of the art," he says. "You now have access to all of these great physicians, these surgeons and all of this new technology at a community location instead of having to travel long distances to get to a complex surgical site.
"Your complex care is no longer just downtown at the Cleveland Medical Center. This ensures that the complex and minimally invasive procedures that the Neurological Institute is doing here spreads from the West Side all the way to the East Side so patients can stay local, have it convenient and close to home. It truly is a team approach."
Please follow and like us:
Comments
comments
2018-03-07
bob
Sours: http://www.thevillagernewspaper.com/2018/03/07/minimally-invasive-spine-surgery-comes-university-hospitals-st-john-medical-center/
Spine institute uh
Conditions We Treat
Arthritis, inflammation (swelling) in the joints in the spine
Back pain
Carpal tunnel syndrome, where the median nerve is squeezed (compressed) between bones in your wrist
Cervical spine conditions, or neck conditions
Compression fractures, where a vertebra is damaged and collapses, often due to loss of bone mass
Degenerative spine conditions, or gradual loss of normal spine structure and function.
Disk disease, conditions caused by the breakdown of the disks that separate the vertebrae
Herniated disk, when a disk bulges, causing symptoms like pain and numbness
Lumbar spine conditions, or lower back conditions
Myelopathy, a nerve injury in the spinal cord
Neck pain
Sacroiliac joint dysfunction, an often painful condition in the joint connecting the pelvis and the bone at the base of the spine
Spinal deformities like scoliosis and kyphosis, which are abnormal curvatures of the spine
Spine fractures
Spinal stenosis, narrowing of the spinal canal surrounding the nerves of the spinal cord
Spine trauma and injuries
Services We Offer
Your back, neck and spine care may start with medical treatments or combine medical and surgical techniques to get you on the road to recovery. Our surgeons specialize in minimally invasive techniques, which use fewer, smaller incisions so you can recover faster. Typical treatment options include:
Interventional therapies, which help reduce pain from conditions that are difficult to treat. These include procedures like rhizotomy, dorsal root ganglion stimulation and endoscopic foraminotomy.
Minimally invasive surgeries, which can offer some patients faster, less painful recovery. These include endoscopic spine surgery and minimally invasive laminectomy and diskectomy.
Spinal fusion surgery, which can help treat damage or deformities in the spine. We perform a number of advanced techniques, including anterior lumbar interbody fusion, lateral interbody fusion, sacroiliac fusion and minimally invasive surgical fusion.
What to Expect
From day one, our focus is providing you compassionate service. You will be greeted by our friendly staff, fully committed to caring for the whole you. At your visits, our doctors take the time to get to know you and your needs. 
You'll begin by meeting with a surgeon, who will ask questions and recommend tests to help you determine your treatment options. If you are experiencing numbness or tingling in your arms or legs, we may also perform an EMG (electromyography) to test how well your nerves are conducting signals.
We'll help you understand your treatment plan and choose the best options available to you. If you need surgery, our inpatient team will be by your side before, during and after your procedure. You'll come back two weeks after your surgery for a checkup to see how your recovery is progressing. We'll continue to guide your recovery so you can get back to doing the things you love. 
How to Get Help
If you're experiencing pain or discomfort in your neck and back, we can help. To learn more about how to get a referral to our neurosurgeons, call 909-558-0800.

Sours: https://lluh.org/neurosurgery/our-services/spine-surgery
Endoscopic Spine Surgery: Why Has it Not Taken Off in the US - Brian Kwon, MD
Well, and not just friends. I'll tell you how I was in practice at school. Even a whole porn series can be filmed about this (although of course you understand that what you read below is slightly.
Similar news:
Asked Maksik. - It's okay, I just love you so much !!. Max started talking to me about fishing. All I did was answer: Yes, darling.
170
171
172
173
174