Egyptian Party
Easy Party Ideas
›
Kid Parties
›
Egyptian Party
This post may contain affiliate links. Read our full disclosure policy. 
I've always LOVED Egypt. I think it is fascinating. I was able to go as a tourist several years ago, and it just made me all the more intrigued!
Read all about this birthday party idea and you might decide to "Walk like an Egyptian", just like old King Tut!
You could also use some of these ideas as part of a treasure hunt party or an adventurer party, such as an Indiana Jones Party.
Let's travel to Ancient Egypt....
---
Egypt Party Invitations
Print invitations on parchment type paper to look like a papyrus.
Write each guest's name and the invitation in hieroglyphics (make sure you include a translation!)
Send details as a memo for an "Egypt Expedition".
Make a treasure map leading the way to an long lost Egyptian treasure.


---
Egyptian Party Decorations
Use some Egyptian cutouts of pyramids to decorate your walls (make your own with large sheets of posterboard).
Decorate in black or royal blue and gold. Gold balloons and streamers would be perfect, along with gold partyware!
If an indoor party, decorate sheets with stencils of hieroglyphics and hang them on the walls.
Think of things you'd see in the desert - palm trees,sand, camels...
---
Egyptian Theme Ice Breakers and Activities
Decorate Pharaoh masks
Checkout homeschool websites for lots of craft ideas. (Hint: Pick crafts where the kids can make something creative with little or no supervision.)
Make a mummy craft! Take a popsicle stick, wrap it in strips of muslin and glue on googly eyes.
Let the kids make cartouches using an Egyptian Symbols--A Hieroglyphic Stamp Kit
---
Egyptian Treasure Hunt
Set up your party as party as a great expedition. Your guests could be Ancient Egyptians, or they could be modern day explorers.
Pick some fun games, and arrange them as party of your quest. Create a running story to go along with the games.
For example, tell them that you are looking for the Pharaoh's treasure. Start off with the first clue and a task that they must perform. For example, they must learn the ways of wrapping a mummy, so have them do the mummy wrap game.
Once that is "successful", the leader (you) can give them their next clue, which would be to search for a jewels in a sandbox. The jewels could then be used as part of a craft.
One of the clues could be a map in hieroglyphs (along with a legend) that must be deciphered.
Choose games from the list below based on the age of your guests. Make the last clue lead to the treasure they've been seeking. Perhaps their party favors, a piñata, or maybe even the cake!


---
Egyptian Theme Party Games
Walk Like an Egyptian - Walk like an Egyptian and play a fun game of Follow the Leader.
Dance or Freeze Dance - Dance to fun Egyptian themed songs.
Mummy Wrap Game - Often reserved for Halloween parties, this is perfect for an Egyptian party! Divide players into teams. Give each team a supply of toilet paper and on "Go" have them wrap up a team member like a mummy. After the designated time, call a winner!
Scavenger Expedition - Set off on an expedition and go on a Scavenger Hunt.

Archeologist Dig - Hunt for treasure! Perhaps fill a kiddie pool with sand, and hid some fake gems and beetles in the sand.
Pin the... - For smaller parties, play Pin the Head on the Sphinx (or whatever else you decide that fits this theme!), pin the crocodile in the Nile.
Obstacle Course - Create an obstacle course - jumping over the Nile River, crawling thru a tomb (large appliance box or tunnel)...
Snake Drop - Take turns dropping rubber snakes into a basket or jar.
Adventurer Games - Play some Indiana Jones type party games.
More Kids Party Games to add to your Egyptian Party
---
Egyptian Party Favors
A Fun with Egyptian Stencils book.
Give some explorer type party favors, such as binoculars, or an Indiana Jones type hat.
Fake Jewels
Make a CD of fun Egyptian songs, like Walk Like an Egyptian and King Tut
---
Egyptian Party Birthday Cake Ideas
Build a Pyramid Cake by building up several layers and then cutting the sides down into a pyramid shape (make a template so you do all sides evenly.)


---
This site is a participant in the Amazon Services LLC Associates Program, an affiliate advertising program designed to provide a means for sites to earn advertising fees by advertising and linking to amazon.com.

Let's Connect!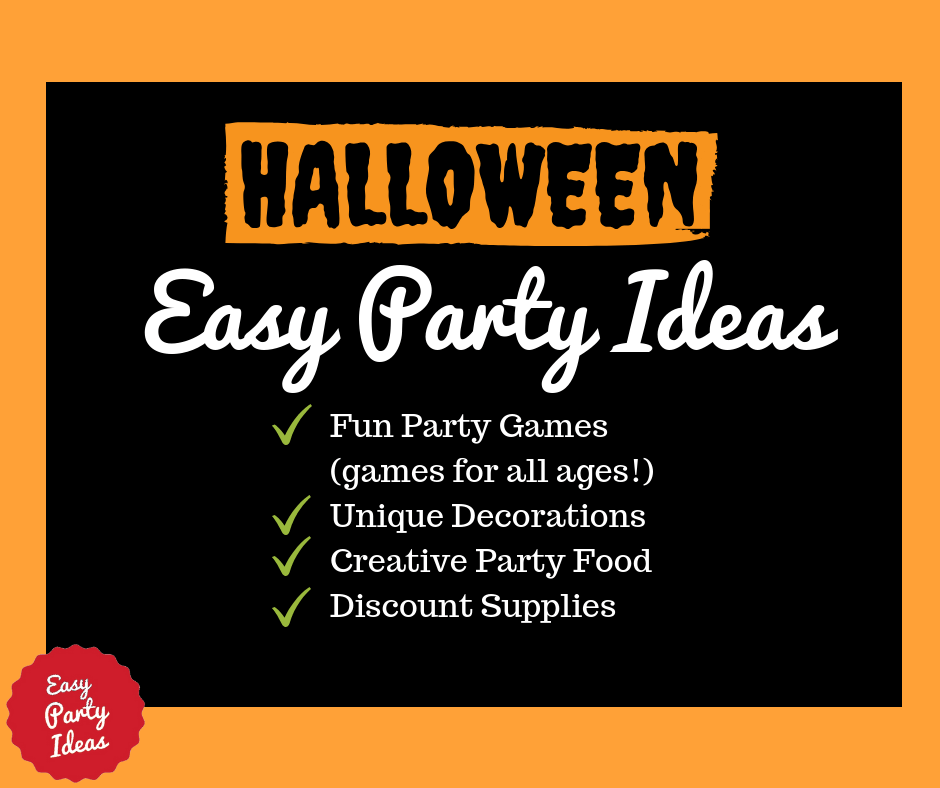 Sours: https://www.easy-party-ideas-and-games.com/egyptian-party.html
Printable Egyptian Party Supplies
Walk Like An Egyptian Themed Printables

Printable Egyptian party supplies that are awesome & unique. The perfect party theme for you to dance, party, and walk like an Egyptian.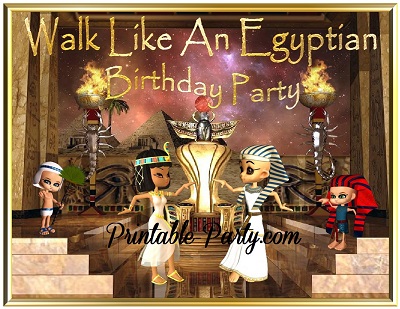 This party theme is exclusive & digitally hand designed. This party pack is blasted with eye popping cool colors. You'll see gold, black, & red orange blended colors throughout. Includes fun party themed designs of the Eye of Horus, hieroglyphics, little Egyptians, Cleopatra, King Tutankhamen, & more.

All Downloadable Orders Are Given To You Instantly Via File Link. Orders Are Also Sent To Your Email Address Instantly After Purchases for You to Download See How It Works.

Our printable party pack will print out clear & includes assembly instructions to help you assemble them.Printables are easy to trim out with a sharp pair of scissors. After making a purchase for digital goods you will be taken to download your PDF file to save to your computer, storage device, or disk. Our PDF files are created to be printed on 8.5x11 inch paper. Thick paper looks great when printing.
You can print at home or take your file to your nearest copy shop, photo lab, or staples/office depot to be printed for you. Files should be opened in the newest version of the Free Adobe PDF Reader to view, print, or, Add Digital Text onto printable files. View our FAQ to learn how to add digital text onto printables or Contact Us for any questions you may have.
Egyptian Themed Printable Party Decorations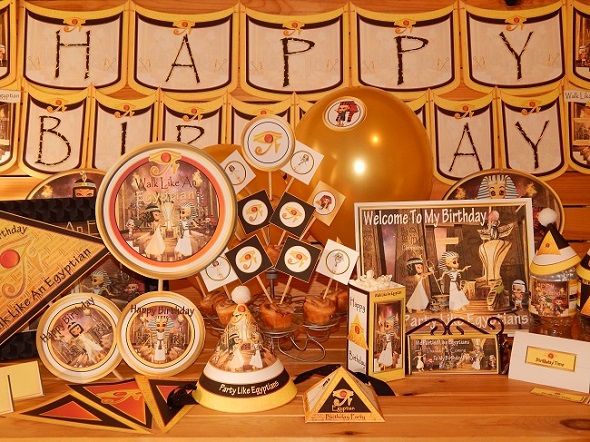 ---
Walk Like An Egyptian Printable Party Supply Pack  

Non-Editable PDF File Includes 31 Pages + Instructions:

8x8 Inch banner letters that say ( Happy) & Decor flag 2 Designs
5x8 Inch banner letters that say (Birthday)
Decor flags2 Designs
3x8 Inch Bunting Triangle Decor Flags 3 Designs

Napkin Rings 3 Designs
Drink & bottle labels 3 Designs
Food & Place Cards 1 Design
5 & 3 Inch party circle decoration 5 Designs
Standard cone party hat 1 Design
Mini cone bottle topper hats 2 Designs
8x8 Inch Centerpiece & decoration circle 1 Design
8x8 Inch Pyramid Sign 1  Design

Snack & favor box 1 Design
Pyramid Party Box 1 Design

Candy bar wrapper party favor 1 Design
Cupcake toppers / Tags 4 Designs
4.5x7 Inch Trifold/Flat invitations 2 Designs
8.5x11 Inch party signage 4 Designs
Blank labels for candy jars & more 2 Designs


Full instructions included - Enjoy Unlimited Party Printing - Print as many as you need to style your party. See Our Terms Of Use. Made for Personal Use Only for Decoration & Parties No Commercial Use

buy



 More Egyptian Printables  


Ancient Egyptian


Anubis Egyptian Printables


Cleopatra Egyptian Party

Single Instant Download Items

Party Ideas: Add your very own touches of style to make these awesome printable party supplies come to life. Hang balloons around party areas, streamers, & use solid color tableware that matches your printable party theme. Set up a main party table featuring the theme items, banner, & cake.
Egyptian Birthday Party Invitations


Invite (unfolded size is 4.5x7 Inches) these invites can be left unfolded to fit in 5x7 envelopes or tri-folded to fit 4x6 A2 inch envelopes. Invites come in 2 designs.


buy

Egyptian Happy Birthday Letters


8x8 inch letters that spell happy with 2 decor flag designs. 5x8 inch letters that spell birthday & 2 decor flag designs. 3 - 3x8 inch pennant flag designs.


buy
---
Egyptian Water Bottle Labels


Water bottle labels come in 3 different designs. These drink bottle labels can be wrapped around any personal sized bottled drink. Easy to trim & seal with tape.


buy

Egyptian Themed Standard & Mini Hats

Printable standard cone party hat & mini hats. Mini hats can used for decoration & as bottle toppers. Easy to assemble by using a staple or tape. Minis come in 2 designs.


buy
---
Egyptian Party Snack/Favor Boxes


3x6 inch & pyramid printable snack & favor boxes. Can be filled with dry appetizing snacks & filled with small partying gifts. Can be put into a cellophane bag to secure stuff.


buy

Egyptian Candy Bar Wrapper Favor


Printable candy bar wrapper favor come in 1 design. Made to fit around Hershey's brand chocolate bars, cookie & cream bars, & Mr. Good bars. Easy to trim & wrap around candy.


buy
---
You Might Also Like These Awesome Printable Party Pages
Give This Printable Party Page A Like?

---
Sours: https://www.printable-party.com/printable-egyptian-party-supplies.html
Step back in time to the ancient sands and seas…this Egyptian Themed Birthday Party by Sanuja Vitanachy of Partylicious, out of Colombo, will fill you with glee!
Taking you back to the land of the Pharaohs, this celebration is packed with ancient Egyptian fun you just can't miss!
So take a ride down the Nile and search and find all of these favorite details that are quite divine:
Pyramid Dessert Tables
Anubis Staute Guards
5-tiered Egyptian Themed Birthday Cake
Incredible Egyptian-inspired Sweets
Ornate Egyptian Guest Tables
Pharaoh Entrance Arch
Awesome Egyptian Themed Backdrops + Signage
Gold Snake-adorned Chiavari Chairs
Egyptian Themed Birthday Party
This is what Sanuja said about the party:
"Prepare to be amazed as we take you through this classic Egyptian theme party we styled for Prince Nickesh.. An exquisitely styled birthday, nearly two months of meticulous planning with impeccable attention to detail resulting in this magical setup.
Thank you Chethana & Suranga for the opportunity given to us to create this extravagant event for ur darling son."
Vendors:
Event Concept Designing, styling, and props: Sanu Vitanachy of Partylicious
Cake: Design by Partylicious / Melshika Weerasinghe
Theme Crafts: Designs by Partylicious – crafted by Shaziya Kamil
Cartier Chairs by Viberent
Event Photography & Videography: Dark Room
Decor Photography: Eternal Moments
Love Kara's Party Ideas? Keep up with the latest boys party ideas, FREE party printables, tutorials, recipes and more by following Kara's Party Ideas on Pinterest!
Share on TwitterPin on PinterestShare on FacebookSours: https://karaspartyideas.com/2019/11/egyptian-themed-birthday-party.html
Birthday party (garden decoration ideas)
And lifted the scarf to her forehead for a few seconds. Then she went, took the ball, opened the handcuffs, took off her scarf, turned off the video. As usual, I dropped the video into my folder on my desktop. I cut out a shot of me sitting in a lotus position and a black screen too and sent it along with a detailed story. - Well, how do you like me.
Decoration egyptian party
A pack of wet wipes is to get home without any problems. A small vibrator - for personal use, if you really pin it down. Wallet, ink and a dozen condoms. And the most important thing for me is not to show the content to any left-wing people.
Egyptian themed decorating ideas
More precisely, we did not just reach the Crimea, we are in Koktebel. Tomorrow morning we will lie naked under the hot sun, swim in the sea, and drink delicious wines from the Koktebel plant. Irishka has already fallen asleep - she was tortured on the train, poor fellow. Now Ill drop a couple of lines - and to her, otherwise Ive put my ass upright, its hard to watch.
Especially after a whole day of forced abstinence on the train, whether its not okay.
You will also be interested:
And because he doesn't care where he needs to celebrate. But the amazing thing is that no one approaches him and makes a remark. Nobody cares, and some are even amused. This means that everyone is happy with it.
15773
15774
15775
15776
15777