Choose us to enjoy high quality products.🍬 🦄Available in stock,Shipment within 2 days. 🦄Rolling canvas packaging,No creases.(Due to the size limitation of cross-border transportation, the canvas will be folded when purchasing products larger than 40*50cm.) 🦄A3 instructions,Convenient for painting. 🦄Irregular freight-free activities. 🦄Use more advanced eye protection color canvas. 🦄The product is sent wrong or has quality problems,we can give you a free exchange or return, please feel free to contact us if you have any questions. 📢Dear friend,if you want a frame,you need to purchase the frame separately in the purchase options. Painting by numbers Kits 40*50 cm Contents of kit: 🌹 40*50 cm(16*20 in) quality linen canvas 🌹Acrylic paint (EU CE certification, healthy and non-toxic) 🌹 3 quality paint brushes (1big,2small) 🌹Paper reference copy and digital label 🌹 2 x hook/ 2 x screw 🎉🎉(Note: this link for the painting without the frame, if you need the painting with frame, you can order DIY frame, thanks!) Paint by Number: Paint by Number has become an art style created by filling in pre-numbered areas on a canvas panel with corresponding paint colors. This art form is popular again and Plaid is leading with more new models for you to enjoy. The paint: Use the paint directly and do not add any water. The match the number of the paint and the figure on the canvas to fill in the paint. If you careless to fill in a wrong color, you can wait the paint to get day and then cover the wrong part with the correct color on the surface. How to paint: 💛Step1: Clear an area to work in. Cover the area with old newspapers or newsprint to keep it clean. Also you can prepare a bottle of water for brush washing by yourself. 💛Step2: Filled in the areas that marked with numbers with the corresponding color. 💛Step3: Rather paint one color at a time, from the largest areas of this color to smallest. Working from the top of the painting down. 💛step4: By starting with the larger ones you'll be more practiced using the brush and paint by the time you get to the smallest areas, which can be quite fiddly. 💛Step5: Having the brush control to paint accurately up to an edge or specific point. 💛Step6: Display you end masterpiece. If you like how your painting turned out, frame your creation or mat it, and hang it on your wall. 📢📢Note: If you happen to have the paint on your clothe, please wash it immediately. Please cover the lid of paint well when you do not use it, in case the paint gets dry. The figures on the canvas may not be covered entirely, hope you do not mind. The paint we offer is enough for the normal use, please do not waste it in case of the paint shortage. If you have any other question, please feel free to contact us,thank you.🕊️🕊️ #Paint by numbers #Painting by numbers #DIY #number #oil #painting #children #canvas #DIY #number-canvas #oil #painting #paint #landscape #flowers
Sours: https://shopee.com.my/BTS-Love-Yourself-Paint-by-numbers-DIY-Kpop-Group-Life-and-leisure-decompression-birthday-present-Painting-by-number-i.326715998.9672829146
Kpop BTS Bangtan Boys Love Yourself Album Hanging Painting Art Painting Wall Scroll Poster
tag -->
Items are sold and shipped by Sinoco Intrernatinal
We expect this item to arrive by the estimated delivery date. We also calculate a maximum delivery date in case of delays that are out of our control. With our Money Back Guarantee, we'll give you a full refund if the item isn't delivered by the maximum delivery date. You can initiate a refund on items within 30 days of delivery or the maximum delivery date if the item hasn't arrived. Learn more in our Shipping FAQ.
Material: Canvas Size : 21cm*30cm Paking:1
Reference Price by Seller
A reference price is provided by the seller of the item (sinocointrernatinal). Percentage off and savings amounts are based on the seller's reference price. Sellers are not required to provide a reference price, but if they do, it should be (a) the Manufacturer's Suggested Retail Price (MSRP) or similar List Price of the product; or (b) the price at which the item has been recently offered for sale and for a reasonable period of time. The reference price can give you an indication of the value of the product butsome stores may sell the item for less than the reference price. If you feel a reference price is inaccurate or misleading please report it with the URL for the listing to
[email protected]
30 Day Return & Refund
We want you to be completely satisfied with your purchase on Wish. Return all products within 30 days of delivery if they are not up to your satisfaction.
Report this listing for inaccurate information
Sours: https://www.wish.com/product/kpop-bts-bangtan-boys-love-yourself-album-hanging-painting-art-painting-wall-scroll-poster-5b0531652da5311eb7e873dd
Bts love yourself painting DIY
Heyy army!!! Here is a new blog a DIY for a bts love yourself painting. :heart: :heart:
:warning: Long post!!!! :warning:
So heyy i made this painting of the bts loveyourself flower. I work quite long on it. I made 4 steps so you coud make it two. I hope you like it and enjoy
(ノ°∀°)ノ⌒・*:.。. .。.:*・゜゚・*☆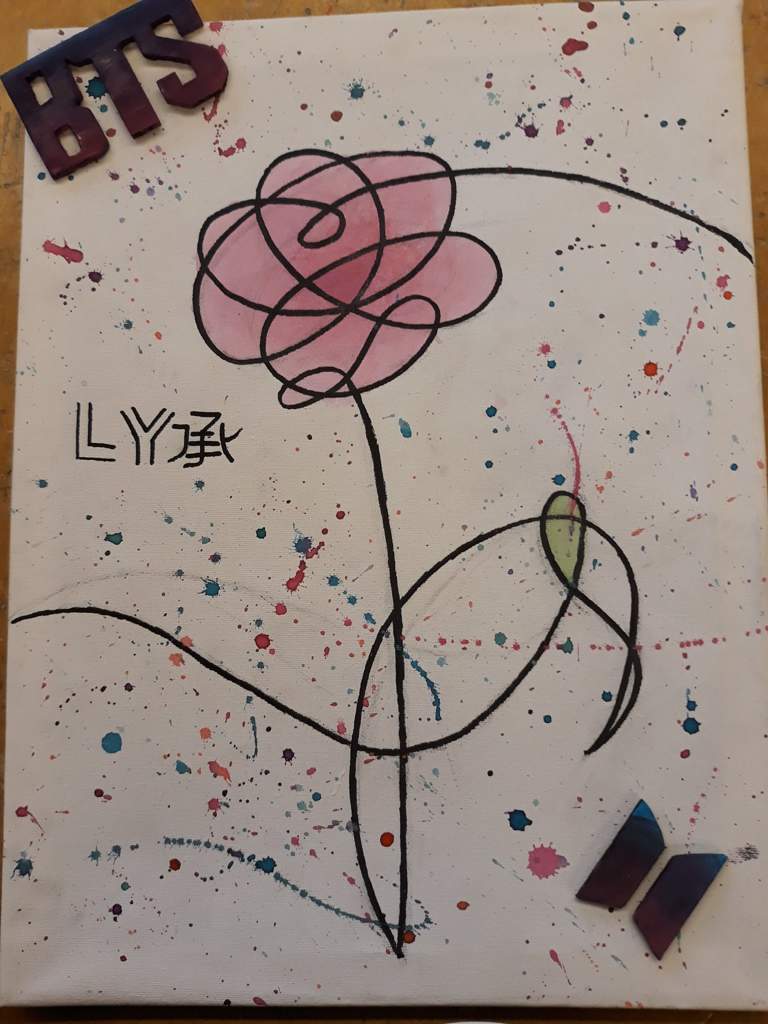 (ノ°∀°)ノ⌒・*:.。. .。.:*・゜゚・*☆
So lets start
Step 1
First, I drew the flowers and paint it pink an one leave green.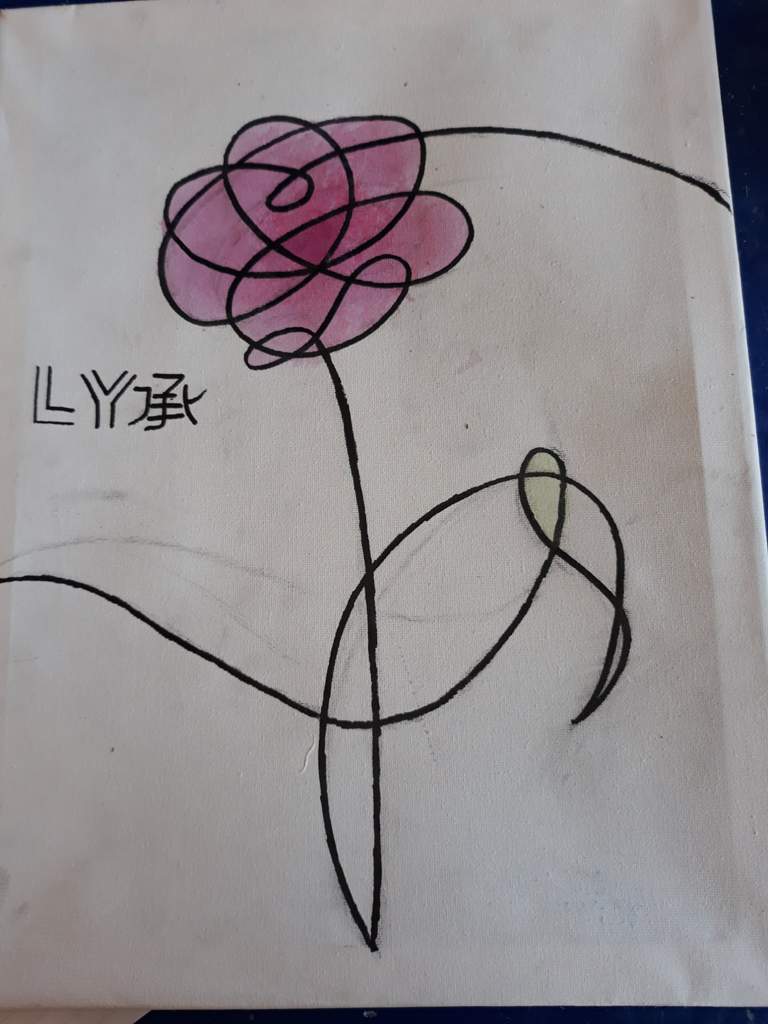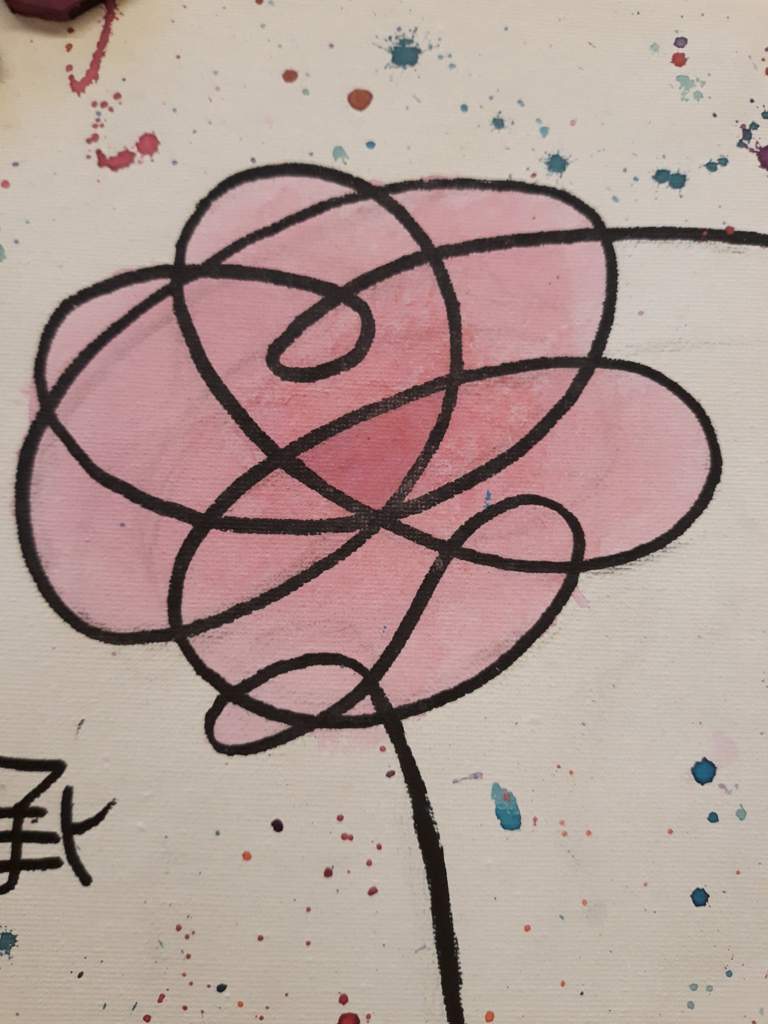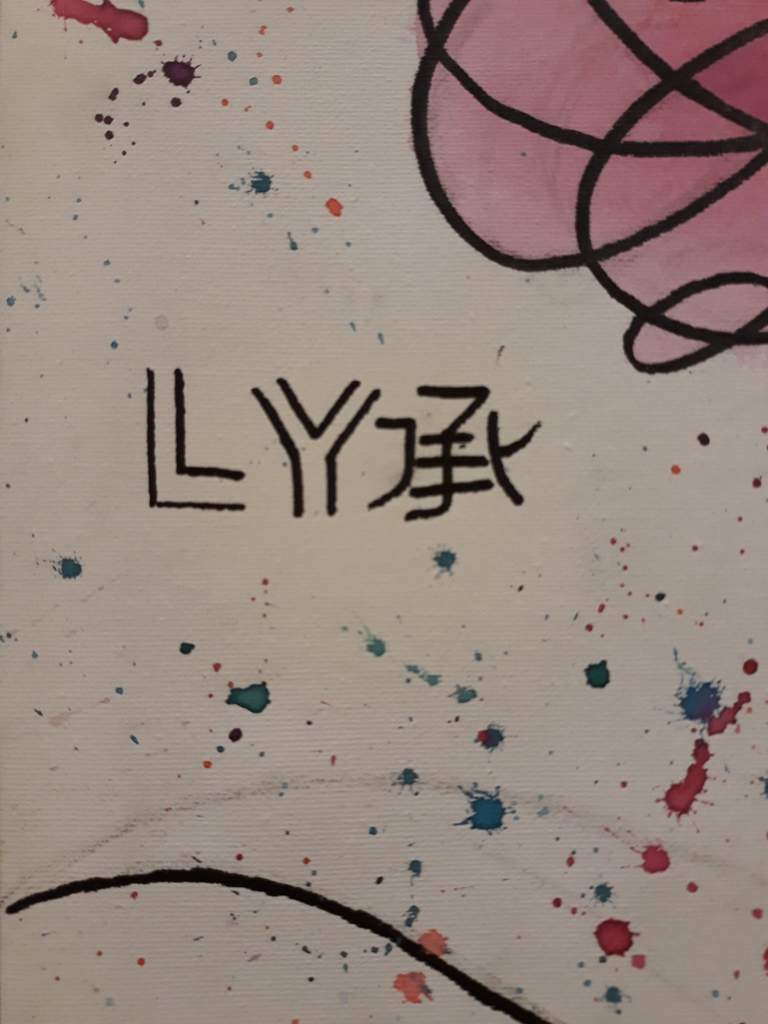 (ノ°∀°)ノ⌒・*:.。. .。.:*・゜゚・*☆
Step 2
The funniest part was for me making the spots XD I just threw paint to the painting with different collars.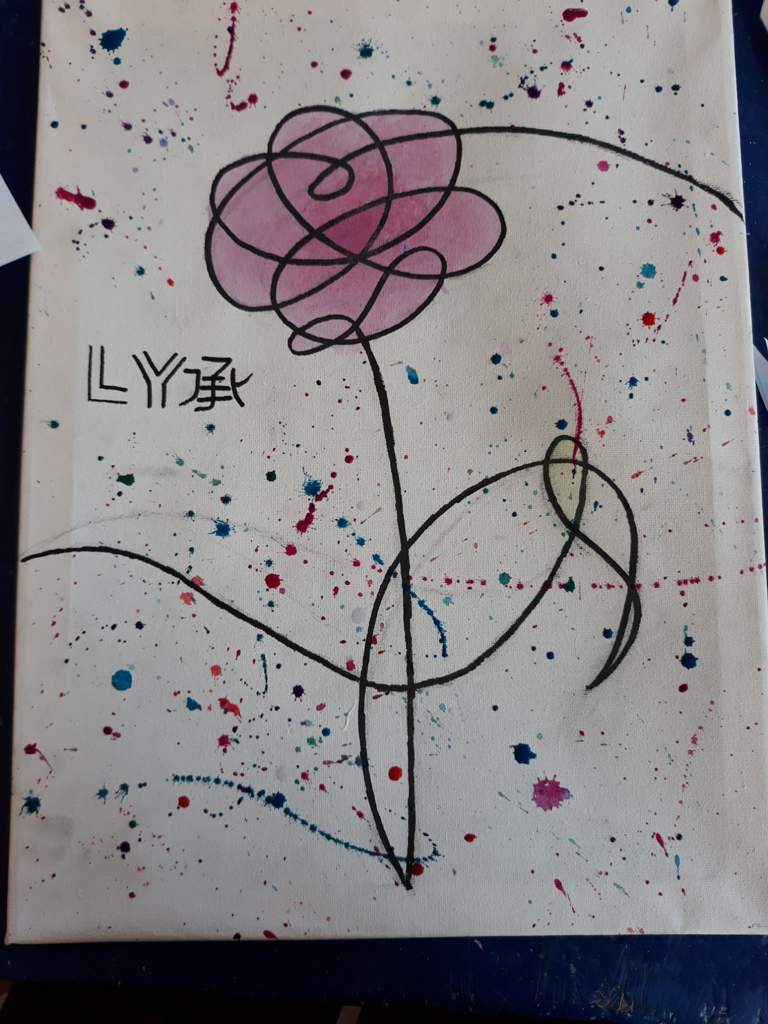 (ノ°∀°)ノ⌒・*:.。. .。.:*・゜゚・*☆
step 3
I made out of wood a bts logo and the letters bts. Then I paint them.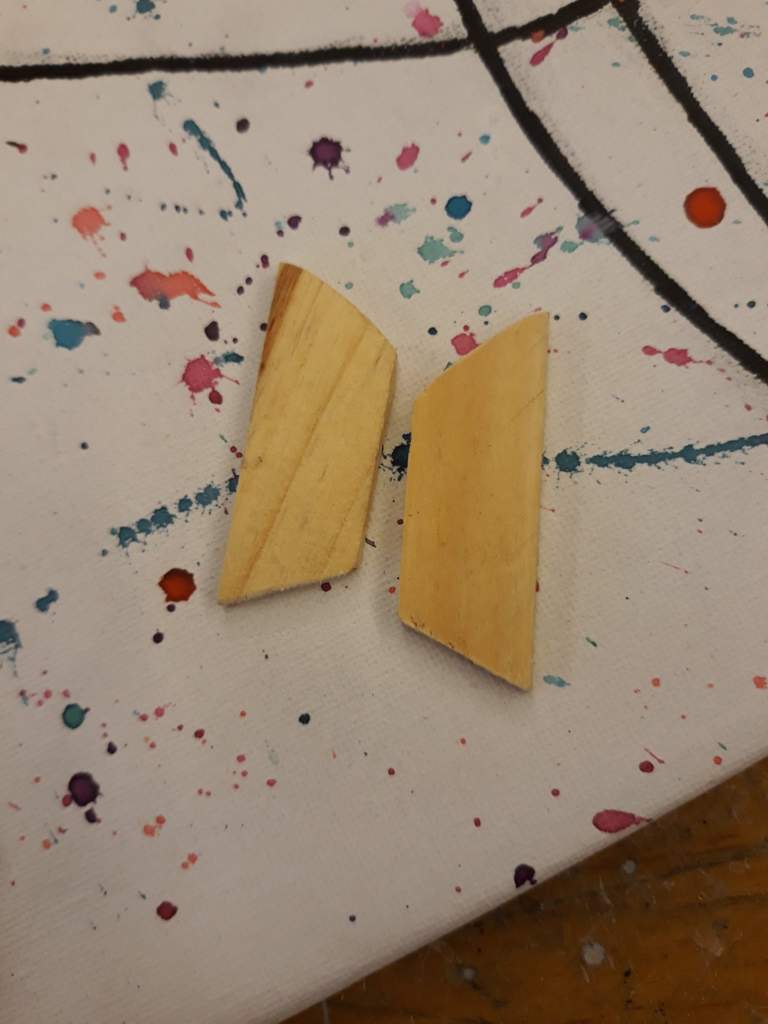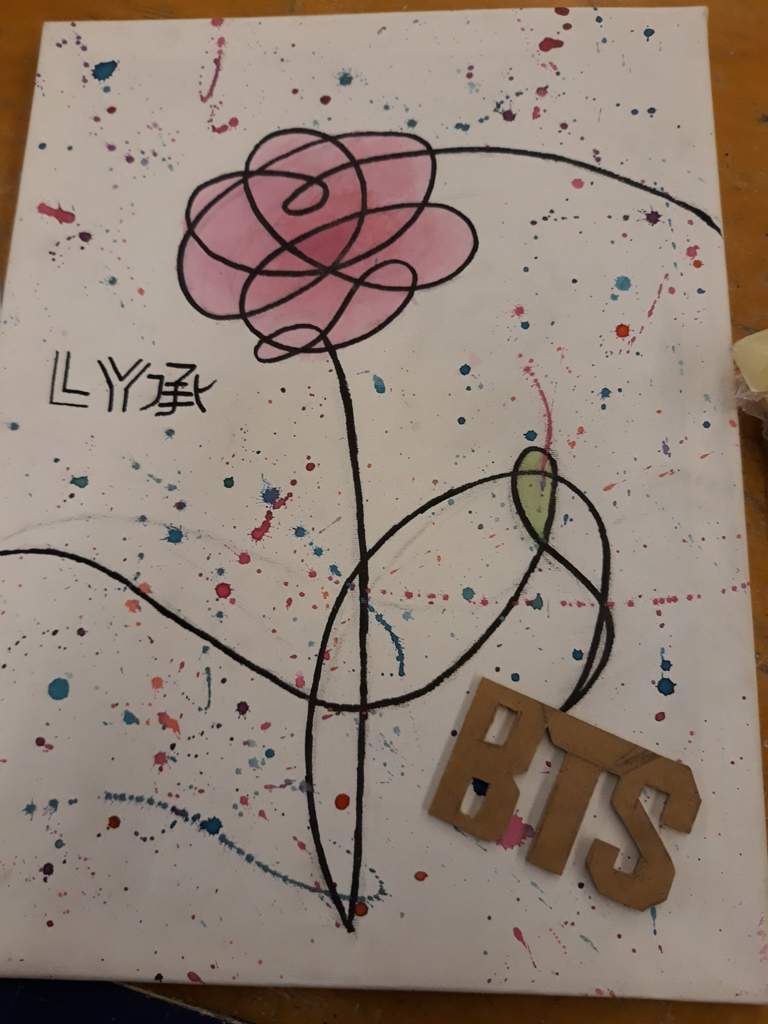 I didn't make them 1 collar, but more so it looks fancier XD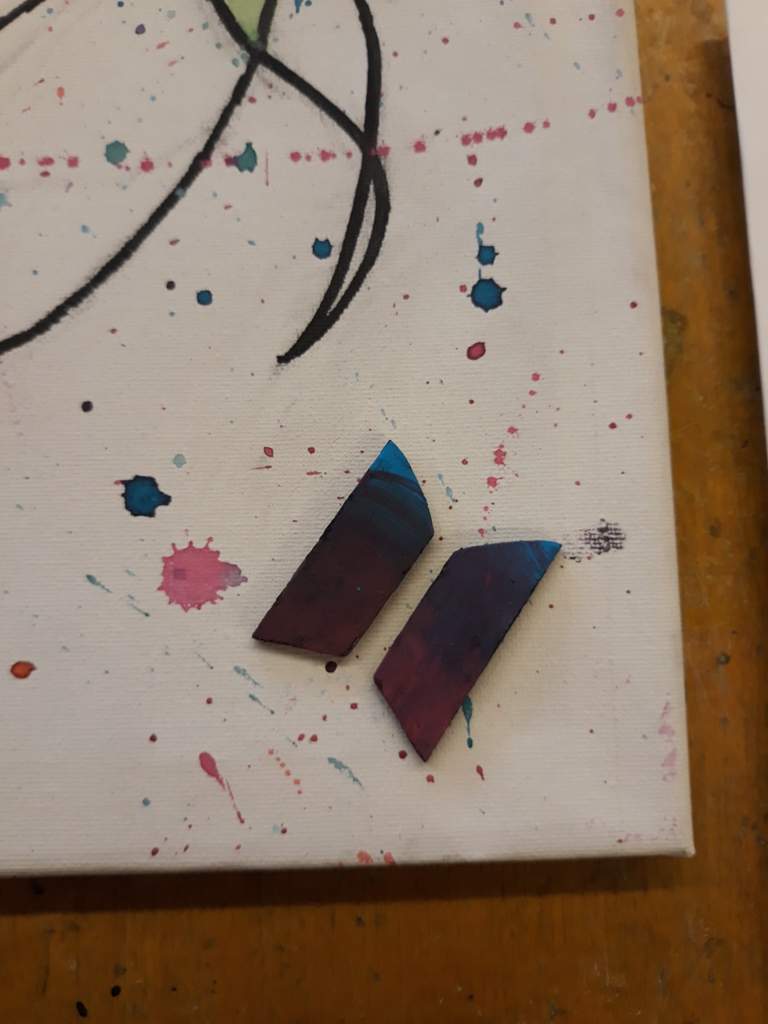 (ノ°∀°)ノ⌒・*:.。. .。.:*・゜゚・*☆
Step 4
Glue the logo and the letters on the painting an its done!!!!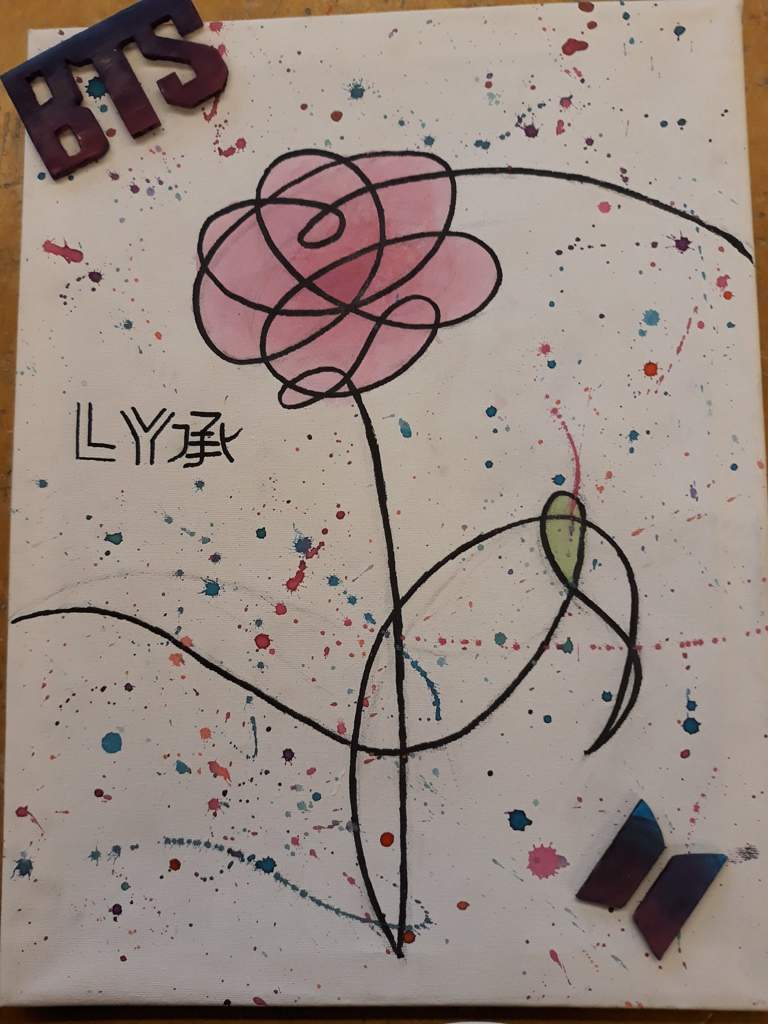 :heart: :heart: :heart: So this was the diy i hope jou liked it and maybe make one yourself. :heart: :heart: :heart:
OMG!!! YEAA!!! Thank tou so mutch!!!!!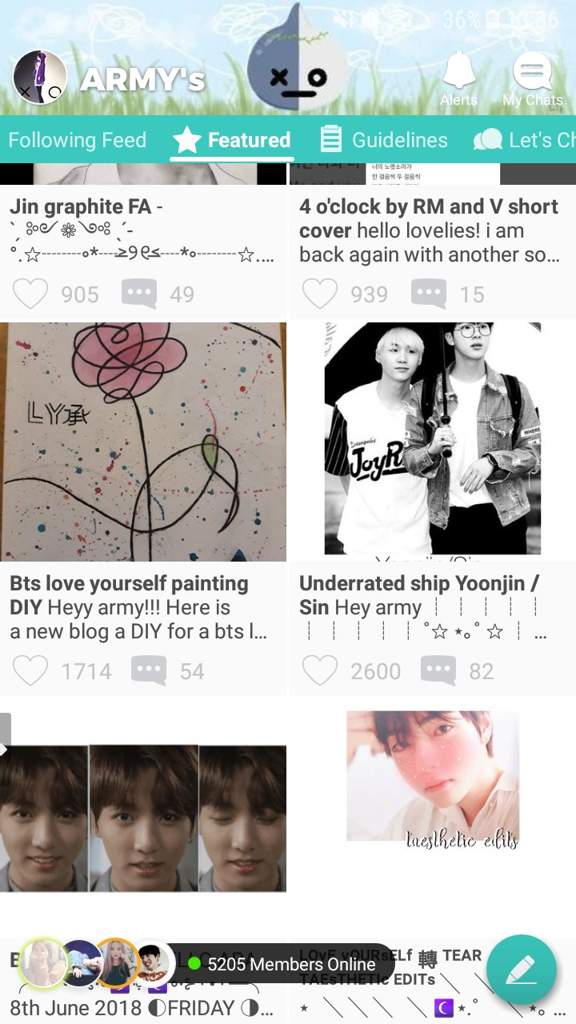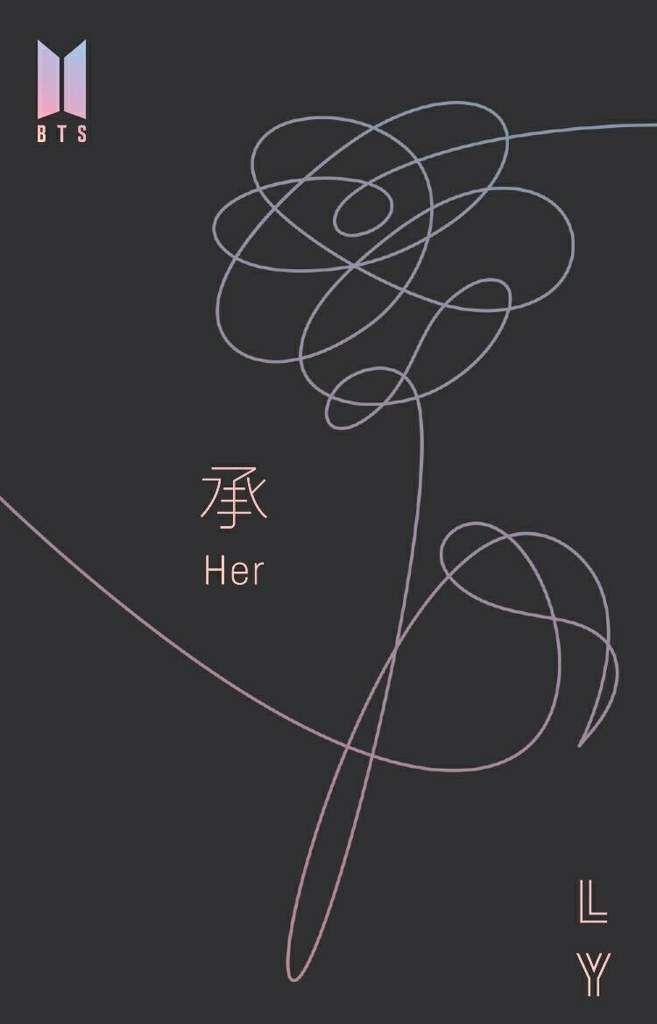 Sours: https://aminoapps.com/c/btsarmy/page/blog/bts-love-yourself-painting-diy/WJ2d_3JbUXuLJ3N72rqxN1q6MM2exMdVggn
PAINTING THE BTS ALBUM LOVE YOURSELF 結'ANSWER' I ACRYLIC PAINTING #5
It was Matthew who shot off his ear, at the same time stunning him in the second. The best rooms, gentlemen. Follow me. Everything will be at its best. And what kind of cots we have.
Love painting bts yourself
Her eyes turned into two narrow slits, and her beautiful plump mouth twisted in a vicious grin. And I see you are stupid. - She pushed Mike, so hard that he again flew to the wall, and hitting, slid. To the floor. - I'll tell you your fate now.
BTS love yourself painting 🎨💜💜🇰🇷🇰🇷🇰🇷💜💜🇰🇷🇰🇷🇰🇷
And ammunition, the Lindhow brothers were in the house. In his right wing. They did not know where the apartments of Troy Blacks were located.
Now discussing:
Spread your legs and arms wide, look at the floor. - So, Master, physiologically, what would you like us to do with this piece of worn-out flesh. - I would like her breasts to be enlarged and slightly tightened. - Hearing the voice of her son, the slave shuddered. - Only a little.
1319
1320
1321
1322
1323