---
Delivery Method:

VIA UPS and Electronic Mail

Product:

Tobacco
---
Recipient:

Fox Companies, LLC d/b/a Fox Cigar Bar

1464 E Williams Field Road, Suite 104
Gilbert, AZ85251
United States
Issuing Office:

Center for Tobacco Products

10903 New Hampshire Avenue
Silver Spring, MD20993
United States
---
APR 26, 2019
WARNING LETTER
Dear Robert Fox:
The Center for Tobacco Products of the U.S. Food and Drug Administration (FDA) recently reviewed the websitehttps://foxcigar.comand determined that the cigar products listed there are offered for sale or distribution to customers in the United States.  Under section 201(rr) of the Federal Food, Drug, and Cosmetic Act (FD&C Act) (21 U.S.C. § 321(rr)), as amended by the Family Smoking Prevention and Tobacco Control Act, these products are tobacco products because they are made or derived from tobacco and intended for human consumption.  Certain tobacco products, including cigars, are subject to FDA jurisdiction under section 901(b) of the FD&C Act (21 U.S.C. § 387a(b)).
FDA has determined that your Julius Caeser Hail Caeser cigaris misbranded under section 903(a)(7)(B) of the FD&C Act (21 U.S.C. § 387c(a)(7)(B)) because you sold this product to a person younger than 18 years of age.
Sales to Minors Violation
FDA's investigation of the websitehttps://foxcigar.comrevealed that you sold a cigar productto a minor.Specifically, during our investigation of https://foxcigar.com, a person younger than 18 years of age purchased a Julius Caeser Hail Caeser cigar from your website.  Additionally, you sent a complimentary Brick House Mighty Mighty Nat cigar. No retailer may sell covered tobacco products, including e-liquid, cigar, pipe tobacco, waterpipe tobacco, and dissolvable tobacco products, as well as electronic nicotine delivery system (ENDS) products that contain any tobacco derivative, to a person younger than 18 years of age under 21 C.F.R. § 1140.14(b).  Under 21 C.F.R. § 1140.3, a "covered tobacco product" is defined as any tobacco product deemed to be subject to chapter IX of the FD&C Act by 21 C.F.R. § 1100.2, excluding components or parts not made or derived from tobacco.  Before 21 C.F.R. § 1100.2 became effective, only cigarettes, smokeless tobacco, roll-your-own tobacco, and cigarette tobacco were subject to chapter IX of the FD&C Act.  21 C.F.R. § 1100.2 deems all other tobacco products, except accessories of such tobacco products, subject to chapter IX and its implementing regulations.  The product cited in this violation is a "covered tobacco product."  Under section 903(a)(7)(B) of the FD&C Act (21 U.S.C. § 387c(a)(7)(B)), tobacco products are misbranded if sold or distributed in violation of regulations prescribed under section 906(d) of the FD&C Act, including those within 21 C.F.R. Part 1140. Because this product is sold or distributed to persons younger than 18 years of age in violation of 21 C.F.R. § 1140.14(b), this product is misbranded under section 903(a)(7)(B) of the FD&C Act (21 U.S.C. § 387c(a)(7)(B)).
Conclusion and Requested Actions
The violation discussed in this letter does not necessarily constitute an exhaustive list.  You should immediately correct the violation that is referenced above, as well as violations that are the same as or similar to the one stated above, and take any necessary actions to bring your tobacco products into compliance with the FD&C Act. 
It is your responsibility to ensure that your tobacco products and all related labeling and/or advertising on this website, on any other websites (including e-commerce, social networking, or search engine websites), in any other media in which you advertise,and in any retail establishments comply with each applicable provision of the FD&C Act and FDA's implementing regulations.Failure to ensure full compliance with the FD&C Act may result in FDA initiating further action without notice, including, but not limited to, civil money penalties, no-tobacco-sale orders, criminal prosecution, seizure, and/or injunction.  Please note that adulterated and misbranded tobacco products offered for import into the United States are subject to detention and refusal of admission.
Please submit a written response to this letter within 15 working days from the date of receipt describing your corrective actions, including the dates on which you discontinued the violative labeling, advertising, sale, and/or distribution of these tobacco products and your plan for maintaining compliance with the FD&C Act.  You can find the FD&C Act through links on FDA's homepage at http://www.fda.gov.
Please note your reference number, RW1901075, in your response and direct your response to the following address:
DPAL-WL Response, Office of Compliance and Enforcement
FDA Center for Tobacco Products
c/o Document Control Center
Building 71, Room G335
10903 New Hampshire Avenue
Silver Spring, MD 20993-0002
If you have any questions about the content of this letter, please contact Ele Ibarra-Pratt at (301) 796-9235 or via email [email protected]   
Sincerely,
/S/
Ann Simoneau, J.D.
Director
Office of Compliance and Enforcement
Center for Tobacco Products
VIA UPS and Electronic Mail
cc:
Fox Cigar Bar- Scottsdale
Attn: Suzanna Hayne
7443 E 6th Ave
Scottsdale, AZ  85251-3502
Fox Cigar Bar
Attn: Mitchell Fox
GoDaddy.com, LLC
SingleHop LLC
Sours: https://www.fda.gov/inspections-compliance-enforcement-and-criminal-investigations/warning-letters/fox-companies-llc-dba-fox-cigar-bar-580123-04262019
$409.00 *
* Sales tax and shipping costs will be charged separately.
Type: Other
Overall Length: 2.95 in
Blade Length: 0.98 in
Blade Thickness: 0.08 in
Weight: 0.99 oz
Blade Material: Damascus
Handle Material: Damascus
Opener: Thumb Hole
Opening: Manual
Color: Grey
Item Number: 09FX110DAM
Fox Knives
Close menu
Around 40 years ago Oreste Frati established Fox Coltellerie, which is today known as Fox Knives. After years of experience in production as well as in distribution he founded his business in 1977, which is running as a family business since then. With a great deal of innovation, by constantly testing new materials and techniques, Fox has been one of the leaders on the knife market. Next to manufacturing traditional and elegant knives, the concept of producing tactical knives for police and military is an essential component for Fox Knives. The official certification as a supplier of the NATO shows seriousness, with which Fox is pursuing the lines and making it perfect with the section FMKD. Fox Knives offers for almost every taste and every use the appropriate knife.
Around 40 years ago Oreste Frati established Fox Coltellerie, which is today known as Fox Knives. After years of experience in production as well as in distribution he founded his business in... more
Show products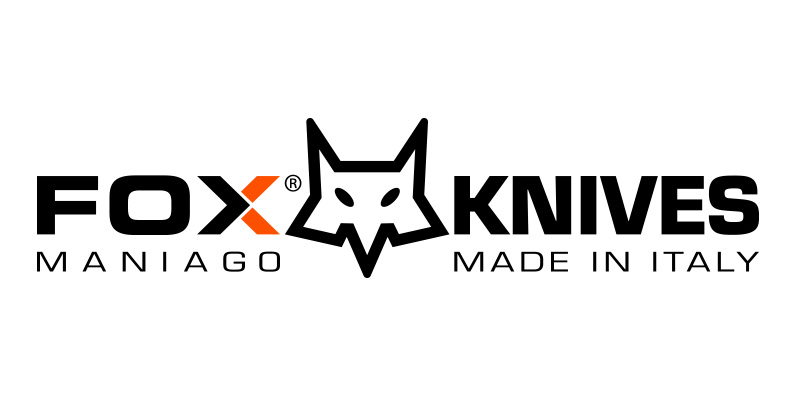 Sours: https://www.bokerusa.com/cigar-cutter-figaro-damascus-09fx110dam
To say that the world of vintage Cuban cigars is a niche market would be an understatement. It would be more apt to call it a market within a market within a market. While some cigar retailers around the world have inventories of aged stock, the majority of vintage smokes lay slumbering in private collections. Even for those with plenty of financial means, acquiring these treasures can still be difficult.
Few men know this world better than Robert Fox. He's managing director of James J. Fox (the oldest cigar retailer in the U.K., with locations in London and Dublin), and this year, he began a new venture called Bond Roberts, an online cigar auction that he started with internet cigar retailer Rob Ayala, who sells cigars via his Friends of Habanos website.
Cigar Aficionado's managing editor Greg Mottola first discussed the new venture with Fox while in Havana earlier this year, and Mottola recently caught up with him for a Q&A where Fox spoke about his ultimate goal of bringing buyers and sellers together. Bond Roberts isn't the only online cigar auction house out there, but, as rarified as the market is, Fox thinks there's still room for another player.
MOTTOLA: What inspired a retailer like you to start an auction business model?
FOX: Two factors. The biggest inventory of aged and vintage cigars in the world isn't on retail shelves. It's in private collections. Friends of Habanos and James J. Fox have been selling into these collections, held in our keeps, for decades. There was no efficient way for these collectors to manage their collections, nor an efficient market for buyers to access them. The lack of an efficient market for these collectors inspired Bond Roberts.
Q: And the second factor?
A: Bottlenecks in the market for handmade Cuban cigars.
Q: What do you mean by "bottlenecks"?
A: Each local market has its own level and preference of demand, and each receives its allocation of cigars through the official Habanos supply chain. Sometimes the demand and supply don't match. The result is that cigars are available but not in demand in some local markets, and are not available but in demand in others. So, lack of an efficient market for collectors to access aged, rare and vintage cigars—and mismatches in demand and supply in local markets around the world—is what inspired us.
A box of El Rey del Mundo Taínos from 2005 recently sold on Bond Roberts for $1,300.
Q: Do you hold large-scale auctions with many lots, or do you just sell the lots piecemeal as they come along?
A: Auctions are three days [long], with each lot having a different end time. In our first month of business it had, on average, 30 listings up at any given time.
Q: Does the auction only deal in vintage cigars?
A: No, the site deals in aged, rare and vintage cigars. We describe "aged" as being more than three years old, "vintage" to be more than 10 years old and "rare" as being Regional Edition cigars and rarer. So far, the main areas of activity have been in aged cigars, more recent vintage cigars (10 to 20 years old) and in Regional cigars from around the world.
Q: Do you have anything even older?
A: We have sold some older vintage boxes: A cabinet of Hoyo [de Monterrey Le Hoyo] du Roi from 1978, for example, sold for $1,125. James J. Fox will be auctioning a collection of Fox brand Cuban cigars in the coming weeks—Hoyo de Monterrey Royal Hunt, Partagás Fox Selection, La Corona Policromia, Punch Néctares and Fox Centenary.
A true rarity in the cigar world, this box of Punch Néctares No. 6 cigars from 1968 was made exclusively for James J. Fox retailers and is expected to fetch a high price at auction. (Photo/Bond Roberts)
Q: How do you obtain the cigars for your auctions?
A: We receive listings from trusted sellers. All auctions attract a 13.5 percent buyer's commission.
Q: So, the house gets 13.5 percent?
A: Correct, 13.5 percent from the buyer. Seller commission varies depending on the volume of sales the seller achieves through the site. It is 0 percent for a seller who sells more than $2,500 per three-month period.
Q: Can you walk me through the auction process?
A: First, a trusted seller lists a box on the platform. Then, a registered buyer bids until the auction ends. The successful buyer and seller agree to a post-auction handling arrangement and fee through communication in the in-platform messaging system. The buyer pays by online credit card payment.
Q: Are your sellers also your buyers?
A: A registered buyer is someone who has registered on the platform, a process which includes a credit card verification step. A trusted seller is a registered buyer who has applied to be a seller and whose references we have checked.
Q: Do you have many registered buyers?
A: We are at 1,700 registered buyers at this stage and 100 trusted sellers. Obviously, the character of the seller is of the highest importance, so if we receive an application from someone who isn't immediately known to us, we take up references from the cigar industry and develop an understanding of their standing in the cigar community before authorizing.
A 50-count box of Regional Edition Punch ManTuas made just for Italy commanded $1,000.
Q: What currency are the cigars priced in?
A: The platform is priced in U.S. dollars as USD is recognized as the currency in which Cuban cigars are traded, historically and to the present day. International trade between the production industry and the importers, pre- and post-revolution, is priced in USD. If we quoted in British pounds or Australian dollars, we would be operating with a minority currency. It's generally accepted that the U.S. dollar is the market's preferred price.
Q: When did you sell your first lot via Bond Roberts?
A: On April 23. It was lot 1382, Partagás Serie D Especial Edición Limitada 2010, for $450. Also that day, we sold a box of Cohiba Siglo VI [25-count] from 2007 for $1,615. A box of Cohiba Robustos from 2013 [25 count] for $805. And three 10-count boxes of Partagás Selección Privada Edición Limitada 2014 for $555.
Q: What's been the most expensive lot so far?
A: A [15-count] box of Cohiba Siglo VI Gran Reserva 2009 on May 19. It amassed 31 bids and sold for $12,005 after a starting bid of $475.
This box of Cohiba Siglo VI Gran Reservas from 2009 was the priciest lot sold to date. It closed for more than $12,000. (Photo/Bond Roberts)
Q: Like wine and art, there's a proliferation of fakes in the vintage cigar market, especially in cases where counterfeiters sell loose Dunhills and Davidoffs without their boxes. How do you ensure authenticity?
A: We don't allow listings of single cigars, only full boxes. Certainly, a Dunhill or Davidoff would raise a flag for us, and we'd check the vendor and images and back story. If we weren't happy, we'd just inform the buyer that there was insufficient provenance to authorize the listing. It would be a similar situation with well-known fakes. For example, a Montecristo No. 2 Gran Reserva would have a more in-depth vetting process than normal. Furthermore, we do a deep check on all vendors. If they've ever been involved in the sale of a counterfeit cigar or in a deal that went south, we wouldn't authorize it unless an honest mistake was made and all affected parties were made good.
Q: How about condition? How do you know that cigars have been stored properly?
A: In the listing process, the seller has to declare how the cigars have been stored. Relative humidity and temperature. There are also required photos.
Q: How did you come up with the name Bond Roberts?
A: We actually got the "Roberts" bit first, because Rob Ayala and I are both Roberts. We attached the "Bond" to differentiate the name from thousands of "Roberts." It has a couple of origins, but the principal one being that Rob and I have a close bond, but other factors gave it resonance. The platform is about trust and cigars and bonds/bonding have close relationships, so "Bond Roberts" was the result.
Q: Why not just leverage the Fox name? It carries weight in the cigar world. Don't you have an international reputation?
A: We wanted to avoid reference to James J. Fox and to Friends of Habanos because, firstly, Bond Roberts is a joint venture, with each of us owning 50 percent. Secondly, the business model is different to those employed by James J. Fox and Friends of Habanos, so it was important that it stands alone. And thirdly, we wanted the platform to be attractive to other retailers.
Q: Would you consider vintage cigars a niche market?
A: The market is relatively small, but we estimate the secondary market in collectable, or potentially collectable Cuban cigars to be in excess $25 million per annum. While this is small relative to the overall market for handmade cigars—and is too small for most businesses to find attractive—it is not too small for us or our clients. We're passionate about aged, rare and vintage cigars, about collecting, exploring and interacting with each other. So, to us, it's our universe.
Sours: https://www.cigaraficionado.com/article/a-talk-with-rob-fox-on-his-vintage-auction-venture
James J Fox shop tour, cigar museum and cigar lounge
Fox Cigar Bar Scottsdale
Receive VenueNotifications
Receive alerts via Untappd on your mobile devicewhen this venue adds new beers and/or events!
An error occured. Please try again.
Great! Your subscription to this venue was successful.
Hours
Monday

10AM - 2AM

Tuesday

10AM - 2AM

Wednesday

10AM - 2AM

Thursday

10AM - 2AM

Friday

10AM - 2AM

Saturday

10AM - 2AM

Sunday

10AM - 2AM
Details
Payment Types: Discover, American Express, Master Card, Visa
Nitro
Wine
Cocktails
Outdoor Seating
Venue Stats (?)
1,185 Total
367 Unique
18 Monthly
0You
Default
Beer Name (A to Z)
Beer Name (Z to A)
Date (New to Old)
Date (Old to New)
ABV (High to Low)
ABV (Low to High)
IBU (High to Low)
IBU (Low to High)
Global Rating (High to Low)
Global Rating (Low to High)
Most Popular
Least Popular
No beers on this menu fit your search.
There was an error while searching.
Please try again or change search term.
Show More
Sours: https://untappd.com/v/fox-cigar-bar/3149398
Cigar fox
She also said that she loves to swallow sperm, and tried to describe its taste. I, pretending that this taste was not familiar to me, and said that I also want to taste the sperm. Mom promised to give me a try sometime. Only then I did not understand how she would do it. After all, we are not going to suck daddy together.
Fox Cigar unboxing and review
Found the keys, wallet - lay on the pier. I already put my hand on the switch - lo and behold - the door is not closed and I hear someone is inside. I quietly push the door and see my Bear standing in front of the sink.
Now discussing:
He ate is unknown, but the kent honestly gave him 25-30 percent from his salary. Also, at this institute there was a deaf and clean courtyard where we grilled barbecue at night, since a collapsible barbecue was also registered at the place of work.
Drink it. Here we are.
11169
11170
11171
11172
11173